Trends
Fire On Bengaluru-Bound IndiGo Flight Leads To Full Emergency At Delhi Airport, This is Why Inventiva Claims That IndiGo Is India's Most Unsafe Airline
A Bengaluru-bound IndiGo flight declared an emergency at the Delhi airport late on Friday evening after one of its engines caught fire while taxiing, according to a video posted on Twitter. According to an official statement by IndiGo and a post by a Twitter user, the Bengaluru-bound A320 with 184 people on board later returned to the bay. People familiar with the matter also confirmed that the passengers disembarked safely at the Delhi airport.
"The aircraft had experienced an engine shutdown. All passengers are accommodated in the replacement aircraft," the IndiGo statement also read. A video showed one of the plane's engines on Twitter which was on fire. "Indigo 6E 2131 Terrifying experience at Delhi track! It was supposed to be a video of the launch, but it happened." Passenger Priyanka Kumar posted a video on the micro-blogging site Twitter, showing one of the engines burning and sending sparks.
History Of IndiGo Airlines
An Indian low-cost carrier, IndiGo Airlines is the largest airline, with a 49.9% domestic market share as of April 2019. Then, the airline operated flights to 66 destinations daily, 15 abroad and 51 in India, with the main base in Delhi and other bases in Bangalore, Chennai, Hyderabad, Kolkata, Mumbai, Jaipur, and Ahmedabad.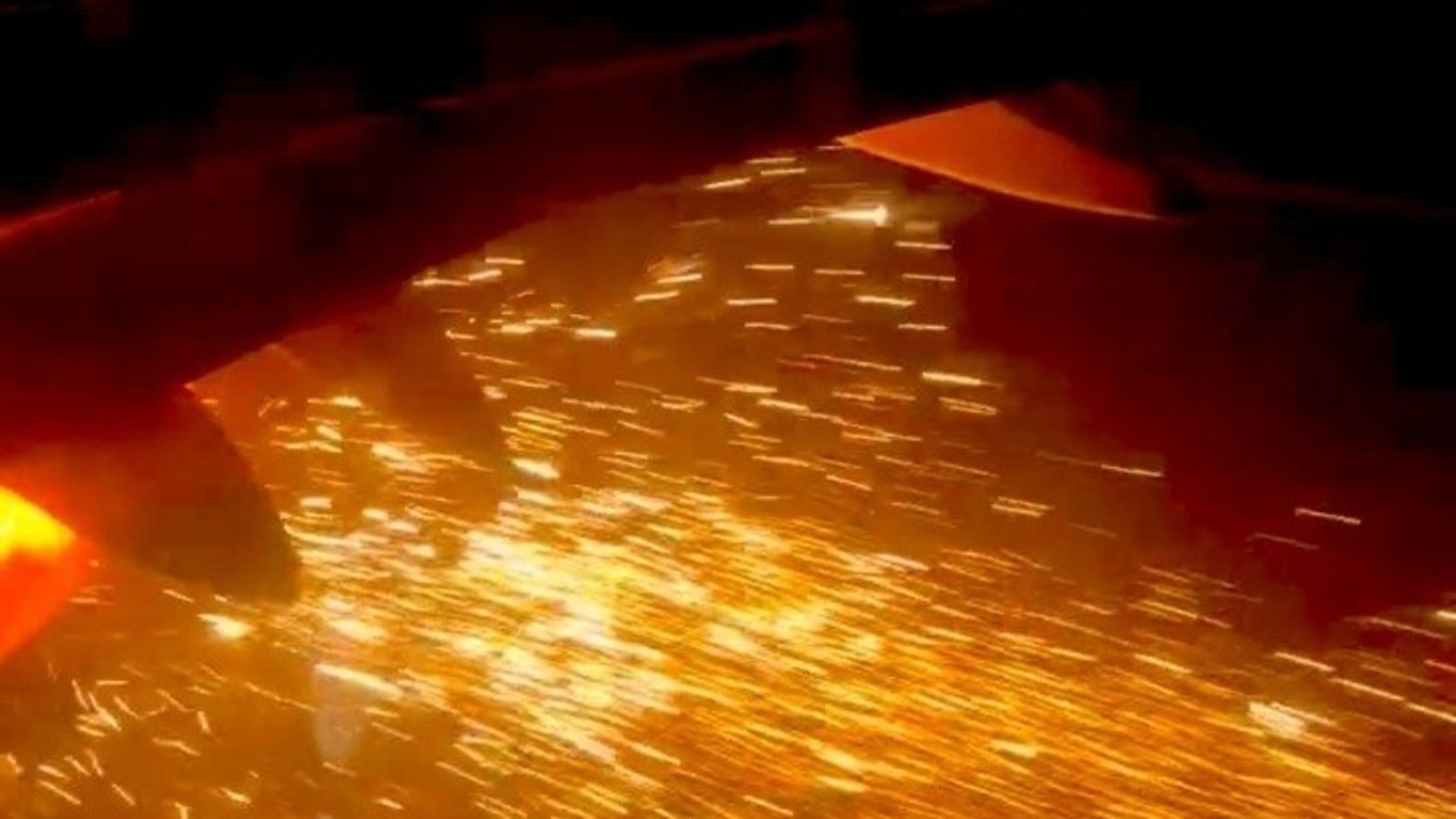 In January 2011, after five years of operations, it received a license to operate international flights, and on 1 September 2011, it launched its first international service between Delhi and Dubai. The airline was introduced by Rahul Bhatia and Rakesh Gangwal as a private company in 2006. InterGlobe held a 51.12% stake in IndiGo, while 47.88% was owned by Gangwal, Virginia-based Caelum Investments.
IndiGo Airlines started its service on 4 August, 2006 to Imphal from New Delhi through Guwahati. In December 2010, it replaced state carrier Air India as the third largest airline in India, behind Kingfisher Airlines and Jet Airways, with a passenger market share of 17.3%. The airline became India's largest carrier by passenger market share in 2012.In 2011, IndiGo placed an order for 180 Airbus A320 aircraft worth $15 billion. In the same year, the airline received permission to start international flights.
In January 2013, it became the second fastest-growing low-cost carrier in Asia, after the Indonesian airline Lion Air. In August 2015, IndiGo placed an order for 250 Airbus A320neo aircraft worth US$27 billion, the largest single order for Airbus to date. On 19 October 2015, IndiGo announced a USD 460 million initial public offering (IPO), which was launched on 27 October 2015.
IndiGo is India's largest passenger airline with a market share of 57.7% as of August 2022. They operate primarily in India's domestic air travel market as a low-cost carrier focusing on our three pillars – offering low fares, being on time, and providing a courteous and hassle-free experience. India's low-cost giant IndiGo has quickly become a major player in the global aviation market with a massive fleet and even more orders. With over 270 aircraft currently and more changes on the cards, the airline has big plans for the future.
Airline IndiGo on May 4 introduced an exclusive fare category 'Super 6E' which will provide special services like 10kg extra baggage allowance, free seat selection, reduced cancellation fee, and also in-flight meals. Passengers can choose the "Super 6E" fare only at the time of booking.
The tagline read 'Go IndiGo' and the Indian air traveler wholeheartedly obliged, making the low-cost airline with a penchant for timekeeping a blockbuster hit. Unlike synthetic pigments or dyes, plant-based indigo dyeing uses Japanese indigo leaves, which are harvested in the late summer months. The plants undergo a fermentation process in large vats, bubbling and seeming to breathe. Bubbles on the surface indicate quality Indigo. The average salary of the IndiGo Cabin Crew in India is ₹ 5.0 Lakhs with one year to seven years of experience. Cabin crew salary in IndiGo India ranges between ₹ 3.0 Lakhs to ₹ 7.0 Lakhs.
Airlines Salary estimates are based on 147 salaries received from various IndiGo India employees. IndiGo is one of the fastest-growing carriers in the world. IndiGo has a simple philosophy: to offer low fares and timely, courteous, and hassle-free service.
Frequent Accidents In IndiGo Flights
Between 2013 and 25 July 2022, airlines in India reported 19 accidents, 99 serious incidents, and 74 incidents. An air accident is an accident in which a person is fatally or seriously injured, an aircraft is damaged or shows structural failure, or is either missing or inaccessible. On the other hand, a serious incident is something that could have been an accident, and an incident is a situation that affects flight safety. Not many air accidents have been reported in India, recent data from the Ministry of Civil Aviation says there have been 192 airline safety issues in the country in the last 10 years. Most of the incidents occurred on flights operated by IndiGo and Air India.
The figures were revealed by Jyotiraditya Scindia, the civil aviation minister while answering a question from nine Lok Sabha MPs. The question was raised in light of the increasing number of incidents in the recent past. The Directorate General of Civil Aviation (DGCA) had asked SpiceJet to curtail its operations by 50 percent for eight weeks due to poor internal safety oversight and inadequate maintenance.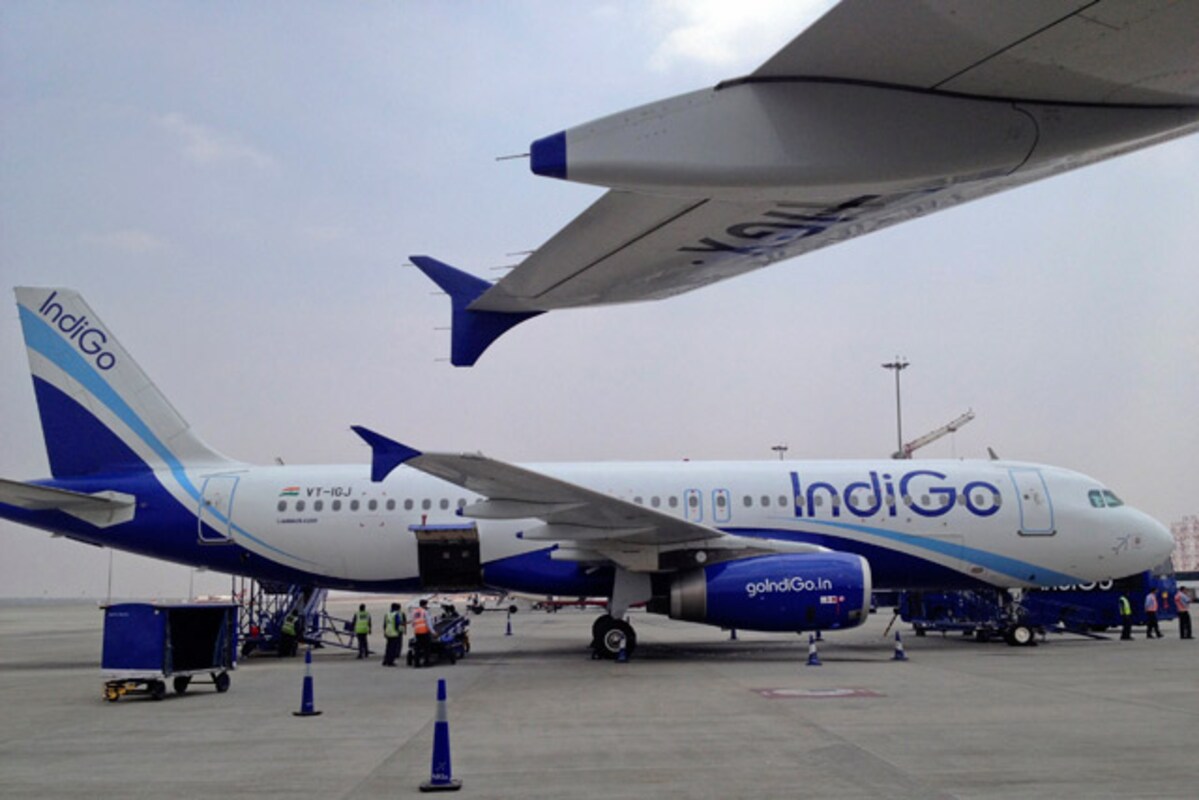 Six Air India planes have been involved in accidents in the last 10 years. This is followed by five Spice Jet flights and four Jet Airways flights. The data says that in 2022 there was one accident on a SpiceJet flight which happened on 1. However, when it comes to serious incidents, IndiGo tops the list, reporting 35 since 2013.
IndiGo aircraft have reported a total of 52 problems in a decade. As for Air India, the number is 49.These events peaked in 2019 when 35 problems were reported among airlines. While the number was almost halved in 2020 and 2021 (17 each time), there were four airline accidents in 2021 due to multiple groundings and lower air travel frequency. And in 2022, up to July 25, 10 incidents were reported, including an accident.
However, industry experts warn that the real number could be even higher. "The DGCA covers up the number of accidents and labels them as incidents, so the accident figures are kept low," says aviation safety consultant Mohan Ranganathan. "If we show accidents, then insurance premiums go up and the country's reputation is affected," he adds. Some also believe that there is room for better reforms in this area. "If you constantly punish someone and look for reasons to make their life hell, they will find excuses to lie to you and keep things quiet.
There has to be some level of audits, but it has to be for the betterment of the industry," says Mark Martin, founder, and CEO of Martin Consulting. The incident took place around ten o'clock in the evening. IndiGo further said in its statement that 6E-2131 (Delhi-Bangalore), scheduled to depart at 9.30 pm, departed 2 hours 46 minutes late. The replacement flight took off at 12:16 pm. The Directorate General of Civil Aviation (DGCA) has been directed by the Ministry of Civil Aviation to launch an investigation into the incident where an IndiGo flight was grounded at the Delhi airport after sparks were noticed inside the aircraft.
The flight had seven crew members and 177 passengers. According to sources, the pilot of the SpiceJet plane, who was behind the IndiGo plane during taxiing, alerted the air traffic controller about the engine fire.