Trends
Flybe Airline Of UK Enters Bankruptcy For 2nd Time In 3 Years
Struggling British regional airline Flybe collapsed for the second time in three years on Saturday, costing jobs and stranding passengers. The airline initially collapsed into bankruptcy in March 2020 and cut 2,400 jobs as coronavirus restrictions decimated tourism. It re-launched in April last year, following the same path as earlier from Birmingham, Belfast, and London Heathrow.
The grounded flyer commented that it had once again called in a bankruptcy accountant and warned passengers not to travel to the airport as all flights were now canceled. The Civil Aviation Authority provides advice to travelers to help make their journeys as smooth and affordable as possible. One of the officials of CAA said that the decision is worrisome for consumers.
Downfall Of Flybe
The history of Flybe dates back to Jersey European Airways, founded in 1979 following the merger of Intra Airways and Express Air Services. In November 2006, Flybe bought BA Connect, making it the largest regional airline in Europe. On 5 March 2020, the first airline, Flybe, filed for administration and ceased all operations.
The UK CAA, in April 2021, granted the new airline an operating license, as well as A and B route licenses. The "original" Flybe company was renamed FBE Realizations 2021 Limited, Thyme Opco Limited became Flybe Limited. On 3 June 2021, the original company's operating license was revoked after an unsuccessful appeal to the Minister of Transport. Despite initially believing that its original slots at UK airports had reverted to the slot coordinator, the ACL coordinator has shown that this is not the case.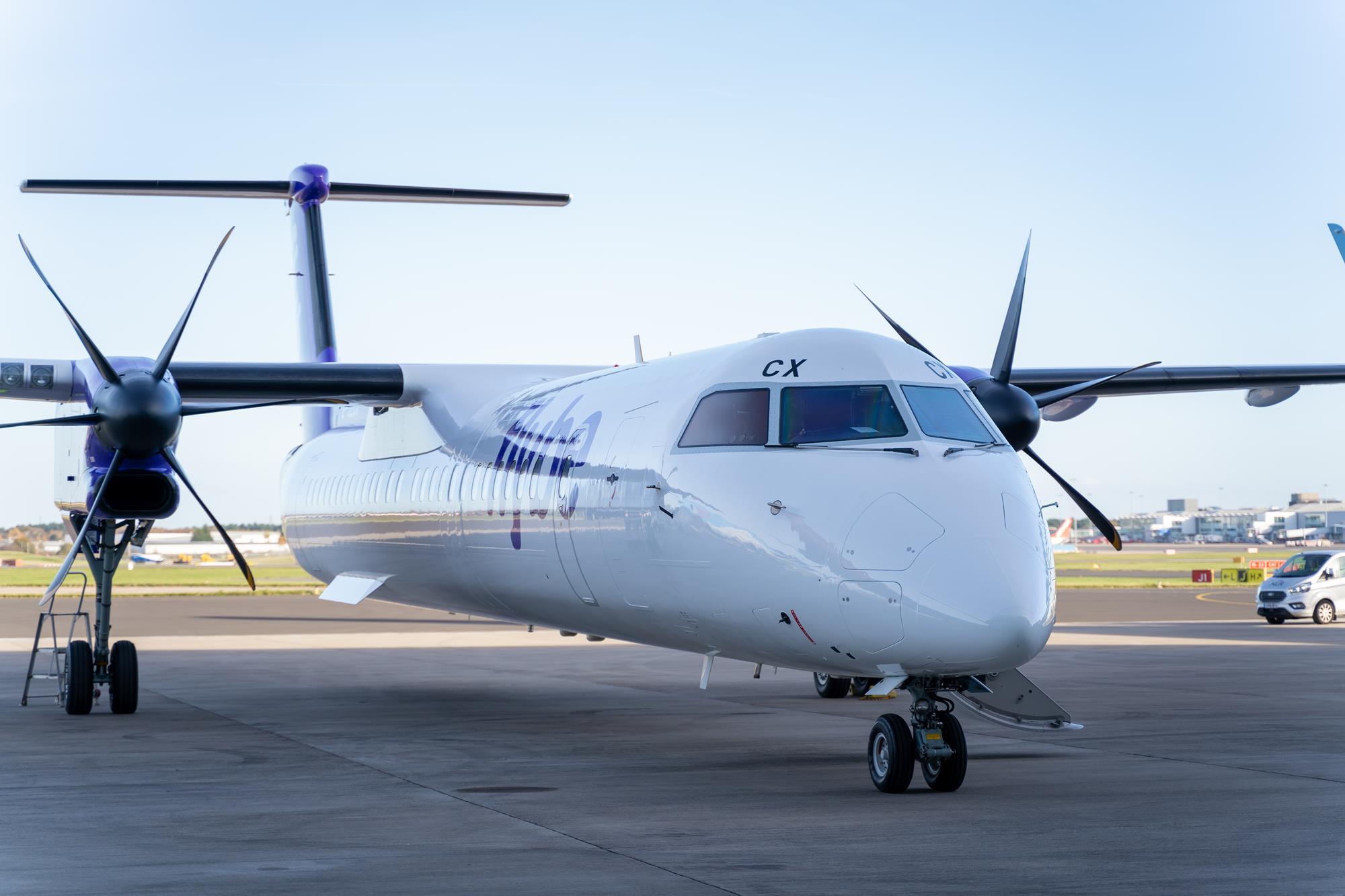 During its first months of operation, Flybe faced several operational problems, which it blamed on late aircraft deliveries. Twelve weeks after its launch, the firm decreased frequencies on five routes and canceled three others, but said it would return to its original frequencies during the winter. Scheduled services from Aberdeen to Belfast and also from Inverness to Belfast and Birmingham never started. The company was criticized for giving Isle of Man Airport less than 30 minutes notice of its intention to cancel the service and then announcing similar routes from Newcastle on an almost identical schedule because despite saying the cancellation was due to a lack of aircraft, the airline was in demand.
Heathrow authorities are to continue operating the route if it is to retain its highly valuable slots at the airport. In October 2022, Flybe stopped flights between Leeds and London, largely due to low demand due to competition from network rail, and confirmed that they would not be resuming services. Flybe's administrator confirmed that 277 of its 321 employees are being made redundant. Financial consultancy Interpath said the rest of the company's staff would be retained.
Rapid Cancelation Of The Flight Of Flybe 
One of the passengers due to use Flybe this morning was Chris Donnelly, who was due to fly from Belfast to Heathrow at 7.25 am GMT. An email was received by him from Flybe, saying his flight had been canceled. Freddy McBride, 61, from Balham, south London, was due to fly from Heathrow to Belfast with his wife on Saturday morning but had to change his booking with Aer Lingus.
Louis Gardner, Cornwall Council's economic leader, said the news came as a "real shock" and efforts would be made to find other route providers. Seamus McCoy says, "Every time I flew I always thought, 'How do they make money?' as the planes were never more than 50% full. Flybe had a "relatively poor selection" of travel routes when it returned to service and was struggling with overcrowding on its flights".
Founded in 1979 and based in Exeter, England, before its collapse Flybe carried 8 million passengers a year and operated over 210 routes in 15 countries. The airline operated two main hubs in Birmingham and Manchester, as well as long-haul connections from airports such as London Heathrow, Paris Charles de Gaulle, Dublin, and Amsterdam through codeshare agreements.
The CAA of UK and Flybe are advising customers not to travel through airports if they have confirmed travel arrangements. For flights operated by Flybe's franchise partners – Stobart Air, Eastern Airways, and Blue Islands – passengers should contact the airline to confirm their travel arrangements. In addition, passengers with international flight reservations should contact the codeshare partner that operates them to confirm their travel arrangements.
All train operators in Britain have also agreed to provide free travel to Flybe customers and staff unable to travel over the next week; they will need to present proof of employment or planned travel (boarding pass or flight information) to station staff.
Good to know: CAA says it will not operate repatriation flights for customers stranded by a collapse, as it did in the Thomas Cook collapse last year. The IATA said that the financial impact of the coronavirus outbreak could be between $63 billion and $113 billion in global passenger revenue losses in 2020, depending on the final extent of the spread of the virus. disease. Airline share prices have fallen nearly 25 percent since the start of the epidemic, IATA said, 21 percentage points more than the decline that occurred at a similar point during the SARS outbreak in 2003.
edited and proofread by nikita sharma