Trends
Google's INR1,700 crore ad concern: How competing with Indian businesses can reduce income?
MakeMyTrip, udChalo, and DRS Logistics google are all online travel agencies. What on earth could they have in common?
The first is a travel portal, the second is a super-app for military personnel, and the third is a logistics player.
Still, they do have something in common.
Over the past few years, all three have sued their competitors in the Delhi High Court for using trademarked keywords when bidding in the Google Ads (formerly Google AdWords) program. This is an issue that has been bothering Indian companies for more than a decade.
In an interim ruling earlier this year, the Delhi High Court said that using trademarked words to bid in the ad program could be considered trademark infringement. This was a massive relief for them.
This is a big decision because it seems that Indian companies' fight against Google's ad policy, which they have been doing in court for years, is finally working.
Also, it could significantly affect Google's primary source of income, which is ads. For the year that ended in March 2021, Google India made INR6,386.2 crore in revenue and INR808 crore in net profit. About 27 percent of the payment, or about INR1,700 crore, came from ads, according to the business-intelligence platform Tofler.
One of the most important daily newspapers talked to people in the industry and analysts to learn about the long-running problems with Google Ads and what this decision means.
Google vs. India Inc
Google Ads is a program that lets advertisers put ads on the results page of Google Search. Companies bid on specific keywords so that their ads will show up at the top of the search page. Experts agree that bidding on the trademarked keywords of competitors is a common practice that has been debated for a long time.
Take the case of MakeMyTrip as an example. The company sued Booking.com and other competitors for using its trademarked word, "MakeMyTrip," to bid in the Google Adwords program. In another case, players like EaseMyTrip and other travel agencies used the keyword udChalo to get to the top of the search page. The word udChalo has a trademark on it. So, the company udChalo took its competitors to the Delhi High Court.
In recent decisions, the Indian courts have said this use is against trademark law. Indian courts say it is against the trademark act to use a trademarked word not your own to bid in the Google Adwords program.
But because more people are getting online, because more people are getting smartphones, and because data plans are getting cheaper, companies are spending more than ever on digital ads, and a big chunk of this goes to Google Ads.
Statcounter, a company that does market research, says that as of June 2022, Google had a 92 percent share of the global search engine market. This makes it an easy choice; it was 98.59 percent in India.
Verizon.com says that large retailers spend up to USD50 million on paid AdWords annually, while small businesses spend on average between USD9,000 and USD10,000 per month.
Murugavel Janakiraman, the founder and CEO of Matrimony.com, says that the company spends about INR150 crore yearly on marketing, and a big chunk of that goes to Google Ads.
Deep Ajwani, in charge of marketing at the Pune-based startup udChalo, says that the company spends between 10% and 15% of its marketing budget on Google Ads. udChalo offers various services, from buying and selling real estate to helping military personnel file taxes. Ajwani says udChalo wouldn't have as many customers as it now if it didn't spend money on paid ads.
"It's like a list of investments, and it's not just about having gold, property, or other investments. "I do a mix of everything," he says.
A source in the business world says that startups, especially unicorns, spend a lot more on Google Ads because they use a lot of their venture capital money on ads.
Companies will have to bid for their trademarks to get the top spot on the search page if their competitors use their keywords to attract users' attention. "When competitors bid on your keywords, you have to spend money on these keywords and the brands you've built. Because if you don't, your competitors might get the money," says Janakiraman.
Under the condition of anonymity, a senior executive from a company that has filed a case in the Delhi High Court says that the competition's use of its keywords hurt business, which is why the company had to go to court.
Indian companies have taken many of their competitors to court over the years. The recent ruling gives them more power in their fight against Google's advertising policy in the country.
The Indian courts don't agree.
In the last year, the Delhi High Court's single-judge bench has made many interim decisions. But most of the recent findings were based on the DRS Logistics vs. Google case. DRS Logistics, which runs Agarwal Packers and Movers, went to the Delhi High Court to stop Google and Just Dial from using its trademark permanently, and it did this by filing a case against them.
In an interim order from October 30, 2021, Justice V Kameswar Rao said that DRS Logistics could ask for protection for its registered trademarks under Section 28 of the Trademarks Act. Still, it won't do that for generic names like "packers and movers." He also said it could be illegal to use trademarked words, even if they are not visible.
In the case of MakeMyTrip vs. Booking.com, a single-bench judge ruled on April 27, 2022, that the use of the trademarked word "MakeMyTrip" by a competitor on the Google Ads program would be an infringement of the trademark because it would hurt the company's financial interests.
"It is not okay for competitors like www.booking.com and even Google to use the reputation of the plaintiff's mark to make money for themselves," the court said in its ruling.
After that, other cases, like those of udChalo and the online rummy platform A23, looked at these two decisions as a guide.
Even though Google has filed an appeal in both the DRS Logistics and MakeMyTrip cases and is waiting for a decision in the DRS Logistics case, these two cases have set a standard for how trademark cases should be handled in the future. For one thing, the Indian courts have taken a different stance than courts in places like the European Union, which is known for taking strict measures against Big Tech. This would significantly affect the company's advertising business in India.
Search engines need to do more.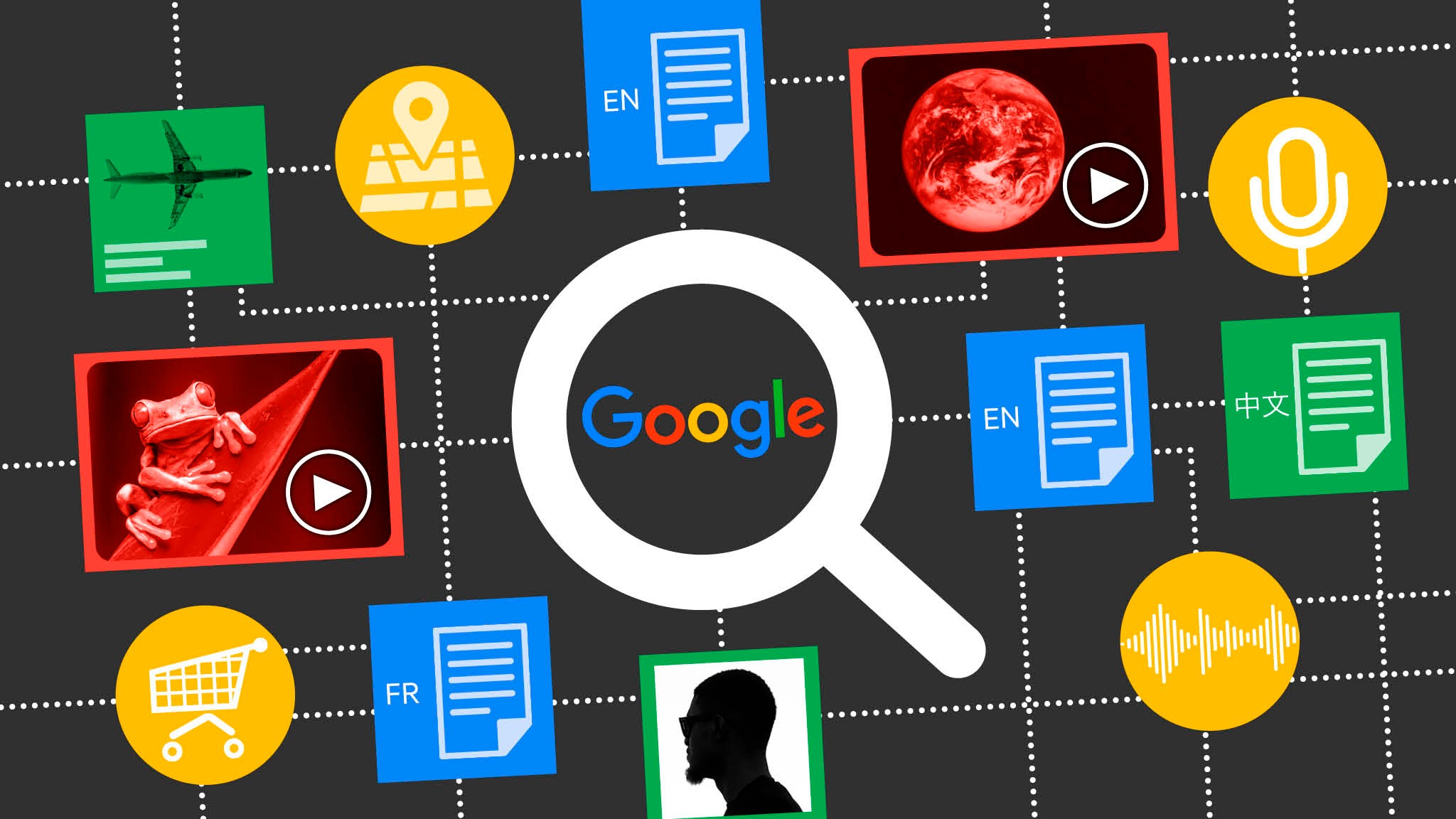 There are problems all over the world with Google Adwords and trademark infringement. But in many cases in Europe and other places, courts have said that Google's use of keywords to trigger ads is not the same as using trademarks or infringing on the rights of others.
Google used many of these decisions in its case against DRS Logistics, including Louis Vuitton vs. Google. But in his ruling, Justice Rao said that the global definition of the average consumer, who is knowledgeable and will be careful when searching the Internet, will not apply in India.
Safir R. Anand, senior partner and head of trademarks at intellectual property law firm Anand and Anand, says that Indian courts have taken different approaches to protect "trademark owners." In the last three cases, the courts have told people who aren't allowed to that they can't bid on other people's trademarks because that would violate the rights of the trademark owner.
This puts a lot of responsibility on search engines to ensure that the advertiser's chosen keyword is not a trademark and, if it is, that it has been licensed, assigned, or given permission to be used.
"It's clear that the way Indian courts see things is harder on search engines and has a bigger effect on their ad business than European courts see things. But the position will become clearer as the legal approach to the issue matures and becomes clearer," Anand says.
Sakshi Shairwal, the founder of the trademark law firm Sakshar Law Associates, says that the court decisions will significantly affect Google because ads are its primary source of income. But how the higher courts see this issue will be necessary.
In response to a question from a major newspaper, Google said that its ads trademark policy doesn't let advertisers use trademarked terms in the text of an ad, except for resellers.
"We let advertisers use trademarked terms as keywords to get their ads to show up on Google Search, but they can't use them in the ad's text." And if a trademarked word is used in the text of an ad, we look into it and remove the ad right away. This policy is used everywhere and is in line with the Indian Trademarks Act, and it does not violate any trademarks," the statement said.
But Indian courts have said that trademarks can be violated even if not seen.
In conclusion
Sure, none of these decisions are set in stone yet, and Google has already argued against them. Ray Wang, who started the market research and consulting firm Constellation Research, says that the effect on Google India's sales could be as much as 20%.
Some experts think that the judgments will significantly affect Google India's income because they put the responsibility on the search engine.
Neil Shah, vice-president of research at Counterpoint Research, disagrees. He says these rulings probably won't affect Google's income from the country because they are only temporary rulings and not yet law.
"Unless the interim rulings are made into a law, which is not the case right now, the cases will keep happening, and brands will keep getting hurt," says Shah.
He is right. Ravi Kumar, CEO of udChalo, recently said on Twitter that the startup's competitors were still using their trademarked words, even though a recent court ruling noted that using trademarks as keywords could be considered infringement.
An executive in the industry says that these rulings might make brands less likely to bid on the trademarked words of their competitors, but without the protection of the law, there will always be companies that do what is best for them.
edited and proofread by nikita sharma