Trends
How can electric vehicles be embraced more quickly in India in 2022?
How can electric vehicles be embraced more quickly in India in 2022?
Our country is now undergoing an electric vehicle (EV) revolution. The overall registered EV volumes across all sectors in 2021 were 3.13 lakh units, according to statistics from the Union Ministry of Road Transport and Highways.
In 2022, registered EV sales surpassed one lakh in only two months, according to the report. Furthermore, according to the NITI Aayog report, India aims for a 30% market share in the electric vehicle industry by 2030. All of these figures point to India's progressive transition to electric vehicles.
Several factors are impacting the adoption of electric cars while the sector is still evolving. However, it is expected that with good initiatives and government aid, these barriers would be addressed.
India's challenges to EV adoption
According to industry estimates, India's electric vehicle adoption is below 1%. Despite OEMs and new entrants launching new products, the market is still in its early phases. The reasons for this are numerous, and they are ultimately preventing India from adopting electric vehicles.
Charge stations with both slow and fast charging capabilities are currently available for all types of automobiles on the market. However, the number of charging outlets available is insufficient. This means that their availability is limited, and those that are deployed do not perform optimally. As a result, a lack of charging infrastructure is a significant barrier to the widespread adoption of electric vehicles.
Lack of innovation and long-term performance
EV manufacturers have been unable to demonstrate that electric vehicles are 'worth for money' for Indian buyers. EVSE is not being developed by OEMs (Electric Vehicle Supply Equipment). As a result, EVSE firms are confused about the sorts of electric vehicles, charging technologies, and when they will be available.
This uncertainty prevents EVSE manufacturers from making long-term plans. Even the long-term performance isn't up to par. Furthermore, the absence of innovations that meet the needs of customers remains the fundamental impediment to the EV market's expansion in India.
Electric vehicles are more expensive than their gasoline-powered counterparts. For price-sensitive Indian buyers, the high price is unfavourable. The absence of comprehensive charging infrastructure, range anxiety, upfront battery expense, and the time it takes to charge a fully charged battery is all significant impediments to broad electric car adoption.
However, there is a ray of hope at the end of the tunnel: industry participants are eager to embrace change and introduce new ideas. The government is also actively encouraging the electric vehicle revolution.
Government support for the use of electric vehicles
The government may encourage the usage of electric vehicles. The current projects are focused on electric car manufacture and public awareness. Faster Adoption and Manufacturing of Hybrid and Electric Vehicles (FAME) and Production Linked Incentive Scheme (PLI), on the other hand, are projected to benefit OEMs and promote the Indian EV industry.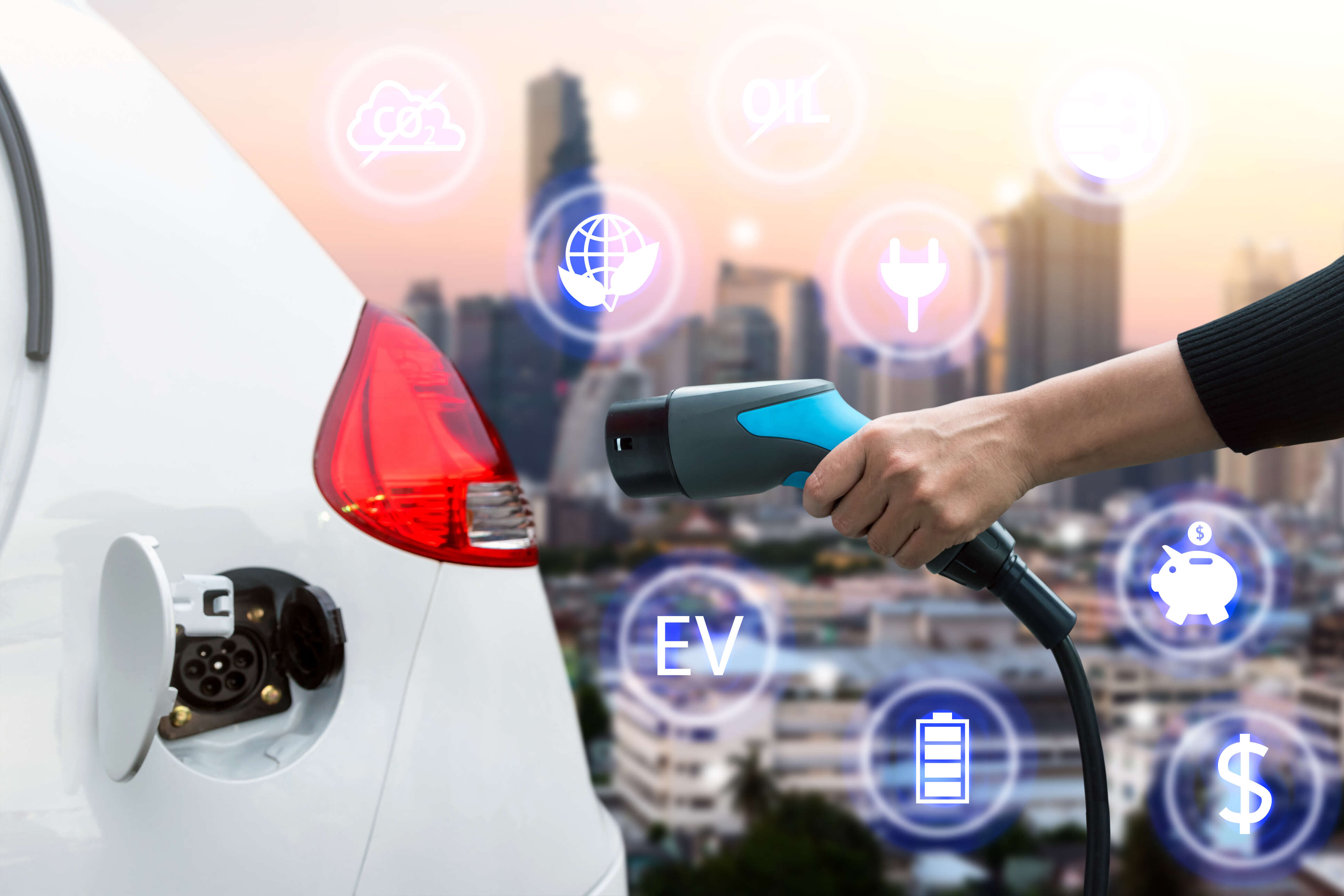 Even the Phased Manufacturing Program (PHP) is raising the increase in customs tax, as well as the need for local component procurement, which will allow OEMs to qualify for demand-side subsidies.
In addition, the Indian government is working hard to hasten the adoption of electric cars in the country. The Union Government said in this year's budget that it will develop a battery swapping policy with interoperability standards to accelerate the adoption of electric vehicles. This work will ensure that battery and plug designs are consistent, opening the way for automotive form factor compatibility.
Providing a solid infrastructure
Only when customers can quickly plugin or switch out their batteries at any charging station will mass acceptance occur. This is why infrastructure charges and switching both require support and a drive toward uniformity.
With a focus on battery design
Electric vehicles are becoming more user-friendly, making them easier to charge and use. The battery management system (BMS) is being upgraded, and the battery is being redesigned with a compact design to reduce energy loss and improve performance. The vehicle range is also improving considerably as a result of advancements in battery construction. As lithium-ion costs have dropped, so has the cost of creating batteries.
EV prices are lowering since batteries contribute between 25 to 40% of the vehicle's cost. Another area where the country could focus is battery recycling. Cell manufacturing and battery pack assembly, when localized, are two areas where India could concentrate its efforts to promote public adoption of electric vehicles.
Product innovation induction
OEMs are increasingly concentrating their efforts on creating products that are appealing to customers in terms of both design and features. This is how the market attracts customers' attention.
Other high-tech capabilities are also being introduced into Electric Vehicles, such as reverse assist, the ability to operate EVs from smartphones and perform jobs such as playing music, answering calls, and so on.
Considering the lifetime cost of ownership rather than simply the purchase price 
The whole cost of ownership, however, must be considered. After correcting for resale value, this is the lifetime cost of operating an electric car, which includes the upfront cost of purchasing the vehicle, as well as ongoing expenditures such as gasoline, charging, and maintenance. Electric Vehicles are sold at a 20% premium above their ICE counterparts, according to industry estimates.
In the case of four-wheelers, the premium paid for an EV might be up to 50% more than the cost of an ICE four-wheeler.
In terms of the total cost of ownership, two-wheeler EVs are 50% less expensive than their ICE counterparts. ICE cars, on the other hand, are 20% more expensive than four-wheelers. As a result, buyers may face a significant upfront cost when acquiring Electric Vehicles. They would, on the other hand, save money throughout the course of the vehicle's life. As a result, an EV's long-term ownership costs are lower than those of an ICE car.
Using a comprehensive full-stack strategy
Previously, businesses focused only on the production and sale of automobiles. However, they are now pursuing a more holistic strategy, with manufacturers selling directly to customers and establishing charging infrastructure. This comprehensive strategy will be critical in guaranteeing customer uptake of electric cars.
Corporate Social Responsibilities
A larger number of businesses should join the broad adoption of the electric vehicle ecosystem and set an example for others to follow. This will not only lessen their reliance on fossil fuels, but it will also set an example for society in addressing global environmental concerns.
Electric vehicles are the way of the future.
Several brands and businesses are capitalizing on the EV boom. It is on its way to becoming something bigger, even if it is still in its early phases.
With greater efforts from industry participants, growing interest from start-ups, and government support, it's reasonable to say that electric mobility is the way of the future. The cost of transportation has a considerable influence on the economy, and electric cars' long-term ownership costs must be taken into account.
As a consequence, it is a great time to band together and speed up the adoption of electric cars. With a few simple measures, such as product innovation, speedy installation of charging/swapping stations, and consideration of the whole cost of ownership of electric vehicles, their adoption in the Indian market would be substantially increased.