Trends
India Energy Firms See Growth Prospects In Green Projects Across The Globe.
Let's hope together to enter into a cleaner and greener energy future down the lane.
The governance of Prime Minister Narendra Modi is making efforts to strengthen India's energy diplomacy with Africa by assisting in the expansion of access to power, a topic that he will advocate during this year's G20 presidency.
Rising demand is an opportunity for Indian associations.
India is one of the world's largest producers of greenhouse gases, aiming to reach net zero emissions by 2070. Rising energy demand in Africa and the Middle East is creating potential new markets, and the areas also provide chances to export energy to Europe as the continent reduces its reliance on Russian fuels. Due to their plentiful sunlight, wind, and closeness to important export markets like Europe, they are also being recognized as potential significant green hydrogen centers.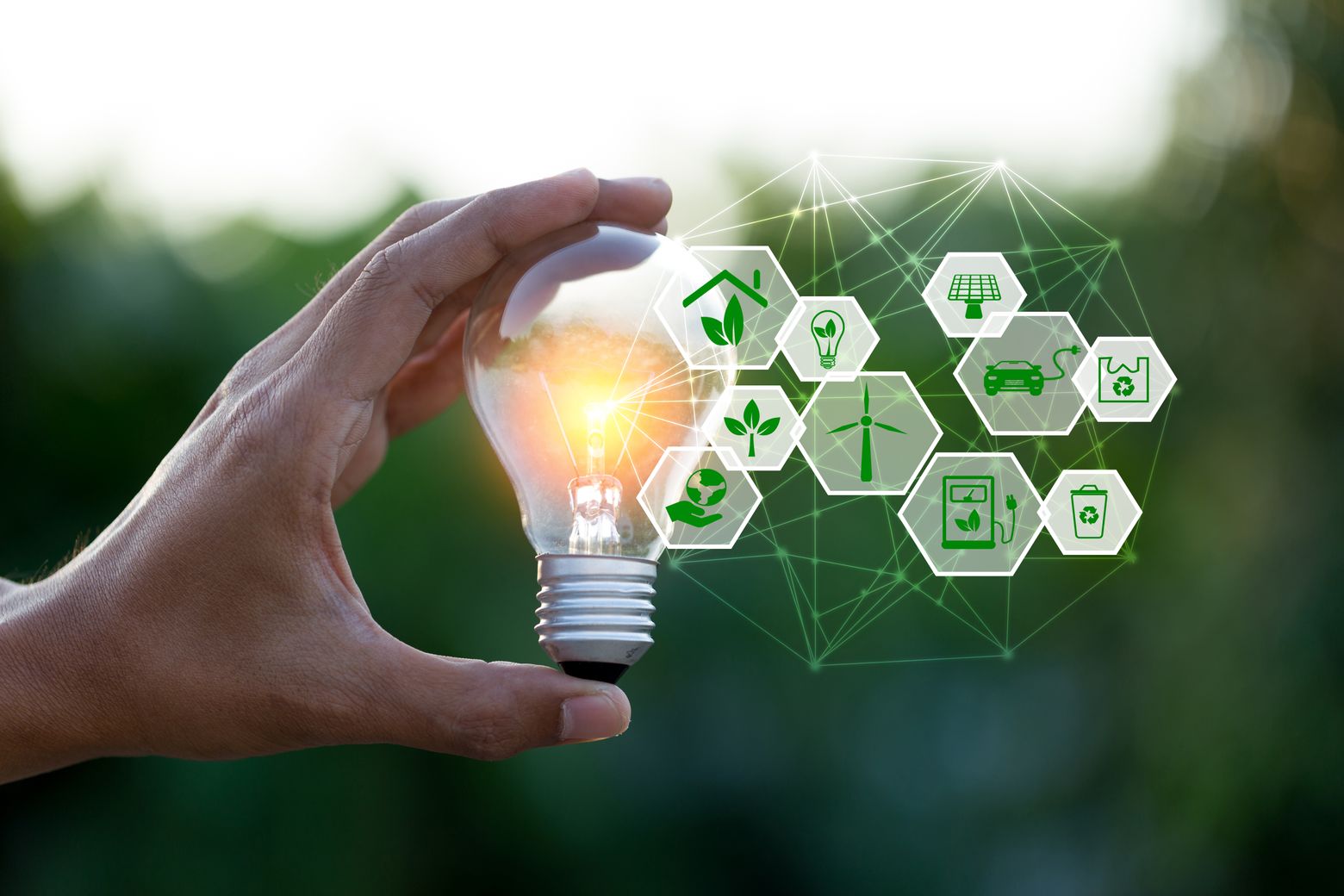 Currently, coal still dominates the energy landscape in India, producing 70% of the nation's power. India, which produces 730 million tonnes of coal yearly and ranks second in the world only to China, imports coal to power its industries, according to the government.
Players in the Indian market gearing up for energy firms.
ReNew Energy anticipates completing feasibility studies on an $8 billion green hydrogen project in Egypt and securing a client over the next 12 to 18 months. According to ReNew Chairman Sumant Sinha, the company is also looking at opportunities to produce green hydrogen and methanol in countries such as Oman, Morocco, and Saudi Arabia. With a goal yearly output of 2,20,000 tonnes of green hydrogen and an investment of USD 8 billion, ReNew Power Private Ltd., a subsidiary of ReNew Energy Global Plc (ReNew), one of the world's top renewable energy firms, inked the framework agreement with the Egyptian government.
Engineers India, a state-owned energy consultancy, plans to conclude a roughly $25 million deal for a chemicals and fertilizer facility in Nigeria and is actively exploring the potential in oil refining projects across Africa, according to Chairperson Vartika Shukla in an interview.
Adani Green Energy Ltd., Gautam Adani's beleaguered tycoon's renewable energy company, is eyeing a 10-gigatonne project in Morocco that would target European markets. Adani's coal-to-ports conglomerate is exploring developing wind and solar production plants in the North African nation and facilities to manufacture green hydrogen for export. The facility would be constructed in two 5 gigatonne stages, with intentions to produce power locally and export some electricity directly to Europe. Adani is also in negotiations with Morocco's state-owned OCP Group about selling hydrogen, which the fertilizer company could use as feedstock to generate carbon-free ammonia, according to the offers.
Adani Green, a subsidiary of billionaire Gautam Adani's Adani Group, and carbon offsetters such as EKI Energy Services have joined forces to create a carbon credit market to aid in the achievement of energy transition targets. Dabkara owns EKI Energy Services, a carbon offsetting company. Among the members of the consortium are Hero Future Energies, Ayana Renewable Power, and Virescent Infra, a subsidiary of global private equity firm KKR. It intends to operate as a bridge between government and business to enable the sale of carbon credits, implying more carbon-neutral growth.
Why there is a need to think about investing in clean and green energy segments?
Finally, studies have disproven the myth that developing nations must choose between socioeconomic growth and decarbonization. Long-held beliefs that economic self-interest and climate goals are irreconcilable are anachronisms that belong in the same category as pricey solar panels. Growing numbers of developing countries are now funding green initiatives because they feel that green energy is the key to bringing about a better world. 
Positive public opinion data hints at a general community understanding of the risks posed by climate change. The majority of people in the population agree that human activity is at least somewhat to blame for climate change. Politically, the nation's climate goals continue to get support. Beyond many survey results, the relationship between climatic objectives and economic self-interest is stronger than it has ever been. Also, certain research examined a wide range of COVID-19 recovery programs and discovered that counties with climate-friendly laws produced more employment and yielded a higher return on investment than those that did not.
The last call.
In the same race, India, a developing nation on which many people are focused, is starting to join forces with other international partners. This endeavor will assist India in its goal of becoming a green energy superpower, as well as improve clean and green energy production. Let's hope together to enter into a cleaner and greener world 15-20 years down the lane. 
edited and proofread by nikita sharma