Trends
Semiconductor Chips:From Shortage to Excess Across Global Market.
The semiconductor chips glut is expected to extend until 2023, while the automobile shortage continues.
According to sources, there will be an excess of semiconductor chips in most of 2023. This excess marked its presence in the second half of last year as a result of the tech slump and reduction in demand for gadgets. As a result, there is an oversupply of memory chips for cell phones and semiconductor chips for data centers. In contrast, the car sector is still dealing with a semiconductor shortage, which is expected to last until 2023. This is because automakers are increasing output and there is more need for chips in electric vehicles.
Why there is such an imbalance in the demand and supply of semiconductor chips?
The industry is facing the most severe mismatch between demand and supply in both DRAM and NAND [memory chips] in the last 13 years, said Sanjay Mehrotra, CEO of Micron Technology, during an earnings call last month. Revenue fell 47% year on year in the September-November quarter, according to the business. Companies like Intel and TSMC are planning to construct fresh chip facilities in the United States with government assistance in 2024. Micron and other large-scale investment plans have also been disclosed.
According to an average prediction based on a recent survey of analyst results that the chip excess in smartphones would not be alleviated until the fourth quarter of this year. The supply glut in personal computers is likely to peak in the third quarter and subsequently lessen. Individual responders to the survey included Boston Consulting Group's Yuichi Koshiba, KPMG Japan's Jun Okamoto, Techno Systems Research's Tetsuo Omori, Global Net Corp.'s Yasuhiko Takeno, Tokai Tokyo Research Institute's Masahiko Ishino, and Rakuten Securities' Yasuo Imanaka. CoreStaff, Macnica Holdings, Restar Holdings, and Kaga Electronics all made company-wide contributions.
Meanwhile, according to experts, the glut of chips for data centers will certainly extend until the first quarter of this year. Due to lower advertising income, US and Chinese IT titans are cutting back on investments, which is affecting demand for data center CPUs.
Given that semiconductor chips take months to produce, current supplies are heavily impacted by manufacturing quantities beginning in the middle of 2022. Micron, along with Japanese chipmaker Kioxia Holdings and other suppliers, is working on inventory correction, with the companies considerably reducing output since October. However, their efforts have not kept pace with the decline in demand. Memory and other semiconductor inventory have increased throughout the supply chain.
The percentage of members reporting a glut outnumbered those reporting a shortfall by 64 points in a December poll conducted by the Distributors Association of Semiconductors & Components in Japan. This reflects a 38-point gain from the association's September survey. Inventories at firms that manufacture final goods from semiconductor chips are also high.
Taiwan Semiconductor Manufacturing Co., the world's largest chip foundry, anticipates inventories to be rebalanced to "healthier levels" by the first half of 2023, according to CEO C.C. Wei on an October earnings call. In contrast, even while some items are accessible in shorter delivery periods, the car sector continues to face a lack of semiconductor chips.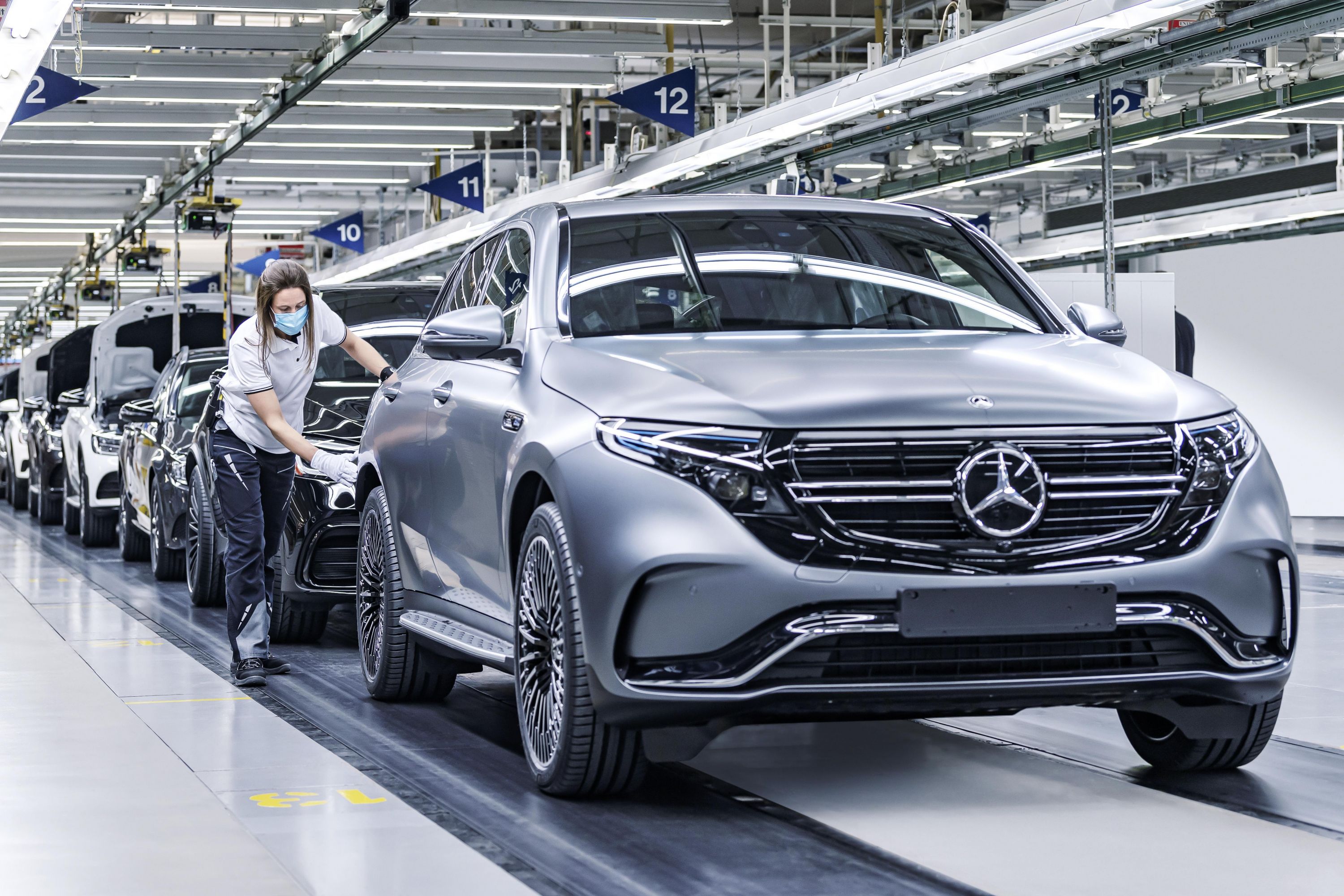 Production cannot proceed forward if a single semiconductor or component is missing, thus the remainder of the components must be kept in inventory, said the president of CoreStaff, a Tokyo-based semiconductor trading firm. It is also difficult to get a sufficient supply of semiconductor chips that use outdated production technologies. Automotive semiconductors, in particular, are projected to be scarce throughout the year.
Not only are automakers increasing output, but the increasing number of semiconductor chips required by each car is increasing the industry's need for semiconductor chips. An average electric car requires around $1,600 in semiconductors, compared to approximately $500 for gasoline-powered automobiles. While demand for automotive semiconductor chips is increasing, analysts predict that supplies of power semiconductors needed to regulate electrical currents and analog semiconductors used for power supply management will remain constrained until 2023.
There is still minimal capital expenditure, and supply for such parts is unlikely to rise significantly, according to Macnica Holdings, a big Japanese trade corporation. According to a review by US chip distributor Sourcengine, supply predictions for power semiconductors have climbed from 31 to 51 weeks at the end of May to 39 to 64 weeks in November.
Due to chip shortages, both Toyota Motor and Honda Motor saw December output fall short of expected levels, and the businesses will change operations at certain Japan-based units this month. According to Yuichi Koshiba of the Boston Consulting Group, downward pressure on auto output is anticipated to persist due to the restricted availability of particular semiconductor components. According to certain major manufacturers, component availability will not be restored until 2024.
The last call.
If the global economic slowdown intensifies, it will take longer to clear inventory, raising the prospect of bigger headwinds for the semiconductor market. Semiconductor firms are boosting supply capacity one after the other, prompting fears that the supply-demand balance may take even longer to rebalance.
Although long-term demand growth needs investment, production capacity will skyrocket. If the rate of recovery outpaces the rate of recovery in demand, the supply-demand balance for cutting-edge items may be further stretched.
edited and proofread by nikita sharma