Trends
India loses the first ODI in South Africa
India loses the first ODI in South Africa
A two-person duo from South Africa destroyed India in the first ODI finished yesterday. Bavuma and van der Dussen did almost the job for the Proteas and scored slightly less than the whole squad of Men in Blue. But let's go step by step.
Winning the toss, the hosting side decided to bat in the first ODI of the Indian tour to South Africa. In the beginning, the decision to score first was wrong as hosts were struggling in runs adding, while three wickets were lost just in the 18th over with only 68 points.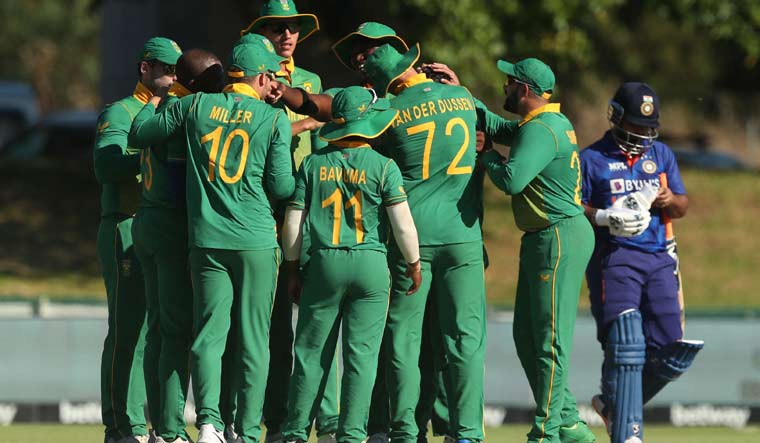 However, that was the last good news for Indian bowlers, who needed 31 overs to find the last fourth wicket of the game. Astonishing cooperation of the skipper Bavuma and van der Dussen added astonishing 204 runs, with the both to score a ton. Bavuma had 110 due to his cooperation with other batters, while van der Dussen closed a personal scoreboard at 129 runs. The Proteas finished with quite moderate 296 runs, and only four wickets were lost. By the way, if you want more free cricket predictions for today, we recommend subscribing to the specified site using the link.
At that moment, the only bad news for India was the poor performance of its bowlers, who grabbed only four wickets for almost three hundred runs, which is an inappropriate result even in the Test games. However, the batting start was even better than the opponent's one, although Rahul struggled a lot with the bat, adding only 12 runs as an opener.
Luckily, Dhawan felt the game better and added another 79 runs in 84 balls. His cooperation with Kohli looked promising as the guys gave the second wicket only after 92 runs stand. However, the loss of Dhawan poisoned Virat's scoring, who stopped with 51 runs. If you are fond of sports betting, we recommend that you go to the rating of best sports betting sites in India and choose a reliable bookmaker.
Almost all the following batters didn't make anything promising, except for Thakur. The guy added a half-century by himself and only from 43 balls, but that was too late to chase, while his "not out" looked even more promising. All in all, India stopped with 265 runs and eight lost wickets, losing by 31 runs. The next game will be played on January 21 at the same venue Boland Park in Paarl.