Trends
Top 10 Best Regtech Companies In India 2022
Top 10 Best Regtech Companies in India in 2022
Regulatory technology or we say Regtech will transform the financial services industry. Cloud computing, artificial intelligence, blockchains, and big data are examples of technologies that assist regulatory compliance. Fintech is often viewed as a subset of regulatory technology that reduces risk through regulatory compliance. The use of technology for monitoring business processes gives companies the capability of generating accurate and quick reports, which can be used for decision-making.
By incorporating biometrics and machine learning into Reg-tech startups, companies can ensure risk-free compliance. Across all startups, their products have one thing in common: they are well-built and assist companies in solving problems. It's worth keeping an eye out for some of them since they will eventually become unicorns.
Top 10 Best Regtech Companies In India 2022
1. Enforcd 
Providing a global enforcement database, this company is innovative and enables compliance with global regulatory standards. This product includes features such as those listed below.
Analysis of trends.

Analyze actions taken against companies by the government.

Firms have made numerous mistakes, so learn from them.

Compliance mistakes to avoid.
2. Finchat 
Our company is a pioneer in compliance monitoring. Finnchat facilitates the communication between financial companies and their clients through social networks. As of January 2018, MiFID-II comes into force, and it introduces several new regulatory frameworks. The FinChat solution is interoperable with different platforms across banks and funds. The company is a 2017 winner of the Seedstars World Award.
3. Reg Room 
Former Citibank employees found the Reg-Room monitoring service for financial service companies. Companies that don't comply with regulations may be fined heavily, preventing them from hiring these companies.
4. Amareos 
In addition to crowd-sourced sentiment data, Amareos generates macroeconomic and financial data that encompasses more than 6000 financial indicators. The site monitors over 50,000 quality news publications, blogs, forums, and social networks. Approximately 2 million articles are analyzed every day. Therefore, if you are interested in gaining insight into the thinking of the masses and how to exploit that insight, sign up for their services now. You can sign up for a free trial and pay USD 250 per month afterwards.
5. Kyo Lab 
This startup helps companies stay in touch with clients through popular messaging mobile apps. Throughout the EU, companies must store and monitor the communications made using apps including WhatsApp, WeChat, Skype, and Telegram. You can carry out dispute resolution using Kyo Lab Apps by creating an audit trail.
6. Cappitech
Firms seeking to comply with the following regulations can avail of customized reporting solutions from Cappitech.
Regulation of European Market Infrastructures (EMIR)Regulation of European Market Infrastructures (EMIR)

Markets in Financial Instruments Directive (MiFID)

The Australian Securities and Investments Commission (ASIC)

Regulatory Reform Act of the US financial sector: Dodd-Frank
One Zero Financial and eToro are among the top trading startups using the company's compliance service to achieve compliance.
7. DueDil 
Private and public companies are provided with detailed information by this company. It is used by over 175,000 companies worldwide. Several, including Unilever, Dell, TransferWise, LinkedIn, PayPal, Lenovo, and the London Stock Exchange. Several, including Unilever, Dell, TransferWise, LinkedIn, PayPal, Lenovo, and the London Stock Exchange. For example, mortgages, quarterly results, investments, litigation, or shareholdings could be included. The database currently contains 40 million companies across nine different European countries. No competitor can match DueDil's ability to provide private company information.
8. City Falcon
Machine learning and crowd-sourced curation power this startup's financial news feeds. With more than a hundred financial publications at your fingertips, you can increase your profits by stock trading. Feeds filter out irrelevant content so that only high impact and popular articles are displayed.
9. Clause Match 
This company helps large companies and banks manage their policies and standards in a more efficient and accessible way. This helps increase compliance and risk management productivity within the organization. Among the company's achievements are its inclusion for the Accenture FinTech Innovation Lab and a participant in the Barclays Techstars Accelerator program.
10. Metfacilities 
Fintech businesses can obtain compliant hosting from this company. Europe requires financial companies to store their data securely and legally compliant. In addition to Fund management and proprietary trading, Met Facilities is part of the MET group, based in London. Finance Monthly recently gave the company the Compliance Consulting 2017 award.
What is RegTech?
Regulation technology, also called regulatory technology, is any technology that assists organizations in meeting regulatory compliance obligations. Artificial intelligence (AI) and machine learning (ML) can automate routine tasks within compliance departments.
In turn, that helps them to stay up-to-date with regulators' constantly changing requirements and to reduce the time and costs associated with operational risk and compliance.
What Is RegTech in Banking?
Since 2008, financial services regulatory compliance requirements have increased 500 per cent, and banks might use RegTech software-as-a-service (SaaS) to help comply with the Securities and Exchange Commission (SEC) or the Financial Industry Regulatory Authority (FINRA). AML compliance obligations and Know-Your-Customer (KYC) rules are two specific areas where RegTech can be helpful. The use of AI and ML in RegTech can verify customers' identities and identify potential fraud cases.
Industries and applications of RegTech
Regulation technologies go beyond helping financial services organizations meet their regulatory obligations. Regulation technology compliance solutions are also used in several other fields:
Legislation, supervision, and government (SupTech)

Healthcare

Assurance of the environment, health, safety, and quality

Management of vendor risk

Background checks and identification

Cybersecurity and information security

Cannabis

Management of general compliance
How RegTech Works
RegTech automates repetitive tasks: monitoring transactions, risk, and regulatory changes in real-time, generating reports, and displaying potential fraud alerts to compliance staff. 
Compliance personnel benefit from such automation since they can focus instead on high-value work. Moreover, it enables the organization to stay compliant with regulatory requirements, increasing efficiencies and effectiveness. 
RegTech uses many of the same technologies as FinTech:
Artificial intelligence (AI)

Application program interface (API)

Big data and analytics

Blockchain

Cloud computing

Machine learning (ML)

Robotics

Smart contracts

Voice and text recognition
In addition to regulatory reporting, risk management, regulatory monitoring, identity management and control, compliance, and transaction monitoring, RegTech compliance solutions offer several capabilities.
How Do FinTech and RegTech Differ?
Financial technology (FinTech) and regulatory technology (RegTech) are two separate but related fields. FinTech is present whenever you make a payment or use an app to buy something, and the Bitcoin blockchain is probably the most well-known example of FinTech. 
The digital transformation FinTech engendered in the financial services industry led to new and more significant risks. For this reason, RegTech is typically seen as a subset of (or even a response to) FinTech.
RegTech was created in response to that change, they claim. According to the Identity Theft Report Center (ITRC), 1,244 breaches and more than 446 million records were exposed in 2018 alone due to data breaches in the financial services industry.
RegTech and its importance in modern times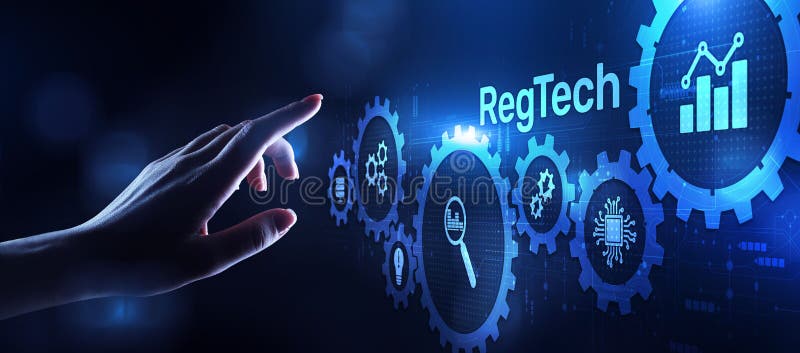 Recent years have seen RegTech become one of the hottest topics in the business world. The RegTech industry is becoming a mainstream sector with billions of dollars of funding as a sub-industry under Fintech. Financial institutions are working hard to ensure compliance with new and existing regulations so that the market will evolve and grow.  According to research reports, the global RegTech market will surpass $20 billion by 2027.
RegTech has grown in recent years due to many factors, including:
Increased regulatory requirements.

Hefty regulatory fines and the rising cost of compliance.

An increase in technology use after COVID-19.

Increased funding for RegTech companies.

Unmatched data analytics offered by RegTech companies.
The COVID era is characterized by technologies that offer safer, faster and more efficient workflows. Due to the paradigm shift in the working environment, institutions are expected to increase their spending on RegTech solutions.
Evolution of Regulatory Environment
After the financial crisis of 2008, the regulatory agencies updated their norms for controlling the financial sector in response to the disruptions resulting from technological advancements. As a result, financial institutions became saddled with many costly and cumbersome regulations to comply with, leading to punitive actions such as heavy fines. Several companies have developed services and solutions that can help financial institutions manage their regulatory compliance requirements effectively and reduce the ever-increasing cost of compliance. Regulatory compliance will be more efficient and cost-effective through these tech companies.
The current State of RegTech
Several challenges have surfaced due to the increasing use of digital technology in banking and financial services. Fraud, money laundering, data breaches, and cyber-hacking have increased. RegTech companies have demonstrated that they can detect illicit activities more effectively using Big Data and machine learning technology than legacy systems. Regtech companies have been operating their solutions in production environments and have moved out of the laboratory.
Financial institutions and regulatory bodies are increasingly collaborating with regtech companies, supporting the industry by encouraging financial institutions to adopt and test modern technologies. Cloud computing has helped many RegTech companies reduce implementation costs while enabling them to securely and quickly share data. Companies in the RegTech space currently operate in a variety of financial and regulatory sectors. Their solutions can automate several processes, including employee surveillance, compliance management, anti-fraud, and anti-money laundering.
Changing Nature of Regulatory Standards
Financial regulators worldwide have developed several directives to reduce risk and increase transparency. It was hard for financial institutions to comply with the sheer amount of new rules. Transforming tracking and gathering solutions and reporting functions to comply with the new regulations has made compliance costly for them.
A modern RegTech solution, on the other hand, tackles the feeling of helplessness resulting from regulatory changes. With cutting-edge solutions, RegTech companies ease the burden of compliance on institutions. Additionally, businesses benefit from insights that help them make faster decisions.
Benefits of Employing RegTech Firms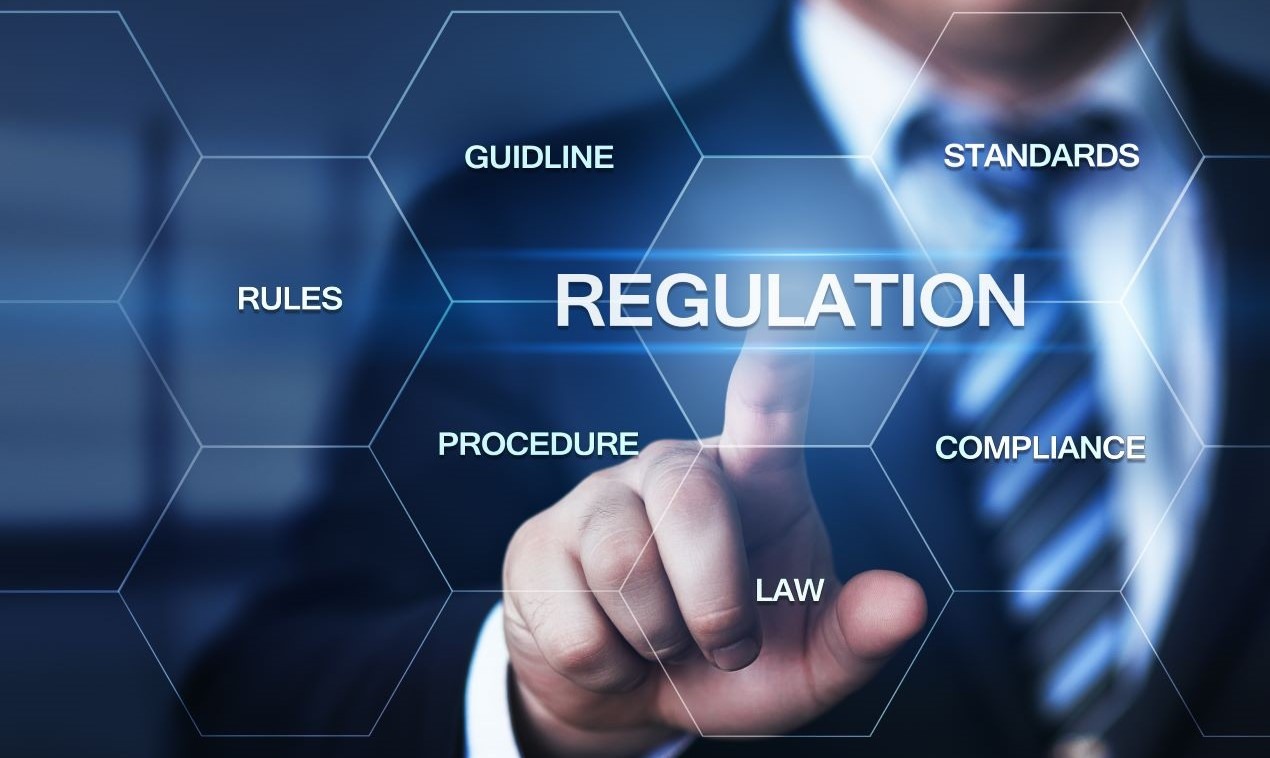 Regulatory compliance obligations are ever-increasing for industries with high regulatory requirements, such as banking and financial services. Artificial intelligence (AI) and machine learning are among the modern technologies these industries can use to overcome regulatory compliance challenges.
Regulatory compliance processes can be made more efficient and effective using these technologies. Here are some potential benefits of RegTech solutions, specifically for financial institutions.
Agility: Using ETL (Extract, Transfer, Load) technologies, RegTech solutions can help businesses organize and decouple data sets that are cluttered and interconnected, enabling them to fully utilize the data they possess.
Speed: In addition to monitoring and evaluating a large amount of information, RegTech solutions can quickly generate reports. Automating workflows can substantially improve efficiency.
Integration: The solution will be implemented and operational within a short timeframe. APIs and cloud-based models enable RegTech solutions to integrate with existing solutions and quickly produce results.
Analytics: Using analytics tools, RegTech unlocks the true potential of existing and large data sets. Thanks to its powerful analytics, a RegTech solution can provide actionable insights and facilitate faster decision-making.
Regulation technology solutions allow the detection and prevention of financial crimes, the detection of cybercrimes, the tracking and recording of compliance activities, the centralized submission of regulatory documents and the streamlining of market review workflows. As a result, compliance departments can increase operational efficiency, reduce operating costs, mitigate breaches of regulatory norms and achieve a higher return on investment.
Problems and Solutions in RegTech
Regulatory compliance technology isn't just used to meet KYC and AML financial regulation requirements faster and less expensive. Since 2014, the RegTech industry has expanded substantially: today, more than 400 RegTech firms are offering various compliance solutions that can deliver quantifiable savings to organizations. Regtech is commonly used in regulatory reporting, risk management, identity management, compliance management, and transaction monitoring.
A communications compliance platform, for instance, automates and coordinates the entire communications compliance lifecycle. Compliance platforms using artificial intelligence can help organizations eliminate key issues in the financial compliance domain, such as market abuse, record-keeping, e-commerce monitoring, and comprehensive investigations.
The cloud can automate the distribution of regulatory data using big data analytics, real-time reporting, and the cloud. Banking, brokerage, and insurance companies can, for instance, receive alerts in real-time when regulatory reporting requirements change, so they can comply with their reporting requirements and stay compliant. Solutions of this type can reduce time and money spent fulfilling regulatory obligations.
To augment incoming risk data with regulatory risk analytics and intelligence, RegTech solutions utilize big data and analytics, as well as voice and text recognition. 
Monitoring and compliance teams can quickly gauge an organization's exposure to regulatory risk using peer analysis and workflow tools that allow them to visualize, plan, and prioritize monitoring and compliance tasks. Regulatory processes can be streamlined and made more efficient with SaaS platforms for risk management.
Conclusion
Finally, banks and other financial institutions must be reminded that digitalizing their risk and compliance management activities were the last major step, and utilizing RegTech applications will be the next. RegTech is currently being discussed mainly within financial institutions, according to our literature review. Currently, organizations seem to be focusing their efforts primarily on controlling processes, analyzing and alerting associated with the content of the various guidelines that seem to flood in on them.
Rather than applying artificial intelligence directly to natural language processing, researchers apply artificial intelligence technologies. RegTech will be extended to medicine and other industries, both in practice and in the scientific literature, in the future because both topics (control and content alerts) are needed in other subject areas as well.
Edited and published by Ashlyn