Trends
India seriously objects to WHO's methodology for calculating COVID-19 death rates
India objects to WHO's methodology for calculating COVID-19 death rates
New Delhi: India questioned the World Health Organization's (WHO) methodology for estimating the COVID-19 death toll in the nation on Saturday, claiming that the same mathematical formula cannot be applied to assess the mortalities of a country, the size and population of India.
"India, along with the other Member States, has raised concerns about the methodology in a series of formal communications, including six letters to WHO (on 17 November, 20 December 2021, 28 December 2021, 11 January 2022, 12 February 2022, and 2 March 2022) and virtual meetings on 16 December 2021, 28 December 2021, 6 January 2022, 25 February 2022, and the SEARO Regional Webinar on 10 February 2022.
During these discussions, India and the other Member States highlighted particular questions, including as In reaction to a New York Times story headlined "India Is Stalling the WHO's Efforts to Make Global Covid Death Toll Public" dated 16 April 2022, the Ministry of Health and Family Welfare claimed, "India is stalling the WHO's efforts to make global covid death toll public."
The issue focuses on how the statistical model forecasts figures for a nation the size and population of India and how it compares to other countries with lesser populations. Such a one-size-fits-all strategy and ideas that work for tiny nations like Tunisia may not work for India, which has 1.3 billion people.
When utilizing data from Tier I nations, the model produces two entirely different sets of excess mortality estimates than when using unconfirmed data from 18 Indian states. The extensive range of estimates raises questions about the modelling exercise's validity and accuracy.
India claims that if the model is accurate and dependable, it should be validated by running it for all Tier I nations and the results shared with all Member States.
The model implies an inverse link between monthly temperatures and monthly average mortality, even though no scientific evidence supports such a strange empirical relationship. Because India is a country of continental dimensions, climatic and seasonal conditions vary significantly between states and even within a state, resulting in wildly disparate seasonal patterns. As a result, using these 18 States' statistics to estimate national mortality is statistically questionable.
The Global Health Estimates (GHE) 2019, on which the Tier II country modelling is based, is an estimate in and of itself. The current modelling effort appears to be producing its own set of projections based on another set of historical estimations while ignoring the country's facts. When it has been frequently underlined that India has a comprehensive data collecting and management system, it is unclear why GHE 2019 has been utilized for calculating projected fatalities statistics for India. In contrast, Tier 1 nations have used their historical datasets.
To compute the age-sex death distribution for India, WHO created standard patterns for age and sex for the 61 countries that had reported data and then generalized them to the remaining countries (including India) that did not have such data. The age-sex distribution of expected fatalities in India was estimated using this method based on the age-sex distribution of deaths recorded in four countries (Costa Rica, Israel, Paraguay and Tunisia).
Instead of a more realistic graded variable, a binary measure of income was utilized as one of the variables in the study. Using a binary variable for such a meaningful metric may exaggerate the variable's significance. For a sample of 90 nations and 18 months, a combination of these characteristics was the most reliable for forecasting excess mortality, according to WHO (January 2020-June 2021). WHO has yet to fully explain how the combination of these characteristics was discovered to be the most accurate.
In India, the positive test rate for Covid-19 was never consistent across the country at any point in time. However, the covid-19 positivity rate difference throughout India was not considered while modelling. Furthermore, India has tested for COVID-19 at a significantly higher rate than the WHO recommends. India has kept molecular testing as the primary testing technique and has only adopted Rapid Antigen for screening purposes. It's still unclear if these elements were factored into the model for India.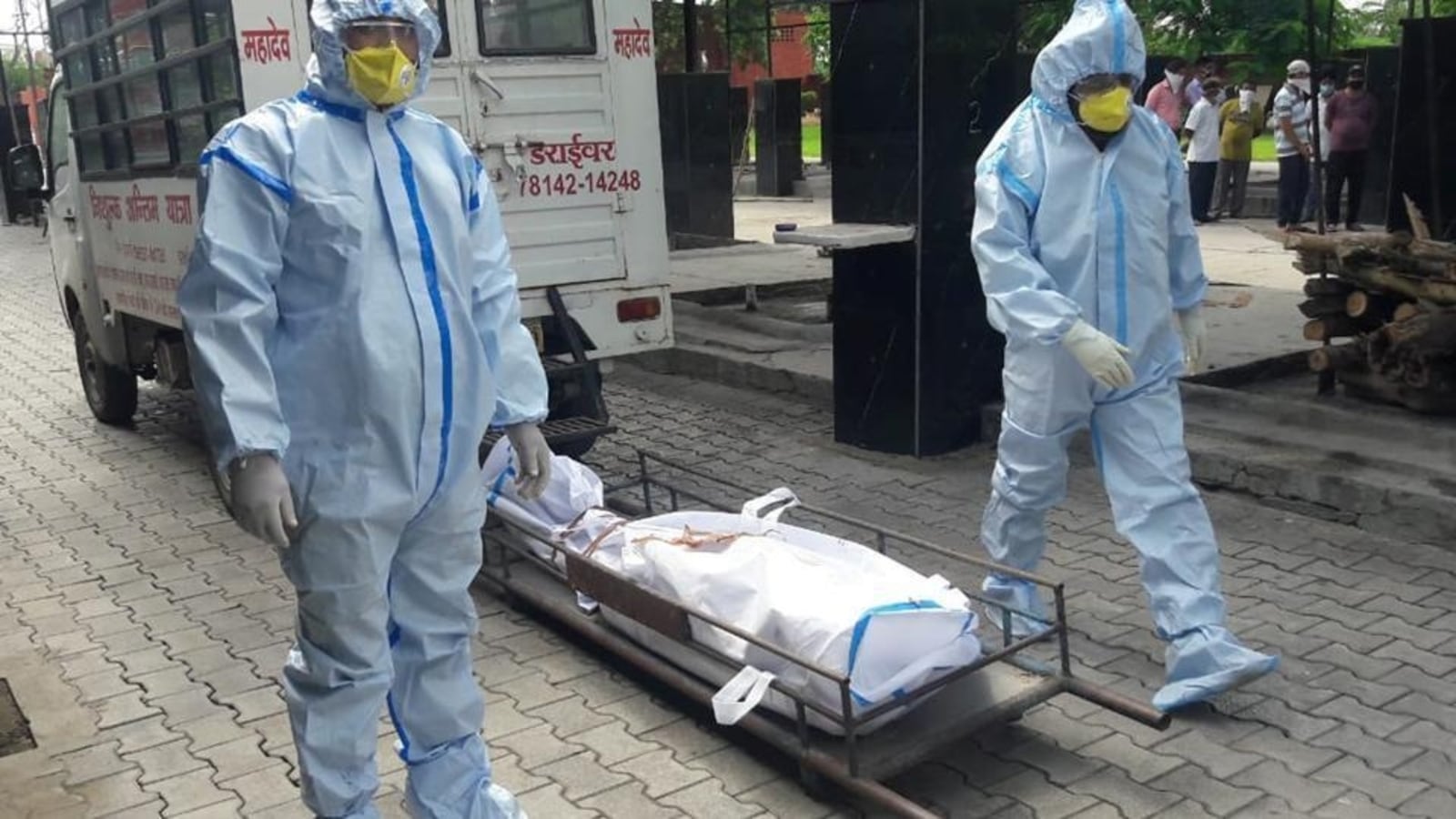 Containment entails a variety of subjective approaches (such as school closures, workplace closures, public event cancellations, and so on) to quantify itself. However, it is hard to quantify various containment measures in such a way for a nation like India because the strictness of such controls varies greatly even within India's States and Districts. As a result, the method used in this procedure is very controversial.
Furthermore, using a subjective technique to quantify such measurements will always introduce a significant bias, almost always misrepresenting the actual situation. The WHO has also agreed upon the emotional approach to this metric, and it is still in use.
While India has raised the above and other related issues with WHO, it has yet to obtain a suitable answer.
During discussions with WHO, it was also pointed out that several discrepancies in official COVID-19 data reporting from some Tier I nations, such as the United States, Germany, and France, contradicted disease epidemiological understanding. The inclusion of a nation like Iraq, which is in the midst of a complex long-term emergency, among Tier I countries casts doubt on WHO's evaluation of country Tier I/II classifications and claims about the quality of death reporting from these countries.
"While India is open to collaborating with WHO since data sets like these are useful for policymaking, India thinks that in-depth transparency on methodology and unambiguous demonstration of its validity are essential for policymakers to feel confident about any use of such data," the statement conveyed.