Trends
Top 10 Best Web Services Companies In USA 2023
Top 10 Best Web Services Companies In USA 2023
INTRODUCTION
In 2023, the United States is home to a thriving web services industry. Companies involved in this sector provide software and services that allow businesses to make the most of the digital world. From website hosting to cloud storage to e-commerce solutions, US web services companies offer a wide array of services.
Popular US web services companies include Amazon Web Services (AWS), Microsoft Azure, Google Cloud Platform, Rackspace, Salesforce, Oracle Cloud, IBM Cloud, DigitalOcean, and Heroku. All of these companies offer a range of products that can be tailored to meet the specific needs of an enterprise. AWS, for instance, is renowned for its reliable and secure cloud computing solutions; while Oracle Cloud is well-known for its database management offerings.
These services are often implemented through APIs, or application programming interfaces, which allow businesses to easily access and utilize the cloud. This makes it easier for developers to create innovative applications without having to build their own infrastructure. APIs are also used by businesses to manage and scale their web services, enabling them to respond quickly to changes in customer demand.
Other services offered by web services companies include security solutions, content delivery networks, and analytics. Companies like Cloudflare and Akamai specialize in DDoS protection and global content delivery, while Google Analytics and Tableau provide data analysis and visualization services. These services are all essential for a business looking to maximize their online presence.
Finally, many web services companies also offer consulting services to help organizations identify ways to optimize their online presence. Through expert advice, they can help businesses understand how their services are performing and suggest strategies on how to improve them.
Overall, the US web services industry is growing rapidly and offering a variety of solutions to the businesses of today. As technology advances and more businesses migrate to the cloud, web services companies will remain in high demand.
IMPORTANCE
In the US, web services companies have become increasingly important in 2023. They provide a variety of services to businesses and individuals, including website design, hosting, software development, AI-driven customer support, analytics, cloud computing, marketing, and more.
Web services companies help businesses stay competitive by providing services that reduce costs and increase efficiency. Companies can also rely on these services for data analysis and security needs. The growth of mobile and app usage has driven up demand for web services companies, making them essential for businesses looking to stay ahead of the competition.
Additionally, the rise of digital transformation has caused an increase in the need for web services companies due to their ability to integrate new technologies quickly and efficiently. As technology continues to advance, the need for web services companies will only grow.
Here are the top 10 best web services companies in USA in 2023.
Amazon Web Services – Amazon Web Services (AWS) is a cloud computing company that provides on-demand computing resources and services. AWS was launched in 2006 and is now the largest cloud computing provider in the world, with over 175 fully-featured services from data centers located in 18 geographical regions around the globe.
AWS offers products such as Amazon Elastic Compute Cloud (EC2), Amazon Simple Storage Service (S3), Amazon Relational Database Service (RDS), Amazon Redshift, Amazon Kinesis, and more. It also offers a range of tools for developers, including an integrated development environment (IDE), web hosting, application deployment, and server less computing platforms.
With these tools, developers can build applications quickly and easily, scaling them to meet customer needs. Additionally, AWS offers various security features to protect its customers' data, such as encryption, access control, and logging.
AWS also offers third-party integrations, such as databases, analytics, messaging, machine learning, and DevOps tools. All of these capabilities make AWS a powerful and comprehensive cloud platform for businesses of all sizes.
Microsoft Azure – Microsoft Azure is a cloud computing platform created by Microsoft in 2010. It provides a range of services, including compute, storage, networking, and analytics, as well as Internet of Things (IoT), artificial intelligence (AI), and machine learning (ML) capabilities.
Azure features an ever-evolving set of cloud services to help users build, deploy, and manage applications on a global scale. It offers flexible deployment options, including public cloud, private cloud, and hybrid cloud solutions that are secure and backed by industry-leading SLAs.
Its platform is built on open source technologies such as Linux, Kubernetes, and OpenStack. With Azure, developers can create powerful applications and services that can easily integrate with other cloud services or existing infrastructures. With its scalability and flexibility, organizations of all types can take advantage of the power of the cloud.
Azure provides powerful tools for developers, including Visual Studio Code, an integrated development environment (IDE), and Azure DevOps for managing projects and code repositories.
Additionally, Azure has developed a wide variety of services for both web and mobile apps, including databases, message queues, storage, and media services. Azure also offers analytics services, enabling customers to gain insights from their data quickly.
Finally, Azure's security features are robust and offer protection against malware, malicious access, and identity theft. Azure is a comprehensive cloud solution that offers developers and businesses the tools they need to succeed in today's digital world.
Google Cloud Platform – Google Cloud Platform (GCP) is a cloud computing platform offering compute, storage, networking, analytics, and machine learning services.
It provides developers with access to powerful tools, such as Google BigQuery, Cloud Storage, Cloud Machine Learning Engine, AI Platform, and Compute Engine. GCP is a cost-effective platform providing reliable services for growth in enterprises and startups.
GCP primarily offers Infrastructure-as-a-Service (IaaS) and Platform-as-a-Service (PaaS). The IaaS layer of GCP manages the underlying physical resources needed for the application. Compute Engine, Container Engine and App Engine are a few of the services offered in this layer.
The PaaS layer enables developers to build applications quickly, without having to worry about managing underlying infrastructure. Services like Cloud SQL, BigQuery, Dataflow, and App Engine are popularly used in this layer.
GCP also offers serverless computing services like Cloud Functions, which lets developers run code without worrying about servers. Other services include Cloud Storage, Cloud Spanner, Cloud Storage Transfer Service, Cloud IoT Core and Cloud DNS.
The cloud platform was first released in 2011, but has seen a steady increase in use since then. It is widely used by large companies, including Spotify, Coca Cola, HSBC, and Dropbox. It has been rated as the top cloud platform for security, innovation, and performance by Gartner. In addition, it boasts an impressive range of features such as scalability, high availability, data encryption and granular access control.
Google Cloud Platform provides a comprehensive set of cloud computing services that enable organizations to develop, test, deploy, manage and scale applications more quickly and effectively than ever before. With GCP, companies can achieve greater agility, reduce costs, improve quality and accelerate time to market.
Salesforce – Salesforce is a cloud-based customer relationship management (CRM) platform founded in 1999. It provides businesses with an integrated set of applications to manage customer information, sales and service activities, marketing campaigns, and analytics. Salesforce helps companies around the world increase customer loyalty, optimize operations, and drive growth.
Salesforce boasts more than 150,000 customers and over 4 million users, making it one of the largest CRM solutions on the market. It offers a range of products, including Sales Cloud, Service Cloud, Marketing Cloud, Commerce Cloud, Community Cloud, Analytics Cloud, App Cloud, Einstein AI, and IoT Cloud.
Salesforce also offers various features such as custom workflows, customized reporting, and easy integration with other software solutions. Additionally, Salesforce has a wide array of partner solutions that provide extra services and capabilities for its customers. With its comprehensive suite of offerings, Salesforce is quickly becoming a leader in the enterprise space.
Salesforce strives to make the customer experience the best it can be. It offers tailored customer support with live agents and online chat, as well as self-service options like automated bots and intelligent search. Salesforce's commitment to customer success is evident in its dedication to helping its partners and customers succeed.
With its innovative technology, deep understanding of customer needs, and excellent customer support, Salesforce is rapidly becoming the choice for businesses looking to grow their customer base and increase efficiency. As it continues to expand, Salesforce is sure to become the go-to solution for businesses around the world.
IBM Cloud – IBM Cloud is an enterprise cloud computing platform providing Infrastructure as a Service (IaaS), Platform as a Service (PaaS), and Software as a Service (SaaS) options. It provides access to a wide range of compute, storage, and analytics resources, enabling users to develop, deploy, and manage applications in the cloud. IBM Cloud also offers advanced security and compliance capabilities, allowing organizations to store sensitive data securely.
IBM Cloud delivers a variety of services, including virtual servers, object storage, block storage, databases, and messaging, making it ideal for building and running modern applications, as well as traditional workloads. It also provides access to AI and machine learning services, helping organizations build smarter applications.
IBM Cloud is highly scalable, allowing businesses to quickly deploy and configure the necessary resources for their needs. Its pay-as-you-go pricing model allows companies to easily adjust their cloud spending depending on usage, helping them reduce costs. IBM Cloud is available worldwide, with over 120 data centers across 19 countries.
With its wide range of features and services, IBM Cloud is an attractive option for organizations, large and small, looking for a powerful and flexible cloud platform.
Oracle Cloud Infrastructure – Oracle Cloud Infrastructure (OCI) is a cloud computing platform that provides on-demand computing resources, such as compute, storage, and networking, as well as services to build and manage applications across different operating systems, programming languages, and frameworks.
It is part of Oracle's larger cloud computing portfolio, which includes SaaS, PaaS, and IaaS solutions. OCI was launched in 2016 and is currently one of the leading cloud providers in the world.
OCI offers a range of features that make it ideal for businesses of all sizes. It provides high-performance computing with powerful, virtualized hardware and flexible compute resources.
The data centers are secured and connected by Oracle's global fiber backbone, allowing enterprises to access their data from anywhere in the world. It also supports various database platforms, including MySQL, Oracle Database, and PostgreSQL, as well as Big Data technologies like Hadoop, Spark, and Cassandra.
In addition, OCI offers a range of managed services, such as identity and access management, security, and audit capabilities. Customers can also use pre-configured images for easy deployment of new applications, as well as the option to integrate existing on-premises workloads into the cloud.
Additionally, it has built-in cost optimization capabilities to help customers keep their costs lower. Furthermore, it has a wide range of industry-standard APIs and automation tools to enable DevOps teams to quickly deploy, scale, and monitor applications.
All in all, Oracle Cloud Infrastructure is an ideal choice for businesses of all sizes, providing them with the performance, scalability, and cost-effectiveness they need. With its wide range of features, it enables organizations to easily build, deploy, and manage applications on a secure and reliable cloud platform.
Rackspace – Rackspace is a managed cloud computing company that provides businesses, developers and IT professionals with reliable, secure and scalable server and storage solutions. Founded in 1998, Rackspace is headquartered in San Antonio, Texas and operates datacenters around the world.
Rackspace specializes in providing customers with robust cloud hosting services and infrastructure, as well as managed hosting and dedicated servers. Rackspace offers a range of services designed to meet customer needs, including virtual private clouds, hosted email, databases and DevOps services.
Rackspace also offers managed hosting and dedicated servers, allowing customers to customize their cloud environments. With more than 20 years of experience in the industry, Rackspace has developed an expertise in cloud computing and is one of the leading providers of cloud-based solutions.
Rackspace's services are designed to help businesses reduce costs, improve flexibility and scalability, as well as ensure security and reliability. In addition, Rackspace offers a range of professional services, such as consulting and development, to help customers design, deploy and manage their cloud applications.
Rackspace is committed to providing the best customer experience, and its team of certified engineers offer 24/7 support. Rackspace is a trusted partner to many organizations, including healthcare, media, financial services, education and government entities. Rackspace ensures compliance with global standards such as HIPAA, PCI and ISO 27001.
DigitalOcean – DigitalOcean is a cloud computing platform founded in 2011. It provides infrastructure as a service (IaaS) solutions for both individuals and businesses of all sizes, ranging from small startups to large enterprises.
DigitalOcean's platform offers a variety of services such as virtual private servers (VPS), managed databases, load balancers, managed Kubernetes clusters, object storage, block storage, and more. Their platform is intuitive and easy to use, with a wide range of features and pricing plans for everyone.
DigitalOcean has data centers located in major cities around the world, allowing customers to choose the best location for their data. They offer 24/7 customer support, providing quick response times and helpful solutions. All DigitalOcean servers come with robust security measures such as firewalls, host-based intrusion detection, encryption, and more.
Furthermore, they are committed to environmental sustainability and have invested in renewable energy sources to power their infrastructure. With DigitalOcean, customers can rest assured that their business needs are taken care of.
Alibaba Cloud – Alibaba Cloud is a leading cloud computing and artificial intelligence (AI) technology company that provides cloud-based services for businesses, governments, and organizations around the world.
Alibaba Cloud offers a wide range of cloud computing services, including compute, storage, database, networking, artificial intelligence, analytics, big data, Internet of Things (IoT), blockchain, security, and more. With over 30 global regions and more than 100 Availability Zones, Alibaba Cloud is one of the largest public cloud providers in the world.
Additionally, its products and services are built on cutting-edge technologies such as AI and machine learning, allowing customers to build highly intelligent applications, websites, and other digital solutions. Alibaba Cloud also offers a wide range of development tools, with an emphasis on making cloud migration and application deployment easier.
This includes its serverless computing platform and comprehensive suite of cloud services. In addition, Alibaba Cloud's open-source offerings have been widely adopted by developers. With its strong focus on innovation, security, and scalability, Alibaba Cloud is a great choice for any organization looking to take their digital transformation to the next level.
Heroku – Heroku is a cloud-based platform as a service (PaaS) that enables developers to quickly build, deploy, and manage their applications in the cloud. Founded in 2007, Heroku was acquired by Salesforce in 2010 and is now one of the most popular PaaS solutions on the market.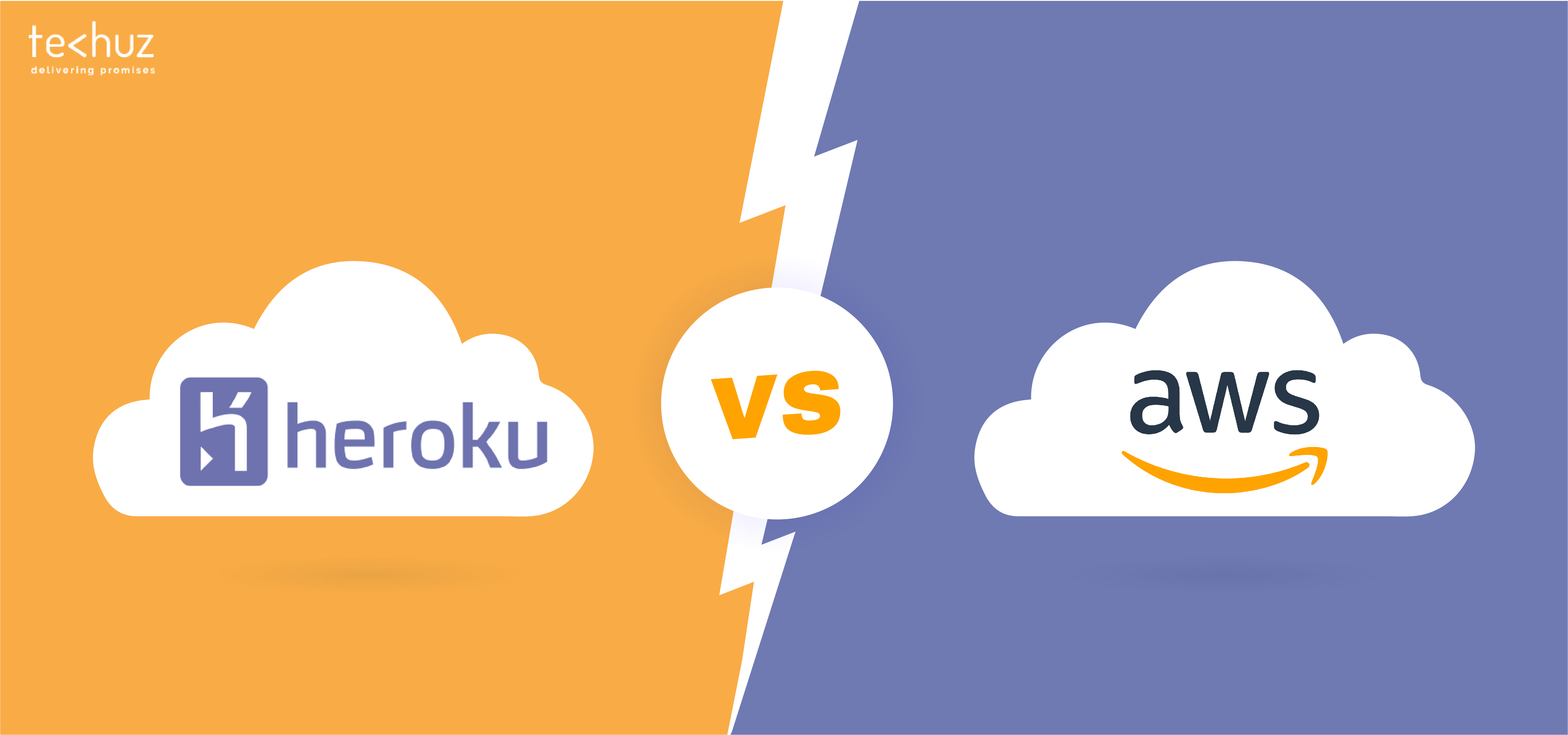 Heroku allows developers to focus on building their applications instead of worrying about managing infrastructure. It also offers tools for scaling applications efficiently and seamlessly, as well as features to make development easier and faster. Heroku supports a wide range of programming languages, including Java, PHP, Node.js, Ruby, Python, and Go.
Heroku also provides additional services such as data storage, databases, application security, and analytics. It has integrations with third-party services such as Amazon Web Services (AWS), Cloudflare, and SendGrid, enabling developers to use these services in their applications. In addition, Heroku provides an extensive add-on ecosystem that enables developers to easily add extra functionality to their applications.
Heroku's pricing plans are based on usage and can be adjusted according to the needs of the application. It has a free tier that lets developers test out their apps before committing to a paid plan. It also offers enterprise features such as advanced security, compliance, and support options.
Overall, Heroku is an ideal platform for developers who want to quickly create, deploy, and manage their applications in the cloud. With its comprehensive set of features and integrations, it provides the necessary tools for developers to get the most out of their applications.
CONCLUSION
In 2023, the web services industry in the United States is expected to continue growing at a rapid pace. Companies are increasingly making use of cloud-based solutions and automation tools to provide their customers with better, faster, and more secure services.
Businesses of all sizes, from small startups to large enterprises, are now utilizing web services for everything from eCommerce platforms to customer relationship management (CRM) systems. The demand for web services has led to an increase in competition among providers, driving down prices and increasing innovation in the industry.
As a result, companies in the US can take advantage of competitive pricing, advanced technology, and world-class support to ensure they are providing the best possible services to their customers.