Trends
On International Woman's Day 2022, Inventiva Salutes India's Greatest & Most Successful Woman Leaders
On International Woman's Day 2022, Inventiva Salutes India's Greatest & Most Successful Woman Leaders
International Woman's Day (IWD) is a global holiday every year on March 8. It honours the cultural, political, and economic achievements of women. As part of the women's rights movement, it's also a place where people talk about gender equality, women's rights, and violence against woman.
This is because the movement for women's rights started in New Zealand. IWD was born out of labour movements in North America and Europe in the early 20th century.
The Socialist Party of America has organised a "Women's Day" in New York City on February 28, 1909.
Falguni Nayar – A successful Woman Entreprenuer 
She was about 50 when she started Nykaa in 2012. She had worked as an investment banker for almost twenty years. Nearly a decade later, she has put her start-up on the stock market for more money than some of the biggest businesses in India have.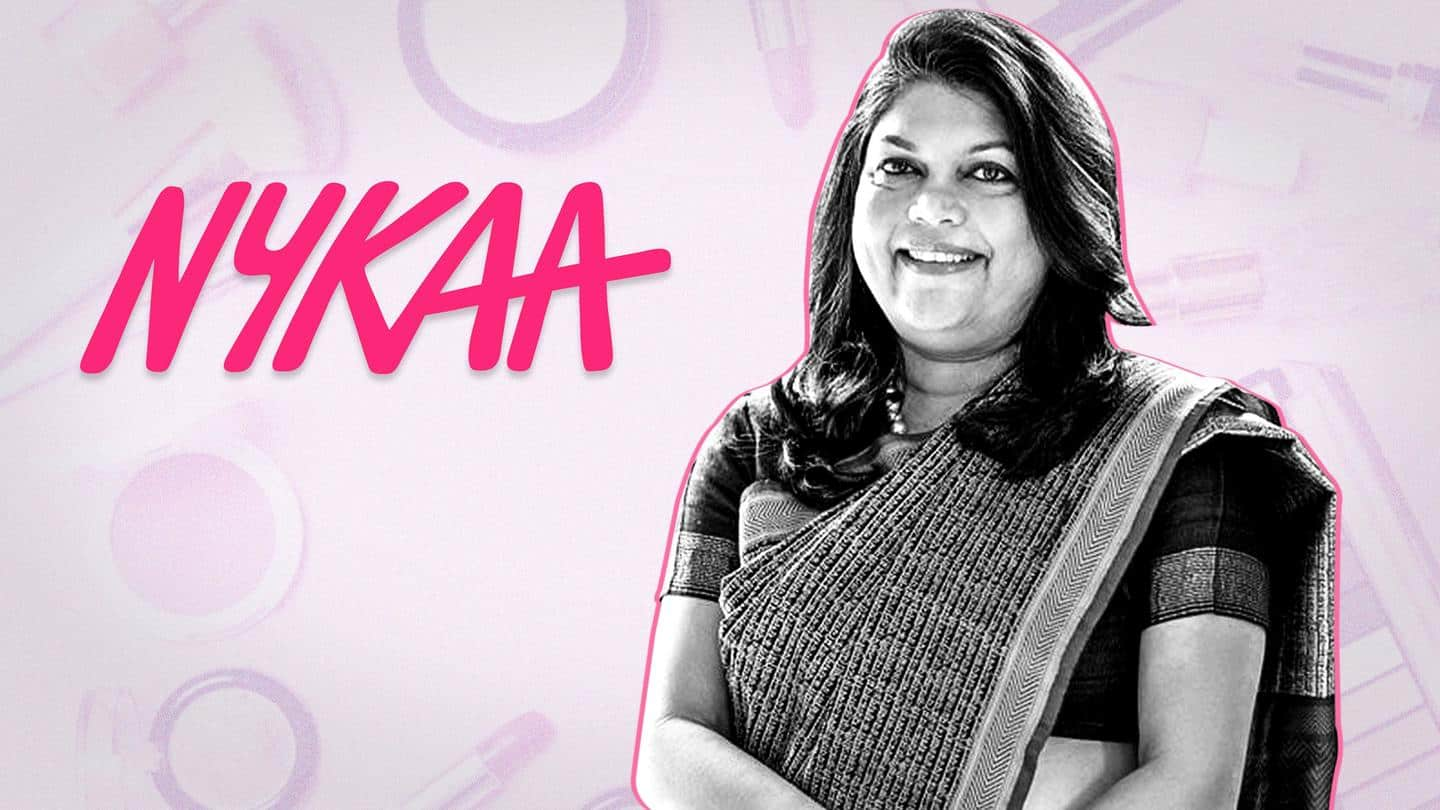 In the process, she has become the richest self-made woman in India and is worth more than her peers who have either sold their businesses or are in the process of doing so, making her even more valuable. 
She came here—her own. 
Falguni Nayar and her husband, the head of private equity firm KKR & Co. in India, funded all of Nykaa's costs early on. In a 2017 interview with The Economic Times, she said that the goal was to build a business based on stock. I didn't want to raise money for two years to run the company, and it was Nayar's goal to make the metrics happen. "We were moving in the right direction by the time I went to talk to the investors." Because my husband and I were both bankers, we could get in. 
They became a unicorn in March 2020, after just five rounds of funding. Big-name investors led three, but small investors directed only two. Nykaa is also making money, which is unusual for Indian businesses. 
The days before Nykaa 
The Indian Institute of Management, Ahmedabad, Nayar, went to school, and she spent most of her career there. Until she left in 2012, she was a manager and a top manager for the company's institutional equities business. 
When she was young, her father ran a small bearings business with the help of her mother. The talk in the house was about investments, the stock market, and trade. When she talked about herself in a 2017 interview, "I'm also Gujarati," she said. There's a good chance that she was born into the business. 
Nykaa is going to be built. 
The first year is like a honeymoon for any business, and it's easy because you're just making things. Nayar said in a 2017 interview that the following year when the company starts to grow is critical. They couldn't handle 30 orders a day, so the person in charge quit. Then, she said, "We had to learn how to send packages and set up a system for managing our business." 
When Nykaa first started, it was one of the few online stores in India that made money. During the fiscal year that ended on March 31, it made a profit of Rs 61.96 crore, and that's compared to a loss of Rs 16.34 crore at the same time last year. It made more money in FY21 than it did in the previous year by 38%. 
During the post-pandemic era, Tier II and Tier III cities are the ones that are causing the most growth. People who know the company's metrics say that non-metros have seen a faster rise in demand than metros. This is what Nykaa said in its DRHP. It noted that Tier II and III cities made 64% of revenue in FY21, compared to 59% in FY20. In the middle of the Covid-19 pandemic last year, Nayar told ET that being an omnichannel retailer was a big help to them. "We now have 70 stores across the country in 30 cities." We changed how we run our website to deliver essential products to people who live near us but only from our stores. 
The company has changed as well, going from selling third-party beauty products to making its brands and getting into the fashion business. Fashion now makes up 20% of all sales, and while its brands are growing, they are still tiny. 
IPOs and stocks are the same things: An IPO for the company that owns India's best-known beauty website, Nykaa, went live on October 28. FSN E-Commerce Ventures, the company's parent, wants to raise Rs 5,352 million by selling shares at a price range of Rs 1,085 to Rs 1,125 each. Almost 82 people signed up for the issue. 
On Wednesday, Nykaa had a market value of $1,04,360.85 million at the end of the day. That's a lot of money for a new company to start with, but it's still a lot of money. The Nayar family has a lot more money than that, but they still have less than that. 
In the beginning, I started Nykaa at the age of 50 without any knowledge. Every person should be a Nykaa in their own lives, Nayar said at the start of the day.
Shraddha Sharma- Woman Entreprenuer
A company called YourStory was started by Shradha Sharma and is run by the CEO and Founder of the company. As a child, Shradha used to tell herself stories about how she lived. And he thinks that every storey is unique and that every level is essential. Shradha had degrees from St. Stephen's College in Delhi and MICA in Ahmedabad before she started YourStory.  
She had worked for the Times of India and CNBC TV18. In 2015, she was chosen to be on the list of 500 LinkedIn Influencers from all over the world. In March of that year, the L'Oreal Paris Femina Award for Online Influence was also given to Sharma.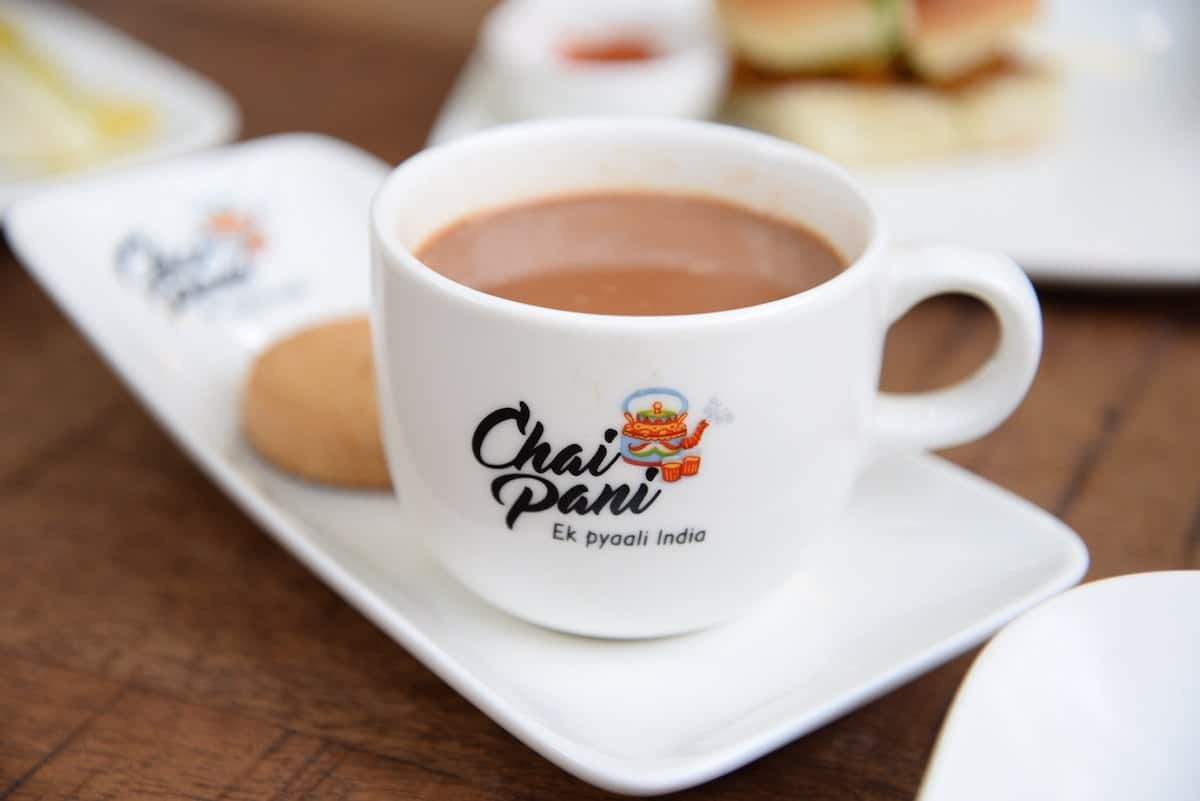 Shruti Chaturvedi- Woman Entreprenuer
What does the world need? Don't ask yourself. Ask yourself what makes you feel alive, and then do that because the world needs people who have come alive. 
As a child, stories and positive conversations made her feel alive. That led her to start Chaaipani, a positive media platform that talks about what's good in the world. They now have more than 1,50,000 subscribers who believe in the power of good. 
She is a psychology graduate from St. Xavier's College in Ahmedabad, India. She also has a diploma in journalism and mass communication from the same college. Before starting her first business, Chaaipani, she worked for some of the best media and digital advertising companies.
She has been honoured with some significant awards, like the Karamveer Global Fellowship and the Build India Award. She has also spoken at TEDx events about how Chaaipani has positively changed people's lives. 
At Chaaipani, Editorial, Business Development, and Marketing are the main things she looks at. Also runs Chaaipani Studios, which helps brands with digital media marketing, PR, and other stuff like that. 
If you want to get in touch with her, you can reach her at [email protected].
Ghazal Alagh- Woman Entreprenuer
Ghazal Alagh is a well-known Indian businesswoman. She is the founder of Mama Earth, a company that sells eco-friendly clothing (Beauty Brand). As of now, she is a judge on a reality show called Shark Tank India. You will learn about Ghazal Alagh's biography, net worth, early life, husband, education, and more through this text. 
Gurgaon is in the Indian state of Haryana. Ghazal Alagh was born in Gurgaon on September 2. She has done her post-graduate work at Punjab University. She married Varun Alagh in 2011, and they have two sons together. Agastya Alagh is the name of the couple's son, and he was born as well. When her husband Varun Alagh started Mama Earth in 2016, she was one of the co-founders with him. Mama Earth is the first Indian beauty brand that doesn't use toxic chemicals or materials in its products. This means that Mama Earth's products are safe for people to use. 
Ghazal Alagh has wanted to be a businesswoman since she was a little girl, and it was good that her parents had agreed with her idea. The beauty brand was born because of her hard work and her husband's support. 
Ghazal Alagh was born in the Indian city of Gurgaon, Haryana. When she went to Punjab University, she got a BCA (Bachelor of Computer Applications). Ghazal Alagh has a net worth of about $10 to $20 million. 
She usually likes to go on trips, sing, write, and read books. 
Ghazal Alagh married Varun Alagh in 2011. Since then, the two have worked together to make the company the best. Founded by them, Mama Earth is the fastest growing beauty brand in India. People trust the company because it sells only organic products, and the company is also making a lot of money. 
Ghazal Alagh shark tank: Currently, Ghazal Alagh is a judge on Shark Tank India, which is on Sony TV from Monday to Friday at 9:00 PM. She is on the show, and ghazal Alagh is one of seven judges. The other six judges of Shark Tank India are Ashneer Grover, Vineeta Singh, Peyush Bansal, Namita Thapar, Anupam Mittal, and Aman Gupta.
Pooja Sareen- Woman Entreprenuer
Pooja Sareen is one of the co-founders of Inc42 Media, which is known as the "Authoritative Voice of the Indian Start-up Ecosystem." With her knowledge of the field, Inc42 has published more than 20,000 stories 35+ reports and is affecting the lives of more than 20 million people in India every month. 
Pooja has been named one of the Top 25 Voices of LinkedIn India for 2018. This is because of her efforts to reach out to people in the Indian start-up ecosystem through her LinkedIn posts, in which she interacts with over 700,000 people every day. She was also given an Indian Women Excellence and Leadership Award at the National Women Leadership Summit 2019. 
Inc42's approach and coverage areas have changed as the start-up world has changed, and Pooja has changed the editorial team to fit the times. Her love of data and the newest trends show up in Inc42's stories, which are written in a way that is based on data.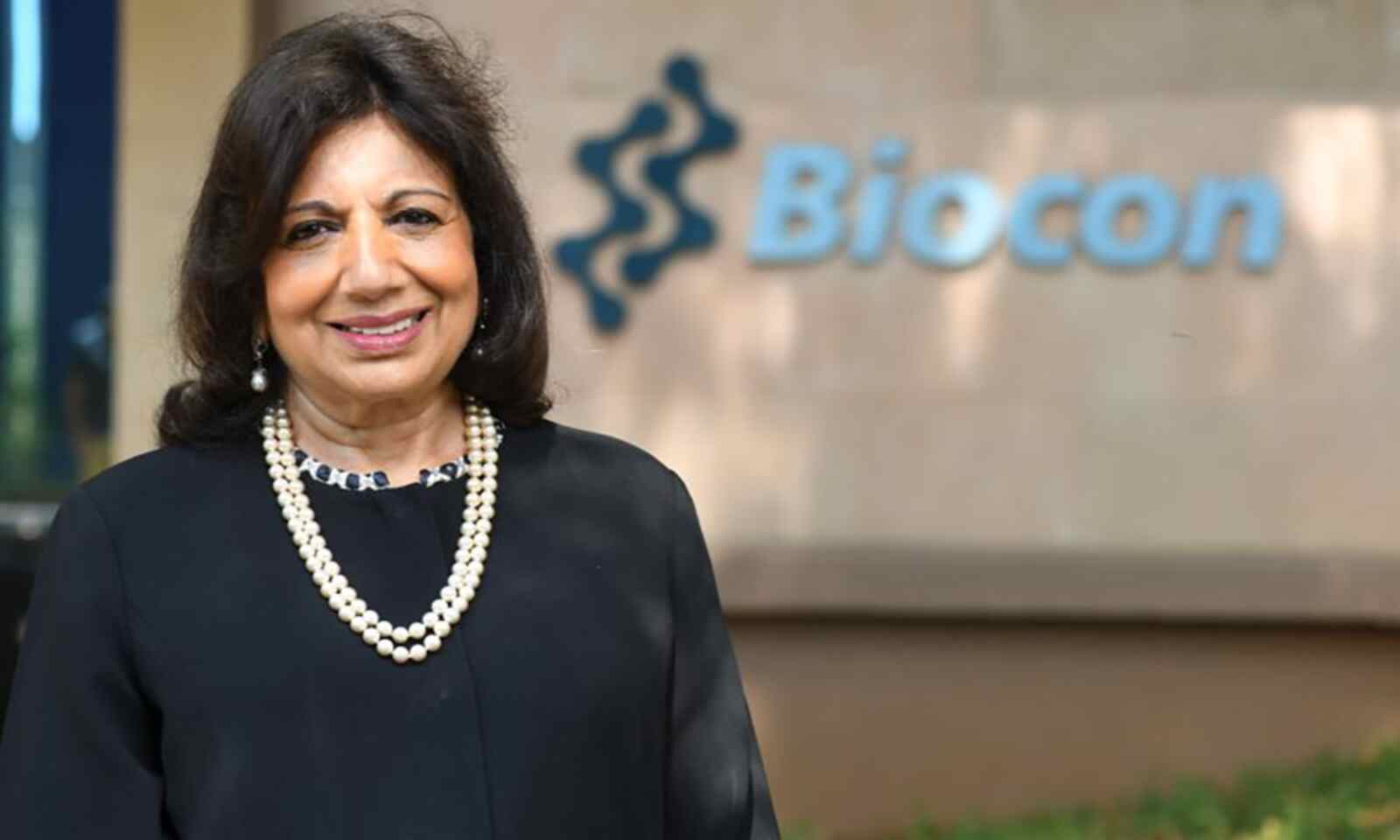 Kiran Mazumdar-Woman Entreprenuer
As a first-generation entrepreneur, Kiran Mazumdar-Shaw started her own company and has been a global business leader in biotechnology for more than 40 years. In 1978, she began her biotech journey from her garage in India. As of today, people all over the world are better off because of that journey. She is an unconventional thinker who has many firsts to her name. Biocon, which she runs, makes medicines available and affordable to many people all over the world. 
There has been a chairwoman on this board since it was started. 
Year of birth: 1953 
Experience in the workplace: A first-generation business owner Born in India, she started Biocon in 1978. She is a non-executive chair of Syngene International, an Infosys board member, a Narayana Hrudayalaya board member, and a United Breweries board member. She is also a member of the National Academy of Engineering (NAE) in the United States. Giving Pledge 
Biotechnology has been around for 45 years or more. 
As of 1989, he was given the Padma Shri and the Padma Bhushan awards (2005) 
The EY World Entrepreneur of the Year (2020) and the EY Entrepreneur of the Year India Award (2019). 
An honorary member of the Order of Australia (2020) 

An honouree of the ICMR's Lifetime Achievement Award for Excellence in Health Care (2019) 

AWSM Award for Excellence winner (2017) 

Knight of the Legion of Honor of the French National Order (2016) 

The winner of the Othmer Gold Medal (2014) 

The winner of the Global Economy Prize for Business (2014) 

CEO Magazine Education named her one of the 16 most powerful women in the world in 2021. 

B.Sc. (Zoology Hons.), Bangalore University 

Honorary doctorates from several high-ranking universities, including Deakin University in Victoria, Australia. 

Heriot-Watt University is in Edinburgh, UK.  

The University of Glasgow is in Scotland, and the University of Abertay is in Dundee, Scotland. Ballarat University is in Australia, and Presidency University is in Kolkata, India, Bennett University, in Greater Noida, India.
Roshni Nadar Malhotra
When Roshni Nadar Malhotra was born in 1980 or 1981, she was the first to run a publicly-traded IT company in India. She is the chairwoman of HCL Technologies and the first woman in India to run a publicly-traded IT company. Only one child of the founder of HCL, Shiv Nadar, is alive. In 2019, she was 54th on Forbes' list of the world's most powerful women. India Rich List 2019 says that Roshni is the richest woman in India. 2020: She is 55th on Forbes' list of the world's most powerful women. As the CEO of HCL Corporation, which owns all of the HCL Group businesses, she is also in charge of them.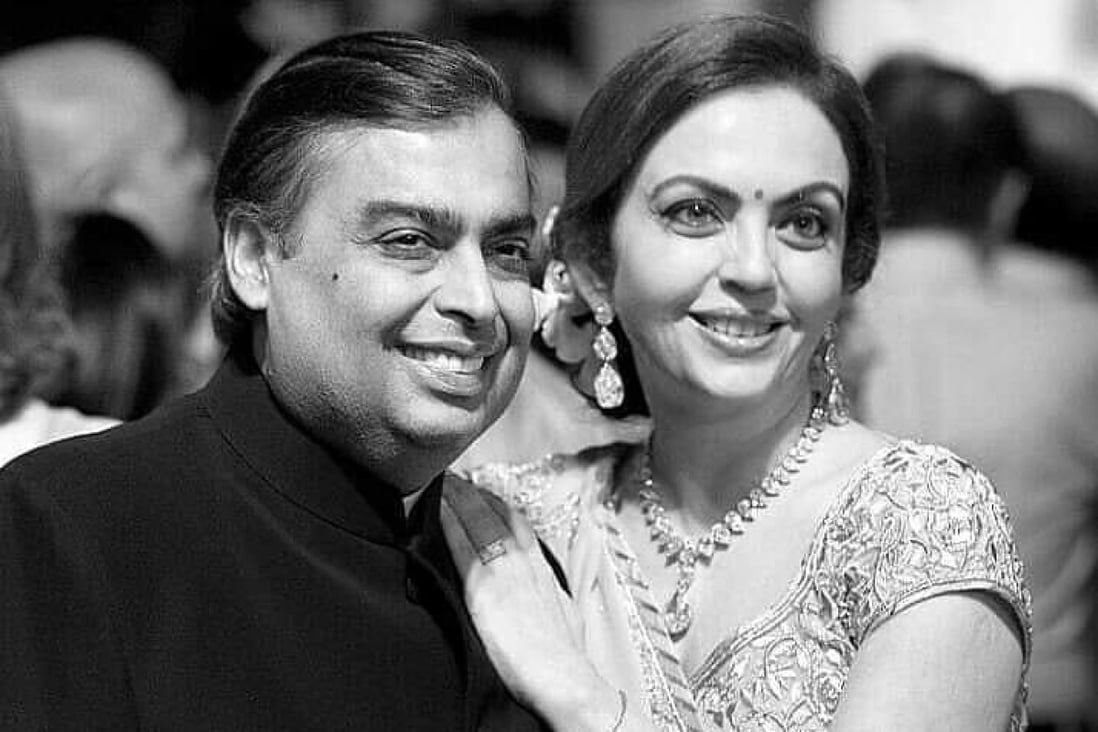 Nita Mukesh Ambani- Woman Entreprenuer
Nita Mukesh Ambani, born on November 1, 1963, is an Indian philanthropist who has given money to help people. Dhirubhai Ambani International School and the Reliance Foundation are named after her. She is also a member of the board of Reliance Industries. She is married to Mukesh Ambani, the chairman and CEO of Reliance Industries. People in the Ambani family have a fortune that is estimated to be over US$102 billion (October 2021). They are some of the wealthiest people on Earth. When she isn't looking at art, she owns a lot of cricket teams in the Indian Premier League. 
It said in 2016 that she was on the list of "the 50 most powerful Indians" and "the most powerful women business leaders in Asia." She was also on both lists. When she joined the International Olympic Committee, she was the first Indian woman to join the group (IOC).
Sushma Swaraj
Sushma Swaraj was a politician and a lawyer for the Supreme Court. She was born on February 14, 1952, and died on August 6, 2019. Swaraj is a well-known member of the Bhartiya Janata Party. In the first government led by Narendra Modi, she was India's Minister of External Affairs from 2014 to 2019. Indira Gandhi was the first woman to secure the job. She was the second. When she was elected to Parliament, she was chosen seven times.
When she got elected to the Legislative Assembly, she was selected three times. The Indian state of Haryana made her a cabinet minister when she was 25 years old in 1977. She was the state's youngest cabinet minister. She also served as the 5th Chief Minister of Delhi for a short time in 1998. She was the first female Chief Minister of Delhi at the same time. 
This happened again in the 2014 Indian general election. Swaraj won the Vidisha seat in Madhya Pradesh for a second term. She kept her heart by more than 400,000 votes. On May 26, 2014, she became the Minister of External Affairs in the Union Cabinet, and she was in charge of that job. WSJ said that Swaraj was the best-loved politician in India. After having a kidney transplant, she had to "protect herself from dust and infection," so she didn't join the second Modi government in 2019 because she didn't want to get sick. 
Doctors at AIIMS New Delhi say that Swaraj died of a heart attack on August 6, 2019. She was given the Padma Vibhushan, India's second-highest civilian award, in 2020 in the field of Public Affairs, even though she died before then.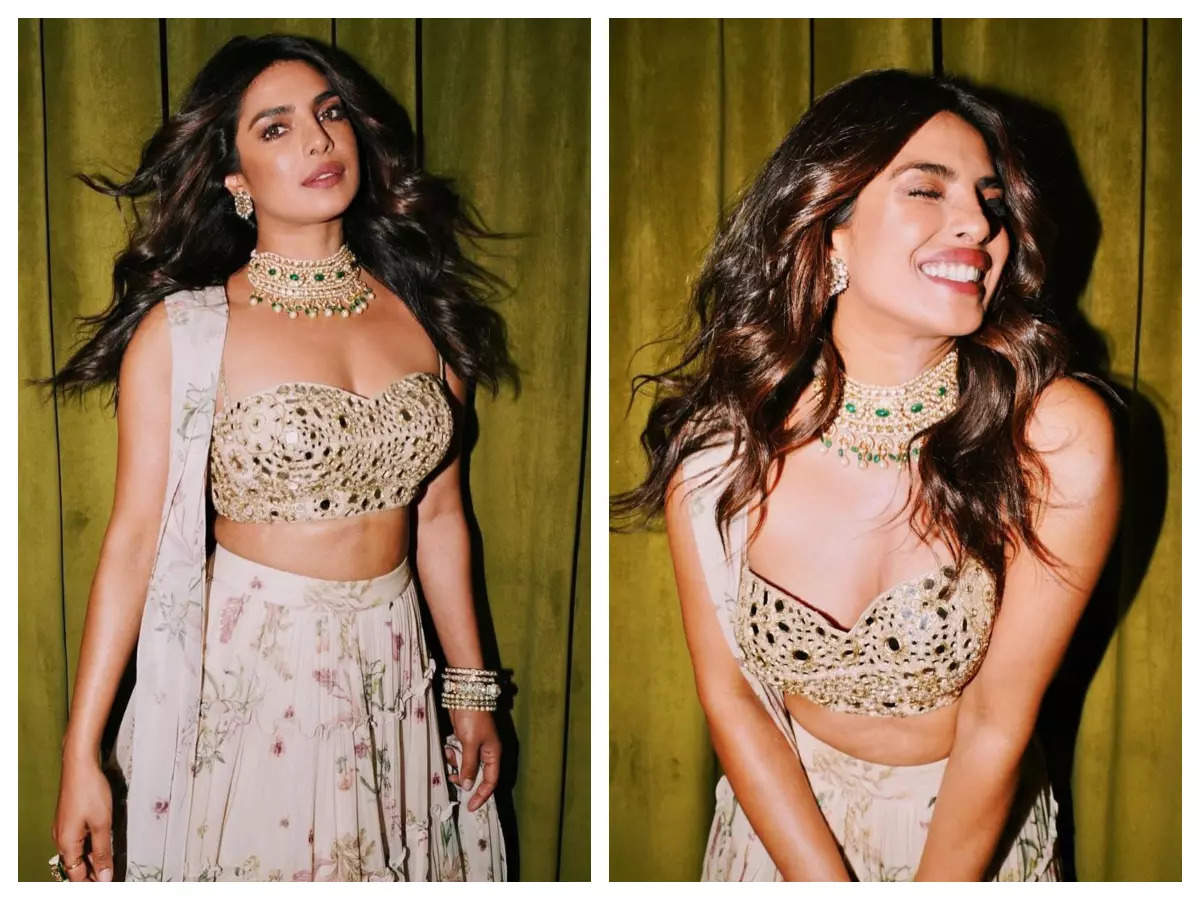 Priyanka Chopra
Indian actress, model, and singer: Priyanka Chopra Jonas was born on July 18, 1982. She is also a model and a singer. It was Chopra who won the Miss World 2000 pageant. She is one of India's best-paid actresses, and she makes a lot of money. She has won many awards, including two National Film Awards and five Filmfare Awards. In 2016, the Government of India gave her the Padma Shri. Time named her one of the 100 most influential people globally, and Forbes named her one of the world's 100 most powerful women in the next two years. 
Even though Chopra wanted to be an aeronautical engineer, she took the chance to join the Indian film industry because of her pageant victories. She starred in the Tamil film Thamizhan (2002) when she was a child. She then made her Bollywood debut in The Hero: The Love Story of a Spy and a Spy's Girl (2003). She played the lead in the box office hits Andaaz (2003) and Mujhse Shaadi Karogi (2004), and she was praised for her breakout role in the thriller Aitraaz in 2004. As a star, Chopra had a significant role in the two highest-grossing movies of 2006, Krrish and Don. She reprised her role in the sequels. 
After a temporary setback, Chopra became famous in 2008 when she played a troubled model in the drama Fashion and a glamorous journalist in Dostana. She won the National Film Award for Best Actress for both roles. When he played a wide range of roles in movies like Kaminey (2009) and 7 Khoon Maaf (2011), Chopra became more well-known (2015). She played Alex Parrish on the ABC thriller series Quantico during that time. When she returned to Indian movies, she starred in The Sky Is Pink (2019). The White Tiger (2021) and The Matrix Resurrections are two of the Hollywood films that Chopra has also starred in (2021).
Deepika Padukone
She was born on January 5, 1986, and she is an Indian actress who primarily works in Hindi films. One of the highest-paid actresses in India, she has won three Filmfare Awards. She is on the list of the most famous people in the country, and Time named her one of the 100 most influential people in the world in 2018. 
Her father, badminton player Prakash Padukone, was born in Copenhagen and grew up in Bangalore. Padukone was born and raised in Copenhagen and Bangalore. Then, when she was a teenager, she played badminton at a national level. She left the sport to become a fashion model. Soon, she started getting offers for movie roles. In 2006, she starred in the Kannada film Aishwarya as the main character, and it was a big hit. Padukone then played a double role with Shah Rukh Khan in her first Bollywood movie, Om Shanti Om (2007), which won her the best female debut award. Padukone was praised for her role in the 2009 movie Love Aaj Kal, but there was a short setback. 
In 2012, Cocktail was a big moment in her career. She went on to have significant roles in Yeh Jawaani Hai Deewani and Chennai Express in 2013, Sanjay Leela Bhansali's period dramas Bajirao Mastani (2015) and Padmaavat (2018), and the Hollywood action film XXX: The Return of Xander Cage in 2018. (2017). She also won two Filmfare Awards for Best Actress for her roles in Goliyon Ki Raasleela Ram-Leela (2013) and Piku (2015), where she played a character based on Juliet. She started her own company, Ka Productions, in 2018. She made and starred in two movies that didn't do well at the box office: Chhapaak in 2020 and 83 in 2021. 
A group called the Live Love Laugh Foundation is run by Padukone. It tries to raise awareness about mental health in India. She is very outspoken about issues like feminism and depression. She also does stage shows, writes columns for a newspaper, has her clothing line for women, and is a well-known celebrity endorser for brands and products. Padukone is married to Ranveer Singh, a co-star on many of her movies.