Trends
North Korea launches three missiles into the sea, including suspected ICBM
North Korea launches three missiles into the sea, including suspected ICBM
South Korea said North Korea test-fired a suspected intercontinental ballistic missile and two shorter-range weapons into the sea on Wednesday, just hours after President Joe Biden returned from a trip to Asia, reaffirming the U.S. commitment to defend its allies against the North's nuclear attack threat.
North Korea is planning to make new missiles at large scale
If confirmed, it would be North Korea's first launch of an intercontinental ballistic missile (ICBM) in about two months, as nuclear talks with the U.S. have stalled. North Korea said in March that it had tested-launched its longest-range rocket, breaking its ban on long-distance launches for 2018. This was part of its work to make nuclear-armed missiles that could reach the United States.
North Korea said that the first COVID-19 outbreak in its own country was getting better, which many people didn't believe.
The South Korean government said North Korea fired an ICBM and two short-range ballistic missiles after the National Security Council held an emergency meeting.
The South Korean government said, "North Korea's continued provocations can only lead to stronger and faster South Korea and the U.S. together can only be a deterrent make it harder for North Korea to get along with the rest of the world." "(Our) government is always ready to respond strongly and effectively to any provocation from North Korea."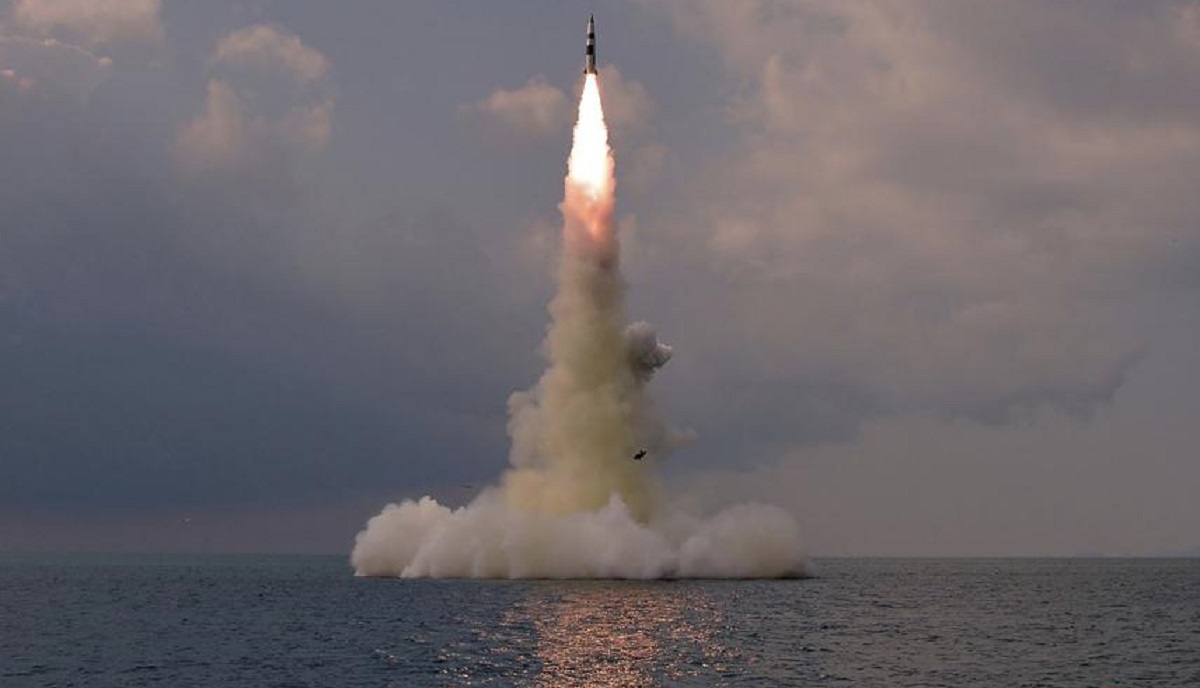 The military of South Korea said that the suspected ICBM reached a height of 335 miles and travelled 223 miles east after being fired from the North's capital region. The Joint Chiefs of Staff said that the North seems to have lost control of the second missile 12 miles into its flight, while the third missile flew 472 miles and reached a height of 37 miles at its highest point
In response, the U.S. and South Korean militaries fired two surface-to-surface missiles, according to a JCS statement, to show that the allies were able to strike. It said that the partners knew about North Korea's plans for the launches before they happened. It said that on Tuesday, South Korea's air force did an "elephant walk" in which 30 fully armed F-15K fighter jets flew in a line along a runway.
The U.S. Indo-Pacific Command said earlier that the missile launches show "the destabilizing effects of (North Korea's) illegal weapons program," even though they don't pose an immediate threat to U.S. territory or allies. A command statement said that the U.S. would "absolutely" continue to defend South Korea and Japan.
According to the White House, Biden has been told about the North Korean missile launches, and he will continue to be said as new information comes in.
Nobuo Kishi, Japan's Defense Minister, said that the launches were "an act of provocation and were not allowed." He said that North Korea was making progress on its weapons program while "ignoring the people's suffering" because of the spread of the coronavirus in the country.
This was the 17th time North Korea has fired a missile this year. Experts say the launches show that North Korea is still determined to modernize its weapons despite the COVID-19 outbreak and put more pressure on its rivals to get sanctions lifted and other concessions while nuclear diplomacy is on hold.
Officials from the United States, South Korea, and Japan said North Korea could soon do its first nuclear test in almost five years.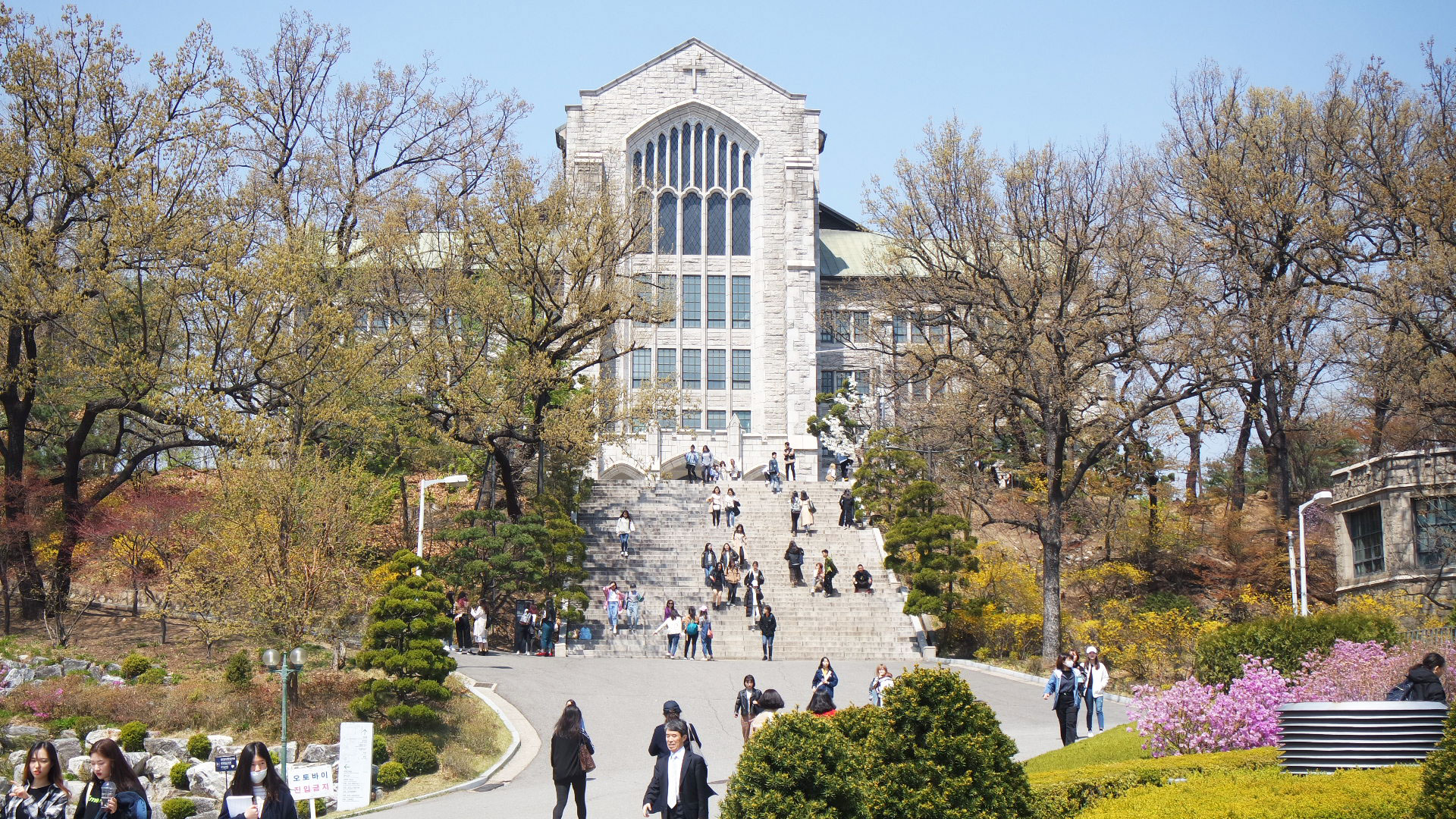 A professor at Ewha University in Seoul named: Leif-Eric Easley said, "If omicron is raging in the country, it is not the best time for Kim to take credit for a nuclear test in his own country." "So, at least for state propaganda, declaring victory over COVID will likely come first. But North Korea will likely do its seventh nuclear test before starting to talk again."
This year, North Korea has done an unusually high number of weapons tests. In March, it launched an ICBM, which was the first time it had done so since 2017. North Korea said that the launch was a show of the Hwasong-17, its most giant missile. South Korea's military, on the other hand, said that the North may have used a smaller ICBM. Experts say that no matter what it was, the missile flew farther and higher than any other weapon in the North has ever tested and could have reached the whole U.S. mainland.
After their meeting on Saturday in Seoul, Biden and Yoon said they would think about doing more military drills to stop North Korea from making nuclear threats.
Biden said, "We are ready for anything North Korea does," responding to questions about what might happen if North Korea did something to make trouble during his trip. When asked if he had a message for Kim Jong Un, the leader of the North, Biden gave a short answer: "Hello. Period."
Later, Biden met with Japanese Prime Minister Fumio Kishida in Tokyo. They agreed to work together to deal with security issues, such as North Korea's nuclear and ballistic programs and China's "increasingly coercive" behaviour in the region.
Before Wednesday, North Korea's last missile test was on May 12, just a few hours after the country admitted a COVID-19 outbreak and stopped saying that it hadn't had a coronavirus for more than two years, which was a claim that many people didn't believe.
In the last few days, the country has said that there has been "a good sign" in its fight against viruses. Since admitting the outbreak, North Korea has found about 3 million fever cases they haven't been able to figure out. However, they say that only a small number of these cases were caused by COVID-19.
Wednesday was the second day in a row that state media said no new death from the fever. COVID-19 has only been linked to 68 deaths, a deficient number. Experts don't believe the numbers because North Korea doesn't have much money for health care and maybe underreporting deaths to protect Kim's political position.
So far, North Korea has not taken advantage of offers from South Korea and the U.S. to send vaccines, medicines, and other items to help. As a result, most of North Korea's 26 million people are still not vaccinated. The country's public health care system, which used to be free and socialist, has been in a mess for decades.
"At a time when the people of North Korea are suffering from the spread of COVID-19, it is miserable that North Korea is using its important resources to make nuclear weapons and missiles instead of taking steps to fight the virus and improve people's lives," said Park Jin, the South Korean foreign minister.
edited and proofread by nikita sharma