Trends
Pernod Ricard, The World's Second-Largest Wine And Spirits Seller, Comes Under The Indian Govt's Scanner Once Again; Even As India Is A "Must Win" Market In 2023
The French liquor giant has been accused of violating the Delhi city rules by financially supporting retailers who, in exchange, stocked more of the company's brands and thus boosted its market share.
The Maker Of Chivas, 100 Pipers…Pernod Ricard is facing many regulatory and legal challenges in India; this particular case goes back to 2021 when the Delhi government decided to end its monopoly of the retail liquor market and open it up to retailers.
The allegations and the ongoing probe by ED in its court documents filed last year alleging that Pernod India provided corporate guarantees to its banker HSBC to the tune of 2 billion rupees ($25 million) in 2021.
It then asked it to facilitate loans to retailers, who in turn used the funds to bid for liquor stock licences in New Delhi. 
Thus the Indian subsidiary of Pernod Ricard is said to have financially supported retailers to set up outlets in exchange for stocking more of Pernod Ricard's brands, thus boosting its market share.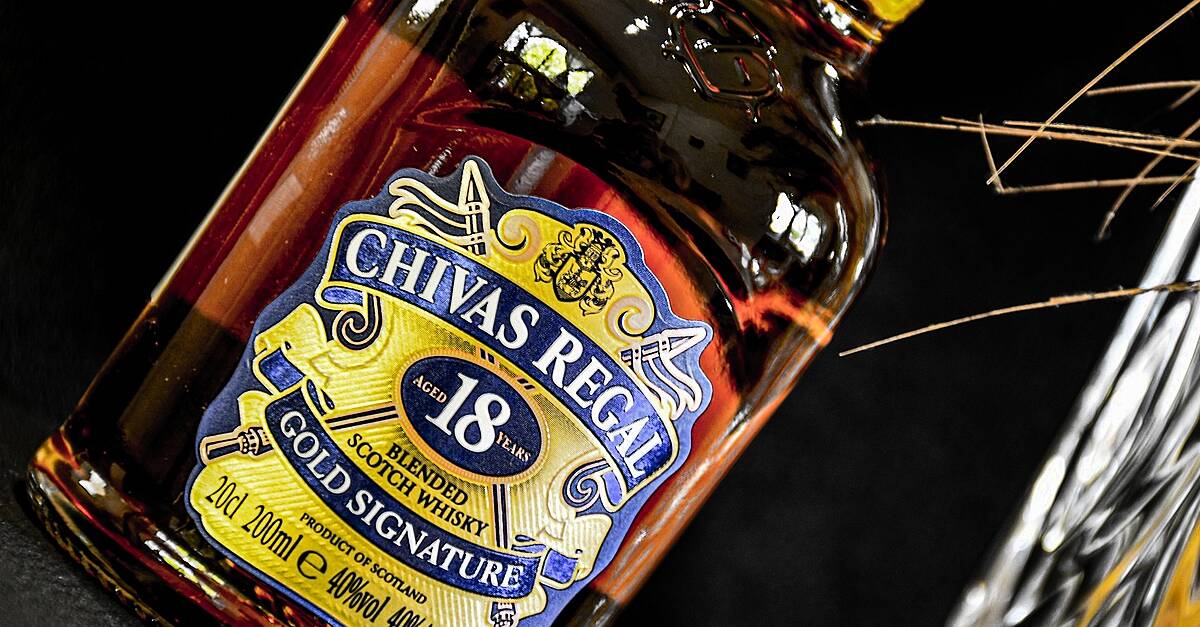 Meanwhile, the French giant "strongly denies the allegations" put forward by Indian government officials in court documents that it broke the rules governing relationships with retailers in Delhi. 
Pernod Ricard's Paris HQ refused to comment as the allegations were based on "sealed and confidential" court documents but are fully cooperating with the Indian authorities over the matter. 
Under the Delhi government's policy, it prohibited manufacturers from participating in retail sales directly or indirectly; however, Pernod Ricard's India business is alleged to have broken this rule. 
Sent To Jail
In November, an executive at Pernod Ricard's Indian business unit Benoy Babu, head for international brands, was arrested and sent to custody and remains in jail over the case. 
He has been facing allegations of money laundering and violating Delhi's liquor policy rules. 
Delaying $244 Million Tax Probe
The tussle comes when Pernod Ricard is also facing business and regulatory stress in India.
India remains one of its key growth markets, accounting for a 17% share. 
The company reportedly had previously told the Modi government that long-running disputes over the valuation of liquor imports had "inhibited fresh investments" in India.
Meanwhile, on October 3, the Indian customs authority asked the Mumbai court to quash a bid by Pernod Ricard to halt proceedings related to a $244 million tax demand.
It accused the French spirit giant of being a "habitual litigant" and conspiring to 'defraud' the government and did so to evade full payment of import taxes.
Pernod Ricard
French company Pernod Ricard is the world's second-largest wine and spirits seller. It produces several popular alcoholic brands, such as Chivas Regal, Jameson, The Glenlivet, Monkey 47, Ballantine's, 100 Pipers, etc., that come under the luxury alcohol category.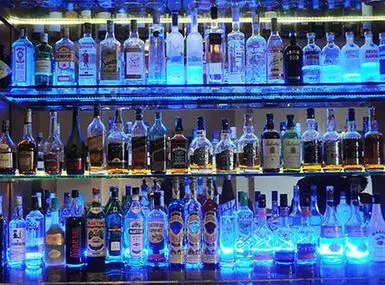 India An Important Market In 2023
The fact is that the Indian market is becoming increasingly important for global spirits producers.
India's population of 1.4 billion means one in six people live in India, making it a must in the battle for market share and profitability between the global spirits producers.
The French company's chairman and chief executive, Alexandre Ricard, said India is a "must win" market, where it has a 17% share of total sales. 
However, as compared with other southeast Asian countries, India's per capita consumption of alcohol is much less at 4.7 litres per annum compared with Thailand's 8.7 and 10.9 in South Korea.
However, the drinking market is on the rise, primarily driven by an increase in citizens' legal drinking age (Delhi lowered the age barrier from 25 to 21 two years ago).
Also, the rise in alcohol consumption is driven by the middle class, with rising disposable income levels and a significant population drift towards cities where drinking has become more popular.
According to statistics, India's spirits market is to be valued at almost US$36 billion this year and, in the next three years, will grow by 8% annually.
Pernod Ricard's sales in India raised by 26% in its last full financial year to June 2022; hence in competition with China, it is the single largest market after the United States.
Free Trade Deal
Pernod Ricard, the biggest seller of foreign-made spirits, is set to further premiums its range and is also looking for an early free trade agreement between India and the UK.
Hence, under the projected terms the 150% tariff India's 150% tariff imposition on spirits imports could be much reduced or even abolished.
The Scotch Whisky Association hopes the free trade deal would increase exports to India by roughly US$1 billion in five years.
Pernod Ricard's Chivas Bros subsidiary is the second largest Scotch whisky producer after Diageo and would reap a considerable benefit.
Hence, all of Pernod Ricard's competitors are upping their efforts to cash in on the expected boom in India.
Diageo
Diageo, as the world's leading premium beverage alcohol producer, is also looking at a bigger slice of the Indian drinks market.
Its sales of premium offerings (where Pernod Ricard claims a 45% market share) surged 23.6% in the year to March 2022, accounting for 72% of total sales in India worth US$1.2 billion.
Hina Nagarajan, managing director and chief executive of Diageo India, in a recent interview, said: "Post Covid, we see premium segments growing much faster than the value segments in the market.
"This is reflective of both the inflationary pressures [that] consumers at the lower end are facing and the trend of wanting to drink better, not more, at the higher-price segment level."
Analysts, however, agree that profit margins in commodity spirits are wafer-thin. Diageo last year sold 32 local brands to Inbrew to concentrate further on its premium portfolio in India.
Conclusion: India is a significant market for all world's leading premium beverage alcohol producers, and it would make sense then to settle with the government's present policies or lose out on the highly lucrative market.