Trends
What Is The Truth? Multiple-Side Effects Of Covid -19 Vaccines Or Just Misinformed?
In the latest development, the Union health ministry has, in its statement, refuted all claims by media reports on the multiple side effects of Covid -19 jabs. This is after news broke out that the govt's two top watchdogs has admitted to numerous side effects of Covid-19 vaccines.
There is much that needs to be revealed when it comes to Covid -19 vaccines that were given to over a billion Indians in the past more than two years.
There was much distress amongst the citizens when apparently the government's two top watchdogs admitted to 'multiple side-effects' of Covid-19 vaccines.
Now that the Covid -19 pandemic has lost much of its grip in India comes the worrying over the multiple side effects that the vaccine may be said to cause after the maddening rush to get the vaccines at the peak of the pandemic. 
However, the Union health ministry has refuted all such claims made in the media of late.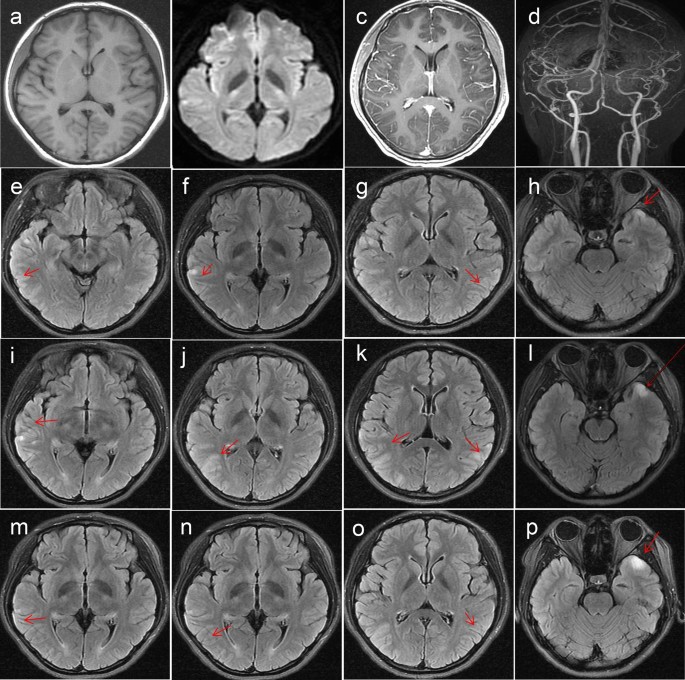 The Story So Far!
In what could only be said as a worrying development if indeed true, in an RTI by Prafful Sarda, a Pune-based businessman, it was apparently admitted to by ICMR, the Indian Council of Medical Research and Central Drugs Standard Control Organisation (CDSCO) that the Covid -19 vaccines may induce multiple side effects on those administered. 
Now India has permitted the following companies and their respective vaccines into the market. 
AstraZeneca and Serum Institute of India, Pune's – 'Covishield' 

SII's own 'Covovax'; 

Bharat Biotech Ltd's 'Covaxin', 

Dr Reddy's Lab imported 'Sputnik V', 

Biological E. Ltd's 'CorBEvax', and later,

Cadila Healthcare Ltd, 

Ahmedabad's 'ZyCov-D' is only for teenagers (12-17 age).
What Did The RTI Reveal?
Sarda's query on the side effects of all these vaccines, the ICMR'S PIO, Dr Leyanna Susan George and Sushanta Sarkar, CDSCO's PIO, listed several ramifications arising from all these vaccines comprising their FAQs.
The fact that many of us have forgotten now that the pandemic is essentially over is that many of these vaccines have not gone to all the mandated testing phases other than the first or second phase tests.  
Hence, the side effects of these vaccines may have largely been ignored, given the circumstance and the hurry under which they were administered to the population. 
Looking at the revelations of each of the vaccines – 
1. Covishield: has emerged as the most concerning since the side effects are said to be the most. 
Injection site tenderness or pain, 
Multiple red spots or bruises beyond the injected site, 
Persistent vomiting without reason, 
Severe or persistent abdominal pains or headaches with or without vomiting, 
Shortness of breath, chest pains, pain in limbs or swelling on pressing of calf/arms, 
Weakness/paralysis of limbs of any particular side or parts of the body, including cranial nerves, 
Unprecedented seizures, 
Pain in eyes, blurred vision or diplopia, 
Change in mental status, encephalopathy or depressed level of consciousness.
2. Covovax side-effects are 
Injection site pain/tenderness/induration, 
Fatigue, malaise, headaches, 
Fever, soreness of muscles, joint pains, 
Nausea or vomiting, chills, body ache or extreme pain in limbs, 
Asthenia (weakness or lack of energy), 
Injection site pruritus (itching, rash, red skin, hives), 
Enlarged lymph nodes, back pains, and rarely dizziness or drowsiness.
3. Covaxin displays mild symptoms AEFIs like
Injection site pain/swelling, headaches, fatigue, fever, body aches, abdominal pain, nausea, vomiting, dizziness, giddiness, tremors, sweating, cold and cough.
4. Sputnik V manifests with 
Chills, fever, arthralgia, myalgia, asthenia, headaches, general discomfort, Injection site pain/swelling/hyperemia, 
Nausea, dyspepsia, loss of appetite, or occasional enlarged regional lymph nodes.
5. CorBEvax shows effects like
Fever/pyrexia, headaches, fatigue, body pains, 
Myalgia, nausea, or arthralgia, urticaria, chills, lethargy, besides 
Injection site pain/erythema, swelling, rash, pruritis, or irritation.
What Is The Potential Problem?
Herein is the complication – as more and more people got infected, the greater the need of the hour to come out with a solution.
The government was caught in a corner to come up with a viable solution, and that too fast.
Hence it went into a tizzy ordering all pharma companies in India to come out with vaccines to control the panic that was potentially becoming one of the biggest challenges recently faced by any government in power globally.
Thus, came a slew of vaccines announced by major pharma companies in India, most without even finishing the necessary trials to gauge how safe the vaccines were in reality.
What complicated the situation more was that most of the population was barred from travelling in buses, trains, flights, inter-state movements etc. and with the government announcing that the vaccines were voluntary yet at the same time deeming them as mandatory meant that the majority of the population were given no choice but to get vaccinated.
Also, needless to say, the country's citizens were in panic mode and hence made a beeline to get vaccines and subsequent doses without knowing what the result of the next trial would throw at a later stage.
The Reality
There have been many cases in India and other parts of the world where vaccine-related deaths have been reported. 
Hence, RTI filed by Sarda is asking for the Indian government to release data pertaining to the side effects of these vaccines.
Also, if the government has taken any steps towards publicly made known through media, hospitals, and vaccination centres.
And if the health ministry initiated any public safety campaigns for the unsuspecting masses now that vaccine-related deaths are being reported in India as well as globally.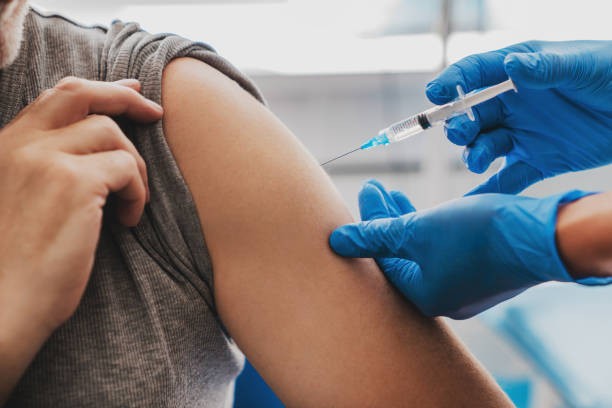 World Impact
Another worrying fact is that India, as a good samaritan, has donated crores of free vaccines to many poor nations worldwide. Hence, India is also responsible for disclosing all the potential complications of the jabs brought to the notice of the people in those countries.
Union Health Ministries Response
All world agencies have set the benchmark that only those vaccine candidates with an efficacy of at least 50-60 per cent will be considered. The majority of the vaccines have shown 70-90 per cent efficacy, as observed within the short period of two or three months. 
Over 100 crore people have received at least a single dose of the Covid-19 vaccine, and the proportion of side effects is deficient," according to the assurance of the Union health ministry. 
After the primarily free initial mass vaccinations, from August 2022, the government has approved conditional market sales of Covishield and Covaxin. However, Sputnik V and CorBEvax — remain specifically for "restricted emergency use", as per the RTI.
The Centre has denied media reports that the Indian Council of Medical Research (ICMR) and Central Drugs Standard Control Organisation (CDSCO ) had acknowledged to multiple side effects of Covid-19 vaccines.
Citing a response to an RTI query, a media report had claimed that the CDSCO, the country's nodal drug-regulation agency, and ICMR have acknowledged "multiple side-effects of Covid-19 vaccines" as well as "a plethora of ramifications arising out of all the Covid vaccines".
It is clarified that the news report is ill-informed and provides erroneous information," said the Union health ministry.
It added that in response to the RTI query, ICMR had simply provided a list of the benefits and drawbacks of Covid vaccines through reputed websites of the World Health Organization (WHO), Center for Disease Control (CDC) and the health ministry, where compiled global evidence on various Covid-19 vaccines are available.
"It may be noted that ICMR has not commented on any of the documents, links of which have been shared as part of the RTI response," it said.
It further reiterated that only a tiny percentage of patients who take the Covid-19 vaccine might develop severe adverse events depending on certain predisposing circumstances.
As is the case with all other vaccines, those who get vaccinated with different Covid-19 vaccines may experience mild symptoms like injection site tenderness, pain, headache, fatigue, myalgia, malaise, pyrexia, chills, arthralgia etc. Rarely, few individuals may experience severe adverse events depending upon certain predisposing conditions," clarified the government.
According to the health ministry, the benefits of vaccines vastly outweigh any adverse effects. It noted that international research studies have demonstrated that vaccination against Covid has helped reduce disease severity by preventing hospitalisations and deaths caused by the virus.
The National Technical Advisory Group on Immunization (NTAGI) in India has frequently assessed the advantages and risks of the Covid vaccines used in India and has supported the conclusions above, the government asserted.