Trends
Responsible leadership is the key to achieving economic growth and a sustainable future
Responsible leadership is the key to achieving economic growth and a sustainable future
One of our largest and most difficult concerns is emerging as climate change. On a never-before-seen scale, it is hurting everyone's health as well as that of all organizations, including corporations.
In a Deloitte survey, it was shown that 70% of all economic sectors are directly impacted by extreme weather events including hurricanes, floods, and fires. And in his well-known annual letter from the previous year, Blackrock CEO Larry Fink ominously declared that "climate risk equals investment risk." The good news, though, is this. Business leaders are reevaluating the effects their operations have on all stakeholders, including the environment, in light of the danger to a sustainable future for the planet.
They are posing some challenging queries and rendering some challenging decisions. "Does my company damage its stakeholders?" If so, can I rethink it by putting money into things that will make the world a better and healthier place? Is it feasible to achieve both sustainability and profits?
Climate Change Can Be Mitigated Through Responsive Leadership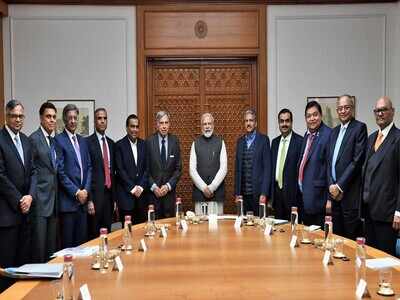 By lowering emissions and investing in environmentally friendly, sustainable processes and technology, business leaders have the greatest potential to benefit the world and its inhabitants of all the climate stakeholders. It takes a lifetime to develop responsible leadership. You must be enthusiastic about enacting good change, and you must work day by day to transform your company into one that is conscientious and responsible.
According to an Accenture study, responsible leadership has five key components:
Stakeholder Inclusion: Businesses should work with, not against, their stakeholders. Stakeholders are anybody and everything that is influenced by a firm, and executives must take their well-being into account while making choices.

Leaders don't hold back when it comes to displaying compassion, humility, or transparency.

Mission and Purpose: To enable and improve the welfare of the world and its inhabitants, leaders must foster a vision.

Technology and innovation: They must leverage developing technology creatively and responsibly to provide value for stakeholders.

Intelligence and insight: Leaders need to work in progress and are passionate about lifelong learning and sharing of information.
According to an economic study, businesses with a high degree of innovation, sustainability, and stakeholder trust outperform their contemporaries in the sector, generating operational profits that are 3.1% higher and larger returns to shareholders.
Leaders must also volunteer
Equally crucial is giving back to the neighbourhood by assisting in the reduction of social and economic injustices. Business leaders can take ownership of social issues, devote time and resources to them over the long term, and ultimately find solutions because of their strength, vision, and enthusiasm. If every business or leader takes on a social issue now, there won't be as many issues in the world in 10 to 20 years.
How are they going to manage this? by providing chances for all of its stakeholders to live sustainably? As an example, consider reforestation. Everyone is aware that the globe is losing huge tracts of wood every year due to shifting land uses. Worldwide, 420 million hectares of forest have been lost to other land uses in the last 30 years. We are hastening climate change and obliterating the means of subsistence for populations who depend on forests by clearing them.
Responsible leaders may successfully solve this socio-environmental challenge by using their problem-solving abilities. For instance, by establishing a goal for plantation initiatives, such as planting 50 lakh trees in the next five years instead of 1 billion, leaders may hold themselves more accountable and guarantee successful outcomes. They might implement a methodical strategy while planting trees.
As an illustration, plant a variety of natural plants rather than a single one. This raises the forest's general quality and increases its ability to store carbon. To oversee the plantation drives, they can recruit scientific personnel such as agricultural experts and biotechnologists.
Moving forward
While ethical leadership guarantees consideration for the welfare of all stakeholders, including customers, consumers, workers, potential employees, and the environment, leaders may inspire people's confidence and faith in their enterprises by leading sustainable lives.
Indulging in locally grown food, purchasing eco-friendly housing, reducing the use of plastic, and other sustainable eating practices are a few examples. supporting the neighbourhood and encouraging others to follow suit. being an ethical and responsible traveller by using local services, dining at local restaurants, learning about the local flora and fauna, and avoiding flying as much as possible.
The future of business is in creating organizations that can give back and have a beneficial influence on the world. With the completion of 75 years of independence and 30 years of economic liberalization, India has recently achieved a historic milestone. Let's now work to make the next 75 years about exemplary leadership that will ignite fresh tidal waves of monetary and economic expansion while boosting the welfare of people and the environment.