Let's take a look at the most popular social apps available on the Google Play Store in India in 2021.
1. Reddit
2. Facebook Lite
3. Telegram
4. Instagram Lite
5. Tumblr – Culture, Art, Chaos
6. Clubhouse: The Social Audio App
7. YourQuote—Write, Publish Books & Earn from Writing
8. Plato – Games & Group Chats
9. Houseparty
1. Reddit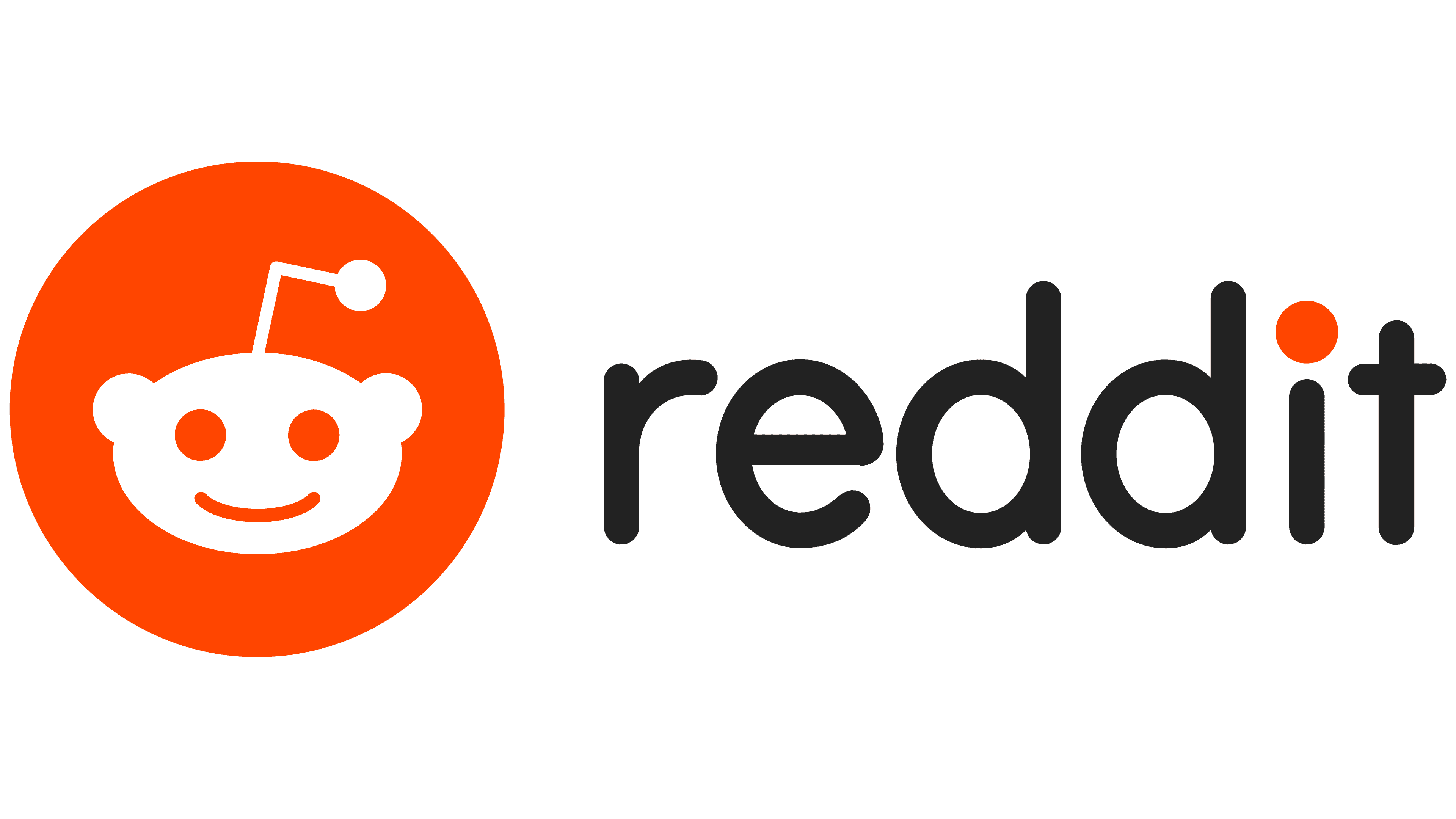 Reddit is the place where people come together to have the most authentic and interesting conversations on the internet—Where gaming communities, nostalgic internet forums, bloggers, meme-makers, and fandoms mingle alongside video streamers, support groups, news junkies, armchair experts, seasoned professionals, and artists and creators of all types. With over 100,000 communities about every topic you could think of (and a few you'd probably never think of if it wasn't for the creativity of strangers on the internet), Reddit is the place where you can dive into anything and connect with people on any topic.
A few things you'll find on Reddit…
■ Thousands of communities
Whether you're into breaking news, sports, TV fan theories, or a never-ending stream of the internet's cutest animals, there's a community on Reddit for you.
■ Laughs, lols, and plenty of ridiculousness
Lose track of vast amounts of time as you find memes, bananas for scale, bread stapled to trees, cat videos, and more of the absurd and oddly absorbing.
■ Discussions that will draw you in
The real action is always in the comments. Reddit's discussion threads are where community members jump in to provide commentary, humor, and insight.
■ Answers to questions you're too afraid to ask in public
Recipes, street fashion, career help, fitness plans, and more—find ideas and inspiration for whatever you want to do.
■ Live video streams, chats, and talks
Want to know what people are doing right now? Streaming videos, live chats, and live audio conversations give you a variety of ways to connect with people in the moment.
■ Crowd-sourced points of view on just about everything
Product reviewers, music critics, sports fans, or doge enthusiasts—find people that obsess and care about whatever it is you're interested in.
■ Anonymous profiles so you can do you
On Reddit, you (not your job, number of friends, or social status) define who you are.
■ Lots and lots of cats
2. Facebook Lite
Keeping up with friends is faster and easier than ever with the Facebook Lite app! Use Facebook Lite as a friends app to connect and keep up with your social network. The Facebook Lite app is small, allowing you to save space on your phone and use Facebook in 2G conditions. Many of the classic features of Facebook are available on the app, such as sharing to a Timeline, liking photos, searching for people, and editing your profile and groups. Specific features include:
• Find friends and family
• Post status updates & use Facebook emoji to help relay what's going on in your world
• Share photos and your favorite memes
• Get notified when friends like and comment on your posts
• Find local social events, RSVP, and make plans to meet up with friends
• Interact with your friends by adding your own comments or reactions to their Facebook posts
• Save photos by adding them to photo albums
• Follow people to get their latest news
• Look up local businesses to see reviews, operation hours, and pictures
• Buy and sell locally on Facebook Marketplace
3. Telegram
Pure instant messaging — simple, fast, secure, and synced across all your devices. One of the world's top 10 most downloaded apps with over 500 million active users.
FAST: Telegram is the fastest messaging app on the market, connecting people via a unique, distributed network of data centers around the globe.
SYNCED: You can access your messages from all your phones, tablets and computers at once. Telegram apps are standalone, so you don't need to keep your phone connected. Start typing on one device and finish the message from another. Never lose your data again.
UNLIMITED: You can send media and files, without any limits on their type and size. Your entire chat history will require no disk space on your device, and will be securely stored in the Telegram cloud for as long as you need it.
SECURE: They made it their mission to provide the best security combined with ease of use. Everything on Telegram, including chats, groups, media, etc. is encrypted using a combination of 256-bit symmetric AES encryption, 2048-bit RSA encryption, and Diffie–Hellman secure key exchange.
100% FREE & OPEN: Telegram has a fully documented and free API for developers, open source apps and verifiable builds to prove the app you download is built from the exact same source code that is published.
POWERFUL: You can create group chats with up to 200,000 members, share large videos, documents of any type (.DOCX, .MP3, .ZIP, etc.) up to 2 GB each, and even set up bots for specific tasks. Telegram is the perfect tool for hosting online communities and coordinating teamwork.
RELIABLE: Built to deliver your messages using as little data as possible, Telegram is the most reliable messaging system ever made. It works even on the weakest mobile connections.
FUN: Telegram has powerful photo and video editing tools, animated stickers and emoji, fully customizable themes to change the appearance of your app, and an open sticker/GIF platform to cater to all your expressive needs.
SIMPLE: While providing an unprecedented array of features, they take great care to keep the interface clean. Telegram is so simple you already know how to use it.
PRIVATE: They take your privacy seriously and will never give any third parties access to your data. You can delete any message you ever sent or received for both sides, at any time and without a trace. Telegram will never use your data to show you ads.
For those interested in maximum privacy, Telegram offers Secret Chats. Secret Chat messages can be programmed to self-destruct automatically from both participating devices. This way you can send all types of disappearing content — messages, photos, videos, and even files. Secret Chats use End-to-End Encryption to ensure that a message can only be read by its intended recipient.
4. Instagram Lite
Instagram Lite makes it easier to bring you closer to the people and things you love. The Instagram Lite app is small, fast and works on all networks. Enjoy the best features of INSTA like connecting with friends, sharing what you're up to, or seeing what's new from others all over the world. Explore the community where you can feel free to be yourself and share everything from your daily moments to life's highlights.
Express Yourself and Connect With Friends
* Add photos and videos to your INSTA story that disappear after 24 hours, and bring them to life with fun creative tools.
* Message your friends in Direct. Start fun conversations about what you see on Feed and Stories.
* Post photos and videos to your feed that you want to show on your profile
5. Tumblr – Culture, Art, Chaos
Tumblr. An effervescent pocket of pure internet culture. The subtle experience. An ecosystem of posting what you make, sharing what you love, and scrolling through all that lies in between memes, text, music, and tweets. Post pictures of your pet snake, delve into dank memes, find fellow fans, match your reality to your mood in a GIF. Add to it or simply scroll through and soak it up. Now picture all of the above, but on the go. That's what this is. Watch as a community grows around you, led by ideas, aesthetics, initiatives—instead of individuals. Come as you are, curl up with whatever brings you to your dash in the first place. The rest will layer up like your favorite outfit in fall. Watch as your likes and reblogs fashion a feed that you will love while whatever you're posting will float through your followers' feeds. Oh, and the algorithm? Doesn't even go here. Every video you find, every quote you reblog, every tag you curate, every waterfall GIF you secretly gaze at in wonder—that's all you. You're the explorer. They are just a map you all keep on making. Go wherever you want. So. Whether you're a complete innocent searching for images of bullet journals bathed in natural light, or a rookie puppy parent in need of support, or you suddenly interrupt your knitting blog to satisfy a new urge to collect marine biology memes that may or may not exist yet—you'll find what you're looking for. Welcome home. Welcome to weird. Make it matter.
6. Clubhouse: The Social Audio App
Hey! Welcome to Clubhouse — a more human place on the Internet, where people come together for great conversation. The hallway is home to hundreds of thousands of discussions on every topic under the sun — from SCUBA diving to social justice, crypto to comic books, fashion, backpacking, Japanese language, morning news shows, meditation, movie clubs, book clubs, and so much more. It's all unfolding in real time from all around the world. On Clubhouse you can sit back and quietly listen, raise your hand to chime in, or host your own rooms. Whether you're talking with your closest friends or making new ones, it's a place where you can experience unforgettable moments with other humans, and leave feeling better than when you arrived.
7. YourQuote—Write, Publish Books & Earn from Writing
Welcome to YourQuote, the only writing app you'll ever need. Made in India in 2016, YourQuote is currently used by over 5 million writers worldwide in 12+ languages and hosts over 100 million original posts on the platform. With thousands of beautiful wallpapers to broadcast your poems, stories & quotes, YourQuote is an app that's designed to make you fall in love with writing all over again. If you are starting out as a writer, YourQuote handholds you like a friend and helps you find the writer within you. If you already are a writer, it helps you unlock all the secrets of writing and makes you practise daily.
YourQuote helps you go professional with your writing journey with the Paid Stories feature: you can price your post and get your followers and well-wishers to either purchase or subscribe to you for an affordable fee per month. And last but not the least, once you are ready with 48 posts, YourQuote provides you an option to publish: you become a published author with us and they deliver your freshly printed book at your doorstep, helping you earn royalty from its sales. Basically, they take care of your entire writing journey.
With the mission to make the world write, YourQuote makes sure that you:
1. WRITE EVERYDAY: Yes, that's it. YourQuote will inspire you to write daily, teaching you techniques to become better and unleash the most honest voice within you.
2. GET PAID FOR WRITING: YourQuote lets your publish Paid Stories and have your readers support your writing by purchasing them individually or subscribe to you monthly. You can withdraw the royalty in your bank account.
3. BECOME A BETTER WRITER WITH TIME: Meet the YourQuote Baba and his family of writer-makers! With daily creative writing tips, masterclasses and prompts, it makes writing fun and easy for those getting started, and fulfilling for those eager to take it to the next level. From writing a poem to writing a novel, we have got you covered about every form of writing.
4. PUBLISH YOUR BOOK & EARN REAL-TIME ROYALTY: Once you cross 48 posts, YourQuote unlocks publishing for you. Publish on YQ Bookstore, get a physical copy delivered to your doorstep and earn real-time royalty. Get notified every time someone buys your books and connect with buyers right away. They have short-circuited the publishing process for the world.
5. MAKE YOUR QUOTES GOOGLE SEARCHABLE: Ever searched for Albert Einstein or Mother Teresa quotes on Google? Ever wondered why only famous people's quotes are up on Google? Now no more. YourQuote turns your own quotes up on Google search within two months. Google "Your Name Quotes" after posting 20+ quotes & see how magic happens!
6. FIND WRITER FRIENDS & FOLLOWERS: Befriend a writer and you shall never die, someone wise once said. Imagine a world filled with brilliant writers to follow and make friends with! YourQuote turns your imagination into reality, giving you an access to the finest creative minds at your fingertips. Try the fun collab feature to collaborate with your favourites.
7. WRITE ON PHOTOS & CREATE A PICTORIAL PORTFOLIO OF YOUR ORIGINAL WORKS: Write about anything under the sun (& even above it!): from quotes, stories, love poems, terribly tiny tales, shayari, ghazal, jokes, haikus to memes. YourQuote creates a stunning pictorial portfolio of your original literary work.
8. LET YOUR WORDS TRAVEL THE WORLD & EARN CREDIT: Posting is boasting! 🙂 Share across Facebook, Instagram, WhatsApp & Twitter at the click of a button.
9. WRITE IN ANY LANGUAGE: They care for your mother-tongue. The team speaks 20 languages, you know. YourQuote supports all languages & has millions of writers posting their original works in English, Hindi, Odia, Kannada, Malayalam, Bangla, Tamil, Telugu, Urdu, Marathi, Gujarati, Assamese among others.
8. Plato – Games & Group Chats
You just found Plato! They are the best place for you to chat & play over 45 games with friends or someone new. Millions of people from around the world use Plato each month to find fun and make new friends, so you'll be in good company. Plato has over 45 multiplayer games that are actually good including: Ocho, Pool, Table Soccer, Werewolf, Ludo, Bowling, Mini Golf, Darts, Hold'em Poker, 4 in a Row, Skeeball, Match Monsters, Plox, Chess, Backgammon, Checkers, Basketball, Archery, Cup Pong, Draw Together, Dice Party, Dominoes, Gin Rummy, Sea Battle, Go Fish, Dots & Boxes, Bingo, Minesweepers, Reversi, Literati, Go and many more.
* No Ads & Private by Design. Everyone hates annoying ads, so they just don't have them.
* Get Together in Groups
Plato makes it easy to gather a group of up to 100 friends to play and chat together. You'll never miss a message with real-time notifications either.
* Find Competition
Get paired up with another real person using their matchmaking system or join one of many weekly tournaments. If you're good enough, you can climb the leaderboards while you level up in your favorite games or earn Coins to spend in the Shop.
* Make Friends
Tens of thousands of people are online right now and Plato makes it easy to find new friends through any of our dozens of public chat rooms. Breaking the ice is easy with friendly games.
9. Houseparty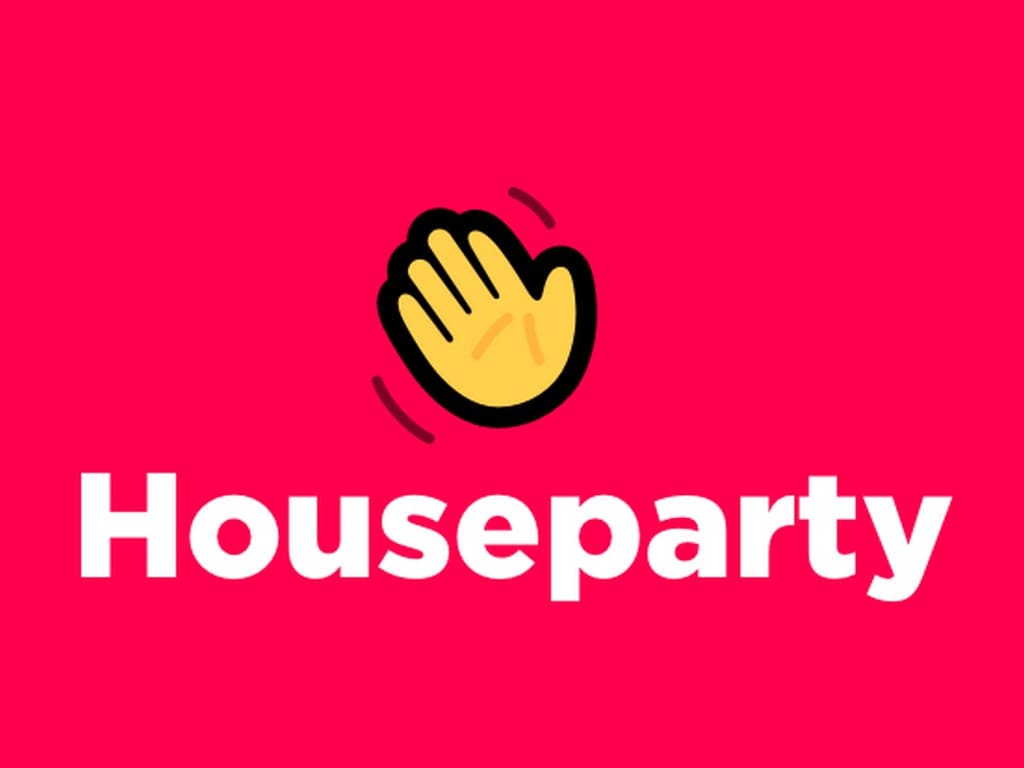 Houseparty is the face-to-face social network where you can connect with the people you care about most. The app makes connecting face to face effortless, alerting you when your friends are "in the house" and ready to chat so you can jump right into the conversation. The same goes for you opening the app! Your friends will know you're in the app and ready to chat, so they can join you (…because rejected calls are so last year). Houseparty is truly the next best thing to hanging out in person. See your friends more often on Houseparty.