Trends
SpaceX Faces $175,000 Fine For Failing To Submit Safety Data
According to the FAA, SpaceX was obligated to send the data, also known as launch collision analysis trajectory data, to the organization directly at least seven days before a planned flight.
As a consequence of Musk's firm SpaceX's failure to hand over the FAA certain safety data before the launch of satellites of Starlink in 2022, the FAA confirmed a civil penalty of about Rs. 1.45 crore.
As a part of SpaceX's strategy to cover the planet with high-speed satellite internet, the Federal Communications Commission (FCC) granted the rocket company's request to launch thousands of satellites in March 2018. The business plans to complete the entire Starlink project in 2027. Up to 42,000 satellites, or about 20 times as many as there are currently, could be part of the network by that time.
SpaceX Frequent Law Violations
The FCC, however, may have broken federal environmental law when it granted the SpaceX project a license, claims Ramon Ryan, a second-year law student at Vanderbilt University. Two legal authorities concur. Ryan claimed that after reading articles about Starlink launches interfering with astronomers' telescope observations, he began looking into the specifics of the FCC's Starlink approval license.
According to astronomer James Lowenthal, "If there are many and lots of bright moving things in the sky, that enormously complicates our task." It might jeopardize the very nature of astronomy as a science. The biggest concern among astronomers about Starlink is that the massive constellation of brilliant satellites would entirely obliterate the stars, making it impossible for scientists to examine the cosmos from Earth.
According to Patrick Seitzer, an astronomer at the University of Michigan, "the new mega-constellations coming up have the potential to be brighter than 99% of everything else in Earth orbit, and that's where the anxiety comes from." SpaceX has promised to look for ways to lessen the impact of Starlink satellites on astronomy. The corporation included an experimental satellite painted with a black coating in a batch of satellites that were launched on January 6 to reduce its reflection and, ideally, its brightness in the night sky.
OneWeb, Amazon, and Telesat are just a few businesses with similar intentions to launch constellations of several satellites. OneWeb, for example, has stated it wants to make sure its satellites aren't too bright, therefore some are already working with astronomers. Nevertheless, Telesat has stated that it will launch its satellites at an altitude that will cause them to appear dim in the sky.
The Added Risk Posed By Mercury Fuel
He said that businesses might think about adopting this fuel as the satellite industry expands because it is inexpensive, efficient, and outperforms some alternatives (like xenon or krypton). Yet, mercury is a neurotoxin that can affect or even kill wildlife, as well as harm or kill the human neurological system, kidneys, lungs, and immune system. According to Bloomberg, a startup by the name of Apollo Fusion, for instance, was developing mercury-fueled satellite propulsion systems as of November 2018.
Mercury was tested as a rocket fuel by NASA in the 1960s and early 1970s, but the program was abandoned due to safety issues for ground-based workers and environmental concerns. Therefore, NASA is not categorically excluded from NEPA in a broad sense.
Bell filed a complaint with the FCC on behalf of Public Workers for Environmental Responsibility after learning about Apollo Fusion's plans, claiming that satellites powered by mercury could easily bypass the FCC's approval procedure. He estimated in that lawsuit that 200 tonnes of the hazardous chemical may be released into the atmosphere by a constellation of satellites powered by mercury.
Starlink's Validation Of Laws Of Space Traffic Safety
Chinese space engineers have accused SpaceX's Starlink satellites of violating the laws governing lower-earth orbital traffic and have threatened China with losing ground to the US if it does not follow suit.
According to the researchers, on June 30, two of Starlink's newest satellites with high-speed laser communication devices approached one another within 4.9 kilometers (3 miles). The acknowledged if unwritten, minimum separation needed to avoid a collision is 10 kilometers (6.2 miles).
The unusually thick arrangement was not an accident, according to experts who published their findings in the peer-reviewed Chinese journal Radio Engineering; rather, it was the result of a sophisticated plan by SpaceX to improve the efficiency of its laser communications. The sending and receiving devices must maintain a straight line of sight over a specific distance for the technology to work, they claimed. The researchers discovered that this was not the only instance of Starlink satellites defying the law of traffic.
The quick emergence of massive constellations "will make space, especially the lower Earth orbits, increasingly crowded," according to Yu Shunjing and his co-authors, who work for China's largest satellite manufacturer, DFH Satellite Co. The expansion of Chinese constellations will be severely constrained without the establishment of a new "space traffic norm" based on new technology, they warned.
Unrelated to the study, a space scientist from China cautioned that altering the minimum separation could raise the likelihood of a collision in Earth's lower orbit. Although active collision avoidance systems may lower the likelihood of accidents, "even the best technology might fail sometimes," according to a researcher.
Chinese scientists have already expressed their concerns about SpaceX's commercial satellite program, which offers internet connection to both military and civilian users. Beijing is closely monitoring this initiative. Chinese military researchers advised Beijing to create the means to destroy the network if required after seeing how Starlink supported Ukraine's internet connections during the Russian incursion.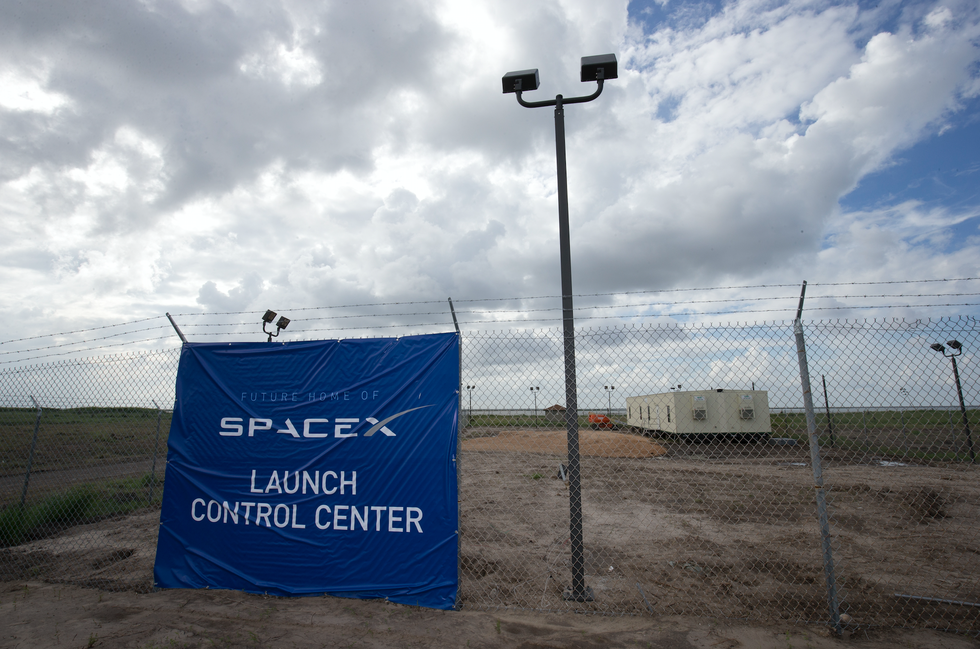 Starlink will eventually include tens of thousands of satellites, making it impossible for traditional anti-satellite weapons like missiles to destroy the network. Nevertheless, the early Starlink architecture has a flaw: to transmit data from one satellite to another or to use signal-relaying ships when the devices are flying over water, base stations are required.
These facilities could end up being open targets in a conflict in addition to raising operational costs and reducing bandwidth. According to estimates from the Chinese study, more than 1,400 laser satellites are already circling the planet, with 880 of them being actively used to deliver high-speed communications to various regions of the world.
China's Claims About SpaceX
High-resolution radar photos, according to Yu's team, reveal that each satellite is equipped with several laser transmitters pointing in various directions. This would enable them to communicate with other similar devices in the same or surrounding orbits over a distance of up to 2,500 km.
According to the researchers, SpaceX is putting these satellites into orbits that are near each other to improve communications coverage and reduce signal interruptions, with clearances for collision avoidance well below the approved threshold.
Over the next few years, high-speed laser communications will be expanded by In a formal complaint to the UN, the Chinese government claimed that two Starlink satellites (SpaceX) had come perilously close to its Tiangong space station, causing the three astronauts to perform an emergency maneuver to escape collision.
The US government rejected the accusation and blamed China for withholding information regarding Tiangong's location. The first commercial spacewalk is scheduled to take place in March, and SpaceX plans to stream it in high definition to show off the capabilities of laser communications. The Polaris Dawn spacewalk will take place in a higher orbit than the Chinese and multinational space stations, at a height of 700 kilometers.
edited and proofread by nikita sharma