Trends
The Coronavirus-19 Pandemic Has Become a Big Threat To Some Startups And An Opportunity For Others?
Coronavirus Pandemic becoming a threat for startups
The havoc coronavirus is spreading all across the world like a wildfire. The effects of the novel coronavirus on the economy are as adverse as its impact on the health of the people and their lives. It's a situation of distress for the whole country where on the one hand, the spread of the coronavirus is increasing day by day and has become unstoppable, and on the other hand, the economic condition of the country is also becoming worse day by day.
People are losing their jobs and some are being denied their salaries, companies are shutting down their operations because of low revenue generation and shortage of labours. The brunt of this economic depression caused by COVID-19 can also be seen in the startup ecosystem. 
In recent months activities like salary cut, layoffs, and a hiring freeze have been witnessed across the major startups in the country ranging from unicorns like OYO, Zomato, Ola Cabs, MakeMyTrip, and many more. According to a report over 246 Indian startups have already undertaken layoffs whereas 278 startups have announced hiring freezes.
The major startups in India facing a crisis during the pandemic: 
Startups associated with the automotive sector: Indian startups like Ola Cabs, Zoom Cars, and shuttl have faced a major downturn and revenue loss during the pandemic as the ride-hailing services were the first to stop their services.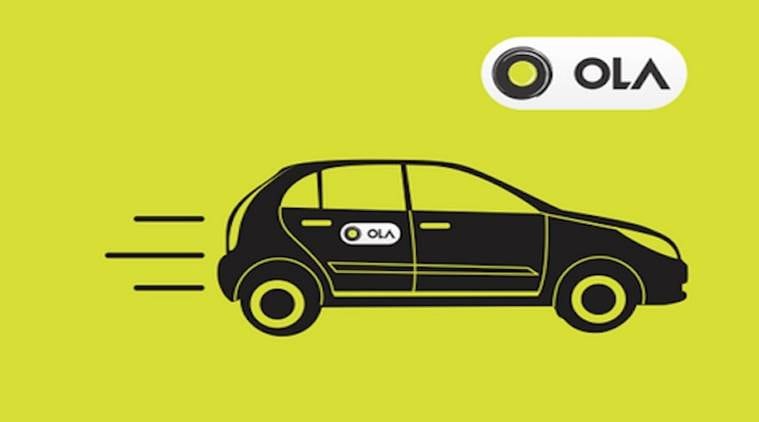 Ola cabs- Ola is an Indian ride-sharing company, offering services which include peer-to-peer ride-sharing, ride service hailing, and taxi. The company is based in Bangalore and Karnataka in India and was founded 9 years ago. In October 2019 the company was valued at about $10 billion. The company has seen a demand fall by nearly 50% in the last few weeks; the drivers are seeing daily rides fall by as much as 80 percent. Ola provides employment to thousands of drivers in India, and at present livelihood of thousands of these drivers is at stake because of the operational shutdown and low revenue.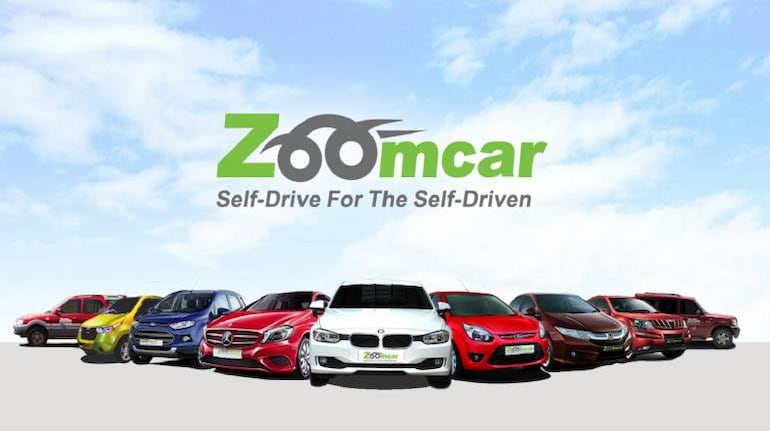 Zoom Cars- Zoomcar, is an Indian self-drive car rental company, headquartered in Bangalore, India. The company operates in 45 cities across the country and it has been valued at Rs. 1778 Cr. Amidst coronavirus lockdown the company had to shut down its operations and is also facing manpower crunch, the company has decided to cut 50% of the salary of the senior leaders until June. 
Hospitality and tourism sector:  further talking about the hospitality and tourism sector there has been a huge decline in its growth, occupancy rates of hotel rooms have come down to 60%. The average room rent has been decreased to 58-64% and most of the summer vacation bookings have already been cancelled because of the lockdown. Startups like OYO, MakeMyTrip, Yatra.com, and many more associated with the tourism and hospitality sector are facing huge revenue loss, and because of a huge decline in revenue, these companies are forced to cut salaries and layoffs their employees. 
OYO Rooms- Oyo rooms also known as Oyo Hotels & Homes, is an Indian hotel chain. It is one of the largest and fastest-growing hospitality chains of leased and franchised hotels, homes, and living spaces. The company is currently valued at $10 billion. Today, Oyo is freezing operations around the world and furloughing thousands of employees as it struggles to survive the coronavirus pandemic. The company has announced on 4th May that 25 percent of the fixed salaries of the employees will be cut, as the cash flow and earnings of the company have deteriorated extremely.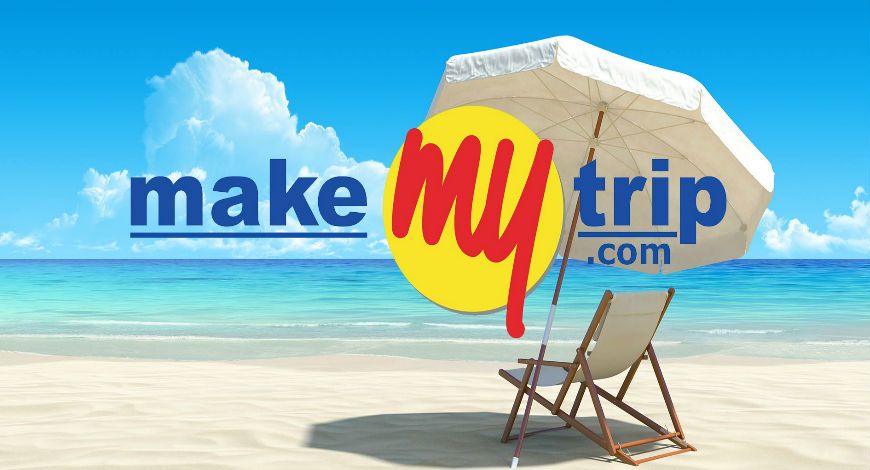 MakeMyTrip- MakeMyTrip is one of the largest travel booking portals in India; it offers services like flight tickets, rail and bus tickets, cab service, and hotel booking services. The company has seen a huge decline in its growth amidst lockdown, all the holiday and travel bookings have been cancelled which has also resulted in a huge loss of revenue. Because of this, the employees have to face a salary cut of 50%. Besides, the company might also lay off about 400 employees who are not on its payroll.
Yatra.com- Yatra.com is an Indian online travel agency and travel search engine. Due to the coronavirus outbreak, the company is also facing cash crunch and loss in revenue because of the mass-scale cancellations of travel bookings, including air travel and hotel accommodations. Almost 40-50 percent of the domestic hotel bookings have been cancelled. 
Online food delivery apps: Online food delivery apps such as zomato and swiggy are also facing a downturn as people hesitate to order food online from lockdown because of the spread of the coronavirus. The revenue of the companies has dropped to 70% and the online food orders have dropped to 20-30%. Recently zomato has made an announcement that it will be laying off around 13 percent of its workforce, including temporary pay cuts of employees of up to 50 percent and a major shift to remote working to absorb the impact of the COVID-19 pandemic.
Not only the auto industry or hospitality and tourism sector is worst hit by the pandemic but the startups associated with fitness and healthcare sector have also been badly affected by the coronavirus epidemic because the gyms and fitness clubs are not allowed to operate in the lockdown. 
Cure.fit is an Indian fitness startup which apart from fitness and exercise training provides nutrition, and mental well-being, through its other digital platforms. The company has raised over $170 million in its first two years of operations. Due to the coronavirus lockdown Cure.fit has downsized its operations and has laid off trainers at its gyms. According to a recent report, around 90% of its trainers across its cult.fit gyms business have been moved to a variable pay model.
 In an official statement, the company has also announced that "We have downsized our employee base across markets where we have shut operations and have initiated pay cuts across levels. The founders have taken a 100% pay cut, the management team 50% and the rest of the staff, depending on seniority, have a reduction of 20 to 30%."
While some companies like OLA, OYO, MakeMyTrip and many others are going through distress times, companies using the digital and online platform as their earning source are flourishing in the lockdown, as the digital has become a new trend in the lockdown, people are now switching to online services for doing payments, buying groceries, etc. 
Companies generating online web series and movies: online websites such as Netflix, amazon prime videos, Hotstar, zee5 which generates online web series and movies are on a high demand these days, as due to the coronavirus lockdown people are now more into watching online content. In March only amazon prime video's traffic has surged to 2.54 billion visitors. Not only this but the people who write blogs and make content on YouTube have also seen a growth in their traffic and viewership. 
Companies offering e-learning programs: startups like unacademy and byju's which provide online courses and classes for school and college students have also seen a surge in their users. Due to the shutdown of the schools and colleges in the lockdown, e-learning and online education has also become a trend as the online e-learning websites such as unacademy, byju's, and many more have seen a hike in their revenue and users. 
Video conferencing apps: video conferencing and group chats have become a new way of conducting board meetings and interviews, nowadays, apps such as zoom and many more are seeing a surge in the demand. Zoom app's daily users have crossed 200 million this month. The CEO of the zoom app has said that he never imagined that his app would generate so much traffic and hold so much value at a point in time. 
Digital payment apps: the whole world is moving towards becoming digitally empowered now after the coronavirus pandemic, the country is promoting the use of internet payments as the virus can sustain even on paper. Now the online transactions of money through apps like Paytm, phonePe, google pay, and many more have increased a lot. According to the reports, 42% of Indians have increased the use of online payment apps. 
Increase in the demand for online grocery shopping: the demand for online groceries during the lockdown has increased by up to 30%. Companies like big basket and grofers have been the most prominent players in the industry. Bigbasket currently has over 100,000 orders a day, while Grofers manages more than 40,000 orders day. Apart from this online food delivery apps such as Zomato and swiggy and online shopping apps like amazing and Flipkart have now also ventured into grocery, medicine, and other product deliveries for raising their revenues. 
Clearly, the coronavirus pandemic has become a big threat to some startups and an opportunity for others. The well-established startups are now facing a downturn and some companies which were not explored much earlier, are being used highly now.