Trends
Breaking: The Global Auto Alliance Renault to Cut Its Shares in Nissan to 15%.
Nissan Motor Co. and Renault SA have decided to equalize their mutual cross-shareholdings at 15%, the Japanese and French automakers announced, marking a notable reworking of the long-standing capital alliance.
As part of a pact to rebalance the tumultuous alliance between the two companies, French manufacturer Renault stated its decision to reduce its interest in partner Nissan after a nearly twenty-four-year alliance, the companies stated on January 30.
Renault will reduce its ownership from 43.4 percent to 15 percent, the same percentage as Nissan's investment in its French counterpart, according to Nissan, as part of a broad agreement that would change the firms' relationship.
Following board approval from both parties and months of arduous negotiations, it is estimated that the agreement will be finalized next week.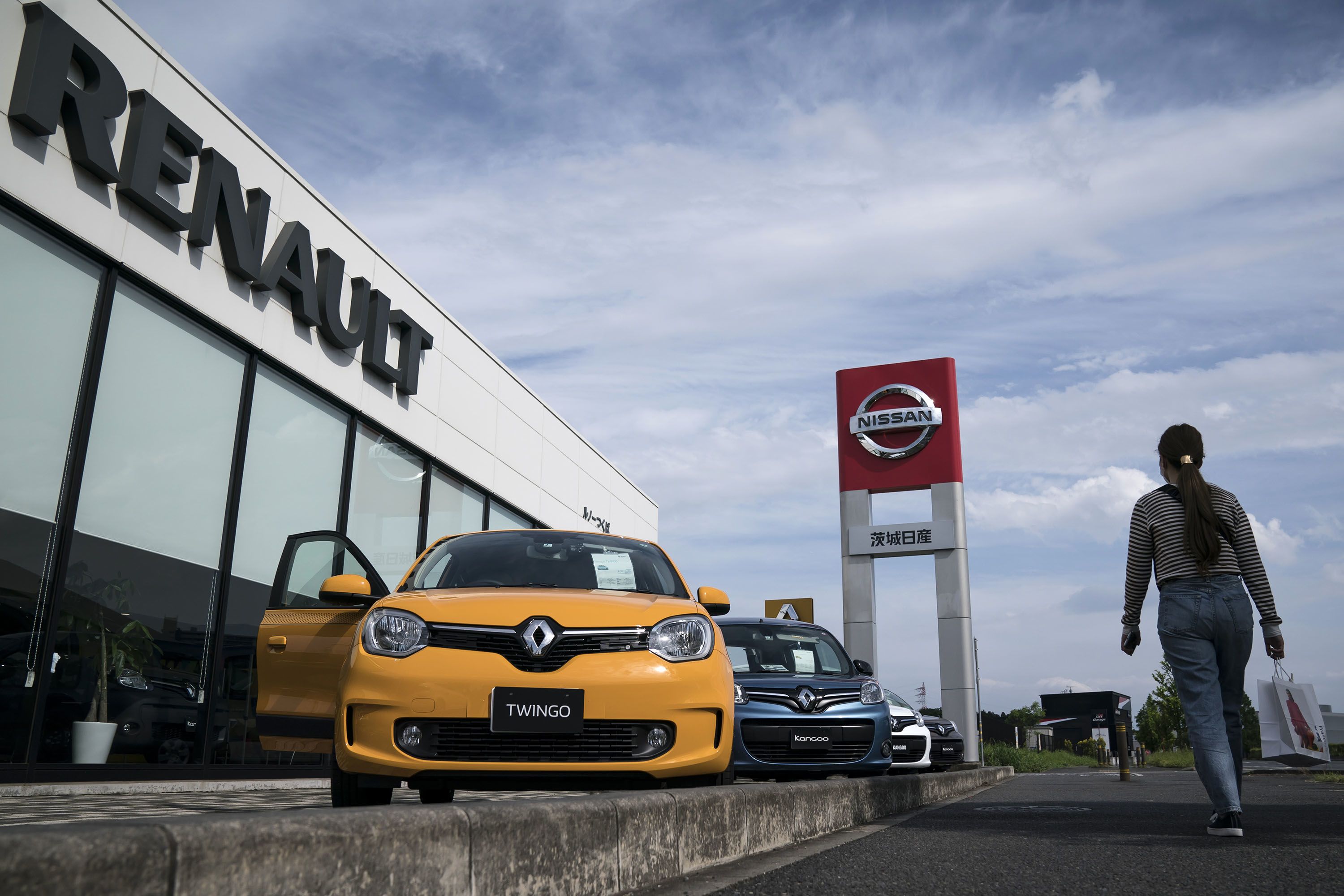 Nissan and Renault issued joint comments stating that the idea is still awaiting board approval and that a Formal Announcement will be made "quickly" after approval.
People with knowledge of the protracted negotiations, which started early last year, said its ultimate form was expected to be presented to the boards for evaluation and approval this week.
The corporations stated that their Goal was to "strengthen the Alliance's relationships and increase value creation for all stakeholders."
According to Masayuki Kubota, chief strategist at Rakuten Securities in Tokyo, any effects on Nissan from a hypothetical share sale by Renault would probably be temporary.
Longer term, the Japanese manufacturer would have more freedom to pursue a strategy centered on the United States, China, and emerging markets, he stated.
If it is Commercially Feasible for Renault, Renault plans to give the French trustee instructions to sell the Nissan shares, which are now valued at approximately $4.1 billion, in a planned and Organized Manner.
Voting rights of up to 15% will be available to both parties. Nissan's lack of voting rights now associated with its investment has long been a controversy.
According to the companies, Renault would transfer 28.4% of its shares to a French trust, where their voting rights will be "neutralized" for "most decisions." Renault would continue to be entitled to dividend payments and share sale revenues, maintaining the holding's value.
The statement stated that the trustee will sell the shares "if commercially reasonable for Renault Group in a coordinated and orderly procedure," although there is no requirement to sell within a predetermined Time Frame.
When Renault saved Nissan from bankruptcy in 1999, the Global Auto Alliance was born.
In 2016, Mitsubishi Motors joined them when Nissan acquired a 34% interest in its faltering Japanese rival.
The Auto Industry has started going through its biggest shift in a century in the more than twenty years after the alliance was founded. The difference between automobiles and technology has become hazier because of EVs, connected cars, and the software needed to control them.
Volkswagen and other European automakers started the development of Vehicle Operating systems early on. CEO Luca de Meo has emphasized that software is changing the terms of competitiveness for manufacturers, and Renault was aware of this change.
However, Nissan's management was in chaos as a result of Carlos Ghosn's arrest in 2018 on financial charges in Japan, the hard-charging alliance chairman who oversaw this pursuit of scale. It was stated in 2019 that the French government had approached Nissan with a merger proposal through Renault. Nissan opposed the plan as being unfair, which caused tension in the Franco-Japanese Partnership.
The French position changed because of the changing car industry scenario. According to a person familiar with the inner workings of the alliance, French officials were concerned that Nissan can break off its Partnership with Renault if the two businesses were unable to establish an Equal Capital Arrangement.
The latest agreement indicates that the alliance's ability to reduce costs through scale has reached its limit. Selling mass-produced models globally is difficult due to regulatory and other regional variations. The decision made by General Motors in 2017 to leave the European market highlighted how challenging adaptation is.
Although the capital relationship between Nissan and Renault will be weaker, the Partnership will improve ties with Qualcomm, Google, and other businesses beyond the Auto Sector. Such cross-industry collaborations, like Honda Motor's EV Joint Venture with Sony Group, have come to distinguish the Auto Industry.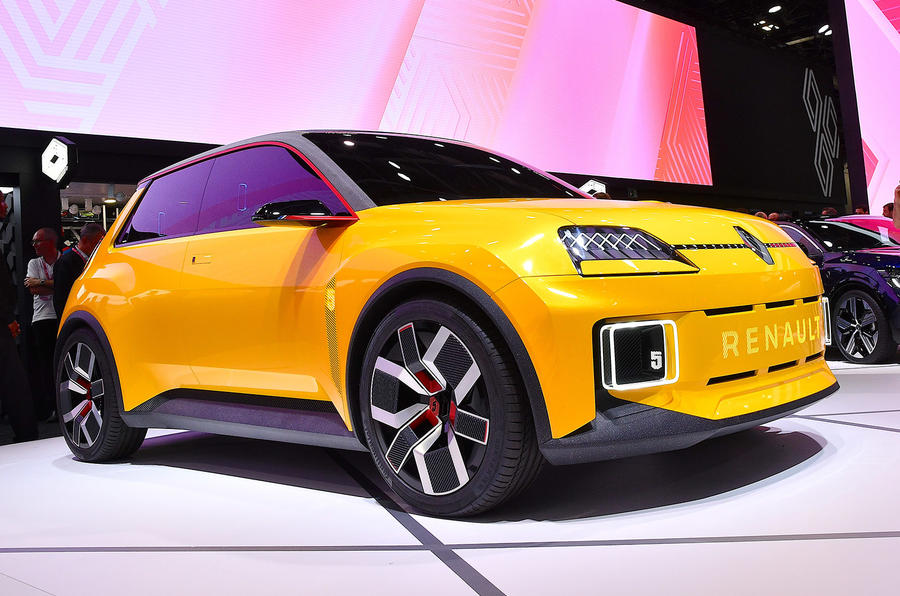 Nissan announced that it can invest in Renault's brand-new electric vehicle business, Ampere, although the amount of its investment was not made public.
The size of this investment was not specified in the statement. However, a person with knowledge of the talks said Nissan is willing to spend up to 15%. The specific level could be determined later.
Qualcomm, the semiconductor technology company, is estimated to invest in that project.
The main objective of the EV spinoff will be to create and market fully electric vehicles that abide by stringent European emission standards.
The technology will be available to Nissan and its Japanese partner, Mitsubishi Motors, for use in their European lines. Nissan will continue to develop its EV technology independently, according to a person familiar with the talks.
The corporations stated that as part of the expected rebalances, they will expand their global collaboration through new operational projects in Europe, India, and Latin America.
These new initiatives will focus on cars, technology, and market penetration.
Long a source of tension and annoyance within Nissan is Renault and Nissan's unbalanced cross-shareholdings.
Nissan was concerned that its innovations in fields like sophisticated driver assistance systems and all-solid-state batteries could be leaked outside the alliance if initiatives with Renault's new EV company or with Google were handled in the same manner.
Renault suggested restricting Ampere's usage of some shared intellectual property. The two partners decided on similar limitations for Renault's planned engine Manufacturing Partnership, in which Chinese automaker Geely is expected to get a stake, with an emphasis on the important Nissan markets of the United States and China.
A new period known as Alliance 2.0 may begin with great equality. One person familiar with the talks stated, "We are near to a mega-new era."
Equalizing the stakes could ease tensions that have hampered relations between the businesses, following the arrest of former Alliance Chairman Carlos Ghosn in November 2018.
A more open corporate governance agreement can be included in the upgrade to replace the contentious RAMA, or Restated Alliance Master Agreement.
Since the beginning of last year, Renault and Nissan have been discussing a rebalance. Last November, a deal was expected, but negotiations stalled due to worries that Qualcomm may leak Nissan's intellectual property to rival companies in the sector.
Edited by Prakriti Arora