Trends
Britain's Auto Industry In A Slump As New Car Sales Drop To A 30-Year Low.
Auto Industry data showed on Thursday that sales of new cars in Britain sank in 2022 to their lowest level in three decades, troubled by parts shortages and COVID-linked supply chain woes.
Britain's mainly foreign-owned automakers sold a combined 1.61 million vehicles marking it the lowest since 1992, according to data from the Society of Motor Manufacturers and Traders.
That marked a 2.0 per cent decline from 2021, when market demand had already been affected by the COVID fallout and semiconductor shortages.
Meanwhile, the total number of new car registrations was one-quarter less than in 2019, before the eruption of the deadly coronavirus crisis.
However, Britain still managed to reclaim its position as Europe's second-biggest market behind Germany after being overtaken by France in recent years.
And the SMMT forecasts a 15 per cent jump in new car sales for 2023.
SMMT chief executive Mike Hawes said that Britain's automotive market remains adrift of its pre-pandemic performance but could well duck broader economic trends by delivering significant growth in 2023," said 
What could work in favour is that supply chains are beginning to stabilise, and although the shortage of semiconductors is expected to ease, inconsistent supply will likely impact manufacturing throughout 2023.
However, Lockdowns in China have not worked in favour, leading to high logistics costs (and) more pressure on raw materials; thus, the complexities of global manufacturing have been brought to bear heavily on Britain's auto industry this past year.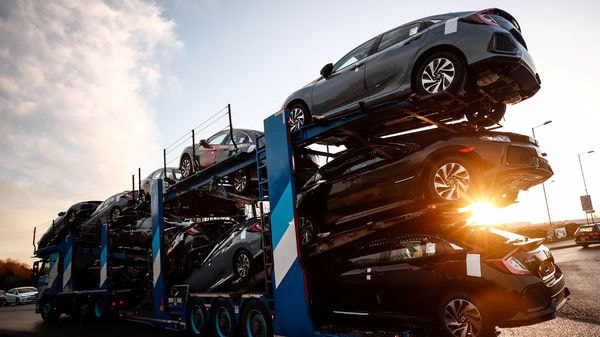 December marked the fifth straight month of rebounding in car sales, aided by keen demand for electric battery cars. However, according to the industry organisation, this was not enough to offset a sizeable first-half decline.
Many manufacturers, faced with constrained supplies, prioritised the production of zero-emission electric models.
Britain is due to ban the sale of new high-polluting diesel and petrol cars from 2030, forcing its car manufacturing sector to switch production to electric vehicles.
Will Car Prices Drop In 2023?
New car registrations in the UK reached their lowest level in three decades last year, according to new figures. Despite a recovery in the year's second half, a continuing parts shortage hit production lines and affected sales. 
Demand for electric vehicles (EVs) remained strong, accounting for almost 20% of new car sales. However, what remains a problem is that charging infrastructure is not being built quickly enough to cope with the growing demand.
Across the whole of 2022, 1.61 million new cars were registered in the UK, the lowest level since 1992. 
The Covid pandemic impacted the market, with sales slightly lower than in 2021, a period affected by lockdowns and other restrictions, and 25% lower than in 2019, the last "normal" year before the pandemic. 
While demand for new vehicles remained high, manufacturers struggled to obtain parts, particularly semiconductors, which are used in various electronic systems in cars.
The market did improve significantly in the year's second half, with registrations growing for five months in a row. This trend is expected to continue in 2023, with the SMMT forecasting sales of roughly 1.8 million, despite fears of a recession.
The most popular car in the UK in 2022 was the Nissan Qashqai, which became the first British-built model to top the annual sales charts in 24 years. The Qashqai was designed in Paddington, engineered in Cranfield, and built in Sunderland.
Overall, the low car sales in the UK last year were due to global supply chain disruptions and difficulties in obtaining semiconductors. 
While demand for new vehicles remained high, manufacturers struggled to produce enough cars due to the parts shortage. 
The market did improve in the year's second half, and this trend is expected to continue in 2023. However, the SMMT warns that charging infrastructure must be developed more quickly to meet the growing demand for EVs.
The Evs market remains a major segment that Britain automakers want to capitalise on in the coming years