Trends
Think It's Too Early For Insurance? 5 Term Life Insurance Benefits Can Prove You Wrong
Think It's Too Early For Insurance? 5 Term Life Insurance Benefits Can Prove You Wrong
It is very easy to think that insurance is not for you when you are still young or have just started earning recently.
However, experts say that if you start planning your finances and strategizing about investments, you might find that a term insurance policy bought early in life has more benefits than you can even imagine.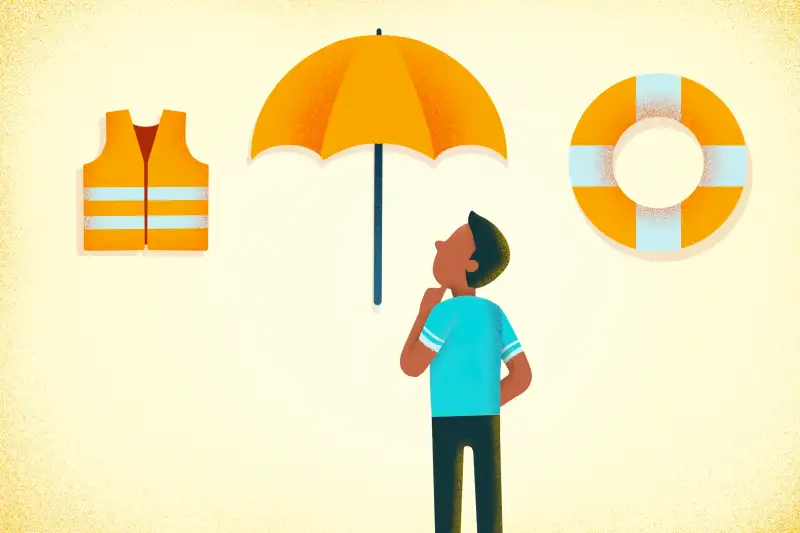 Besides, the ongoing global pandemic has surely become a game-changer for various industries, and one of the most impacted ones would be the insurance sector.
COVID-19 pandemic has been an eye-opener for people, especially when their back is against the wall and they cannot do much to help their family with the inflated medical costs and emergency requirement for lump sum amount.
You can buy an insurance cover to look after your family and secure them financially while making other investments towards your wealth creation goals as well.
One of the best investments you can make early on is buying the best term policy in India and enjoy the benefits that come with it.
Check out some of the benefits term insurance policies have to offer, especially if you buy it while you are still young:
High Cover At Low Cost
At a younger age, you have fewer medical issues and no serious ailments, which is true for most of the population out there. And a smaller medical history generally equals lesser premiums for term insurance and a higher coverage option.
That is why it is in your best interest to buy a term policy in India at an early age itself.
Besides, if you already have your insurance sorted while you are in your youth with additional riders, then you will have enough health insurance to back you up in the future as well.
Financial Security
If you contribute financially to your family's expenses, then you must already be well aware of the fact that it will be difficult for your loved ones to survive and make ends meet in your absence.
Moreover, if you are the sole breadwinner of the family, then your absence may suddenly land them in a pool of debt and expenses that they cannot bear.
You can ensure that nothing like this happens and that your family has a financial nest egg of their own by buying the best term policy in India.
Critical Illness Coverage
If you thought that a term insurance policy is just going to offer a life cover to your family in an unfortunate event, then you should do a little more research on what is term plan because the answer might just surprise you.
There are many riders that can be added to existing term insurance, which customises your plan to suit your needs and those of your family.
A critical illness coverage can cover you, the policyholder, against any critical illness you may face in the future, as long as your policy is still active.
You will no longer need to worry about hefty medical bills and hospitalisation costs if you have made the smart decision to add this rider to your term policy in India.
Image Courtesy: Shutterstock
Benefits Of Additional Riders
You can customise your term insurance policy to suit the needs of your family and secure their future with a life cover that would suffice. There are many riders like partial or complete disability, waiver of premium, accidental death, and critical illness, to name a few.
Be sure to pick the ones that could benefit you and add them to your term insurance for a nominal cost.
If there are too many riders and it is confusing you, then you can consider involving an insurance advisor in your decision and take their guidance with respect to all the riders and which ones would benefit you the most.
Tax Benefits
If you are thinking that a term insurance policy is merely a way to secure your family's future, then you must take another look at the tax benefits it offers.
For those whose income falls under the tax bracket, the premiums you pay for your term insurance every year can be deducted from your taxable amount under section 80C of the Income Tax Act.
As long as your yearly premium is less than 10% of the coverage amount that your policy offers, you should be able to claim a deduction on it while filing taxes.
Planning for your family's security in your early years of earning will not only ensure their financial freedom but also help you manage your finances better.
Ensure that your financial portfolio is not all savings or only insurance but a mix of wealth creation tools like mutual funds, stocks, gold etc., and security-offering tools like life and health insurance.
Take that first step towards buying term insurance and reduce the risk for yourself and your family from the very beginning.