Trends
Top 10 Best Cleantech Companies in India 2022
The future of technology lies in clean technology. Clean, sustainable practices are vital for industries across the board. As the world changes, we must pay more attention than ever before to embrace change and build a better tomorrow.
India is slowly adapting to this shift as it makes its way into the market, and the number of green-tech companies has recently increased.
Several startups in India are developing solutions to help build a sustainable energy future through clean technology. Therefore, it has created a buzz across the entire ecosystem among investors and entrepreneurs looking for investments in this industry.
With countless enterprises and foreign direct investment inflows into the Cleantech industry, India has become a highly profitable market for the industry.
What is cleantech?
Among the aspects of clean technology are:
Clean energy and energy storage

Eco-friendly materials

Resource efficiency and energy efficiency

Agricultural sustainability

Sustainable transportation

Land, water, and air quality

Waste & recycling
In India, where the market for clean technologies is overgrowing, and the country will increasingly rely on clean methods for generating, transmitting, and managing its power, there is still a large degree of entry into the market. Clean technology is growing due to innovative startups.
 In India, young entrepreneurs install 75 per cent of the solar PV capacity. To make RE account for 15% of the total energy basket, the government anticipates attracting investments in RE of over US$ 200 billion.
Understanding Cleantech
Companies involved in energy, water, transportation, agriculture, and manufacturing are often cleantech. Green technology is often used interchangeably with the term "green tech".
It is from the community of venture capitalists (VCs). It is somewhat different from how the concept is explained compared to many green companies, which are more concerned with sustainability than profitability. Solar power, wind power, biofuels, and water purification are high-growth industries.
Cleantech Factors
By 2050, the world is expected to have a population of 9.9 billion – mainly in developing countries. 

Natural resources will be further stressed, supply challenges will increase, and price instability will result.

Developing countries are likely to experience a dramatic increase in natural resource demand due to rapid industrialization.

The urbanization of the world directly impacts the consumption of resources.

It is a strategic imperative for many countries to be energy independent.

New environmental materials have been developed in response to the consumer demand for cleaner, less toxic products.

As a result of rapid industrialization, policies and regulations are changing.

When costs and prices rise, companies and consumers search for ways to cut costs and increase efficiency, particularly in declining revenue periods.

Relatively wealthy people (as in, middle-class people) is likely to increase over time.

Risk mitigation is also integral to the development of cleantech infrastructure.

Climate change will exacerbate many of these factors.
Top 10 Cleantech Companies in India 2022
1. Husk Power Systems  ‌
Founders: Manoj Sinha, Ratnesh Yadav, Charles W. Ransler, Gyanesh Pandey
Founded In: 2007
Rice husks create fuel by a biomass gasifier that makes electricity using a low-cost technology developed by Husk Power Systems based in Bihar, India. The firm uses proprietary technology that creates electricity using a biomass gasifier that converts the husks, a waste product of rice production, into fuel. Their 'pay-per-use' renewable energy service uses a mobile-enabled innovative metering system, and they provide a flexible service with 100% renewable energy. They offer a 24-hour on-site team and a maximum four-hour response time when issues arise. Their AC power meets the aspirational needs of households, small businesses, and factories at low costs.
  ‌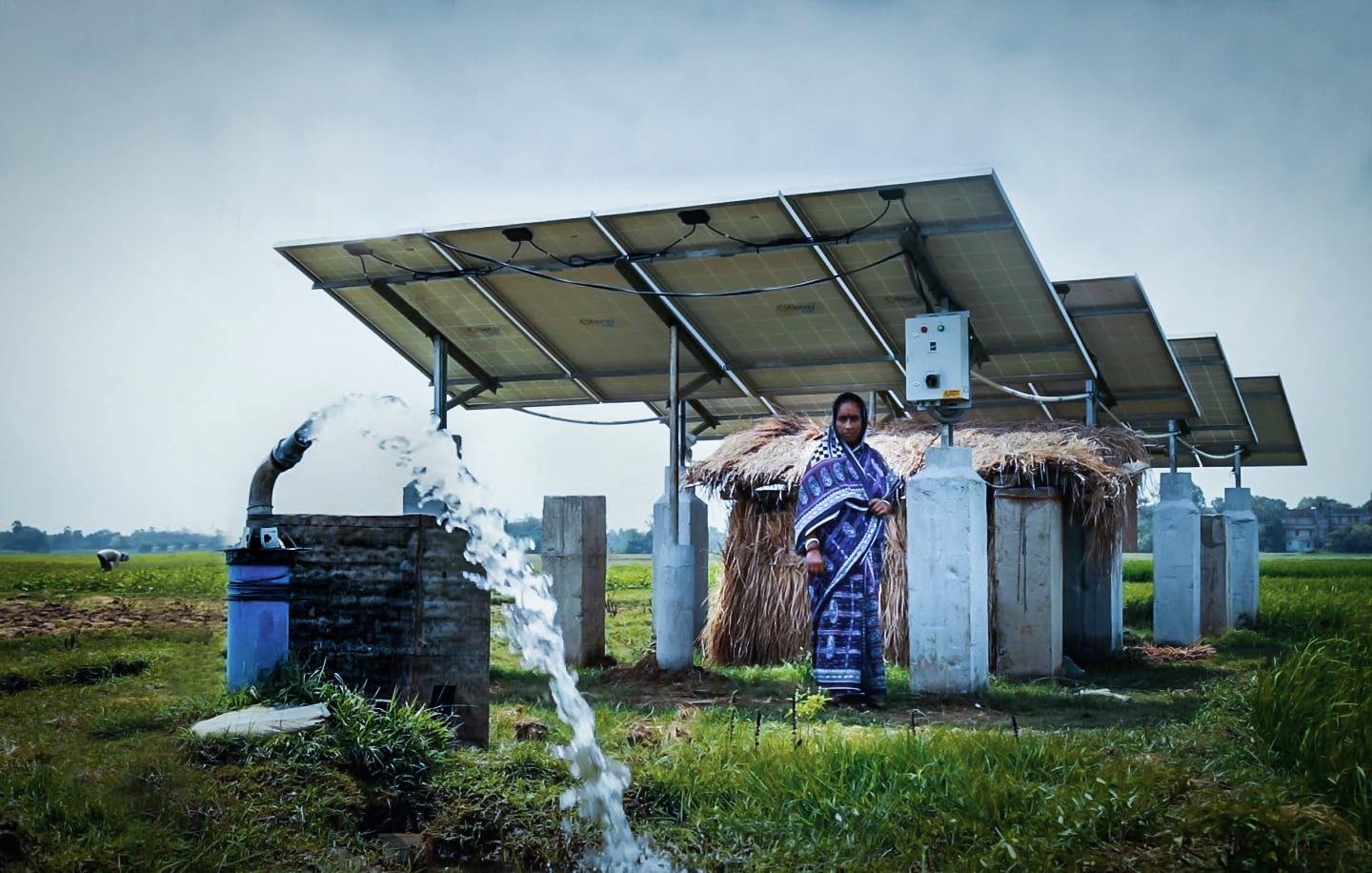 2. ONergy 
Founders: Vinay Jaju, Ekta Kothari, Piyush Jaju
Founded In: 2009‌
ONergy offers design, engineering and manufacturing services for solar energy generation schemes such as solar rooftop power plants, solar irrigation pumps, etc. By providing these services, it wants to reduce energy costs for customers. OPEC and bank financing are also offered to make solar energy affordable. The company not only provides affordable products but also high-quality ones. It develops an ecosystem for sustainable development and rural empowerment by maintaining a robust after-sales service network.
Solar TV, solar computers, solar microgrids, and solar irrigation systems are examples of ONergy products recently launched. Mathis utilizes the existing networks of local NGOs, SHGs, and rural entrepreneurs to operate. With RECs in West Bengal, Odisha and Jharkhand, it works in remote areas across these three states. RECs are located in 12 states of the country.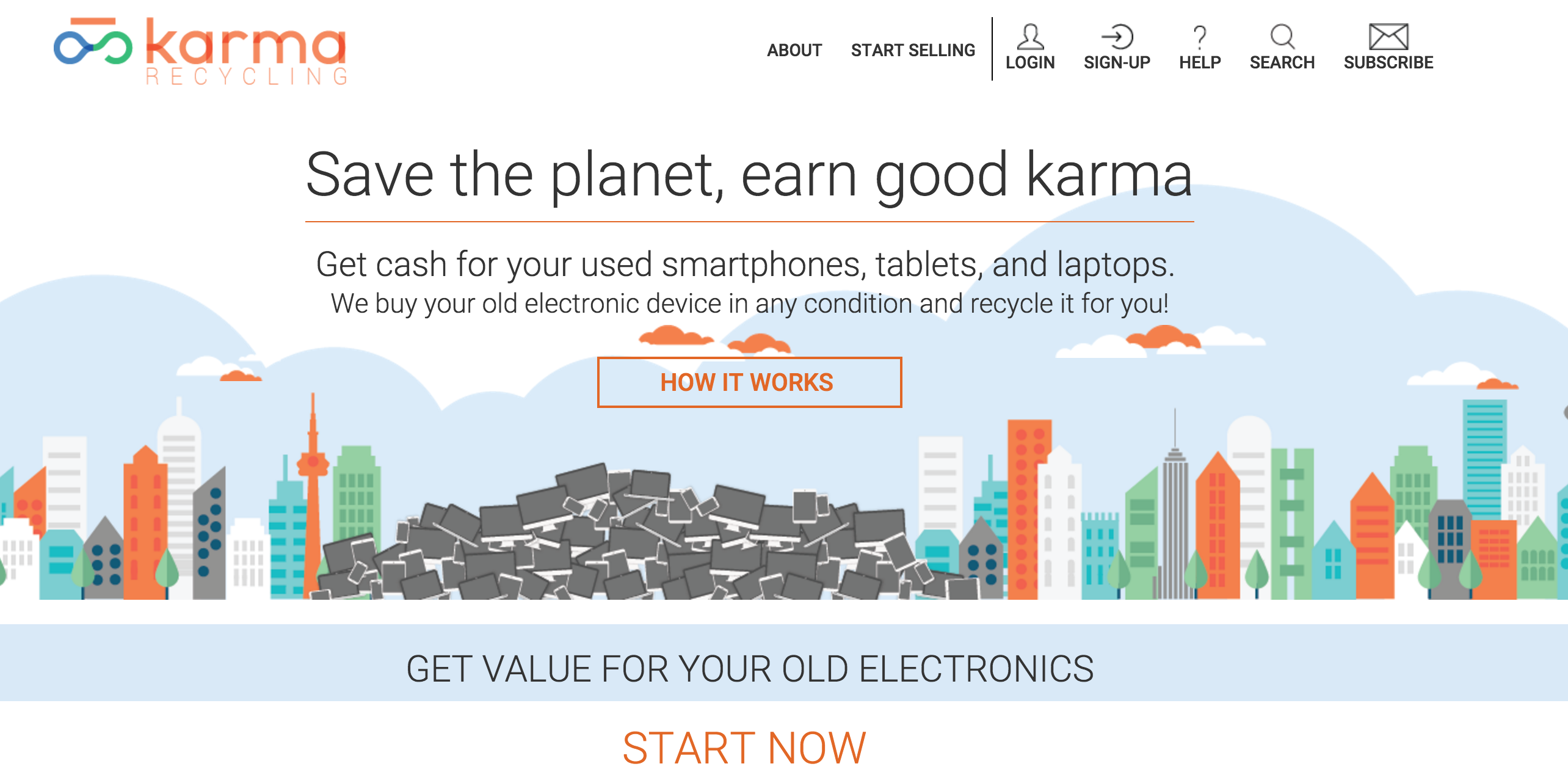 3. Karma Recycling
Founders: Aamir Jariwala, Akshat Ghiya
Founded In: 2013
Delhi-based Karma Recycling is one of India's largest trade-in operators and mobile device distributors. Consequently, it is a consumer, enterprise software, and services solution, which helps manage large-scale buyback and trade-in programs. It is the second-largest market for mobile devices globally and is becoming an e-commerce and recycling hub on a global scale.
The re-use of mobile devices helps divert tons of e-waste from landfills. As much as possible, a mobile device's life should be extended, and when this is not possible, it should be recycled responsibly. Karma Recycling has restored over 95% of the mobile devices we've collected. As part of the zero-landfill policy, five per cent of the remaining materials are recycled responsibly.
4. A K Surya Power Magic
‌Founders: Abhilash Thirupathy, Karthic Ravindranath
Year of Inception: 2012
Founded in Coimbatore, Surya Power Magic provides reliable and durable solar irrigation solutions to the Indian farming community. For Indian farmers and the average Indian, power has always been a problem. For farmers in power-deficient areas, the company sells solar water pumps. Surya Power Magic works with 36 startups from India and five startups from the U.S. that build products to solve social problems.
5. Green India Building Systems and Services (GIBSS)
Founders: Arun Shenoy, Mandar Kaprekar
Founded In: 2009
This Cleantech startup specializing in geothermal air conditioning technologies for cooling, with its headquarters in Mumbai and offices in Delhi, Bangalore, Hyderabad, and Singapore, is headquartered in Mumbai. Additionally, it offers innovations like Hot Water Cogeneration and LED highly energy-efficient lighting systems. According to the company, 50%-60% of the user's costs will be reduced, along with a proportional reduction of buildings' carbon footprints. India currently has 400 facilities that utilize the company's technology.
The conduct of an organization is inextricably linked to the behaviour of individual employees in the performance of their work at GIBSS. Every employee of GIBSS is expected to adhere to the highest standards of ethics and business conduct. The GIBBS Group was recently named the Sankalp 2012 Award Winner in 'The Clean Tech & Clean Energy Sector' for the most innovative and sustainable company.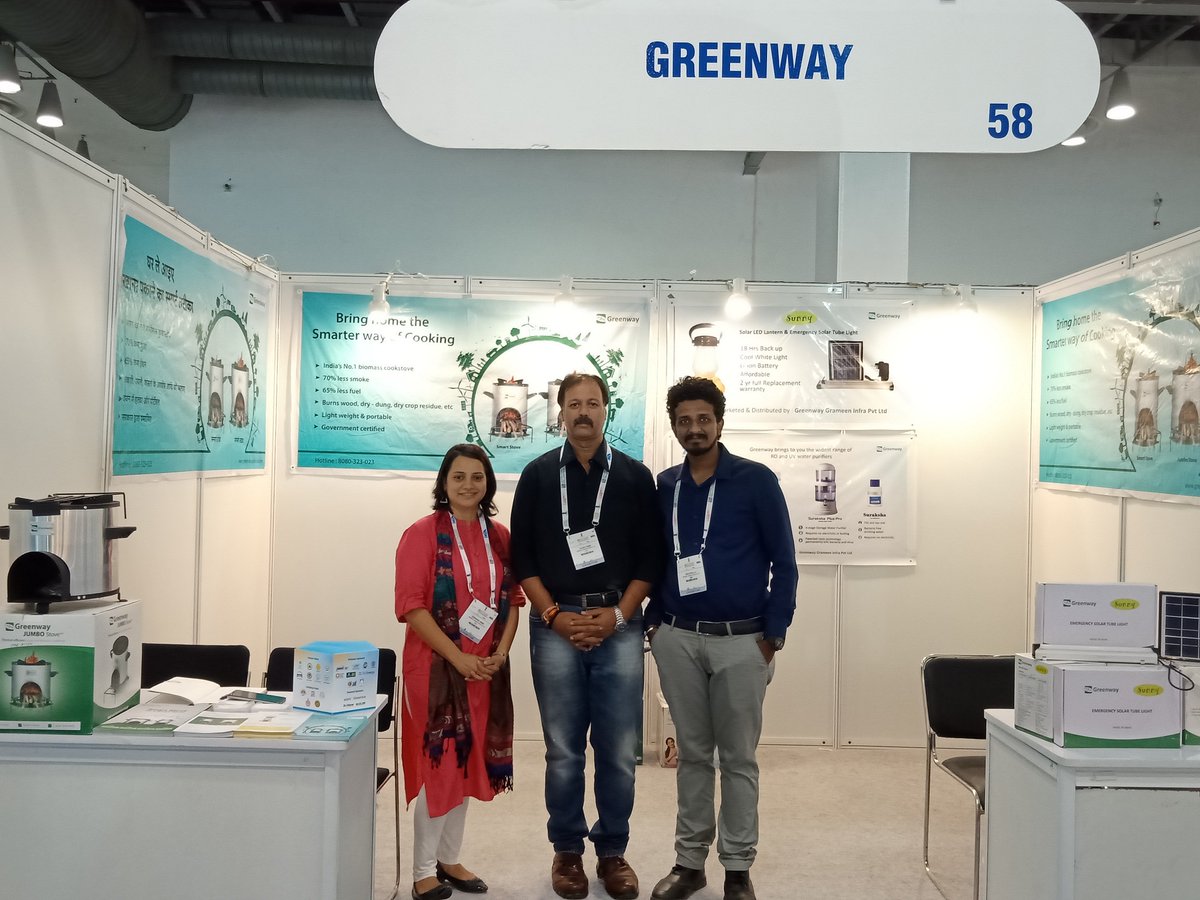 6. Greenway Grameen Infra Pvt. Ltd.
Founders: Neha Juneja, Ankit Mathur
Year of Inception: 20110
Greenway Grameen infra Pvt. Ltd. provides rural Indians with home energy appliances by designing, manufacturing, and distributing affordable and energy-efficient smoke-reducers. The company sells its products through Paytm. Reducing smoke, fuel, and greenhouse gas emissions reduces emissions by 70% and 65%, respectively. Eventually, it aims to be recognized as the preferred brand of choice globally.
7. GreenObin
Founders: Saurabh Jain, Utsav Sharma, Nitin Goel
Founded Year: 2009
Services provided by GreeObin: Waste Audit, Training Program, Recycling Bins, Eco Fair, Recycled Paper products, etc.
GreenObin is a cleantech startup that offers independent recycling and waste manage. In addition to becoming the premier scrap collection service, its mission is to establish an environmentally-conscious company that is profitable and well managed. Its ultimate goal is to create awareness among the community, recycle waste materials, and save the environment. The program is also working toward cultivating an awareness of environmental issues among its workers who use a large amount of paper.
                ‌
8. Gram Power
Founders: Yashraj Khaitan, Jacob Dickinson
Year of Inception: 2010
From microgrids in rural areas to one of the country's largest innovative meter installations, Gram Power has been setting the standard for innovative technology. Electrification is a significant challenge in developing countries, addressed by the startup's Smart Grid technologies. The startup has implemented smart grids in 30 rural Indian areas with its Smart Microgrid solution. India's biggest private power distribution company uses its technology to manage power distribution for the national grid.
9. OORJAN
Founders: Gautam Das, Roli Gupta, Hrishikesh Deshpande
Year of Inception: 2014
The rooftop solar market in India is booming. Last year, the country added more solar capacity than it had ever done before. In India, the government has pledged to deploy 100 GW (USD 100 billion) of solar power by 2022, of which 40% will come from rooftops. 
A rooftop solar platform in India, Oorjan, is one of the most innovative and fastest-growing online portals. Getting volume discounts from top solar brands in India and worldwide is one of Oorjan's strengths. Through direct agreements with nationalized banks, the bank provides low-interest loans to homes, housing societies, businesses, and non-profit organizations.
10. Log 9
Founders: Akshay Singhal, Kartik Hajela
Year of Inception: 2015
The company creates sustainable energy and filtration solutions through nanotechnology. It is headquartered in Bangalore, India. This company specializes in graphene, and the government of India's Department of Science and Technology named it 'Most Innovative Technology Company of 2018'. Among its accomplishments is the development of Aluminum fuels for stationary and automotive applications. Graphene commercialization will be managed by a team of scientists and engineers at Log 9. As part of Log 9 Spill Containment's 'Sorbene' UV Air Purifier line, the company recently developed indoor air purifiers.
Laws impact India's cleantech Industry
 
Specific laws and guidelines do not govern the sustainable energy sector in India. However, there are some essential facts, procedures and arrangements:
The Electricity Act 2003    

The National Tariff Policy (NTP) 2016  

The National Action Plan on Climate Change (NAPCC)

The National Rural Electrification Policy    

The National Electricity Policy 2005
Recent news reports indicated that the Indian government is preparing regulations to allow companies to purchase renewable electricity from state distributors at green rates. By doing so, India will reduce its carbon footprint and encourage companies to switch entirely to renewable energy.
Way forward
In addition to resonating with the growing awareness around environmental conservation, the need for the transition towards cleantech makes sense from a perspective of a low-carbon, resilient, regenerative economy. In addition to coping with the current challenges of unemployment and unsustainable growth, a recovery powered by green stimulus measures can address the vulnerabilities caused by climate change.
The cleantech sector in India has set ambitious targets to create a net-zero carbon economy in the coming decades. However, India must overcome some roadblocks such as difficulties in land acquisitions, an inability to clear utility dues, easing tariff caps, and enhancing access to finance to hit those targets.
Cleantech businesses need enabling policy frameworks and regulations in India.
Importance of Cleantech industry in India
India's Cleantech industry has seen rapid growth over the past few years. The country has always been generous and upfront in supporting this industry.
As said by Miss Gaganjot Kaur, Project Manager at Swissnex India's cleantech initiative, our country plans to increase renewable energy capacity by 175 GW by 2022.
Nonetheless, the Indian government has shifted this goal to 225 GW by 2022 and has several plans in the pipeline.
The Indian government has set to meet 40% of its energy requirements by renewing energy sources. Many foreign investors are becoming interested in this project.
As recently as 2018, India was ranked fourth in EY's Renewable Energy Community Attractive Index. Indian energy companies can offer both domestically produced products and services and international products and services.
Challenges of Cleantech industry
Increasing the reliability of renewable sources
Renewable sources like solar and wind are unreliable, making investments difficult. Without the ability to store excess electricity, these sources cannot generate large amounts of electricity. 
Additionally, these sources are not scalable and cannot supply the current global demand for energy.
Installation and development costs
Solar and wind energy's high initial costs have been identified as one of the biggest challenges to renewable energy development. Proper integration and planning of solar and wind energy are equally important. Moreover, further research and technology development of these projects comes at a considerable cost.
Key trends in Cleantech
Jawaharlal Nehru National Solar Mission (JNNSM) was announced in 2010 to upgrade India's energy security while promoting environmentally sustainable growth. According to the JNNSM, India's solar power capacity targets will be ramped up to 100 GW by 2022 under Prime Minister Narendra Modi.
To achieve this goal, various incentives, including zero import duties on capital investments and raw materials, as well as low-interest rates and priority lending sectors, have been arranged.
Over 0.3 million jobs are expected to be created by the solar and wind energy sectors by 2022 in India. 50,000 Suryamitras of the skilled workforce have been set as a target in the solar energy sector for 2019-2020 to meet the growing demand for trained labour.
The German Development Bank has provided India with a soft loan of 75.26 billion rupees (USD 1.05 billion) to implement green corridor projects. With this initiative, renewable energies will be integrated into conventional power grids. The soft loan will fund 40% of intrastate and 70% interstate transmission projects.
Decentralized solar power
India's government has prioritized providing electricity to all citizens. Slums, villages, and households that currently are not part of the grid or centralized distribution system are included in this category. A few cleantech firms use standard packages to convince slum dwellers to switch to solar power from kerosene. Pollinate energy, for example, offers five-week, interest-free payment plans for renewable energy lanterns and stoves to families living in the slums of Bengaluru with bare-minimum necessities.
Conclusion
India is making significant efforts and investing in the Cleantech industry. In addition, the government is implementing regulations to make it easier for companies to purchase renewable electricity from the state.
India is becoming more developed in clean technology due to the high demand for clean power to reduce pollution and boost energy protection. Some of the most prominent eco-friendly investors have a great deal of interest in the Indian Cleantech industry.
Startups using clean production techniques and utilizing safe or less harmful techniques, energy sources, and technology are growing in India each year, emphasizing producing environmentally-friendly products that will benefit the natural environment. 
Sustainable development is therefore integral to the concept. Developing green technologies will help India produce cleaner energy and consume it more efficiently. Cleantech startups are considered future pillars of Indian sustainable development by the country's leaders.
Increasing global warming, unsustainable growth, and depletion of fossil fuels have created enormous devastation. Individuals, businesses, and governments alike are moving toward a cleaner and greener way of life since we have no other choice.
Cleaning up our planet with Cleantech technologies and companies is on the agenda, which encompasses recycling, renewable energy (solar, hydro, wind, biofuels), green construction, electric vehicles, lighting, and more.
India is also adopting clean technology solutions.
It is still in its infancy, but we are confident that such a business will help our country thrive in ways we hadn't anticipated, leading us to a clean and green environment. In India, cleantech is still a concept that is still emerging, but it is rapidly growing in India, and the government is also taking notice of the idea. Furthermore, the Indian Government has proposed different approaches and rules to promote this area.
This region could transform India's electricity production if its wind, solar, biomass, and hydro resources are appropriately tapped. Natural pollution caused by nonsustainable energy sources can be eliminated by using clean technologies. Likewise, it can provide universal access to energy. The cleantech market has expanded as a result.
edited and proofread by nikita sharma