Trends
Top 10 Best Earbuds Under 3000 in India 2022
Best 10 Earbuds Under 3000 in India 2022
The top 10 best earbuds under 3000 in India are upcoming gems. Wireless is entirely on the rise, and most people will choose wireless airpods over wired earphones when given a choice. Nowadays, it is common to see a pair of earbuds As a result, here is our Best Pick for the best earbuds under 3000 in India.
Wired earphones were a comfort in our darkest moments; I do not deny that. However, sometimes they are pretty intrusive. Their drawbacks include getting tangled easily, being quite difficult to handle, and not being comfortable when exercising, dancing, or playing games.
Don't worry; we aren't stealing your music, dance, or gym partners. We simply provide you with this modified version as another alternative to wired earphones. Alternatively, you can call them earbuds or the 2.0 version of wired earphones.
We have included all the best and top-rated brands and their products in this series, and I assure you that until the end of this article, best ten under 3000, there will be many unknown chapters.
Best 10 Earbuds Under 30000 in India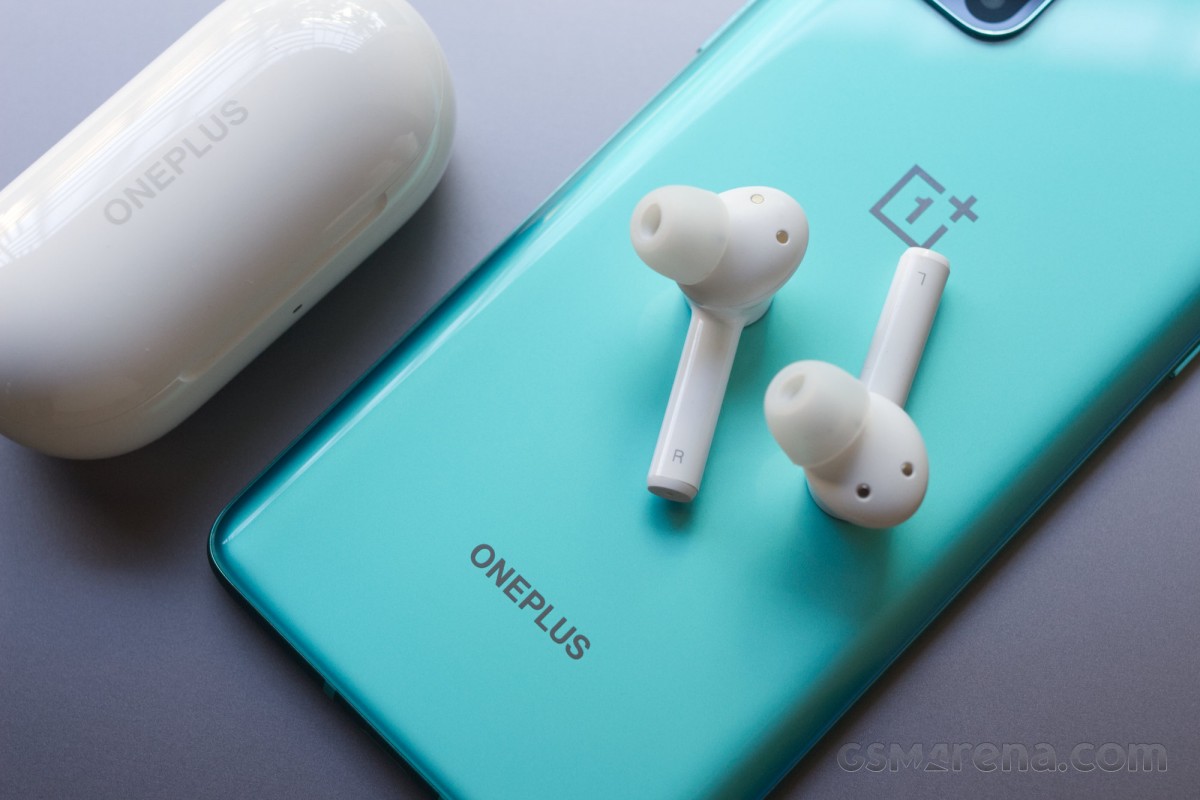 1. OnePlus Buds Z.
Key Features –
Battery Backup of 20 hours

Dual microphones

Instant quick pairing

IPX 55 rating

10 mm dynamic drivers

Supports Dolby Atmos

ASAP fast charging
For the best ten under 3000, this is the entry-level product. We are looking forward to the OnePlus Buds Z. The OnePlus Buds Z was recently launched, and it has garnered quite a following since then. This product comes with a lot of surprising features for just $3000.
OnePlus Buds Z features 10 mm dynamic drivers that give the device its powerful bass and support Dolby atoms technology.
You can listen to music for up to five hours on a single charge. The two power cases provide 20 hours of battery backup, Earbuds provide 5 hours of battery backup, and the case provides 15 hours. Additionally, it has ASAP fast charging technology, allowing 2 hours of playback after a 10-minute charge. It is a perfect model for gamers since the earbuds have low latency.
It is sweat- and water-resistant with a dual microphone per earbud and an IPX55 rating. This is a first look product.
PROS:
Powerful bass

Noise reduction algorithms

Momentary switch for call and music

Voice assistant

Fast charging

Sweat and waterproof

One year warranty

Clear and quality sound
CONS:
Noise reduction is not as expected.
2. MIVI DuoPods M80
Key Features –
AptX codec support

Colour: Black

Bluetooth version-5.0

Bluetooth range- 10 m

Battery life – 30 hours

IPX4 rating

Qualcomm QCC3020 chipset

CVC noise cancellation
MIVI DuoPods M80 are one of the best earbuds under 3000. The charging case and earbuds are plastic material with a glossy finish. The charging case has four different LED lights to indicate the battery level. Wearers do not have to worry about the earbuds falling off due to their secure fit.
With this device, you don't have to worry about sweat or water splashes since it has an IPX4 rating, making it water- and sweat-resistant. It is a perfect piece for gaming, as it has extremely low latency. With the MIVI DuoPods M80, you get 6mm, dynamic drivers, for powerful bass.
There is also 3-hour battery life and ten charging cycles with the charging case. It uses Bluetooth 5.0 and is available in mono and duo modes.
Pros
Balanced and sound

Voice assistant supportive

Impressive call quality

Lightweight

used in mono mode

Type-C charging
Cons
3. pTron Bassbuds Plus True Wireless earbuds
Key Features –
One-step pairing

Playback time: 4 hours

Digital indicator for battery

Dynamic copper drivers

Bluetooth version 5.0

A2DP technology

IPX4 rating

Colour options: White, Blue, Red
Who does not love everything at their fingertips? One of our third products is all about one click, and we use the latest technology to create this product. These pTron Bassbuds Plus True Wireless earbuds will melt your heart, featuring three vibrant colours and one-step pairing.
When charged normally with the charging case, the earbuds last for 8 hours. A voice assistant is available with a single click. No connectivity problems and high stereo were calling with the pTron Bassbuds Plus True Wireless earbuds, as they had Bluetooth version 5.0 and A2DP(Advanced Audio Distribution Audio). Moreover, these earbuds are sweat-proof and waterproof, having an IPX4 rating.
Even these are the preferred ones of the best for the gaming sessions. Furthermore, they are available both in mono and duo mode.
Pros
Deep and thrilling audio

Assistant with a single click

Stereophonic calling with high quality

Useful in monochrome as well.
Cons
Earbuds do not have a volume control

A few times, the earbuds have been misplaced in the charging case while shaking, interrupting the charging process.
4. Realme Buds Air Neo Bluetooth True Wireless Headset
Key features:
The weight of the device is 4 grams

The color white

In-built microphone

Version 5.0 of Bluetooth

The Bluetooth range is 10 meters

2.5-hour battery life

Battery range with case: 14-15 hours

Digital touch controls

Charging time – 2 hours

Instant pairing mode

Low latency mode

Wear detection feature

IPX4 rating

Noise cancellation
In the Best earbuds under 3000 category, the Realme Buds Air Neo Bluetooth True Wireless Headset is ranked fourth. Apple AirPods look similar to these earbuds. Therefore, if you were looking for Apple AirPods but couldn't afford them, you can settle for this, which is no less than the Apple AirPods. When one earbud gets lost, Realme's best service is to replace it.
A charging case and a single earbud are all you need; you don't need to buy a whole set. Pairing is fast with the earbud. Featuring Bluetooth 5.0 technology, the Realme Buds Air Neo Bluetooth True Wireless Headset has a 10 m range of connectivity. Users will be guided in using the device's touch controls.
Realme's most noteworthy feature is the 'wear detection', which automatically stops the music after the earbud is removed from the ear. The battery lasts for 2.5 hours without charging and for 14-15 hours with a case, which is not very impressive compared to other products.
The bass of the earbud is average, so if you are a bass lover, you will not enjoy the earbud that much. You'll hear a clear midrange, low range, and high range with sound. A sweat- and splash-resistant IPX4 rating has been achieved by the earbud. Furthermore, the company boasts a low latency mode, making it useful for gaming periods.
Pros
Stable and auto-pairing

Good audio quality

Best for gaming mode

Sweat and water-resistant
Cons
Touch response can be irresponsive sometimes

Poor noise cancellation

A Micro-USB cable is not available.
5. CrossBeats Pebble TWS
Key Features –
Precise drivers

Noise cancellation earbuds

3.6 gm

fast 60-minute complete charging

Dual audio quality

Colour option- 3.6 gm

Battery life- 4.3 hours

Battery life with charging case- 20 hours

multiple voice assistants supportive.

IPX6 rating
No one on earth will like the battery threat. The CrossBeats Pebble TWS is a name that will bring a smile to your face if you are tired of low battery issues. CrossBeat is not an ancient brand, but it has made a name in the Indian electronics market in recent years. A stylish pair of earbuds, these weigh 3.8gm and are quite stylish. They have a shiny finish that is one-of-a-kind.
The CrossBeats Pebble TWS has an IPX6 rating, so you're ready to go on any adventure. Additionally, there are volume controls and a multi-function button. You don't have to worry about voice commands because it supports multiple voice assistants.
The most beautiful aspect of CrossBeats Pebble TWS is the battery life. Charging takes about 60 minutes for these earbuds. Also, they provide 4.3 hours of playtime on a single charge. Plus, when charged with the charging case, they provide 20 hours of entertainment. Is there anything else one could ask for? The battery life is good, it looks stylish, and the features are updated.
Pros
Bluetooth version 5.0

Lightweight

Waterproof

Dual microphone

Type- c charging

Multi-functional button

Clear and crisp bass
Cons
Average noise cancellation.
6. Hifiman TWS400 True Wireless Earbuds
Key Features –
HIFIMAN Topology Diaphragm

Battery life: 19 hours

ASAP fast charging

Touch control

Weight: 5.9 gm

Colour: Grey

Noise Cancellation
Many of you will be hearing the name Hifiman TWS400 for the first time, and our main goal in adding the name to the list of best AirPods under 3000 is to introduce you to something new yet equally efficient and worth the money.
The charging case of Hifiman TWS400 True Wireless Earbuds is different from what you have seen before. Playback time is 19 hours with the charging case's rectangular shape. ASAP fast charging is available for this product, which takes 10 minutes to charge for 2 hours. Touch controls are available on the Hifiman TWS400 True Wireless.
The earbuds' touch controls control all commands. Gaming and music sessions benefit from the earbuds' low latency features. It is dust- and sweat-resistant, as it is IPX4 rated. HIFIMAN's Topology Diaphragm is one of the best things about these earbuds. They are also pretty stylish.
Pros
Low latency

Secure fit

Detailed high and mids

Supports Voice assistant

Highly Durable
Cons
Bass is quite disappointing

On-ear control is quite uncomfortable
7. boAt Airdrops 441 Pro
Key Features –
IPX7 rating

Bluetooth version-5.0

Batter life- 5 hours

Weight- 103 gm

Colour- Cheerful Red

It works as a power bank too

Charging time: 1.5 hours

6mm Drivers
The boat has relatively affordable and reasonable prices for getting earphones, headphones, or earbuds. There are some great TWs under 3000 here, I would say. You shouldn't think twice if you have the opportunity to purchase one, and just do it. You wonder why?
The Charging case has four LED indicators that indicate the battery percentage from time to time because the product is a one-look product with a plastic body and matte finish. The AirPods come with ear hooks; they are securely and snugly fitted in the ear. The boAt AirPods 441 Pro has multi-functional buttons for various commands; it is a multi-touch control button paired with any Bluetooth-enabled device.
It was pretty amusing to see the IWP(Instant wake and pair) feature on the AirPods. It can last up to 5 hours on a single boAt Airdopes 441 Pro charge. The earbuds have six mm dynamic drivers, which offer quality bass sound, clear vocals, and crisp treble. Due to its excellent separation between the tones and instruments, it makes an excellent choice for music.
Due to its IPX7 rating, the earbud is sweatproof and water resistant. Now you can use them in the pool. It is a small device, full of multiple attractive features, making it quite efficient and worth buying.
Pros
Stereo Calling

One-touch feature

Type C charging

Instant wake and pairing technology

Easy CTC control

LED battery indicators
Cons
No noise cancellation feature

No wireless charging
8. Neo 2 Wireless Earbuds
Key Features –
Weight: 32.5 gm

Battery life is 5 hours

The charger case extends the battery life by 15 hours

Version of Bluetooth: 5.0

2 hours for charging

A range of 10 meters is possible with Bluetooth

Choose from Amber Organge, Lime Green, Cobalt Blue, Raven Black

Rating IPX4
Our top 10 best earbuds under 3000 in India list includes the Noisy Shots Neo 2 Wireless Earbuds at number eight. The Hyper Sync Technology allows the earbud to instantly connect with other devices in this earbud. It is lightweight and comfortable to wear for longer periods.
With its 6mm dynamic drivers, the Noise Shots Neo 2 Wireless Earbuds deliver amazing sound quality. During calls, it offers crystal clear sound thanks to a powerful microphone. When charged with the charging case, the Noise Shots Neo 2 Wireless Earbuds have an access battery life of 15 hours. Touch controls on the earbuds control calling, volume, and changing tracks.
You no longer have to worry about being wet as this earbud has an IPX4 rating that makes it sweat and water-resistant. Its ultra-low latency is the third and last most exciting feature, considered the best for gamers. A gamer can therefore benefit from this.
Pros
Design and build quality should be good

The product is quite light in weight

Battery life is impressive

Audio quality is better

Waterproof and sweatproof
Cons
Not waterproof

Charging of the C-type is not allowed

The company claims low latency but it's not true

Small ears should not use this.
9. QOR9 Truedot W1 True Wireless Earbuds
Key Features –
Chipset from Qualcomm

6 hours of battery life

With the case charged, the battery has a life of 24 hours

v5.0 of Bluetooth

Cancellation of noise

A rating of IPX5

Smooth touch controls

Active Black is available as a colour option

There are several ways to pair

Battery life is extended by 3 hours with quick charging.
Have you ever tried to go a whole day without charging your earbuds? That's no longer a problem! Check out these amusing QOR9 Truedot W1 True Wireless Earbuds. With a Qualcomm QCC3020 Chipset, the One product on our list is considered one of the world's most advanced chipsets.
Here's your chance to guess what else QOR9 Truedot W1 True Wireless Earbuds have in store for you. Start with its automatic pairing mode, which allows this earbud to automatically connect to another device without any interruption.
In addition, it has HD technology, which makes it possible to hear individual words with great clarity and detail. I have it. You can control the volume, make calls, listen to music, or call your voice assistant. It has the most beautiful and longest battery backup of all QOR9 Truedot W1 True Wireless Earbuds. Why is that?
Due to the 6-hour battery life of the QOR9 Truedot W1 True Wireless earbuds, when charged with the case, then the battery life The deadline has been extended by 24 hours. Besides sweat- and splash-proofing, these earbuds are also water-resistant, so you can take them swimming.
Pros
Amazing build quality

Impressive bass

Long-lasting battery life

Sweat and water-resistant
Cons
Not entirely stable for low latency.

Not made for the perfect gaming experience.
10.Boult audio AirBass Zigbuds
Key Features –
Battery Life: 4.5 hours

Battery life with charging case: 18 hours

Hands-free stereo calling

IPX 5 certified

Auto Sync earpod

Smooth touch controls.

Balanced low, mids and high.

Noise cancellation

Ultra low latency mode

Thumping and powerful bass
Wireless stereo earbuds that are truly wireless. In the Indian electronics market, Boult is one of the reputed names, and the company is winning many hearts with its outrageous and innovative products.
As our final and 10th best earbuds under 3000 product, we have Boult AirBass Zigbuds, one of the tops known Boult products. Boult audio AirBass Zigbuds also offer multiple other features that are going to melt your heart, in addition to being a perfect option for stereo calling. Here are some of them.
These earbuds come in three effective colours: White-grey, Black-grey, and Red. Aside from having a high-quality design, the earbuds also feature a glowing LED indicator that shows their battery percentage. This is particularly useful and entertaining.
These earbuds feature smooth touch controls and provide high-quality sound for further control. 10mm neodynamic drivers give this earbud a powerful bass and clear vocals. On a single charge, the Boult audio AirBass Zigbuds last for 4.5 hours, and when they are charged with the case, they last 18 hours, which is not bad.
Touch controls and a built-in microphone make the earbuds ultra-smooth to operate. The button has multiple functions, and Bluetooth can transmit over 20 metres, the best range. Gamers can also take advantage of its auto-pairing and low latency features. As well as being your adventure companion. With its IPX5 certification, this watch is water- and sweat-resistant, making it the ideal companion for your adventures.
Edited and published by Ashlyn