Trends
Top 10 Best HRTech Companies in 2022
Top 10 HRTech Companies in 2022
HRTech Companies: India is among the world's greatest countries, with a major portion of its young people under 35. As a result, if India reaches its full potential, these people must be hired. Every year, millions of young people graduate college to earn a living and live out their goals.
Previously, employers had an easier time finding applicants during college recruitment because the competition and population were lower. However, in today's world of cutthroat competition, it's becoming increasingly tough for the hiring team to locate the ideal candidate for their organization!
Each Computer Science graduate strives to work for Google or Microsoft, whereas an Electrical/Electronics engineer aspires to work for Texas Instruments. As a result, the selection process got more complicated and tough.
The pandemic significantly influenced the worldwide labor market and human resources. Many businesses attempted to maintain themselves as their workplaces shifted to remote locations. Many tech firms have sprung up due to the rapid adoption of digital transformation, artificial intelligence, and automation. Investors poured money into HR IT businesses, according to CB Insights, to assure a range of different recruitment and talent administrations. According to a report by Livemint, employing HR technology could save Indian enterprises over USD 600 million by 2021.
Telecommuting policies are being implemented with increasing frequency, so talent acquisition professionals have to develop innovative ways to hire, train and retain talent. Thus, the growth of HR technology companies has been accelerated.
Whether you're looking to develop your employees using talent analytics or to diversify and build a comprehensive workforce, HR technology companies have a solution for you.
With their help, HR professionals can streamline their work and manage a decentralized workforce efficiently. As a result, the HR Tech Solutions Market is worth over $148 billion.
Corporate organizations spend an average of $ 310 a year per employee on HR technology, according to PwC's HR Technology Survey 2020. In addition, 74% of companies predicted that they would invest more in HR technology in the future.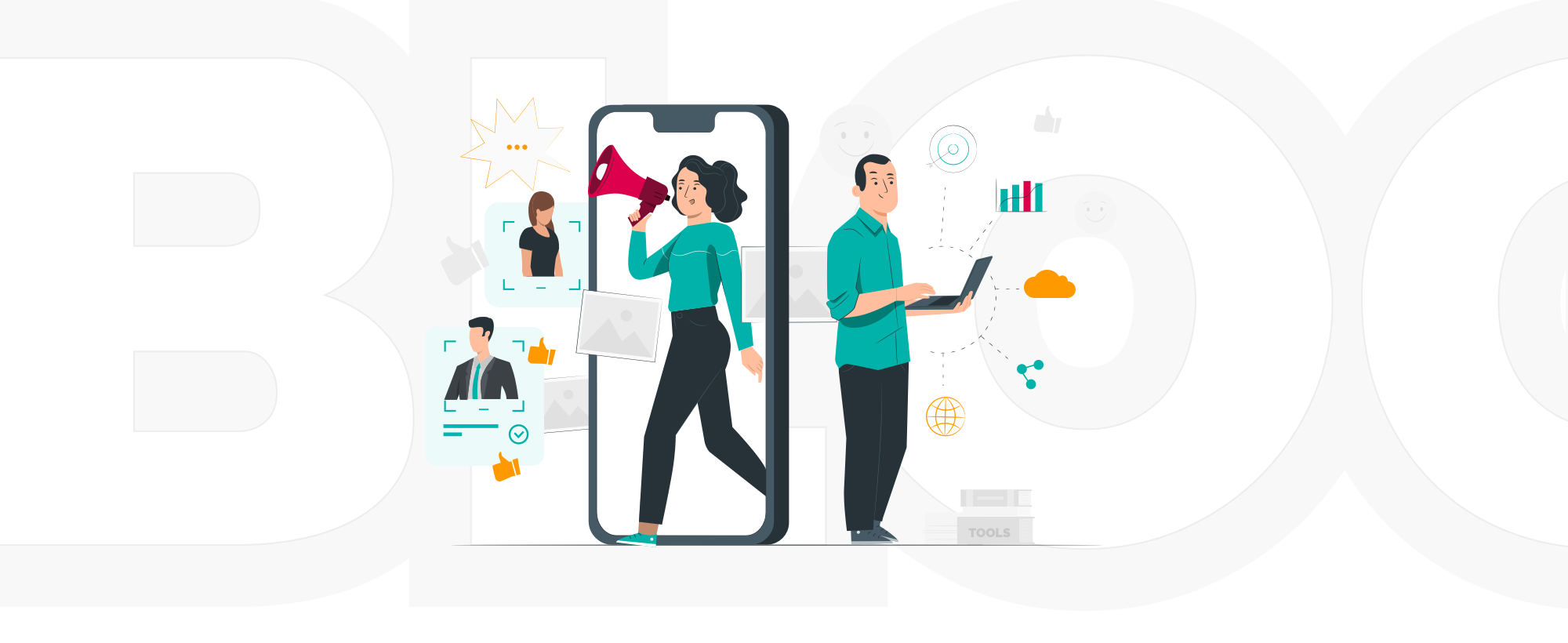 New technological breakthroughs continually disrupt the office ecosystem, making it chaotic and stressful. Forward-thinking businesses have embraced digital platforms to reap the benefits of the cloud's ease of accessibility, as well as the Internet of Things (IoT).
Human Resources technology, sometimes known as HR tech, is hardware and software that automates key HR functions. HR technology, HR's copilot, efficiently reduces an organization's time-consuming and manual operations by utilizing digitalization and automation.
Investment in HR IT businesses surpassed $1.96 billion in 2016, and development has been rapid since then. As a result, many HR software solutions have emerged, including talent acquisition, compensation management, payments, big data, and more.
This new breed of advanced HR tech tools uses technological innovations to give their clients a competitive advantage. Therefore, adopting world-class HR IT solutions is a sensible decision for several firms, particularly some with worldwide footprints, to guarantee that lengthy goals are reached.
HR technology solutions provide a unified environment for employees to communicate and establish bonds. In addition, managers can use the technology to guide on-site and team members via automation, improve staff satisfaction, and foster a positive company culture.
The COVID-19 epidemic has pushed the development of self-service, single-source HR IT platforms that can effectively address remote working issues. The platform offers automated and digitized solutions that help improve candidate engagement, experience, and retention.
Using HR technology, HR workers are freed from the manual organization and administration burden, which allows them to focus on increasing productivity, profit margins, and employee proficiency.
It's sometimes difficult to keep up with all of the excellent HR tech conferences organized regularly. You may lose time from your day-to-day business by regularly visiting vendors and networking with industry peers.
HR tech is evolving rapidly, however. You and your team can improve your productivity and business processes by staying up-to-date on trends and new advancements in HR technology. In addition, HR tech conferences rejuvenate the creativity of many professionals in this field and boost motivation for generating business-critical results.
Able to attend the best HR conferences has numerous advantages, such as: 
Access to the most up-to-date updates on current technology; 

Relationships are developed with corporate executives; 

Training and peer ideas; 

Subscription in future experience and understanding groups; 

Window shopping for new resellers; and copies of conference components (white papers, ebooks).
Because businesses cannot afford to spend money and time hiring, they have devised a more efficient method, namely delegating the process to an HR firm!
As a result, another company would handle the job for you. So, let's find out more about this new endeavor and see if it can stay afloat in the marketplace for the long haul!
Artificial Intelligence HRM
Is it all about managing people when we speak about Human Resources? To put it another way, those who manage other people. HR professionals have been manually managing operations, dealing with employees in person, and keeping paperwork and other critical company rules in hardcopy files for a lot longer. Rather than the interesting human components, the tedious work makes up most of the work. But, on the other hand, HR was not educated to be data scrubbers and collectors.
Companies wanted to streamline operations with capabilities like ATS, people management, and performance appraisal when the technology boom began in the late 1990s. For HR workers, these enablers made mundane, repetitive tasks easier.
With the recent Coronavirus pandemic, things have taken a drastic turn. As a result, people are being forced to isolate themselves, dissuading them from physically visiting work and requiring long-term remote management of employees.
The HR department faced a challenge that they've never had to deal with previously. Human Resources did not just manage to emerge from the pandemic, and it also maneuvered in a way that impressed the world. Human Resources was lauded for emerging from the ravages of the pandemic and doing so in the best, most effective manner. Why did HR successfully turn adversity into opportunity? What exactly did they do?
HR software tools and remote management software have become standard in almost every organization. HR technology bridging the tangible and intangible gap between employee and machine, whether for recruitment, onboarding, or performance evaluations. 
HRTech Companies in 2022
1. ADP
ADP, a well-known name in the payroll system, is expanding into the human capital management market with cloud-based services that combine HR, tax, payroll, and benefits management and analytics, outsourcing, and compliance expertise. Employers profit from process automation and predicted applications depending on the service provider's 600,000 user base, using benchmarks and trend analysis. The apps can be accessed via smartphones using a UI that includes a variety of social media capabilities.
2. Belong
Vijay Sharma, a BITS Pilani alumnus, founded the company in 2014. Belong is a predictive hiring tool that uses data science and modeling to find and engage elevated talent. They are regarded as one of India's leading HR-tech firms.
Belong is currently collaborating with Cisco, Reliance Jio, Amazon, and ThoughtWorks. Ml algorithms from Belong enable businesses to find and target high-fit talent, engage candidates with customized engagements, and speed up recruiting cycles at scale. The company raised $10 million in 2019.
3. Beamery
Beamery was established in 2014 to create a talent operating system that allows businesses to treat their candidates as customers. Beamery's CRM hiring approach will aid in attracting, engaging, and retaining talent across businesses. This strategy is based on technological innovations like data mining, predictive marketing, and artificial intelligence. As a result, Beamery is poised to change the way businesses approach personnel management and ensure that people are at the center of their operations.
4. Junko
Recruiters have been challenged by popular changes such as #MeToo and Black Lives Matter to create a diversified workforce. The impact of diversity in boosting corporate outcomes is also a hot topic of discussion. Junko Makes it simple for corporate leaders to achieve their diversity, equality, and inclusion goals.
The organization, founded in 2016, has amassed a talented workforce of over 100,000 competent and vetted experts with an underrepresented history. People of color, service veterans, women, and others make up Junko's talent pool. In mid-2021, the company raised $ 10 million in a new fundraising round.
Employers may connect with these specialists via Junko's AI-powered portal. Because the program simply interacts with the recruiter's Applicant Tracking System (ATS), Junko algorithm is used when HR actively recruits applicants and ultimately employs somebody else. Assign the contestant the title of "silver medalist."
The algorithm then finds a qualified silver medalist to start a new Junko ecosystem, and the applicant is added to the appropriate recruiter's ATS feed.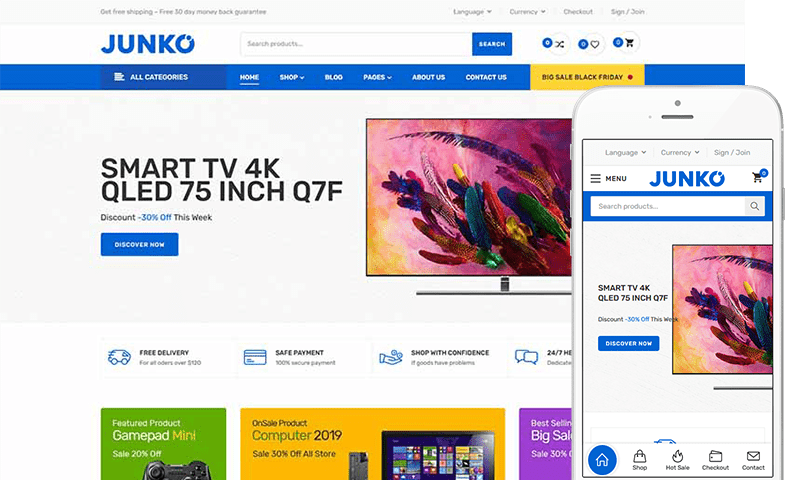 5. Allsynx
Chris Wood is the COO and President of the company. Allsynx is a startup in the HR Tech business that promises a futuristic way to lead the credit delivery system change. The company aspires to achieve a platform that corresponds with the clients' needs through a proactive approach developed to reinvent human resource management.

6. Unmind
There has been a surge in understanding the place of work mental health difficulties in recent years. As a result, corporate leaders and companies are continuously looking for new strategies to improve mental health in the workplace.
Due to the pandemic's change and anxiety, it's become critical.
Unmind enters the picture at this point. It's a comprehensive mental health platform that provides employees professionally validated tools to assess, comprehend, and enhance their mental health.
Similarly, HR professionals have access to anonymous statistics that provide insight into their employees' general mental health. Users can use any device to access the platform, making it ideal for today's dispersed workforce.
Unmind, based in London, serves more than 2 million professionals worldwide. In May 2021, the company raised $47 million in a Series B fundraising round.
7. Deloitte 
Deloitte is the world's largest accountancy and corporate consulting firm. ConnectMe, an all-in-one HCM platform that automates and enables digital HR service delivery via a mobile version, was developed by the company's human capital practice.
ConnectMe is a quality management dashboard built on the Salesforce platform that runs in the background of an employer's current infrastructure. As a result, employees gain easy accessibility to their personnel data and benefits accounts, as well as a set of self-help tools. At the same time, HR professionals may customize performance metrics with employee service contracts and get several analytics features.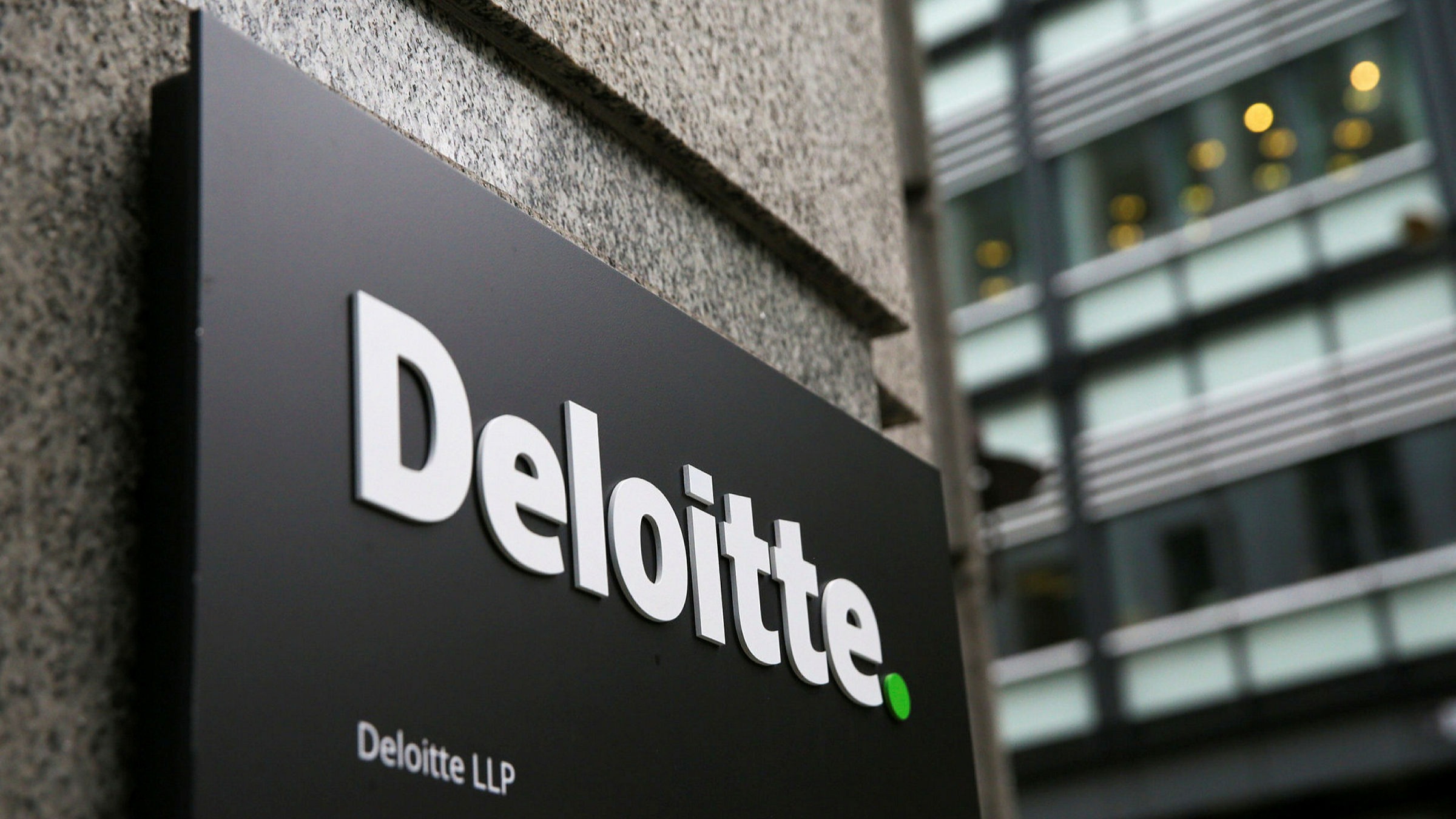 8. Darwinbox
Jayant Paleti, Chaitanya Peddi, and Rohit Chennamaneni founded the company in 2015.
Darwinbox is a company that provides cloud-based HR solutions. Darwinbox is an end-to-end HR platform that includes tools for recruiting, fundamental HR procedures, job involvement, performance evaluation, and staff movement, among other things. 
A recruiter can use the platform's AI engine to scan a job title and employee profile, extracting keywords to come at a ranking score. So, if a job has 400 applicants, the algorithm will select roughly 10-15 for the recruiter to speak with, saving time, increasing productivity, lowering expenses, and resulting in improved talent management. Paytm, Ekart, Spencer's, Delhivery, and other companies are among the more than 100 clients served by the three-year-old organization.
9. ChartHop
The company was founded in 2019.
In the HR technology sector, this is a relatively new player. However, significant firms like BetterCloud, ZoomInfo, and InVision have already been captured by their feature-rich HR analytics platform. Later this year, the company raised $ 35 million in a Series B fundraising round. ChartHop's talent analytics solution is built to work with its existing HR IT stack. We give talent acquisition professionals access to various data that may help them boost employee productivity and performance.
Other divisions can leverage the platform's insights to develop a more aspirational and better integrated.
10. Workshape.io
Founded in the year 2014, Workshape.io is a software company talent matching platform. They allow professionals to create a Workshape profile, a visual version of a traditional résumé. Employers may find matched talents based on their criteria using Workshare, and employees can logically establish their choices. This one-of-a-kind recruiting technology transforms the traditional hiring process by rendering it more personalized.
In 2022, watch out for these HR tech trends.
1. Improved remote work
Due to the constraints of a global workplace, online HR platforms are bridging the social divide between employees while maintaining physical and social distance. Based on changes brought on by the pandemic, remote yet approachable HR digitization platforms with a wealth of tools for monitoring personnel, such as talent acquisition, attendance records, and so on, are becoming more popular.
2. Hiring that is diverse and inclusive 
There is less human prejudice in the recruiting process with computerized recruitment. This provides an accessible hiring process that gives all applicants an equal chance and incorporates people from various backgrounds. This type of hiring, which epitomizes the 'Future of Work,' equalizes HR functions in the 'New Economy.'
3. Bridging the age divide at work
Millennials, Gen Z, and baby boomers all share a similar communication channel at work using HR software that does not prejudice employees based on their age. In addition, because every employee is subjected to almost the same availability of data on all matters HR as an employee, this encourages improved employee engagement without restraint.
4. Increased transparency and accountability
With capabilities like 360-degree feedback and 1-on-1s, AI in HR ensures transparency throughout the entire performance review, making performance appraisal more employee-centered and subjective. This maintains a healthy level of employer-employee trust while protecting each employee's personal information.
Furthermore, employees feel better desired, driven, and responsible for their unique contributions, which positively impacts the organization's growth.
5. Encouraging the formation of agile teams
Collaboration amongst cross-functional teams improves thanks to a single HR engagement software. The shared algorithmic engagement platform supports team-building efforts and attempts to promote organizational agility fluidly throughout periods of change. This Artificial Intelligence crisis management function in HR tech trends enables firms to recover from transitory failure and prepares them with a lengthy resilient strategy.
6. Matching the hiring process to the culture of the firm
HR workers can acquire a better understanding of the organization's culture, values, purpose, and goals using an integrated Human Resource Management System. They can acquire talent that matches their company's vision and mission if they keep this in the back of their minds. HR digitization and people analytics make this complex activity of scouting for and hiring the ideal individuals for increased employee retention faster and smoother.
7. Predicting the user's experience
HR communications software exists to bridge the gap between employees who are either close or far apart. Constant advancements in the HR technology system are based on predicting what its users will require in jobs.
Human Resource software provides for personalization and attempts to provide large volumes of information to employees in the easiest way possible, thanks to continual updates. In those other words, an effective HR management system prioritizes ease of use and response.
Conclusion
HR technology trends are evolving quickly and convergently worldwide, increasing the need for HR software to adjust to newer styles of operation. Despite the blurring of the lines between Human Resources and Information Technology, both must be responsive to the concerns and demands of the other.
The development of software that eradicates the possibility of human error and ends the boredom of mundane chores while also capitalizing on the human brain's uniqueness, creative thinking, entrepreneurialism, and personalization is an efficient, long-lasting comprehensive solution trying to combine tech chatbots and human sincerity.
Article Proofread & Published by Gauri Malhotra.