Trends
Top 10 Best ERP (Enterprise Resource Planning) Companies in India 2023
Top 10 Best ERP (Enterprise Resource Planning) Companies in India 2023
Technology and enterprise resource planning are both undergoing rapid change.
Purchasing, sales, finance, human resources, and marketing are just a few of the many organizational functions that enterprise resource planning software can help manage effectively.
It has undergone more than four decades of growth to become what it is now. It is brought on by constant adjustments in consumer behaviour, the state of the economy, competition, and technological advancements. Enterprise resource planning in the current era helps companies achieve operational excellence while achieving their financial goals. As businesses develop, we have witnessed the progress and innovation of enterprise resource planning, from a straightforward MRP (Material Requirement Planning) system largely focused on managing inventories and procuring natural resources to modern enterprise resource planning.
Businesses are actively utilizing multi-functional and expanded ERP software to meet customer needs and gain a competitive advantage. This software is capable of offering intelligent insights, personifying client contacts, facilitating remote working, and being prepared for greater automation.
Choosing a company solution and the evaluation process both expand and change along with the Enterprise Resource Planning technology economy. Since there are so many distinct solutions for various industries, business sizes, and usage scenarios, it may be difficult to narrow down a search to only the providers that offer software with the credentials a firm requires.
There is no one-size-fits-all ERP system, so each group should spend time investigating the capabilities, benefits, and drawbacks.
To help companies find the finest tool for their needs, the authors of Solutions Review have compiled a list of the top vendors of ERP software. A program known as an enterprise resource planning system analyzes, interprets, and carries out the daily fundamental operations of the many divisions of your business. With the help of this business management platform, organizations may control various systems and processes through a single system.
One of the most efficient current IT solutions is enterprise resource planning. It combines all of the company's crucial business processes into a single, universally applicable software package. It offers modules for managing data, streamlining processes, and doing business that includes accounting, marketing and sales, human resources, commerce and logistics, among others. With 84 per cent indicating they would, customers of Microsoft Dynamics 365 for Accounting and Finance are overwhelmingly more likely than users of other ERP systems to recommend their system to business partners seeking ERP solutions.
Among 22 providers offering enterprise resource planning, Oracle Enterprise Resource Planning Cloud has the greatest uptime and training quality, and 82 per cent of users say they are happy with it. Unit 4 Users to Manage also outperforms all other ERP suppliers in the study with an 83 per cent vendor help confidence rating, making them the most confident users. 
Enterprise Resource Planning Software's Advantages
For data to go from one module to the next and enable a single tool throughout the organization, enterprise resource planning often uses shared databases.
One may classify payroll as an HR function, for instance. The Finance department is nonetheless also engaged since money is exchanged. In such cases, data must thus transfer between the Finance and HR modules. So that you may better manage your organization both for short- and long-term planning, enterprise resource planning systems are a must.
What Does Enterprise Resource Planning Do?
An enterprise resource planning program aims to increase efficiency (and subsequently profitability) by more effectively managing company resources, including time, money, people, and other resources.
If you can reduce the workforce while maintaining performance and quality, you may expand your business more swiftly and ethically.
Software for enterprise resource planning collects various data and KPIs from several departments and places them in one location.
This makes it much simpler to obtain a comprehensive picture of what's going on with how resources are being used. From this high vantage point within the company, you may acquire crucial insights into how procedures can be altered or resources can be better allocated to produce superior development. Without the requirement for an Enterprise Resource Preparation system and careful planning on how assets should be distributed to make the firm successful and achieve the desired results, it becomes much more appropriate to invest money in strategies that fail.
On the other side, an effective Enterprise Resource Planning software platform enables a business to direct funding away from underperforming Enterprise Resource Planning strategies and toward ones that are producing fruitful outcomes. With an enterprise resource planning system, everything is in one location, making it simpler to find the data or report you want. The data you want ought to be readily available on the Enterprise Resource Planning interface; you shouldn't need to trawl through spreadsheets or several-business software tools to locate it.
What is the turnaround time for receiving results from the Enterprise Resource Planning system?
For small and medium-sized businesses, ERP software may be pricey upfront. However, organizations may use cloud-based solutions on a monthly basis thanks to accessible subscription plans.
Businesses noticed huge gains in just nine months, according to the survey by ITWeb. The payback period for EPR systems is very brief. Therefore, investing in them is worthwhile.
Top 10 Best Enterprise Resource Planning in India 2023
ERPNEXT
ERPNEXT is one of the most agile software on the market since it is a comprehensive, adaptable, and durable system. It is made to be easy to use and effective, helping the company accomplish its business goals. This ERP system has all the features you want and integrates with other applications with ease.
Additionally, ERPNEXT provides a fourteen-day free trial version of the program so that you may assess its adaptability. Additionally, a new account may be created and used in a few clicks.
Microsoft Dynamics 365 Business Central 
A cloud-based enterprise resource planning solution is available for developing enterprises. The product includes a manufacturing management system, a sales management system, an analytics system, a reporting system, and many other features.
Rushda College Management Software
A well-integrated modular structure distinguishes this distinctive college ERP software. Any college can modify its security features by using a user-defined password system. Additionally, you may create reports at any time using its straightforward UI.
Acumatica
The online and cloud-based company management software from Acumatica is accessible to small and mid-sized businesses.
A range of integrated financial, retail, distribution, manufacturing, construction, project accounting, and CRM apps are all included in the Acumatica ERP system for customers, and they are all developed on a single cloud-based platform. Users can use these resources to increase the capability of Acumatica's products, including a sizable network of new apps and partners throughout the world.
Oracle NetSuite
NetSuite was acquired by and is being marketed by Oracle Corporation. ERP, Professional Services Automation, CRM, Human Capital Management, E-Commerce, and NetSuite OneWorld are the five suites that makeup NetSuite. This allows NetSuite to be used in several currencies and to manage many subsidiaries.
The NetSuite platform offers financial management tools with integrated business information.

Cycle times will be shortened, and your planning will be of higher calibre thanks to its financial skills.
The order to cash process is sped up by the tools for order management provided.

It provides features and functions for supply chain management, procurement, warehouse and fulfilment, and production management.
NetSuite will enhance operational processes. It includes business intelligence that combines data with visual analytics. Additionally, because it is a highly scalable system, you can easily add and update features as your business grows.
Focus 9
Your procedures become simpler and more intelligent thanks to a cloud-based solution. It is an advanced technology that helps alter and expedite company operations. Companies may use this technology to automate the most important new business development processes.
With all the tools you need to develop, it's one of the top ERP systems in India. Additionally, the personnel, vendors, and investors may all readily communicate using this program.
Infor LN™
It is a cloud-based system that meets the requirements of discrete producers everywhere and provides them with the visibility they need to move quickly in response to demands from clients, suppliers, and authorities, all without the need for software updates.
Qualsoft eCollege
Not to add that a group of technological and management experts designed and developed Qualsoft eCollege, one of India's greatest college applications. It promotes social learning and aids in the creation of an ecology for learning. Additionally, it promotes learning in virtual classrooms with the use of voice, video, and chat using contemporary technologies.
Aptean
The 20-country network of specialized manufacturers and distributors that Aptean serves with industry-specific software is worldwide. Businesses of all sizes may benefit from the organization's solutions for ERP, supply chain, product lifecycle, logistics, warehouse management, manufacturing execution, and customer experience as they scale and adjust to market changes. For each client's unique needs, Aptean also provides cloud and on-premise deployment alternatives.
SAP S/4HANA
SAP is the industry pioneer when it comes to ERP software. There is a huge industry that uses SAP systems, which are the most widely used ERPs. SAP's enterprise software for medium-sized and big organizations is called SAP S/4HANA. It is possible to install SAP S/4HANA on-premises, in the cloud, or in a hybrid environment. It features robust real-time data processing capabilities.
It also incorporates the in-memory relational database management system HANA (High-Performance Analytic Appliance), which is largely used for sophisticated analytics and data processing.
A simplified data model is provided, as well as an in-memory database.

For a wide range of sectors, it offers capabilities and best practices.
A system with AI capabilities, SAP S/4HANA provides data visualization that is 100 times better, real-time actionable insights, and improved analytics. There are several deployment options included.
Let's examine each of these Enterprise Resource Planning advancements in more detail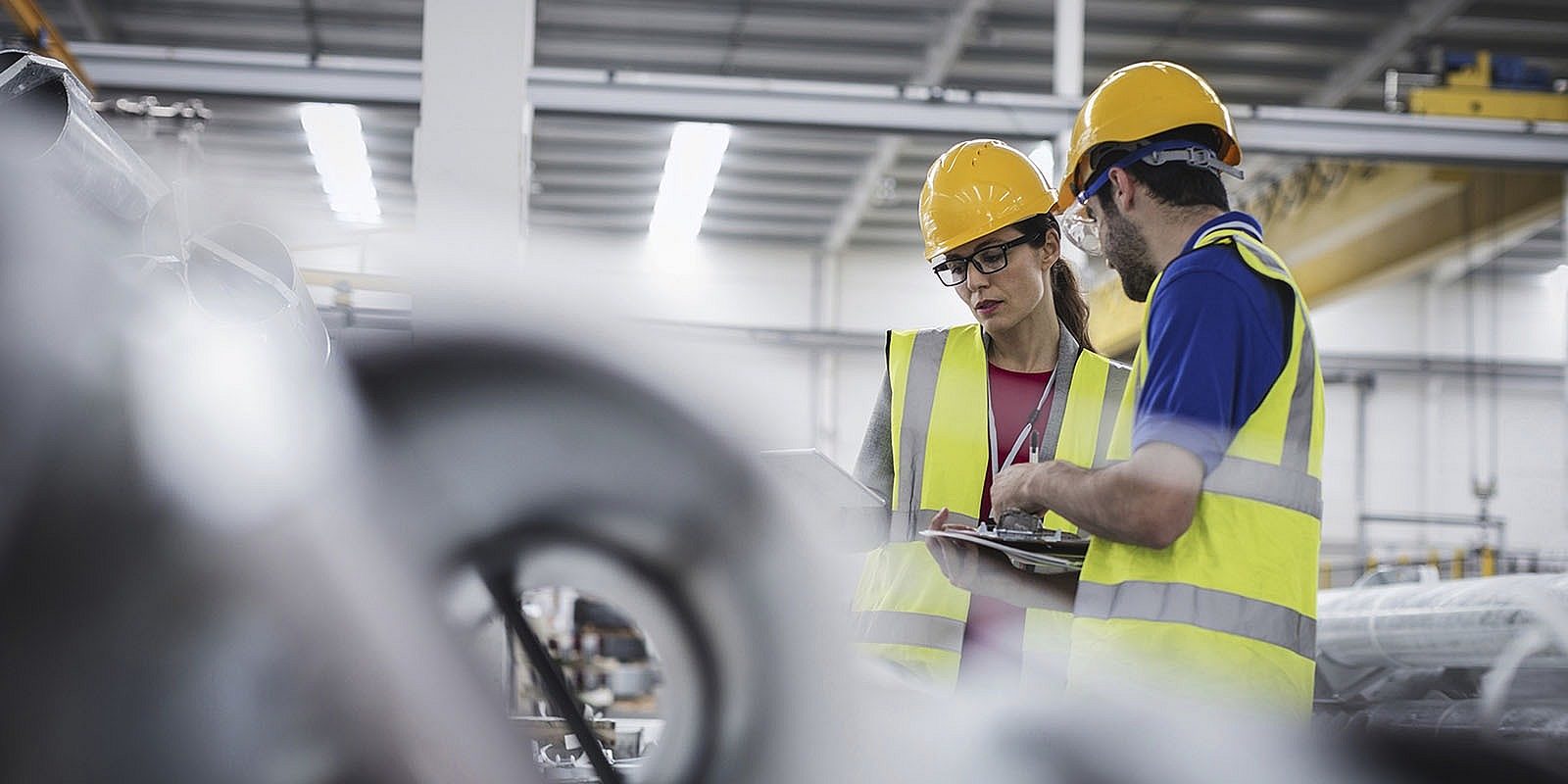 Make data-based judgments. Using big data and analytics
Big Data analytics-driven solutions may compile information from numerous sources and incorporate it into thorough reports, giving you deeper and more insightful company insights. Investment in ERP solutions that prioritize big data and analytics is essential since organizations are more inclined to base decisions on data and give predictions priority in order to stay competitive.
Automation & Simplification Are Possible With The Best ERP Platform
Business executives are getting more and more excited about integrating best-in-class technology, such as improved automation, across several departments and processes. Thanks to automation, manual entries are no longer necessary, freeing up the team to concentrate on important tasks that are essential to the company's survival and expansion. Process simplification made possible by ERP automation boosts output and efficiency. Because all of the information is in one central location and can automatically and simply flow throughout the whole business, you can be sure that you have the appropriate information at your fingertips at the right moment.
Utilize Low-Code/No-Code Applications to Complete Tasks More Rapidly
Many ERPs now provide low-code/no-code customization capabilities, enabling users to modify the software to meet their unique requirements even without technical knowledge. The days of waiting months to add a function to an ERP are long gone. Instead, the greater development freedom provided by little code/no code allows you to swiftly make changes to your ERP and make it operate in accordance with industry standards, allowing you to innovate and differentiate yourself from the competition.
Three-Tier ERP is becoming more popular.
The use of multi-tier designs, sometimes referred to as n-tier structures, is rising in ERP software. A three-tier ERP, for instance, disperses among three or different devices in a networked environment. Three networked machines maintain the application logic, database, and user interface separately. Due to their increased scalability, speed, security, adaptability, and durability, three-tier systems are a great option for growing enterprises since they can include data from a variety of sources.
Mobility Will Continue To Be A Game-Changing Element.
Every business benefits from ERP mobility in this cutthroat climate. To close agreements, it's crucial to provide your salespeople with the opportunity to examine current sales figures and stock information from their mobile devices. For instance, they might need to call clients outside of the office. An ERP system that is adaptable to a variety of platforms and devices will also be advantageous for stakeholders, suppliers, and staff members since it keeps them connected even when they are travelling.
An Easy Way to Implement Headless Architecture
It has long been a common practice to do several tasks using a single interface. However, the headless design in ERP greatly improves user experiences and makes complex tasks more approachable. A task-specific interface may be easily implemented with powered-headless ERP architecture, which separates business functionality from data and enables the creation of individualized user interfaces for each end user. A warehouse manager, for instance, may see more interfaces while using ERP than a sales executive in a company, yet will have access to a limited number of modules based on activities and needs.
ERP Systems with the Internet of Things (IoT) 
Capabilities Will Dominate IoT-capable ERP systems are becoming more and more common in manufacturing and other sectors that need completely automated data collection. Depending on the type of business, a number of features, such as raw material shipments, assets, warehouses, and so on, must be monitored and tracked around the clock every day. ERP systems gather data from IoT devices installed at places and components that need to be monitored around the clock and use it to provide real-time reports for improved visibility and decision-making.
A Growing Demand Existing For Healthcare ERP
Hospitals and healthcare organizations need an integrated system to keep support services, back-office operations, and core services altogether for improved patient experiences, reduced operational costs, and fewer overheads. Keeping physicians, patients, and clinical staff connected in real-time is now possible thanks to new ERP innovations for healthcare companies and multispecialty facilities. The use of ERP as a database to hold safety processes helps healthcare organizations comply with governmental and industry laws and regulations.
The fastest growth will be seen in cloud-based ERP.
SaaS ERP software sometimes referred to as cloud ERP software has been around for a while. However, because of the ease of adoption, low deployment costs, and improved collaboration capabilities of cloud technology, businesses have started to place a higher focus on it as a result of the pandemic epidemic. As a result, since cloud-based ERP enables real-time data access, remote working, and high-end data protection, demand for it is rising. Additionally, cloud-based ERP software does not need a sizable, complicated technical infrastructure, an initial outlay of money, or a lot of resources. Because of this, it is appropriate for small and medium-sized enterprises.
Machine learning and artificial intelligence will dominate.
ERP operations inside businesses are being significantly changed digitally thanks to artificial intelligence (AI). The use of artificial intelligence (AI) is crucial. AI may assist you in reducing inefficiencies and increasing productivity in your business, whether it's automating repetitive procedures or proactively resolving issues. Predictive analytics and hyper-automation are used by AI to advance ERP integration, improving customer experience and decision-making. For example, AI-enabled ERP systems that make use of chatbots, machine learning, and natural language processing can assist you in achieving your ultimate business objectives of cost reduction, increased productivity, and improved operations.
For a number of years, the education industry saw drastic changes, such as the switch from paper and pen to smartphones, tablets, and computers for instruction and learning. Making all processes straightforward, effective, and pertinent is still a major area for development in the educational system for both students and instructors. Student participation is one of the biggest issues facing schools today.
However, schools are currently concentrating on developing a centralized Enterprise Resource Planning (ERP) system to handle the many aspects of schools and the educational system. Every day that goes by, schools are getting harder. It is now simpler for schools to maintain a good learning environment thanks to the usage of technology like artificial intelligence and cloud computing in the classroom.
The current analysis estimates that the global ERP market for schools will increase at a CAGR of 16.2% from its estimated value of $8.05 billion in 2020 to $18.82 billion in 2026. The APAC region, particularly India, has the fastest-growing market, according to the poll. The article continues by stating that schools are keen to join the ERP trend and will eventually aid in the development of the worldwide market.
Installing an Enterprise Resource Planning System in Educational Institutions 
ERP software is integrated web-based software created for educational organizations like schools and colleges. All critical internal business activities may be automated thanks to it, and it forms the nucleus of an extensive management information system (MIS). Indeed, there is a glut of data and information that educational institutions must cope with.
Maintaining the date and time of processed information is a time-consuming activity when processing and storing such a vast volume of data and information in the form of records. Additionally, educational institutions oversee employees, tests, admissions, accounts, online portals, supply purchases, and admissions, all of which demand rigorous attention to detail. The institution has total control over all operations thanks to this software, which enables it to overcome any problems that could develop. To increase efficiency and streamline processes, this program also offers outstanding performance.
Opportunities are accompanied by challenges in Enterprise Resource Planning
Schools have a difficult time identifying the requirements. The existence of training programs presents yet another difficulty for schools. Because they do not want their everyday routines disrupted, the workforce is averse to new systems. A thorough training program is necessary to persuade them to use the new school ERP system. Different restrictions apply to the education verticals, which must be handled separately. Another issue is a lack of infrastructure to administer the Enterprise Resource Planning system. Many schools are reluctant to use ERP systems due to their high cost.
Services for Enterprise Resource Planning
The ideal digital option for educational institutions is ERP software. It becomes simple to manage staff members, test information, fee accounts, web portals, Management Information Systems (MIS), and library books. ERP software unites all the departments of educational institutions, including academics, finance, administration, infrastructure, and communication, and provides comprehensive control over all activities. This facilitates information sharing between departments and guarantees that all data is saved on a central server for convenient access at all times.
Schools can benefit greatly from Enterprise Resource Planning solutions since they facilitate important decisions in a market that is fiercely competitive. Unquestionably, the fastest approach to getting a competitive advantage is to have total control over daily operations and the capacity to provide informative reports.
Conclusion: The Future
To put it simply, artificial intelligence (AI) and cloud computing are the forces that motivate students to become the greatest versions of themselves while also assisting teachers. As a result, everyone benefits when ed-tech, like an ERP system, is implemented. Based on the facts and current edTech statistics, it will undoubtedly have a bright future for educational institutions and will be booming by the end of 2023! As a result, it is safe to conclude that Enterprise Resource Planning is constantly expanding and is a key component of India's future educational system.