Trends
Top 10 Best IoT Companies in India in 2022
Top 10 Best IoT Companies in India in 2022
A growing number of industries are embracing the internet of things, and its widespread adoption following the digital revolution has already catapulted its growth. Both manufacturers and end-users benefit from seamless network connections. To ensure the security of both devices and networks, end-to-end encryption is essential. In 2017, the market revenue of the technology reached 100 billion dollars for the first time, and by 2025 it is expected to reach 1.6 trillion dollars.
In 2022, Indian IoT Companies investments will reach $560 billion. India's rich talent ecosystem and growing investments in digital infrastructure will allow the country to create a real-time virtual world and become a leader in IoT. Because of the growing demand for these applications, startups, small and medium-sized businesses, and large enterprises have sought the best IoT software development companies to create impactful IoT applications.
Well, now you might be wondering – how do I find the best IoT application, developers? The following detailed list of India's top 10 IoT development companies for 2021 – 2022 from Mumbai, Bangalore, Ahmedabad, Delhi, Hyderabad, Pune, and all over India will help you choose the best company.
Introduction
A hybrid device (Mobile, computer, machine) is connected to the internet to communicate real-time data without involving individuals. By maximizing the potential of real-time data, it plays a significant role in shaping the future of technology. 
IoT companies have been successful in recent years for a variety of reasons:
India's significant sectors are heavily investing in IoT solutions. The top three are Microsoft, Samsung, and IBM.

By interconnecting objects, operational value is added. IoT solutions can process varied data with ease, which makes them strong. Companies providing IoT technologies enable brands to store, compute, and communicate at lower costs.

The process has been taken over by Artificial Intelligence (AI). Predictive maintenance, preventive maintenance, etc., have been greatly expanded with the implementation of IoT solutions. 

While providing these solutions, top IoT companies ensure that the latest technologies are being used.
IoT solutions have benefited from data processing. An Arcep consensus was reached in 2016 by the French regulatory body for electronic communications and post offices. According to the book, connected devices add the most value to the world through data processing.
Top 10 Best IoT Companies In India 2022
1. Hyperlink InfoSystem
Founded in India in 2000, Hyperlink InfoSystem has sales offices in the United States and the United Arab Emirates. In addition to web and app development, AI solutions, Salesforce solutions, IoT and embedded development, AR/VR, Blockchain, CRM solutions, and many other services, the company also provides design and consulting services.
Almost 2300 clients have worked with the company since 2011. During this period, 4000+ apps and 2000+ website projects have been delivered and 200+ projects on the latest technologies, such as IoT, AI, Salesforce, and many more for customized requirements. With their more intelligent and innovative approach to technology, they can offer the best IoT-based solutions for your business, putting you at the forefront of this digital age.
2. Tata Consultancy Services
India's TCS is among the most recognizable IT companies globally and is ranked as one of the world's most valuable IT services companies. Apps for mobile devices, the Internet of Things, blockchain, cloud computing, enterprise app development, automation, and artificial intelligence are just a few of the company's services. With 149 locations in 46 countries, it was founded in 1968.
3. HCL Tech
To begin your IoT journey, they define the suitable IoT landscape. They help you understand your business needs and offer a quick ramp-up for discovering your IoT needs and solutions, enabling you to accelerate market launch and reduce risk.
4. Tech Mahindra
Customers turn to them for help with digitalizing their products and designing, engineering, and developing digital services from scratch. They provide IoT services that offer insights, monitoring and tracking, predictive and cognitive analysis, and efficiency enhancements.
5. Mindtree
Combining IoT services with the physical world enables you to complete your digital transformation journey. They improve customer experience, augment productivity, optimize cost and provide new revenue model options by using IoT and data to improve operational efficiency.
6. Infosys
A multinational company with headquarters in India, Infosys Limited provides business consulting, IT services, and outsourcing. In terms of revenue, Infosys comes in second to TCS. In addition to 82 sales and marketing offices, the company has 123 development centres in different countries.
7. LTI
Using Internet of Things, LTI enables Hi-Tech companies to innovate faster and operate in real-time for predictable yields and optimized costs, among other outcomes. They visualize, predict, and maximise asset operations using a physical-digital convergence, resulting in faster ROI.
8. Wipro
With Wipro's Internet of Things solutions, old and new things can be seamlessly connected. Multi-Protocol IoT Gateway Framework enables selective data to be transmitted to backend systems using heterogeneous protocols that complement IoT at the edge.
9. Mphasis
As part of Mphasis' claims management solution, they incorporate blockchain technology with IoT devices for claims automation in the Insurance market. Using blockchain technology, the entire process of detecting faults by an IoT device, repairing them, and then managing claims can be automated.
10. HData Systems
Based in India, HData Systems provides businesses with analytical approaches that will help them increase their productivity and performance. In addition to app development, IoT & Embedded, big data analytics, AI, machine learning, and automation.
Consistent Growth of IoT companies in India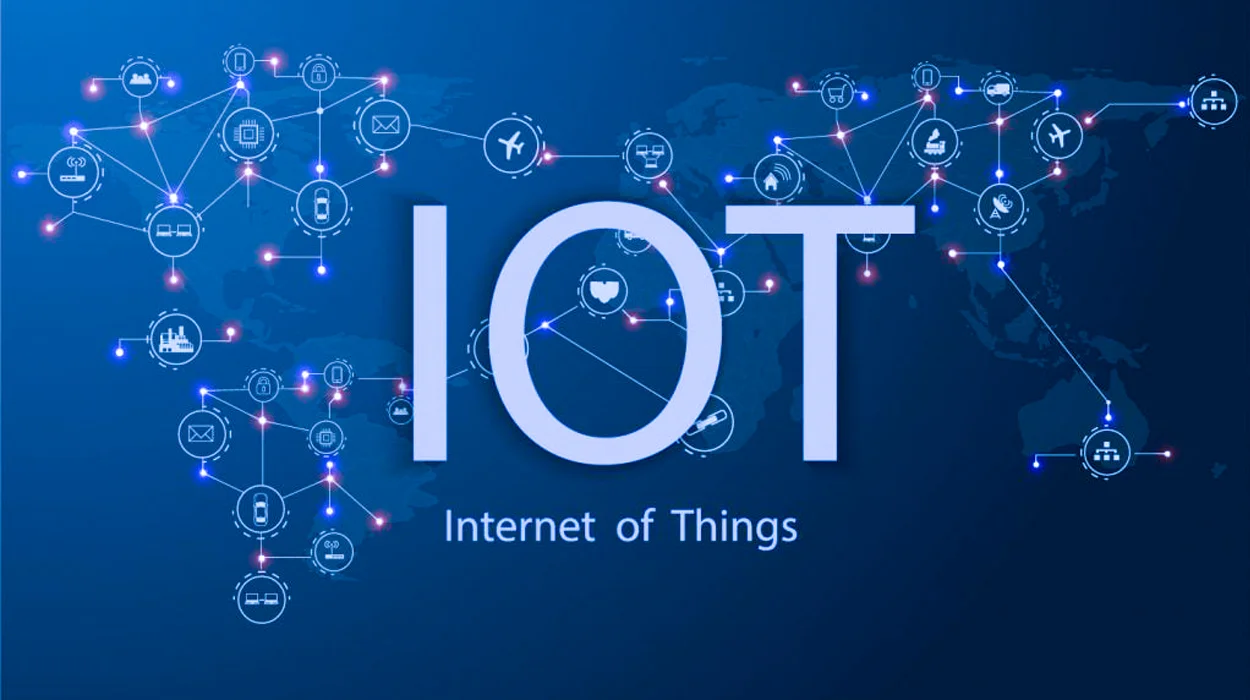 IoT companies have overgrown in today's market due to the new technologies and proliferation of devices, which has resulted in the emergence of advanced principle technologies. The key to future growth is the development of sensors, computing power, and other reliable technologies. In 2022, IoT investment is expected to grow by 13.6% annually.
IoT devices use sensor technology. It will be more advanced and widely available in the future, delivering cost-effectiveness, monitoring capacity, and detection on a large scale. Computing power, meanwhile, has increased 100 fold since the mid-1990s. With real-time analytics and artificial intelligence applications, local devices can be transformed into cloud and edge computing systems.
The integration of smartphones, computers, and tablets, which total more than 5 billion, creates an enormous market. Connecting existing IT devices with IoT applications will become the role of IoT companies. Value can be made in the IoT sector, and private equity funds should reevaluate this sector.
IoT companies contribute massively to the following industries! 
Smart buildings are becoming more popular as people become more aware of and inclined towards the IoT. Almost everyone knows about automation, but wireless automation is a whole other story.
This is one of the reasons why technologies such as Google Alexa, Amazon Echo, Smart AC Controllers, and Smart lighting have been developed. The leading IoT companies have helped some industries transform their operations. 
Here are those:
1. Manufacturing 
Manufacturing units can now benefit from enhanced automation, analytics, and data collection with the Internet of Things companies. By accelerating Industry 4.0, they will optimize workflow and analytics through automation.
Manufacturing has become more accessible with IoT applications, which streamline machines to optimize production. IoT solutions with smart fail-safes collect data, enable proactive maintenance, automate recovery in case of failures, and sync with analytics to improve workflow.
2. Energy Utility 
Energy conservation is one of the top considerations of every building, which makes this sector one of the significant sectors adopting IoT. By introducing an energy management system, companies will be able to record their energy consumption precisely, resulting in significant savings.
3. Healthcare 
Consuming and accessing patients' data requires a lot of time and effort. It takes time and effort to consume and access patients' data.
4. Retail 
With IoT companies enabling marketers to leverage a wide range of applications, the retail sector is undergoing massive transformations. It can increase productivity and sales, optimize in-store layouts, improve operational compliance, reduce energy costs, automated checkouts, and many other things.
Some retailers are already using IoT applications. In making their processes more advanced and automated, industries are understanding the value of IoT solutions. IoT companies can offer their best solutions to various industries by serving the IoT market.
ADVANTAGES OF IoT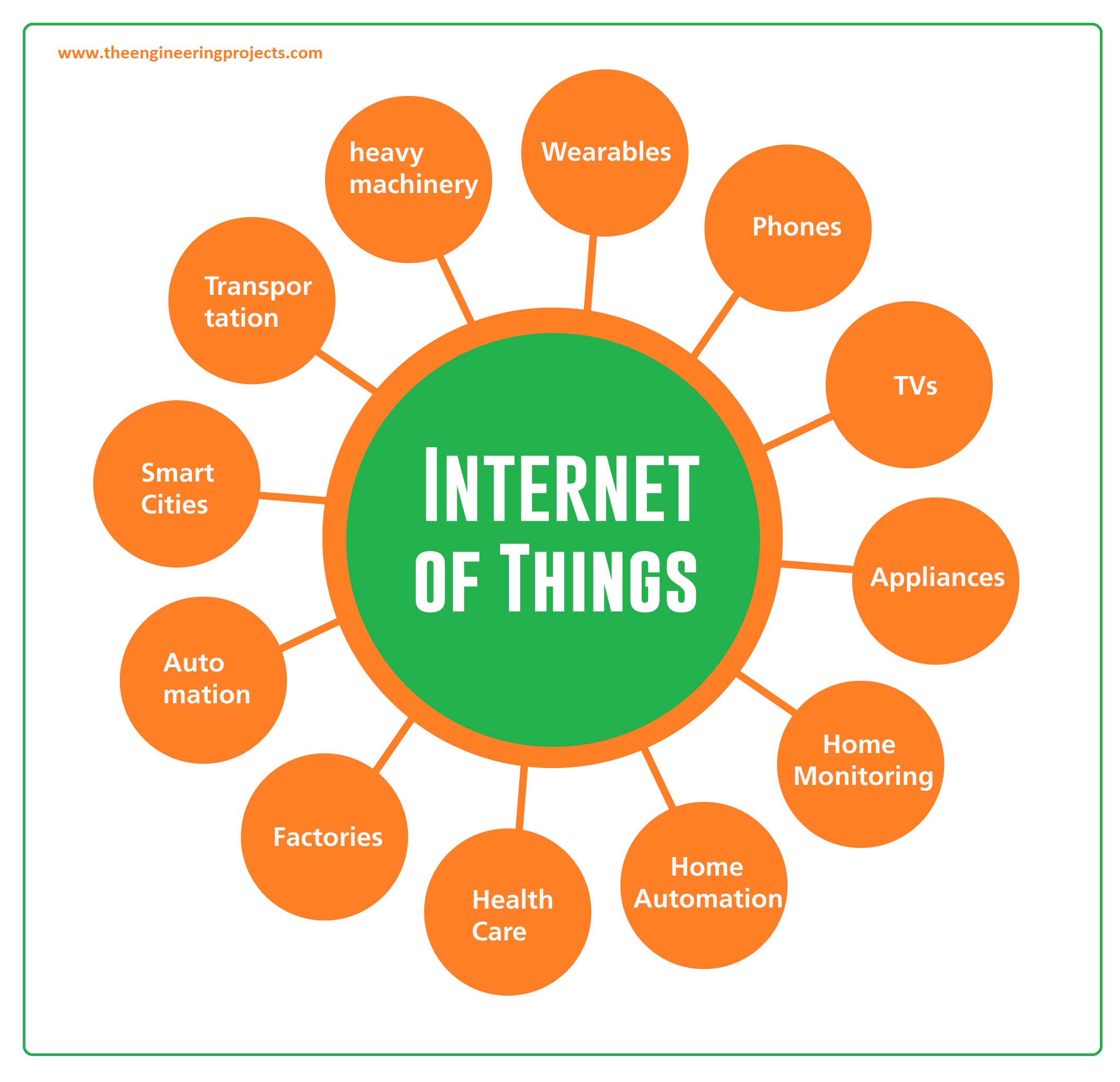 Two characteristics define IoT:
Automation: A general principle of IoT is that separate devices, apparatuses, and other hardware can communicate directly without human interference. 

Connectivity: The increased connections within one network worldwide make information easier to access. 
Considering these characteristics, the Internet of Things must employ various technologies to transfer information, analyze it, and respond to multiple devices automatically. Without AI, Machine Learning, and Big Data, automation would be impossible, and cloud computing and wireless technologies would greatly facilitate connectivity.
The Internet of Things provides many advantages as a result of these features. Although this review primarily discusses the benefits of IoT for businesses, it barely mentions its application for individuals and homes. Additionally, most of these advantages are connected, resulting in a chain reaction of positive effects when one leads to another.
1. Increased employee productivity and reduced labour costs
In a world where IoT is taking over mundane tasks, human resources can be transferred to more complex tasks that require analytical skills and the ability to think outside the box. In this way, business operations can be cheaper by minimizing the number of workers involved.
2. Effective management of operations
In addition to enabling automated control of multiple operational areas, intelligent devices connect to offer many benefits, such as inventory management, shipping tracking, fuel and spare parts management, among others. An RFID tag coupled with a network of sensors can, for example, be used to track the location of equipment and goods.
3. more practical use of assets and resources
Utilizing interconnected sensors to automate scheduling and monitoring enables improved resource efficiency, such as better electricity and water consumption. Motion detectors, for example, can help save significant amounts of money on electricity and water bills and thus make both small and large businesses more eco-friendly and productive.
4. Cost-effective operation
In addition to the reduced downtime periods, the equipment may produce more profits due to the higher production rate, which is ensured by automatically scheduled and controlled maintenance, raw material supplies, and other manufacturing requirements. Similarly, IoT devices help departments and the entire enterprise structure manage much more efficiently.
5. Improved work safety
A scheduled maintenance program also offers many advantages for ensuring operational safety and compliance with applicable regulations on top of the benefits mentioned above. A safe workplace boosts the enterprise's reputation and trust and makes it more attractive to investors, partners, and employees. Devices used in innovative businesses also reduce human error during various stages of business operations; consequently, safety is also higher. As an added benefit, using the internet of things (IoT) for security can help prevent theft and even corporate espionage.
6. Developing a comprehensive marketing strategy
Business analysis can be significantly enhanced by using household smart devices, especially voice assistants and other appliances that directly communicate with consumers. Data gathered by IoT helps enterprises develop business strategies, target advertising, and implement pricing policies, among other activities related to marketing and management.
7. Increased customer retention and service
Furthermore, the above-mentioned user-specific data collected through smart devices can also aid businesses in understanding what their customers expect and how they behave. In addition to improving customer service, IoT facilitates follow-ups after sales, such as automatic tracking and reminding customers about required maintenance after the equipment has been in use for a predefined period, including when warranties expire.
8. Better business opportunities
In addition to this, companies that use IoT solutions can offer a broader range of products or services than their competitors or increase the quality of their products at the same price. Alternatively, such a company could take on more challenging jobs based on the difficulty, the length of time, or the quantity of production. An intelligent business solution increases the competitiveness and attractiveness of an organization to potential business partners.
9. More trustworthy image of the company
The Internet of Things gives a positive impression on customers, investors, and other business partners for companies that employ high-tech solutions. Further, if a company provides a safe and secure network of intelligent devices, it is easier to attract highly-experienced staff.
CONCLUSION
The Internet of Things is rightfully seen as one of the most promising digital technologies of the near future that will become increasingly widespread and useful. While IoT solutions are still in their infancy, their advantages are compelling and impressive.
However, it is essential to remember that integrating IoT into an enterprise requires a significant skill set to achieve its benefits without suffering from its shortcomings. Because of this, they are relying on the services of a responsible and experienced professional as the best course of action to get an effective IoT solution.
Edited and published by Ashlyn