Trends
Top 10 Best Cryptocurrency Trading Apps In 2022
Top 10 Best Cryptocurrency Trading Apps In 2022
In addition to building cryptocurrency, the boom in the crypto industry has fueled the development of Bitcoin applications. Cryptocurrency prices have surged excessively, causing this surge. As a result of the Supreme Court's ruling on cryptocurrency in 2021, prices rose rapidly. 
Many people prefer to use the app over other methods to trade crypto because of its simplicity, easy interface, and absence of third parties. Numerous crypto trading apps can enhance new and experienced traders' trading experience and even add crypto to your profile, free of charge.
What is cryptocurrency?
A decentralized exchange platform uses it to trade assets on a decentralized platform in digital currency. Because their specific states manage crypto, they do not function like fiat currencies (USD, GBP, JPY, etc.). Instead, the creation of new money is controlled by cryptography. The Blockchain network supports cryptocurrency; it is decentralized, run by individuals, and not controlled by governments.
Within the blockchain technology, transactions of cryptocurrencies go through numerous processes, including:
Money transfers appear online as 'blocks' when you wish to send cash to another person.

Each part of the network would then receive this block

Transactions are validated and approved by people within the network

Next, we will add the block to the chain, creating an inerasable record.

We will now transfer the money once this is completed.
10 Best Cryptocurrency Trading Apps
Investing in cryptocurrency is easier than ever before since the world is flooded with cryptocurrencies. Despite becoming popular in just two years, crypto investment is volatile. Various apps are available, including trading apps for phones, general financial apps, and cryptocurrency apps. Let's talk about the most secure and reliable cryptocurrency apps; tell us what factors you need to keep in mind.
Below are a few cryptocurrency trading apps that are secure, come with positive reviews, and support numerous currencies:
1. Webull
Among the best cryptocurrency apps, this app has excellent features. The company also offers stocks, options, margins, and ETFs with no out-of-pocket commissions. The app is straightforward, so people prefer it.
Webull works on the premise that spread markups for crypto trades are built into the business, thus increasing your cost in the transaction. This app lacks news content, which is an advantage for newbies, as it gives them an idea of what they can do.
Trading on Bitcoin, Ethereum, Cardano, and had many other big coins. It means they provide you with all the things that you might want in a good app. You do not pay commissions on trading, but you would be charged a spread markup of 1% (100 basis points).
2. Exodus
It is the best app for people who want an easy-to-use app that offers a functional hot wallet, is intuitive and secure and is easy to use. Consequently, Exodus is the best choice for multiple users since it gives you all this and more. Furthermore, Exodus offers support for more than 125 cryptocurrencies, making it one of the safest storage options on the market. The site also offers live charts and portfolio tracking functionality, and the ability to buy and sell digital assets on the run. This site also provides the following features:
Customer service available around the clock

Integrate easily

Trezor devices with offline transaction capabilities

Coins can be bought and sold

Android and iOS devices are supported

A top-notch app has all the features you need. However, its trading fees are a bit high.
3. Coin Stats
Choosing a cryptocurrency trading app that shows the price of cryptocurrencies every minute is one of the best choices. Investors who wish to stay up-to-date on current prices can use this app.
Even a beginner can easily create a portfolio on Coin Stats. A person would be surprised to know that over a thousand currencies to choose from. Some of these currencies are well-known, while others are smaller and unknown.
Furthermore, you can access hundreds of exchanges by connecting your wallet. Creating your portfolio and tracking the market are the only steps you need to take, and both free and paid versions are available. There is a monthly fee of $4.99 and an annual fee of $39.99 for the paid version.
4. Kraken
Cardano, Uniswap, Solana, etc., are some of the well-known coins you can trade on this platform. The cash you find here is not available anywhere else. Eighty-seven cryptos are available on Kraken, a considerable number.
There is a free and Pro version; therefore, you would only have to pay less if you choose the latter. Kraken is not available in New York or Washington, one of its most significant drawbacks. Stablecoins are charged a 0.9% fee, and you would need to pay 3.75% plus 25 euro cents if you used a debit or credit card. Moreover, you may be required to pay 0.5% in processing fees for online banking. By upgrading to the pro version, the charges will reduce, and you will be required to shell out 0.16 – 0.26% instead.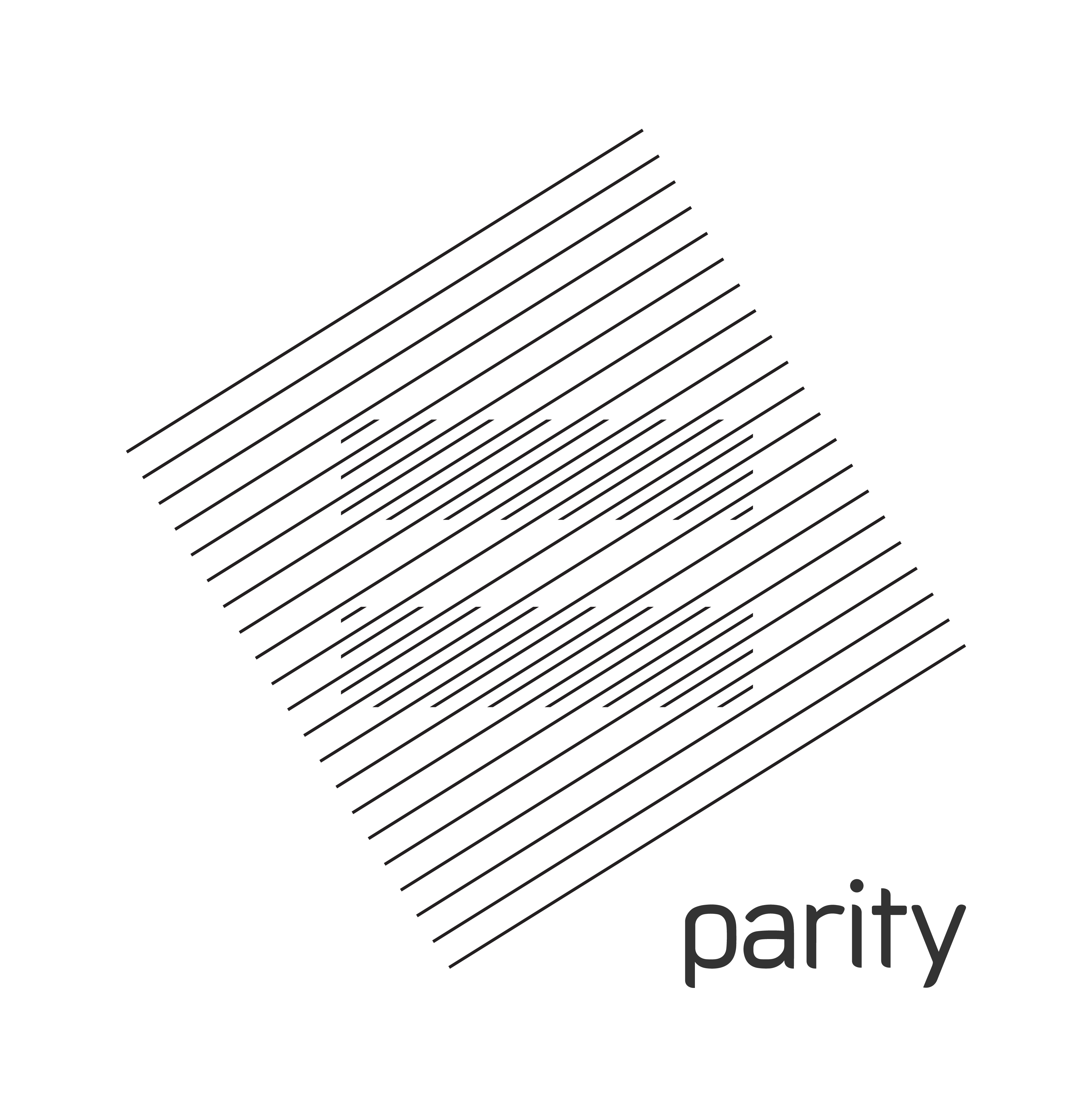 5. Parity
Its functionality differs from those of the other platforms on this list. An old phone can convert into an entirely offline wallet; isn't this incredible? Great? This idea is fresh in the market, and very few people are using it, but everything seems good until now.
We wanted to create a hardware wallet that would be different from conventional wallets by creating this platform. It is expected to be the most effective and efficient cold storage solution within a short time. Parity also has the benefit of not requiring an internet connection after installation. Additional benefits include:
Keeping all private keys in a secure location

To ensure no external access to your device,

you can factory reset it and put it in aeroplane mode.

You can be confident about the safety of your crypto with this app since it has undergone periodic audits and security checks.
6. CoinBase
Crypto exchanges like it are among the best. Its users can choose from a wide variety of superior products, including eCommerce payment functions, custodial services, interest-earning accounts, and a professional trading platform, among others. There are several significant currencies you can trade with them, including:
Bitcoin

Bitcoin Cash

Ethereum

Ethereum Classic

Litecoin

BAT

USDT

ZRX and many more
The number of digital currencies on offer has grown to 96 today, with more on the way. Their best feature is an easy-to-use interface, making their operation quick and easy for the users. Trading with them requires opening an account, which is an easy process.
The app is needed to be downloaded first, and your Aadhar card is necessary for the account opening process. They have one unique feature: they allow users to deposit fiat currency, but they charge a high fee for trading directly through debit cards; it's 3.99% of the amount traded.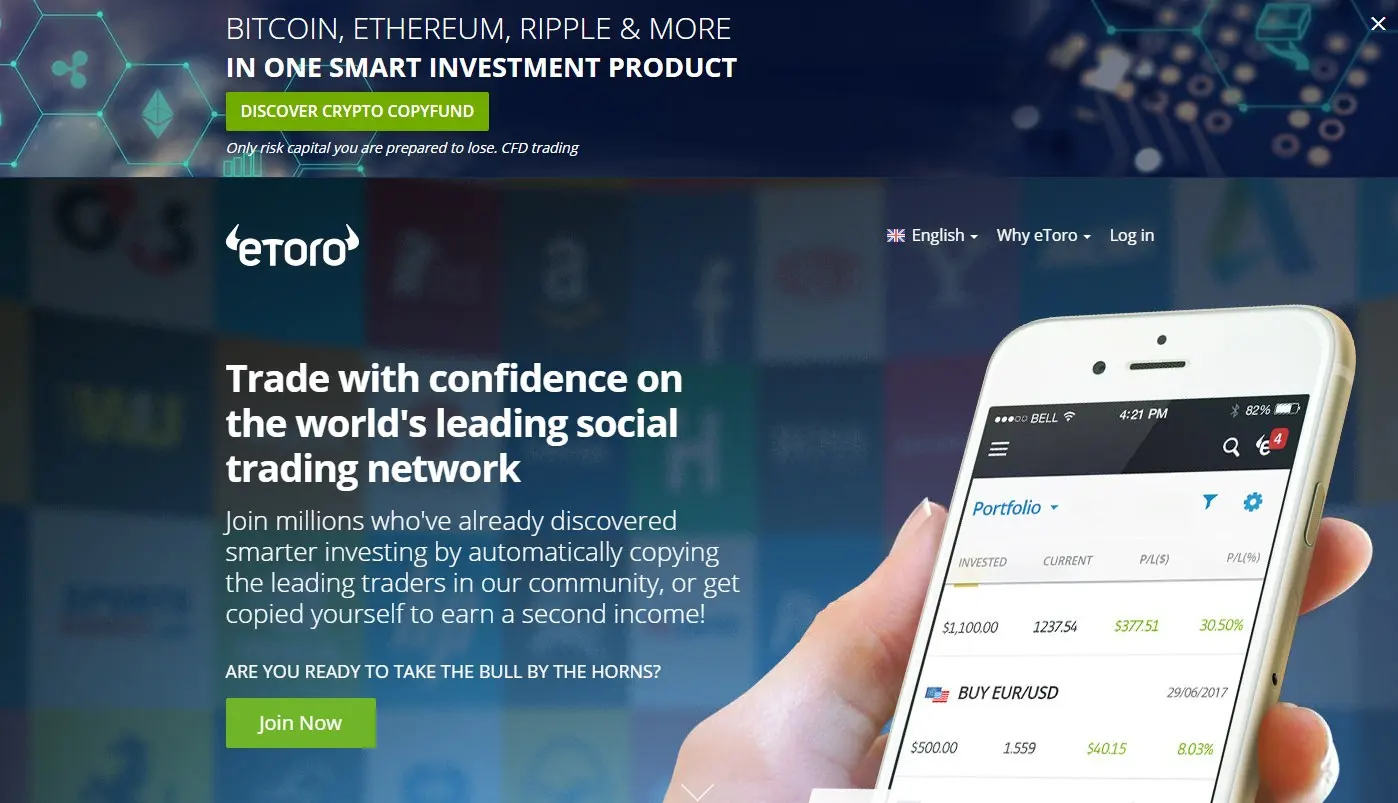 7. eToro
A top crypto trading app for investors and traders, it comes with an easy-to-use UI that is easy to use. The platform offers 90 cryptocurrencies, including some not generally available on other exchanges, such as Polygon, Tezos, and Uniswap.
This app is easy to use, but it relies more on short-term trading than long-term trading, suitable for speculation. Copying successful traders and cloning their strategies is one of the unique features here. So you can make good decisions with the help of successful traders. Using a debit or credit card to deposit money is free of charge. However, the fee for currency conversion of currencies other than USD is 0.5%.
8. Binance
The app has grown to become one of the most popular ones worldwide in just a few years. You may be surprised to know that Binance offers the highest trade volume among all crypto exchanges among the list apps. One of the highlights of this app is that transactions can be made here safely since the platform is completely reliable.
You can trade an enormous amount of coins on Binance, including many that you will not find anywhere else. For example, a transaction fee of 0.02% is charged for perpetual contracts purchased through this app.
In contrast, if you use a debit card or credit card to deposit money, you will have to pay a commission of 3.5% or $10 for every transaction. In conclusion, Binance is a reliable platform with reasonable trading fees if you are looking for one.
9. BlockFi
They offer crypto savings accounts with the best returns. The compound interest you can earn on crypto investments ranges from 3% to 7.5%, and it means that you can invest your money in crypto instead of putting it in a bank account.
You do not need to create a new profile to earn interest in your existing portfolio. You can earn interest among your crypto holdings, such as Bitcoin and Etherium, and you can earn up to 4% annually on them. Clients of BlockFi receive interest payments at the beginning of each month. Compound interest increases the yield per year.
If you are interested in getting the maximum return from your investment, you should invest in stable coins such as USDC, GUSD, etc., since they can earn up to 7.5%. Moreover, BlockFi offers crypto-based loans with an APR of 4.5%.
10. Blockchain
A cryptocurrency app like Blockchain can be your best option if you plan to trade crypto through your phone. Although you may not be familiar with trading, the app is straightforward to use, even for a novice.
Their platform supports numerous currencies and lets users store and manage their Bitcoins and altcoins and buy, sell, and trade. Additionally, on this platform, you'd be able to find a variety of exotic altcoins that you wouldn't find on any other media outlet.
2013 marked the launch of the app. More than 62 million people use its app, and more than $620 billion has been transacted from 180+ countries. There are 21 languages available in the app. Blockchain has two-factor authentication, blocking of TOR, and PIN protection for security measures. This site takes Bitcoin payments and sends and receives cryptocurrency.
Cryptocurrency Rules
In addition to choosing the best cryptocurrency applications, you need to consider some of the basic rules you need to follow before investing. Here are a few:
Put yourself in a risk-taking position. But do not go beyond your limit. By this, we mean you should not invest more than you can afford to lose because crossing your boundaries can lead to a bad financial situation.
Consistently diversify your portfolio; do not invest solely in cryptocurrencies. Spread the risk among multiple cryptocurrencies.
Read the whitepaper and make sure the crypto you plan to invest in makes sense by reading its whitepaper.
Do a background check on the team behind a particular coin before investing. Determine whether it has experience and knowledge.
Make sure you know the currency's market capitalization and keep in mind that the higher the market cap, the more liquid the asset will be
Check if the cryptocurrency you want to invest in has existing agreements or partnerships. Can it have an impact on the crypto industry in the future?
Should check customer support.
Invest in crypto you have thoroughly investigated and become familiar with its reviews and prospects.
As well as what you already know about the crypto world, you should share your views as well.
Whenever you hear or read about crypto, you should be sceptical, as it can be a scam or an attempt to deceive you by competitors. Therefore, it is essential to check its website and various platforms for accuracy.
Last but not least, never forget to follow the reasons you invested in crypto. Even when the market is down, you need to remain calm, whether trading short-term or investing long-term. Your currency will return to the price you anticipated when you put your trust in it.
One must follow some rules to create a successful outcome and avoid losses. Nevertheless, a question arises: how does one invest in crypto? How does one go about it?
What is the best way to invest in cryptocurrencies?
No matter which coin you choose to invest in, cryptocurrency requires only a few steps. To get started, follow these steps:
Step 1: Opt for a cryptocurrency wallet.
A crypto wallet is a handy tool when you begin investing in cryptocurrencies. Crypto wallets help ensure your digital money is as safe and secure as the traditional wallets you use to keep physical money. It's possible to use an online wallet, a hardware wallet or a desktop wallet.
Hardware wallets are one of the most secure offline solutions for storing your digital assets as they are considered one of the fastest offline options. Always choose a wallet that is compatible with various cryptocurrencies when selecting one.
Step 2: Sign-up on Cryptocurrency trading platform
Cryptocurrencies are also known as exchanges; you can purchase, sell, and exchange them here. A few platforms only allow their users to buy and sell without trading. The choice is up to you.
There are hundreds of businesses where you can quickly register; all exchanges allow the users to invest in several coins. Platforms such as Bittrex, Coinbase, Paxful, Robinhood, and many others are the best.
You could choose an exchange based on many factors, such as your location. If you consider signing up for a specific company, you should first check whether it is in your country. During registration, you might need to provide the following information:
Name

Email address

Password

Phone number

A passport photo

Identification documents.
Some top crypto trading apps require all of these documents and information to increase your transaction limit, but signing up is unnecessary.
Step 3: Transfer your digital assets to your wallet
You must then transfer the assets to your wallet once you have chosen the platform and acquired the assets. This feature is available on many platforms for free, but some may charge a small fee. In the future, you will have to transfer funds back to the exchange of your choice if you want to exchange the coins with other currencies.
You have to provide your wallet address, locate your preferred trading pair, and transfer funds to your exchange.
What to look for while searching for the best cryptocurrency trading apps?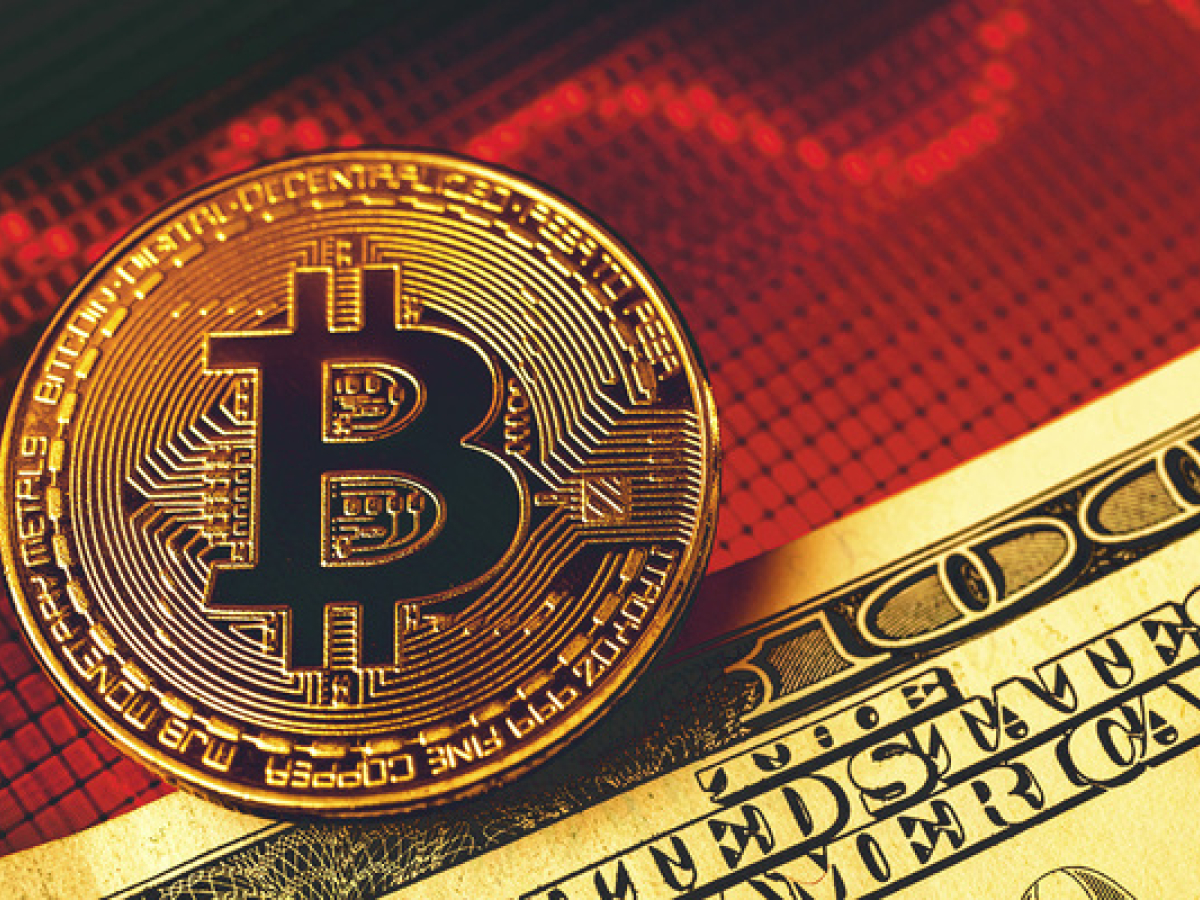 You should always look for and compare a few factors before making your final investment decision regardless of the currency you choose:
1) High-level security
Whether you will trade short-term or hold them long-term is the first thing you need to decide. The security of an app becomes a significant concern if you make a long-term investment in it. As a result, you should look for an app that provides extensive security.
Cryptocurrency transactions, such as Bitcoin, are difficult to trace, and a transaction initiated between wallets cannot be stopped or reversed once it has begun. Additionally, the decentralized nature of the Blockchain makes it challenging to know who owns which wallet.
Any unauthorized transaction is hard to trace, making it an excellent target for hackers and criminals. Always review the app's security features before choosing it; you should select an app with two-factor authentication and backend encryption so your coins are secure.
2) Real-Time Data
The exchange rate of currencies fluctuates constantly. Consider apps that provide up-to-date information minute-by-minute because the data would become obsolete even if the price of a single coin increased by 25% or took a 50% drop.
When you trade crypto, you need to have access to real-time data to ensure that you are making investment decisions based on current information.
3) The number of cryptocurrencies
In addition, you might need to find out how many cryptocurrencies the platform offers, as if the number is limited, you might need to find another venue. We recommend selecting a forum that has multiple currencies on offer.
4) Fee
The cost of using the app is one of the most critical factors. Multiple factors should be considered, such as if the broker charges for withdrawals or deposits, as well as trading fees. Before deciding, compare all their costs with those of the other best cryptocurrency apps.
Edited and published by Ashlyn Joy