Trends
Top 10 Best Fantasy Sports Companies In USA 2023
Top 10 Best Fantasy Sports Companies In USA 2023
INTRODUCTION
Fantasy sports in the United States have become an increasingly popular form of entertainment. In 2023, there are a multitude of fantasy sports companies operating across the country. DraftKings and FanDuel are two of the largest fantasy sports companies in the US, with both offering daily fantasy sports leagues. They also offer traditional season-long leagues as well.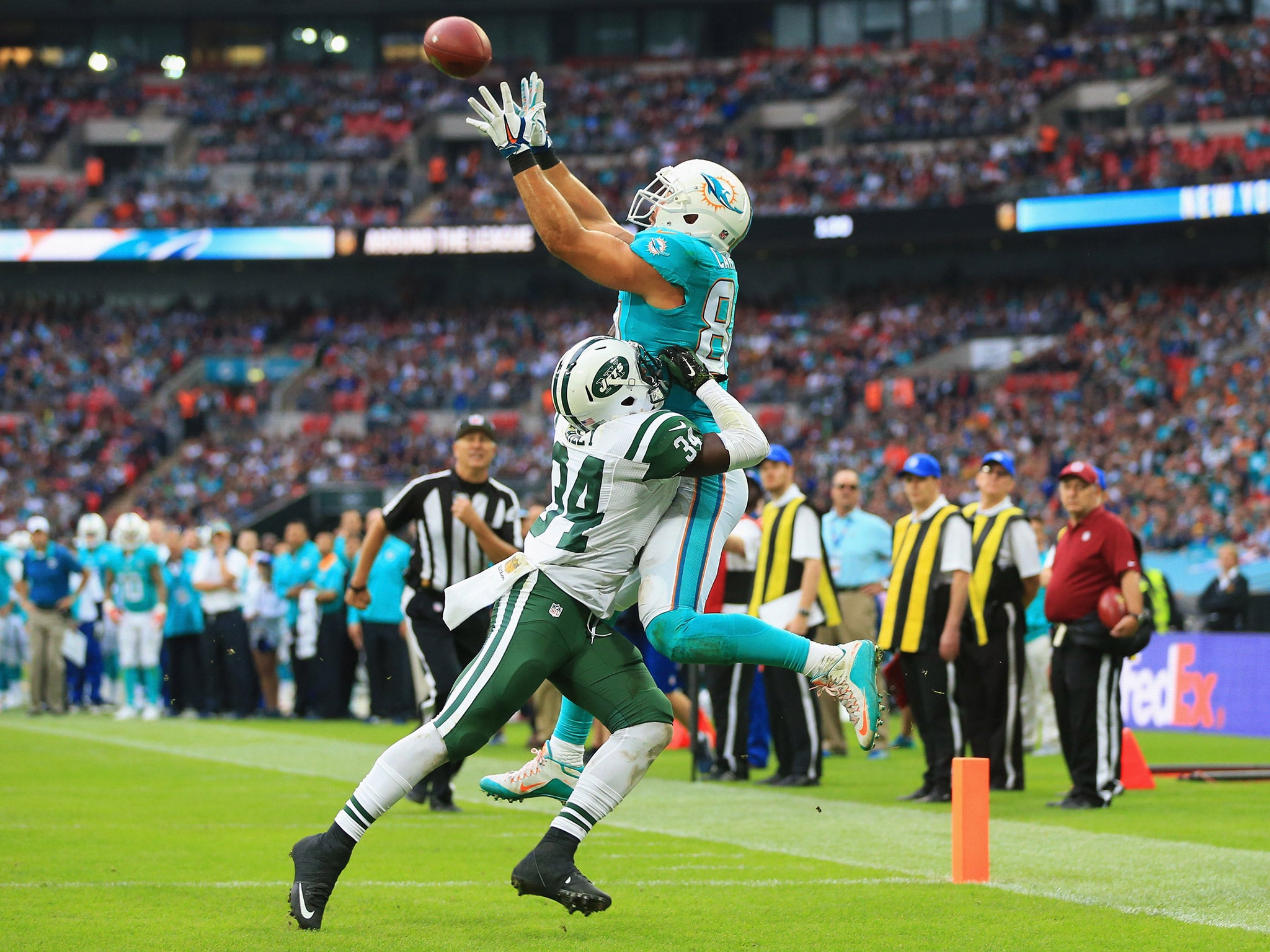 Yahoo! Sports is another major player in the fantasy sports industry, with their Fantasy Football, Baseball and Basketball Leagues being some of the most popular. ESPN also has its own Fantasy Football, Baseball and Basketball Leagues. Other notable fantasy sports companies include Fantrax, Fleaflicker and MyFantasyLeague. All of these companies provide easy to use tools for creating rosters, tracking stats and playing games.
With all these options, fantasy sports fans in the US have plenty of choices when it comes to where they can play.
IMPORTANCE
Fantasy sports have become an increasingly popular activity in the United States over the past decade. For many, fantasy sports provide an engaging form of entertainment that allows fans to directly influence their favorite teams and players. In 2023, fantasy sports companies will continue to play a major role in the sports industry by providing an exciting platform for people to enjoy their favorite sports.
The popularity of these platforms is due to the ability for users to build their own virtual teams of players from around the league. This gives them the opportunity to develop strategies and make decisions that could potentially lead to huge rewards. Furthermore, fantasy sports give users the chance to compete against friends and family in weekly leagues.
This further adds to the appeal of these platforms as it provides a way for people to stay connected with each other while also having a direct impact on their favorite sports teams.
Additionally, fantasy sports companies provide valuable insights into the performance of teams and players. This information can be used to better understand the game and improve its strategy. Companies will also continue to use the data they collect in order to attract sponsors and advertisers.
By leveraging the popularity of these platforms, companies will be able to increase their revenue streams and use advertising dollars to fund new technology, research, and expansion.
In conclusion, fantasy sports companies will remain an integral part of the US sports industry in 2023. By providing an entertaining platform for fans to build their own teams, compete against others, and gain valuable insights into the performance of their favorite teams, these companies will continue to contribute to the growth and success of the industry.
Here are the top 10 best fantasy sports companies in USA 2023.
Fanduel – Fanduel is a premier daily fantasy sports platform that was founded in 2009 and is based in New York City. It allows users to compete against each other in a variety of sports leagues and win real money. Fanduel offers a highly sophisticated, easy to use platform that caters to both casual players and seasoned professionals.
Through its innovative software, Fanduel provides a comprehensive suite of tools, including daily fantasy sports games, real-time analytics, player projections, and a powerful lineup optimizer. Additionally, Fanduel has created a collection of proprietary algorithms that allow it to accurately project player performance on a daily basis.
With its wide range of features and competitive payouts, Fanduel is one of the most popular daily fantasy sports sites available. Fanduel has built an extensive network of partners and affiliates, which includes major sports teams, media companies, and industry sponsors.
This has allowed Fanduel to reach an international audience of millions of users. Additionally, Fanduel is constantly innovating, creating new products and services for users to enjoy. From its award-winning mobile apps to its cutting-edge technology, Fanduel continues to grow and improve, bringing some of the best fantasy sports experiences to its customers.
DraftKings – DraftKings is a daily fantasy sports and betting platform founded in 2012 by Jason Robins, Paul Liberman, and Matt Kalish. The company allows players to create fantasy teams from professional sports leagues, including the NFL, NBA, NHL, MLB, PGA, NASCAR, and more.
Players can compete against each other for cash prizes by predicting how their fantasy teams will perform on a given day or week. DraftKings has become one of the most popular daily fantasy sports platforms in the United States, with more than 8 million registered users and over $500 million in paid winnings.
DraftKings also offers traditional sports betting, allowing customers to wager on sporting events as they occur. The app provides live scores and real-time odds, making it easy for users to stay up to date on their favorite sports.
In addition, DraftKings features a wide selection of casino games, such as blackjack, roulette, and slots. With its user-friendly interface and competitive payouts, DraftKings is a top choice for those looking to get in on the action of sports betting and daily fantasy sports.
Yahoo Fantasy Sports – Yahoo Fantasy Sports is one of the most popular fantasy sports platforms in the world. It was founded in 1999 and has since become a leader in the industry. Yahoo Fantasy Sports allows users to create their own fantasy teams based on real-life athletes and compete against other players for bragging rights, prizes and rewards. The platform features leagues, tournaments, leaderboards and more.
Yahoo Fantasy Sports offers several different sports categories including football, baseball, basketball, hockey and soccer. Each category provides the user with detailed stats and analysis for each player, allowing them to make the best decisions when creating their team. Additionally, Yahoo Fantasy Sports provides a host of tools that help users track their performance, such as weekly matchups and team rankings.
Yahoo Fantasy Sports also provides additional features such as live scoring and customizable league settings. With these features, users can customize their league settings to tailor the experience to their personal preferences. For instance, they can set draft rules, change scoring systems or alter the season length. This customization allows users to create the perfect fantasy environment for their league.
In addition to the features offered by Yahoo Fantasy Sports, the platform also provides users with an array of content to keep them informed and entertained. Users can read articles from their favorite sportswriters, watch highlights of their favorite games and join conversations in their league's chat room.
Overall, Yahoo Fantasy Sports is a great platform to engage with your friends and challenge yourself. With its vast array of options, users can customize their fantasy experience, interact with others and stay up to date on the latest news.
CBS Sports Fantasy Company – CBS Sports Fantasy Company is the premier fantasy sports provider for American football, baseball, basketball, hockey, and golf. Founded in 2008, CBS Sports Fantasy has quickly become one of the most popular fantasy sports sites on the internet. With a user-friendly interface, and an ever-growing collection of features, CBS Sports Fantasy stands out from the rest.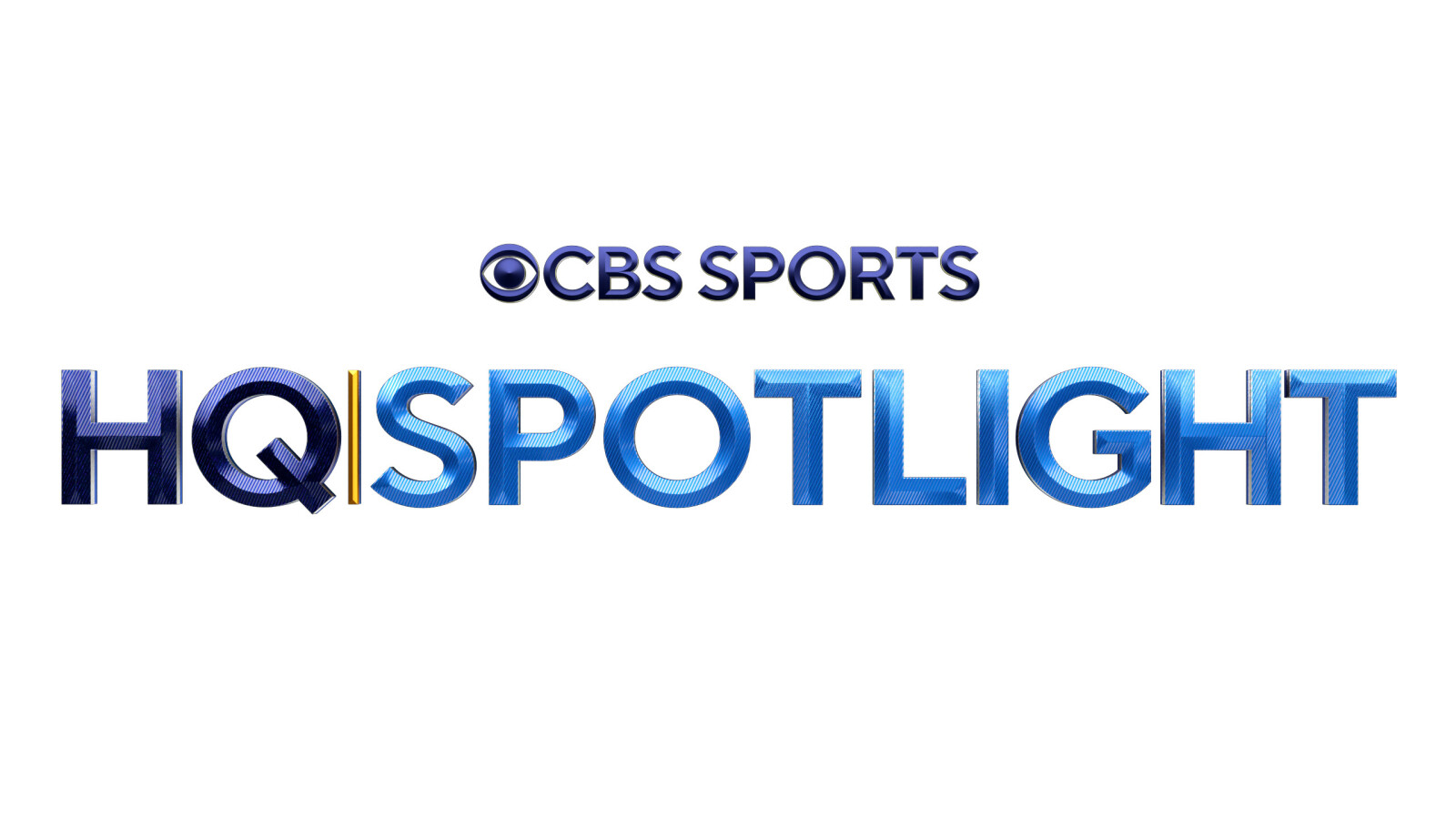 CBS Sports Fantasy offers a comprehensive suite of fantasy sports products to suit any need. From traditional season-long leagues, to daily fantasy games, to weekly contests, there's something for everyone. All the major sports are covered, with NFL, MLB, NBA, NHL, and PGA tournaments available. Players can also participate in special events like the World Series of Fantasy Football and the NCAA College Bowl Challenge.
The site provides an intuitive user experience, with easy navigation and real-time scoring updates. There are tools to help you analyze your team, make trades, and even set lineups. You can also find insider analysis and advice from expert fantasy players. And if that isn't enough, there's even a mobile app for iPhone and Android devices.
CBS Sports Fantasy also offers a wide variety of prizes and promotions throughout the year. They host regular tournaments, give away free items, and offer daily rewards for playing. Plus, they have exclusive deals with top brands such as Nike, Red Bull, and ESPN to bring you special discounts.
Overall, CBS Sports Fantasy is the perfect choice for fantasy sports fans. With its great features, extensive coverage, and unbeatable customer service, it's no wonder why it has become one of the top fantasy sports sites on the web.
ESPN Fantasy Sports – ESPN Fantasy Sports is one of the most popular fantasy sports companies in the world. Founded in 1995, ESPN Fantasy Sports provides fantasy sports leagues for football, baseball, basketball, hockey, soccer and more. Players can create their own teams and compete against friends or other players online.
The company offers real-time scoring and analysis, custom leagues and drafts, player news and stats from around the league, and expert advice and analysis from experts. ESPN also offers a mobile app and an online platform for managing teams and leagues.
ESPN Fantasy Sports objectives are to provide users with an enjoyable and competitive experience while providing them with the tools and resources to make informed decisions about fantasy sports teams.
With its cutting-edge technology, ESPN Fantasy Sports brings an all-in-one package of fantasy sports services to millions of people around the world.
Rotogrinders – Rotogrinders is a website and media company that provides daily fantasy sports advice and analytics. Founded in 2011, they are the oldest and largest daily fantasy sports media brand in the world. Rotogrinders collects data from all major fantasy sports sites, like FanDuel and DraftKings, to create comprehensive cheat sheets and rankings.
They also provide news, statistics, and projections for players, teams, and games. They have a team of experts who write about strategy and give advice on how to build the best lineups and win money. They also host events and podcasts to discuss new strategies and results.
Rotogrinders has become a go-to source for fantasy sports players looking to gain an edge in the competitive daily fantasy sports market.
Fleaflicker – Fleaflicker is a tech startup that has revolutionized the way people manage their finances. Founded in 2021, Fleaflicker seeks to make financial management easier and more accessible for everyone by providing users with tools to get their finances organized, track spending, and invest smarter. Its platform allows users to sign up for free and access a suite of features such as budgeting, automatic savings, investment tracking, and more. The company also offers subscription-based services such as automated bill pay and credit monitoring.
Fleaflicker's main focus is making financial management easier and more reliable. Its app is designed to eliminate the need for manual data entry, allow users to customize their experience, and offer personalized recommendations. In addition, Fleaflicker provides users with real-time alerts and notifications when changes in their financial situation occur. It also integrates with other popular apps and services such as Apple Pay, QuickBooks, PayPal, Venmo, Cash App, and more.
The company also has its own virtual assistant, Flickbot, which helps users organize their finances, set reminders and goals, and provide useful advice. Fleaflicker puts an emphasis on security and privacy, and uses 256-bit encryption to protect user data. It's also backed by major banks and payment processors, so users can trust that their information is secure.
Fleaflicker strives to be the go-to solution for those looking to better manage their finances, save money, and live better. By leveraging technology and artificial intelligence, the company hopes to make financial management simpler and available to everyone.
Realtime Fantasy Sports (RTFS) – Realtime Fantasy Sports (RTFS) is a cutting-edge company that creates innovative ways to play and win fantasy sports. The company offers a variety of fantasy sports games including football, basketball, baseball, hockey, golf, tennis and more. Each game is designed with the user in mind, allowing them to select the players they want, build their teams, and customize their strategies.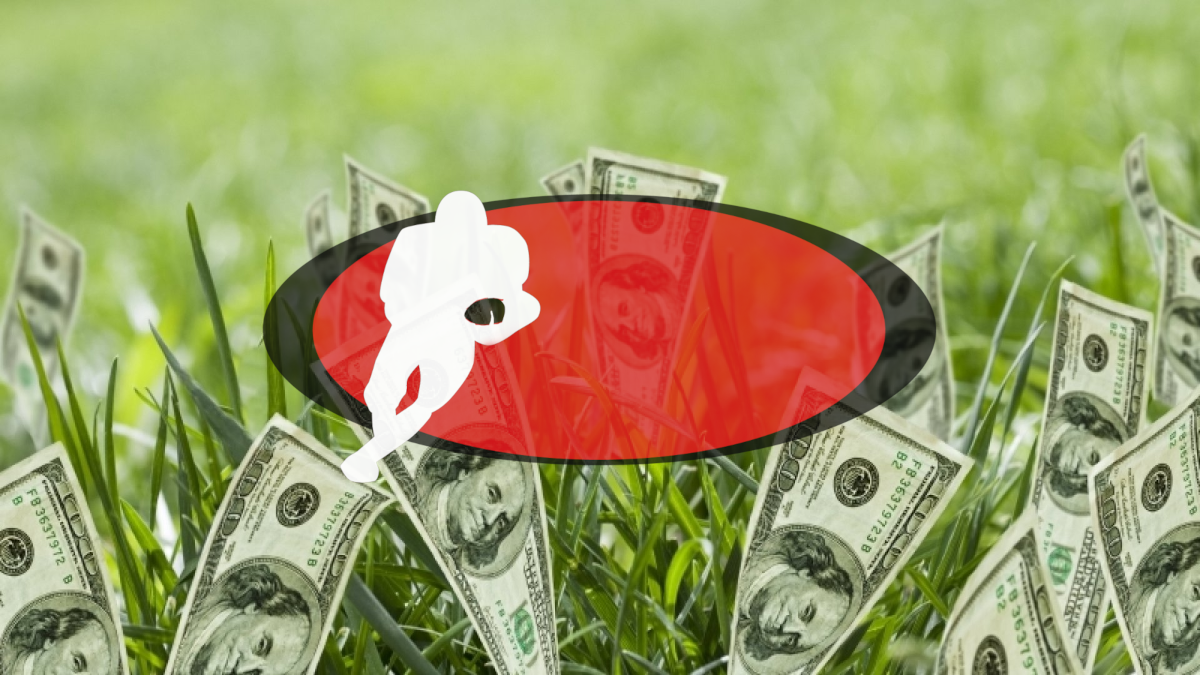 The games are realistic and allow users to make real time decisions about their teams based on the current performance of their chosen players. Users can quickly assess the current environment and adjust their strategy if necessary. This allows users to be more involved in their team's success and to have a more engaging experience.
RTFS also provides users with statistical analysis of each player and team so that users can identify the strengths and weaknesses of each team and player. This helps users to make more informed decisions about who to choose for their team. Additionally, the company offers various analytics tools which allow users to monitor the performance of each player and team over time.
RTFS also has a loyalty program that rewards its users for playing their games. Rewards can include discounts, special offers, and exclusive merchandise. This encourages users to continue playing their games and increases their chances of winning.
Overall, Realtime Fantasy Sports is an innovative company that provides an exciting way to play and win fantasy sports. Its various features provide users with an engaging experience and the chance to be successful in their strategic planning.
Fantasy Alarm Company – Fantasy Alarm Company is a cutting-edge security firm located in New York City. We specialize in providing premium protection to our clients through state-of-the-art alarm systems. We offer home and business security solutions, as well as CCTV surveillance, access control, environmental monitoring, fire alarm systems, and video analytics. Our services are tailored to fit the specific needs of each individual customer.
At Fantasy Alarm Company, we take great pride in staying ahead of the curve when it comes to technology and security. We use the latest in advanced alarm systems and other technological advances to ensure that our customers are safe and secure. Our alarm systems are designed to detect any intrusions or disturbances, no matter how small. We also offer a system of motion and video sensors which can alert us immediately to any potential danger.
We offer a variety of different services, ranging from basic intrusion detection to full-scale home and business security systems. Our monitoring services are always on, providing 24/7 coverage. We also provide 24/7 customer support in case of any problems or questions that may arise. Additionally, we offer free consultation sessions with one of our experts to help determine the best security solution for your home or business.
Fantasy Alarm Company strives to be the leader in home and business security. Our team is committed to providing the most up-to-date and innovative products and services. We also aim to be an environmentally friendly company, using only eco-friendly solutions in all of our products and services. At Fantasy Alarm Company, you are guaranteed top-notch service and protection at all times.
Numberfire – Numberfire is a data-driven sports analytics company that provides predictive analysis and insights to sports fans, fantasy players, and media outlets. Founded in 2011, Numberfire helps people make smarter decisions about their favorite teams and players.
Numberfire utilizes advanced data science and machine learning algorithms to generate predictions on team performance, player stats, and game outcomes. Numberfire's products include daily fantasy sports lineup advice, sports betting tips, personalization and optimization services, and predictive analytics tools.
Numberfire's content and analytics have been featured by ESPN, Fox Sports, CBS Sports, NBC Sports, and more. The company has raised over $14 million in venture capital from investors such as Courtside Ventures, Strategic Angels, and Greycroft Partners. Numberfire is headquartered in New York City.
CONCLUSION
By 2023, fantasy sports companies are expected to have solidified their foothold in the United States as they continue to attract millions of fans. Companies such as DraftKings, FanDuel, and Yahoo Sports will be leading the way in terms of market share and features, but smaller companies such as Boom Fantasy and LeagueLobster will also be competing for a slice of the pie.
Major professional sports leagues like the NBA, NFL, MLB, and NHL will continue to partner with these companies in order to further engage their fan bases. Additionally, new technologies such as artificial intelligence and machine learning will enable fantasy sports providers to offer more immersive and engaging experiences.
As the industry continues to mature and innovate, fantasy sports companies in the US will remain a powerful force in the world of gaming.