Trends
Top 10 Best Freelance Platform and Marketplace in 2022
Top 10 Best Freelance Platform and Marketplace in 2022
In current times, it is not easy to start your own business since you need start-up costs, employees, machines, office space, and other resources. People look for freelancing jobs because it is not an investment, and they can work whenever it suits them.
More people are now than ever getting attracted to freelancing jobs, which is an excellent option for many people. Today's freelancers have more choices than ever before to earn more money. 
Now is the right time to seize opportunities to work for impactful clients if you want to leap into freelancing. It's important to select a legitimate freelance marketplace to avoid fraudulent websites, and there are many different freelance platforms.
What are freelance platforms?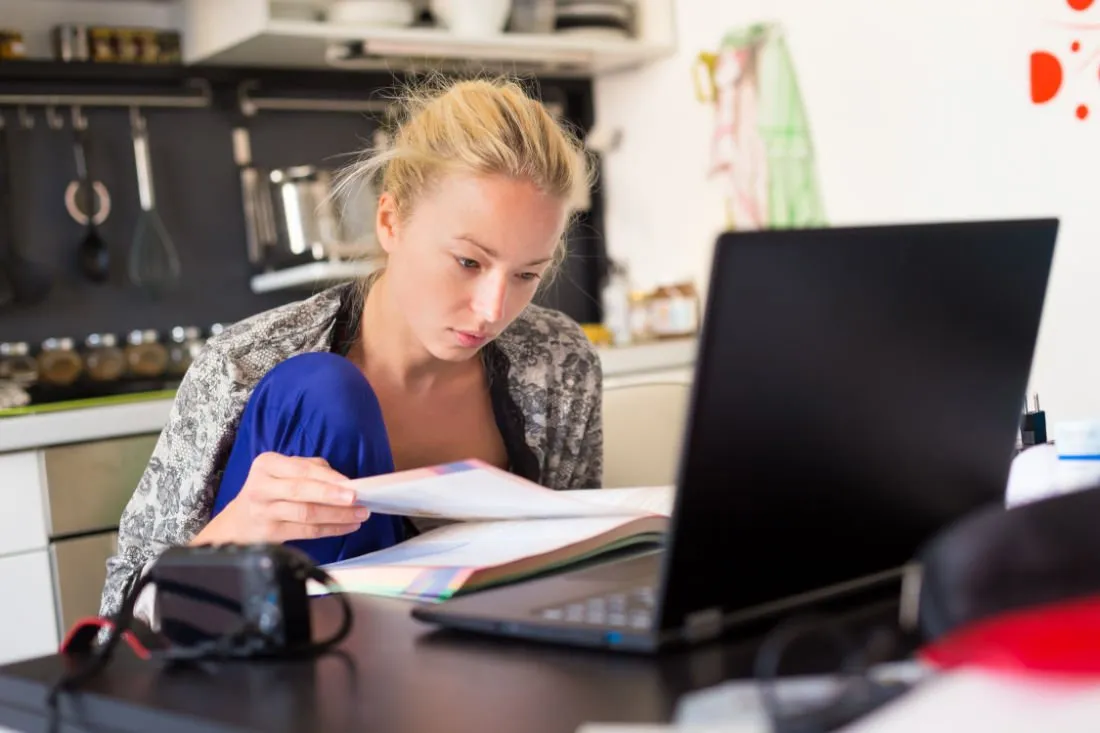 Companies can find contingent workers via freelance platforms and marketplaces for jobs that do not require permanent employees. Create your profile on one of these platforms and share your work portfolio, then you can contact employers. 
Employers and job seekers advertise their jobs on freelance platforms. These websites will help you start your freelance career off on the right foot, as they will let you apply for whatever projects you are interested in. Making your first client and earning employers' trust is more accessible with their help.
A freelance platform is a global marketplace for businesses and freelancers. They often make money by taking a cut from both employers and freelancers. The majority of these platforms offer hassle-free and convenient business experiences for the money they charge.
Talent marketplace: The world's best talent is at your fingertips. By filtering skills requirements, you can identify the specific skills you need.

Hiring platform: The platform will allow you to conduct tests and interviews once you have shortlisted applicants (some venues do not). Video and chat integrations are standard in many platforms, so both HR and applicants can communicate.

Time tracker: Several platforms provide freelancers with a workspace to track their output. They offer a real-time view of the work being done by freelancers. Micromanagement of urgent projects is much easier with their help.

Process payment: Payment consolidation is available on some platforms or integrated with top payment gateway providers. Contractors are not usually charged for payment consolidation services.
10 Best Freelance Marketplace and Platform in 2022
The following are the best free marketplaces and websites for those looking to work as freelancers from home in 2022:
1. Upwork
Upwork used to be known as oDesk but has grown into one of the best places to find freelancers in any field. With over 12M freelancers and around 5M clients registered, it is the largest freelance platform in the world. 
Here, you can find freelancers and projects related to just about any expertise. Despite its user-friendly nature, the website would require you to fill out an application that would be approved or rejected according to the current need for your skills.
The initial 20% fee decreases as you work with the same client more often. You would charge 10% after you bill $500 for the same client, and after that, you would only be charged 5% if you billed $10,000 for that client. You can work with Airbnb, Microsoft, Dropbox, and more among the big brands you can work with.
2. Fiverr
With over 250 categories of professional services, it connects freelancers and businesses on a digital level. Clients can search for freelancers on this website and give them the project, and Freelancers can post what they are willing to offer.
There is a $1 for $5 gig charge on Fiverr, so they pay comparatively higher than Upwork. The jobs here cost $5 on average and include writers, photographers, video creators, web designers, and similar tasks. Entry-level freelancers can make decent money on this platform, and it's a good launching pad for them.
You need to create a seller profile if you wish to render digital services. The next step is to make a gig and provide all the information the client might need to decide whether or not to hire you. Adding a video to your gig can help you attract more clients.
3. Freelancer
Small businesses looking for website development, logo design, writing and marketing help can find talent and help on this website. Many people are interested in working with big-name companies like Intel, Microsoft, and Boeing on their client list. 
You can sign up with freelancers quickly since their website is very user-friendly. Upload your previous work samples, bid on work, and communicate with the hiring managers. Besides not having to pay a penny to register, you won't have to pass any interviews or tests.
The website has 17,000,000 registered users and ten million projects. They serve over 240 countries and have been in the industry for more than 15 years, and it is fully reliable for payments, work, and branding.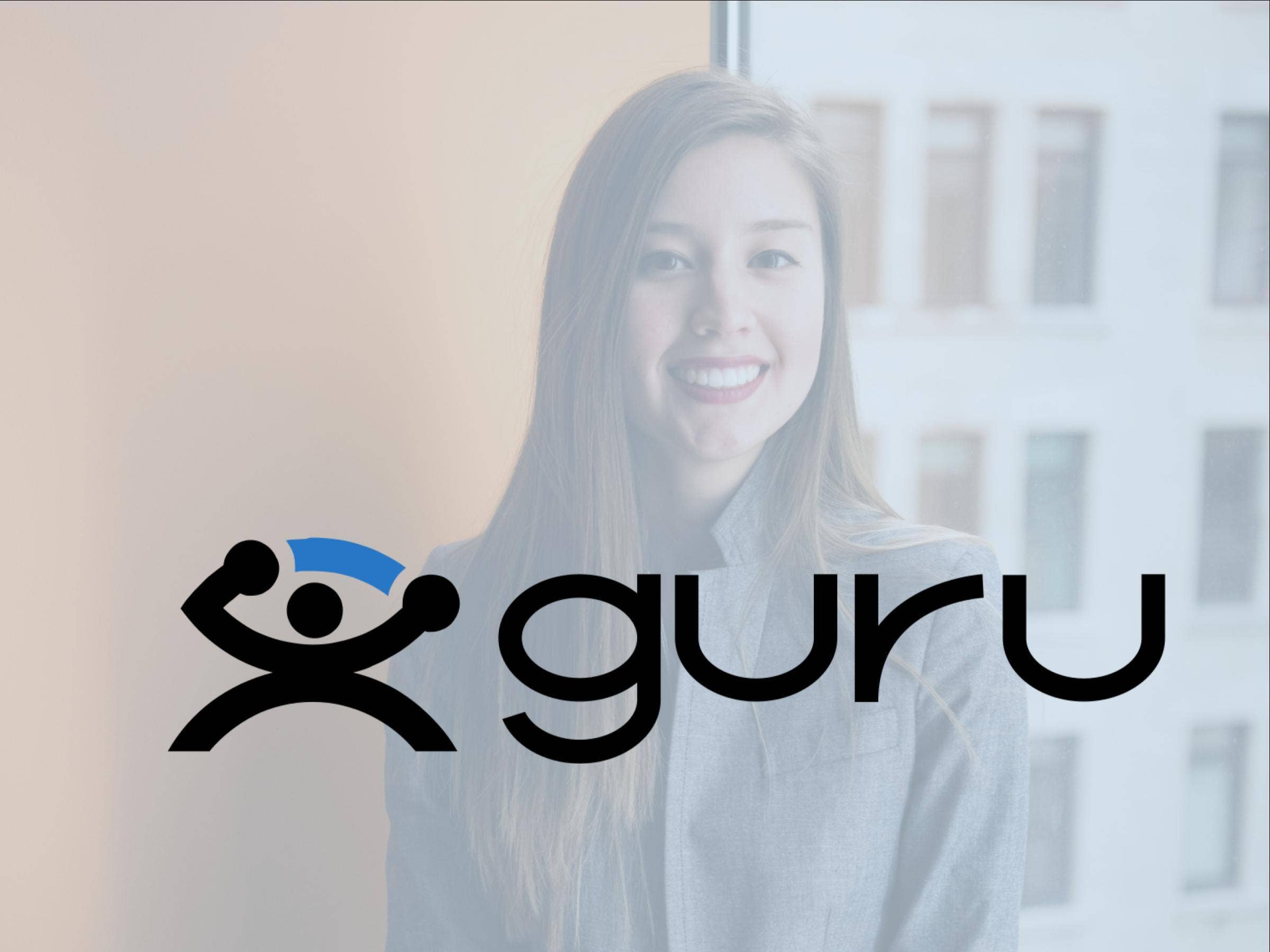 4. Guru
Companies can find freelancers from all over the world through this freelance marketplace. Thanks to their straightforward hiring process, clients can hire freelancers quickly and easily. Even though the website is new, its user base has already reached 1,500,000 million. 
The number of completed jobs keeps growing by the day, and they have now completed more than a million jobs. Making a profile with them is pretty easy; all you need to do is create your profile, and you are ready to go. Various profiles post jobs every day, and there is a lot of competition.
Members can choose from five monthly membership plans; the basic one is free, but it is limited to 120 bids a year. Guru charges 7% for each job you get through them. 
It costs $39.95 per month if you pay annually, including 600 bids every year, a rollover of 300 each year, a 5% job payment, and a few marketing feature such as boosting your ranking in the search results and creating premium quotes, and so on.
5. People Per Hour
This is one of the biggest and most popular freelance marketplaces because you can find freelance services in audio, video, web development, web design, mobile development, social media, and much more. More than 1 million businesses have earned more than £130 million on this platform. 
The primary goal of the company is to associate customers with suitable candidates. It is unique that they have personally selected every person you work with; consequently, they employ quality people and provide quality work.
They have an extremely flexible hiring process, and their prices are affordable. As a freelancer, you would first have to fill out an online application reviewed by a moderation team to ensure that only the top freelancing candidates would be hired.
After getting approval, you will work with international clients on numerous projects. It is possible to search manually for the projects or save automatic searches to receive notifications whenever new projects are listed.
6. Toptal
One of the best places to start looking for freelancers when you need top-quality freelancers. Thousands of applications arrive every day, but only a few are accepted due to their rigorous application process. A company can use it to hire from the top tier of top-tier freelancers.
Depending on what you need, you would get designers, developers, project managers, and finance experts. Ultimately, Toptal helps you find the right person for your job who eventually becomes one of your team members. Following your screening process, you will have access to their great clients.
Motorola, HP, Airbnb, Zendesk, etc., are just some of the big names they work with.
7. FlexJobs
Since it offers on-site jobs, remote work, freelance opportunities, and flexible schedules, it is primarily a platform for flexible employment. They hire freelancers from more than 40,000 companies, and you can select one according to your skills and interests. To find quality job postings, you would have to sift through a lot of trash.
In other words, it isn't a scam website; it is a well-curated website that thoroughly researches posts and monitors new gigs. On this platform, requirements are screened in detail to ensure legitimacy and authenticity. 
More than 50 career categories are offered jobs from around the world. You must pay $14.95 a month to access the network of employers and a detailed description of each business on this platform.
8. 99designs
You can find a lot of good freelance logos, web, and graphic designers on this site. A new design is made for the client here; imagine the talent you could get in this field. Design professionals submit plans based on the client's specifications. 
An attractive logo can draw a lot of attention from consumers, so it is crucial to hire an experienced designer to create this logo for you. 99designs has a reputation for quality and design, so that you can trust their work. 
As compared to other websites, this website operates somewhat differently. Designers submit their applications to clients, and they select the ones they like; the designer pays for that one. 
This website is an excellent place to find freelance opportunities because it connects you to a community of designers.
9. SimplyHired
There are freelance jobs in almost all fields on this marketplace, perfect for people looking for part-time employment. This website has the advantage of not charging people for posting jobs, which explains why there are so many job openings there. 
As a freelancer, you can upload your resume and get your profile up and running very quickly. Afterwards, you will also be able to view freelance jobs in your local area. As well as seeing a list of top salaries, the site provides a salary estimate tool. 
Their work is provided in over 24 different countries and 12 different languages, which very few companies provide. Additionally, you can narrow down your job search to what you are interested in, simplifying the process. You can conduct a more relevant search using this feature than simply seeing loosely related results.
10. Aquent
Websites like this help you to connect with people. Websites like this help you to connect with people. They connect great people with great companies by matching talent with companies looking for the same skills. 
Job opportunities are mainly related to marketing, technology, and creative careers. Due to the quality of the work and the incredible talent of Aquent, they have won numerous awards. The company generally accepts candidates with more than two years of experience, though fresh graduates are also welcome to explore their positions.
By your preferences, you may prefer to work on-site or remotely. Moreover, the company offers training in practical skills to freelancers to improve their skills, which proves extremely useful for their overall development.
Benefits of Using Online Freelance Platforms
The demand for agile and reliable talent increases as businesses and start-ups grow. In addition to the costs of hiring them, finding the right people to expand your team can be a real challenge.
Employing freelancers allows organizations to carry out specialized projects with many talented individuals while keeping overhead costs to a minimum. Online freelance platforms provide many benefits that companies should consider. As telecommuting and digital nomads have become increasingly popular, talent from worldwide can now be accessed. If you are looking for freelancers, you may wonder where to find them with the exact skills you need.
It can be challenging to find clients for freelancers. Known as self-promotion, it is setting up websites and social media profiles. Although the global talent pool is incredibly rich and diverse, can anyone differentiate themselves from others by simply being the best in their field? Can they attract clients? This approach has many flaws, as there is the possibility that it could fail.
In this situation, how can businesses and freelancers work together? How can this be accomplished?
Businesses and freelancers located in different parts of the world can connect and work by using online freelance platforms, like Upwork, Freelancer, WinATalent and Fiverr. Compared to 99designs, an industry-specific platform for designers and illustrators, some of these platforms are more niche.
Who are freelance platforms, and what are they exactly? What do they do?
Online freelance platforms work as a talent marketplace; they serve as a mechanism for managing temporary jobs by combining all the required resources.
Freelancer platforms can be divided into two types: bidding platforms and non-bidding platforms.
The freelancers who use bidding platforms list their skills, achievements, and education on the websites. An online portfolio will allow them to showcase their expertise and style to attract more clients. Registred freelancers start bidding for orders that clients submit on the site.
After reviewing each candidate's profile and price, clients choose the one they want. As a final step, clients evaluate freelancers based on their performance; positive feedback and reviews are also helpful in attracting new clients.
A vetting process is conducted after freelancers register on non-bidding platforms. These platforms help clients select the right person for their projects based on a shortlist of candidates and interviews.
How can freelance platforms benefit freelancers?
Platforms for freelance work are popular primarily for ease of use and convenience. The hardest part of signing up and completing your profile is already done for you! It facilitates the connections between freelancers and clients, forming a contract, and the payment.
The purpose of freelance platforms is to prevent scammers from taking advantage of freelancers and clients; freelance platforms have strict rules and methods of registration. Because of this, these platforms almost always ensure the security of their users and ensure that payments and projects are released on time and accurately.
Companies and freelancers can easily find the right solution for their needs by using an online freelance platform. Businesses can find the best candidates and have a favourable outcome by providing work that defines and challenges freelancers.
Additionally, several online platforms offer useful features such as work diaries and desktop apps for tracking work hours and results. It is possible to take six screenshots from your screen every hour using Upwork's desktop app, which counts the number of clicks, scrolls, and keystrokes per segment. A chat tool is another option some platforms provide for their users so freelancers can talk with clients for clarifications or approvals whenever necessary.
Online freelance platforms make payroll processing easy, perhaps their most notable feature. There is often a delay in payment for freelancers who rely on the promises of getting paid, and secure payment systems provided by freelance platforms prevent delayed payments.
With the staggering numbers of people who prefer temporary work to regular jobs, freelancing is sure to undergo a transformation and develop new values. As things gradually change, freelance platforms are proving an even greater asset to freelancers and businesses. For this reason, it's crucial to understand online freelance platforms and their benefits.
Conclusion
You can reach global freelance talent with these best freelance marketplaces and platforms. These marketplaces benefit freelancers, businesses, and even the marketplace's creators. For freelancers, freelancing platforms can provide them with various tasks and new opportunities.
Choose any of the platforms above if you are interested in becoming a freelancer, as they are all good and reliable. Choosing your ideal role requires identifying your skill-set best and choosing your ideal position. 
Edited and published by Ashlyn Joy