Trends
Top 10 Best Indian Fintech Startups in 2022
It stands for Financial Technology, and fintech companies specialise in technology development to help the banking and financial industries. FinTech stands for Financial Technology, and fintech stands for Financial Technology.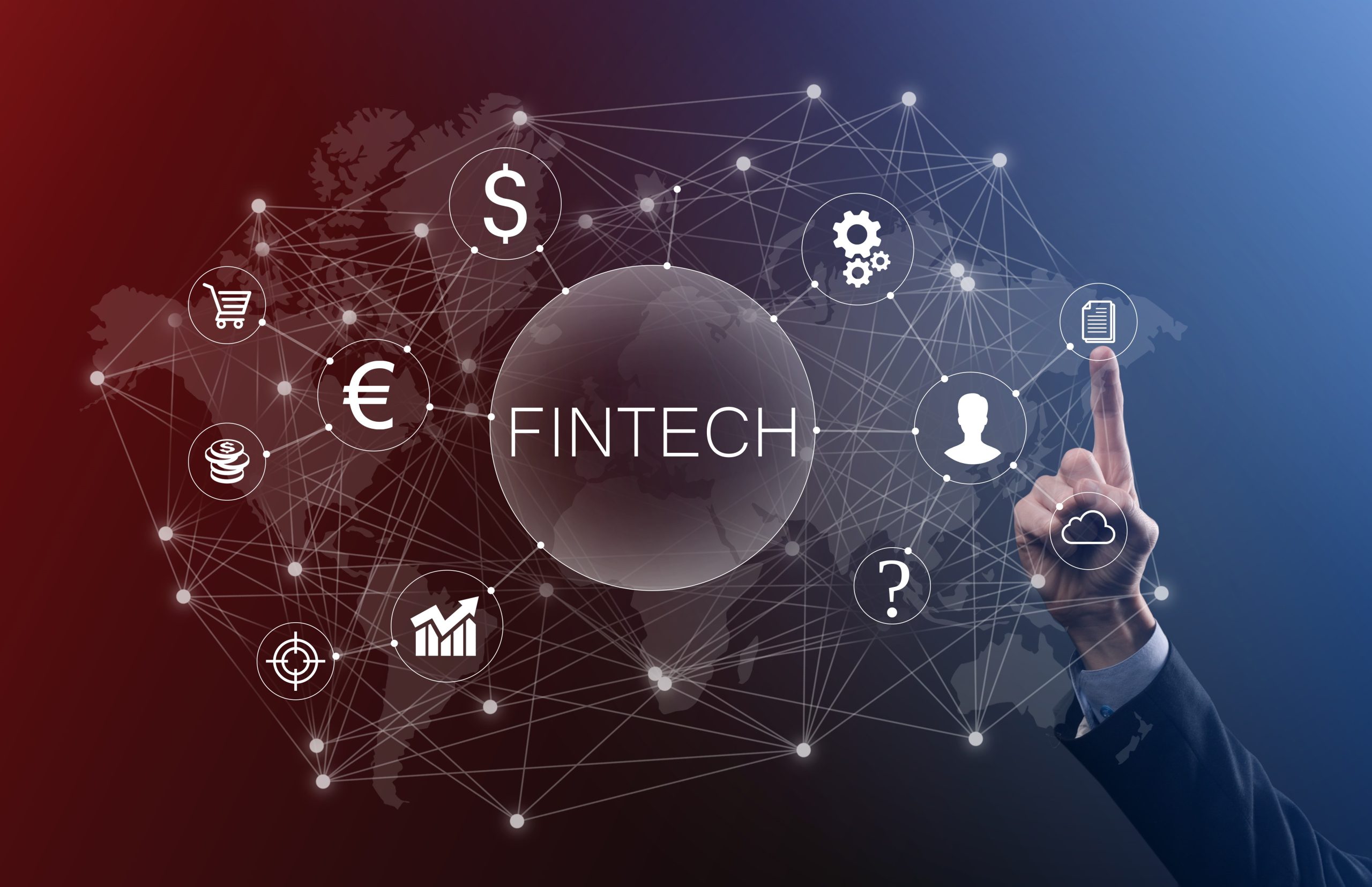 People now have mobile banking on their phones, which allows them to do all their banking at their fingertips from anywhere. They can do this at home or anywhere else. Some apps can help you figure out how much money you'll have to pay each month and how much your insurance will cost. 
Our economy and how we pay for things have changed a lot because of new businesses called "fintech start-ups." The way we pay for things has changed how we all do business. In this list, we show you some of the FinTech companies making news in the finance industry and reaching out to different markets with their unique financial solutions. 
As a global leader in the field, India has more than 2,100 fintech companies and a high adoption rate of fintech. The country has a young, tech-savvy population and a growing middle class. It also has a substantial venture capital (VC) landscape because of its young, tech-savvy population and growing middle class. 
Fintech is becoming a big thing worldwide, and investors have put billions into the field. According to data from Invest India, the country's investment promotion and facilitation agency, fintech funding in 2021 will be more than $8 billion. This will push start-up valuations to new heights. No more than 17 fintech unicorns worth at least US$1 billion have come out of the country in the last few years. 
These big companies aren't the only ones making an impact. A slew of more minor but fast-growing start-ups are also making an impact. They're getting a lot of attention from investors all over the world. 
The Digital Fifth, a fintech consulting firm in India, has released its list of the top ten most promising fintech start-ups in India for 2022. These companies were chosen because of how easy their digital solutions are to use, how good their customer service is, and their pioneers in their fields.
Benefits of Fintech
FinTech or Financial Technology:
Financial technology has changed how to finance businesses work in a big way. This doesn't mean that traditional banking has gone away, but it does, and it just means that Fintech gives its customers a choice based on how easy it is for them. Traditional banking and technology-driven financial services are very focused on making their financial services or products as good as possible for their customers.
 Customer service and profit:
Fintech makes traditional financial institutions better by making them more efficient and productive. As banks and credit unions see fintech businesses as friends on this road rather than vendors, they have more chances to do business with them. Furthermore, by providing better and more up-to-date services, businesses can keep their customers, which means more money for them.
New technology might make you think it will cost a lot of money, but this isn't always true. The fintech companies don't spend a lot of money on technology. But that isn't true with financial technology. They would help cut down on overall costs. Combining physical and digital payments has been done with Fintech by putting the bank account cards and customer IDs into one place. Businesses might have a significant advantage over their competitors because they make it easy for people to do business and keep their costs down. 
These technologies can allow businesses to send and receive money from their accounts in different currencies without paying a lot of money to change them. In financial technology, it's not about how much it costs but how easy it is to use. 
As we started, the financial sector is more about making things easier than making money. The most convenient way to run a banking business is to use fintech software in industries. They use technology to give customers better and more reliable customer service with Fintech. There are a lot of new technologies that are helping financial firms, like Blockchain, artificial intelligence, IoT, machine learning, and a lot more. These technologies will help them in the long run. 
Fintech has made most of the finance processes and businesses easier by giving people the ability to do things at their fingertips. Banks and insurance companies have been able to thrive in uncertain times because they have developed new and cutting-edge technologies. 
When you apply for a loan online, digital-only lenders must approve it that can give you money the same day, which is only possible because of new technology. There are new ways to get short-term loans, like payday loans, now that Fintech makes it even easier for people to get them. If you go online, you can quickly find a lot of lenders and get quick service. People who work for traditional banks might not have the same advantage, and it might take them a long time to get it done quickly. To do business, Fintech is an intelligent way to do things. It's intelligent, efficient, convenient, and fast because most companies like it. 
The approval rate will go up more quickly now. 
The rate of approval is one of the main things that most banking systems should work on. But with the introduction of Fintech, this process has become a lot simpler now. You can ask for the digital lender online, and the digital lender will get back to you in a day. It is done to process customers' information, so they can get all the financial services they need. People in the banking industry are using AI to speed up the process, which is much faster than what a person can do. 
As Robo Advisors, they give advice. 
One of the essential things about Fintech is Robo advising. This is a new thing, but it is necessary. Companies that offer these services ask people specific questions and use special algorithms to develop a unique investment plan for them. You don't usually have to put down a lot of money to start an investment account, and your adviser can choose low-cost assets.
This is how it usually works: Later, you might have to pay for the services based on the things you bought or wanted to keep. It doesn't cost extra to change the assets or balance them. One of the simplest ways to plan for investment or future bank account is this method. 
Think about where these Robo advisors are, and you can find them on the internet, too. There are a lot of Robo advisers to choose from, and there are some that require a more significant investment than others.
Many will let you open an account only with a small deposit and then do the rest for you. It doesn't take a lot of work from you. There is a plan made for you that considers your preferred timetable and risk tolerance. This is how it works: An algorithm can keep track of and plan things. 
This is a benefit of fintech technology that hasn't been talked about. It can be efficient with all the other obvious benefits. A lot of people say that Fintech makes the process run faster. You are already very efficient when you use financial technology because it only does particular things.
Automation doesn't involve people, so it has a lot of specialisations because it doesn't need people. As a result, it is very efficient and good at doing. Because we work in Fintech, we can be both fast and agile at the same time. Fintech lets you invest in solutions for many reasons, but the results are precise: better efficiency and time management. 
Financial, governance, risk management, and compliance standards are what people want. 
Fintech isn't started by a person who wants to start a business, and it is now used by everyone who uses it. Some rules and regulations ensure that the government's safety net is strong and that customers don't get hurt by banks. These rules and regulations provide that the government's safety net is strong and that banks don't hurt customers. 
Unfortunately, one of the main reasons people don't use Fintech is security. Even though Fintech has a lot of benefits, it still needs to show how it can be very safe. A security breach, cybersecurity infiltration, or data theft could bring your fintech company down.
If you don't have a lot of experience with security, keep in mind that you're one step closer to being destroyed by a single security breach, cybersecurity infiltration, or data theft. Small businesses may not have the money or people to deal with the consequences of this security breach. As a result, many fintech companies spend a lot of money on their security infrastructure, both online and offline. To ensure that their information is safe, clients should know that their data is secure. 
Now we will learn about Top 10 Most Promising Indian Fintech Startups in 2022.
1. Innoviti
Innoviti is India's largest provider of payment solutions to Enterprise merchants.
a) Innoviti currently processes over $10 Bn of payments from 2000+ cities with a reported enterprise market share of 76%
b) Enterprises such as Reliance, Landmark Group, Shoppers Stop, Pantaloons, Hamleys, Van Heusen, Louis Phillipe, Croma, and several other hundreds of Enterprises are Innoviti's customers.
With a vision to use technology to unlock the hidden value in payments, they are more than just money-moving pipes. When a payment happens, it is not only the merchant who makes money but also the brand whose product was sold and the bank whose payment instrument was used. Hence, the merchant, brand, and bank talk to the same consumer. There currently is no easy way for them to talk to each other. Innoviti's superior technology makes this collaboration happen and makes it happen at the point of payment. 
This technology has helped businesses grow faster with lesser effort. Businesses have now been able to offer EMI, BNPL, Cashbacks, Loyalty Point redemption and other offers with merchants, brands and banks participating in it. 
This superior and feature-packed point-of-sale machine by Innoviti certainly tops our list of the top Fintech Companies In India 2022.
2. Cashfree Payments 
It was started in 2015 and is based in Bangalore, India. Cash free Payments helps people make payments and do business with their bank. Payments, vendor payouts, wage payments, instant loan disbursements, refunds for e-commerce transactions, insurance claims processing, expense reimbursements, loyalty, and reward payments are some of the things it does for businesses. 
Cash free Payments is used by more than 100,000 businesses, including Cred, Zomato, Xiaomi, and Tencent, and processes more than $20 billion in payments each year. People in the US, Canada, and the United Arab Emirates work for the company (UAE). 
After getting strategic funding from the State Bank of India, Cash free Payments was worth $200 million. That's what the company said it would do, and it said it would use the money to improve its payment system and grow its business, as well.
3. GetVantage
GetVantage is a financing platform that helps digital-first businesses, like e-commerce businesses and start-up's, get more money to grow. It was founded in 2019 and is based in Mumbai. 
GetVantage uses a proprietary machine learning (ML)-based credit decision engine and a deal management system to look at and predict a company's future revenue performance. Then, it comes up with a term sheet based on what it found. Its website says that ticket prices can go up to US $500,000. 
In the past, the start-up has given money to more than 100 founders, including brands that sell on e-commerce sites and sell directly to customers (D2C). Digital Fifth says that GetVantage has raised US$5 million in funding, which is a lot of money.
4. Hyperface
Hyperface was founded in 2021 and is based in Bengaluru, India. It is the developer of a card platform that makes it easier for fintech and e-commerce companies to get credit cards. The company has software development kits (SDKs) and APIs that customers can use to design credit card programmes and manage the entire experience, from know-your-customer (KYC) requirements to loyalty programmes. This allows businesses to start credit card programmes in just a few weeks. 
When Hyperface raised US$1.3 million in October 2021, the company said it would use the money to improve its tech platform and launch card programmes, as well as hire more people and grow. This is what happened.
5. Mahila Money
People in Delhi who are only women can use Mahila Money, a digital banking arm of Sheroes, a Delhi-based women-only social network. Mahila Money gives small business loans and other financial help to women and women who run small businesses. Checks can be funded from $135 to $2,699. There is no collateral or a co-guarantor, and the application process is online. 
After launching last year, Mahila Money has grown into a group of more than 150,000 women, and it has teamed up with banks and non-profit groups like Transcorp, Visa, Shivalik Bank, etc.
6. Multipl
The multipl was founded in 2020 and is based in Bengaluru. It has a mobile app that lets people invest their savings in mutual funds and other market instruments for things they will buy shortly. 
Multiple also works with lifestyle brands to give customers special deals on travel, jewellery, bikes, home decor, career courses, electronics, and more. In addition, it has a loyalty programme that gives customers Mbits rewards when they meet specific savings goals. These rewards can be used at more than 200 brands, including Amazon, Myntra, and Jio-Saavn. 
More than 10,000 people had downloaded and set savings goals worth over US $3.3 million by November 2021.
7. Onsurity
Onsurity is a health tech company that started in 2020. It provides: 
Small and medium-sized businesses (SMEs). 

Micro-businesses. 

Start-ups. 

Growing businesses with monthly, comprehensive employee healthcare. 
Group health insurance, discounts on medicine and health checks, fitness rewards, doctor consultations by phone, and more are all part of Onsurity's Team Sure plans. The subscription plans are available to full-time employees and contractors, interns, and consultants, so they can all use the service. 
They help more than 1,000 small businesses, start-ups, and new businesses. When it did a Series A in August 2021, it got $16 million.
8. Small case
Founded in 2015 and based in Bangalore, Small case is a wealth tech company that makes it easy to buy and sell things online. The company has an in-house team of licenced professionals who can help investors choose from more than 100 portfolios of stocks and exchange-traded funds (ETFs) to buy. It also gives you access to independent investment managers, brokerages, and wealth management tools. 
The small case works with a dozen of the best stock brokers in India, like Upstox and Kite. 
The company has more than 3 million users who spend $2.5 billion each year. US$40 million was raised in August 2021, bringing the total amount raised to more than US$65 million.
9. FPL Technologies
FPL Technologies is a fintech company that focuses on consumer credit. It was founded in 2019 and is set up in Pune. The company launched a digital credit score platform called One Score in 2019. It allows people to check their credit scores for free and personalised advice. 2020 was when it came out with One Card, a credit card that worked with a mobile app to let people lock their cards, change their features and active services, pay their bills, and more. 
When FTP Technologies raised US$75 million in a Series C round in January 2022, the company was worth US$750 million. US$125 million was raised in the new round.
10. Zolve
Zolve is a neo banking start-ups founded in 2020 and aims to help migrants. The start-ups, which started full-scale services in September 2021, serves the India-US corridor. Immigrants who are going to the US can get bank accounts, high-limit credit cards, and debit cards based on their home country credit score while they are still in their home countries, and they can do this even though they are still in their home countries. 
Zolve wants to become a full-service financial company, and it has products for instant remittance, insurance, and loans in the works. 
Two thousand people had a credit card by October 2021. When Zolve raised $40 million in October 2021, the company had $210 million. Round: The total amount of money raised by the company now stands at US$55 million. 
Article Proofread & Published by Gauri Malhotra.