Trends
Top 10 Best Legaltech Companies In India 2022
Legal technology, also called LegalTech, uses technology and software to support and provide legal services. Startups founded to disrupt the traditionally conservative legal market often make up the LegalTech sector.
The legal field has used a variety of technologies and approaches. It is possible to access case law through traditional software architecture and web technologies. Documents required for due diligence or discovery have been found using machine learning techniques. User experience design is integral to making contracts easier to use.
Introduction to LegalTech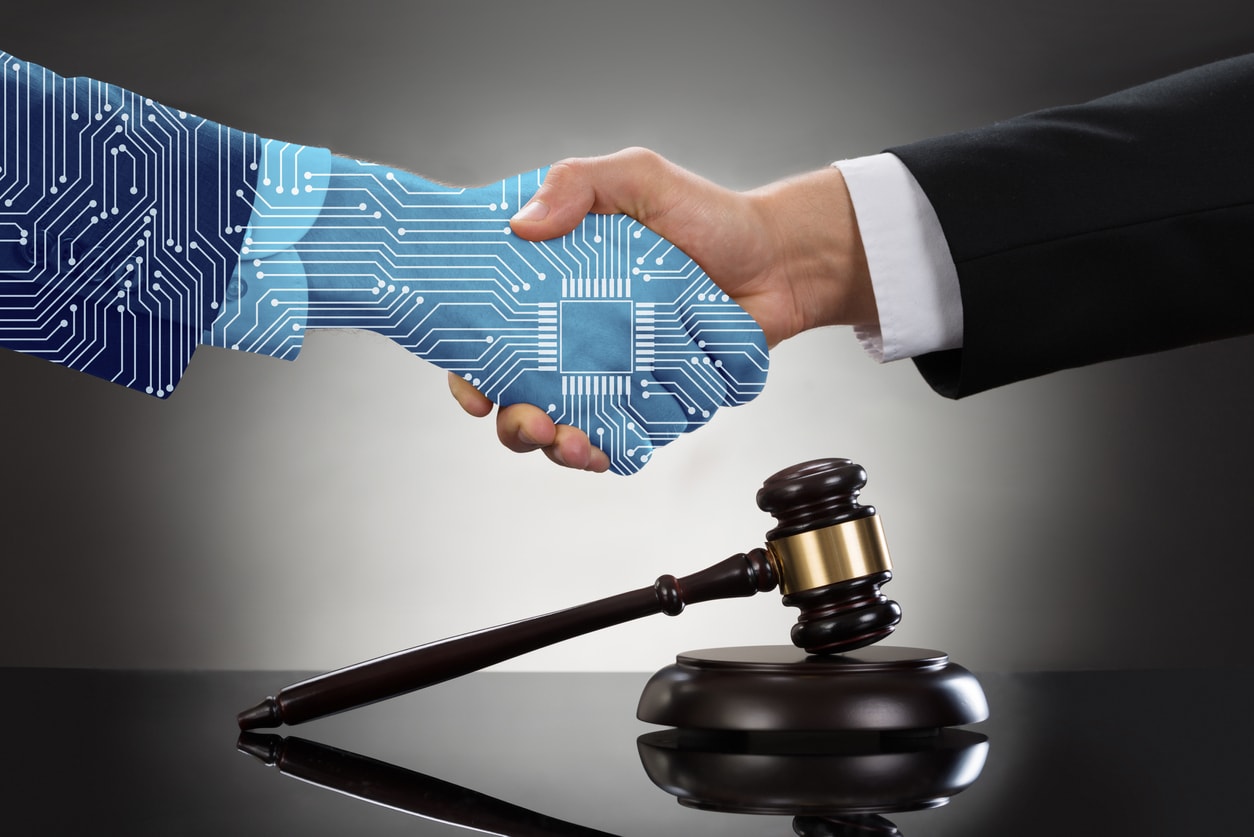 The world has been dominated by technology more than ever, and all sectors of society have become dependent on technology, including the legal field. Legal technology, or just legaltech, refers to the use of technology and software to provide legal services, improve the efficiency of lawyers, render legal services in a more timely manner, and make legal content more accessible to the general public.
Due to advances in technology, LegalTech Startups have arisen, and these companies provide legal services through their online platforms, employing technology and software. Legal technology is rapidly emerging as an important sector within the mainstream legal industry.
Legaltech startups in India were formed due to the evolution of technology. The primary motivation for developing legaltech startups is to replace the traditional ways of doing legal work that was followed by lawyers & other legal professionals with new technology-driven solutions. The modern technology system has made today's lawyers' jobs more accessible and more efficient, thus benefiting the general public.
Top 10 Best LegalTech Startups in India 2022
An entrepreneur usually forms a startup company with an intention and a vision to bring new ideas and innovations to the market to achieve a particular goal. Legaltech startups in India are growing in popularity because they offer multiple benefits, including education, employment, legal services, technology innovations, and contribute significantly to the growth and development of the economy.
The company also offers a range of legal services timely, effective, and reasonable. Legal professionals also benefit from this since they aim to simplify their work by incorporating technology-driven solutions. In India, there are several legal technology startups:
1. Provakil
Providing legal management solutions to corporate legal departments and law firms, Provakil is a SaaS platform. Legal operations management solutions include litigation management, contract management, and compliance tracking. Additionally, Provakil provides tools to track and update intellectual property automatically. 
Lawyers can stay informed on case statuses and judgments with the platform, integrated with over 8000 courts in India. Furthermore, it can be used to manage billing and invoicing, calendars, documents, docketing, and expense tracking.
Mobile apps are also available for iOS and Android.
2. Legistify
Legistify is one of the world's leading and fast-growing legal technology companies. Their flagship offering, LegisTrak, is a single integrated, end-to-end legal management suite for enterprise customers. The platform covers varied areas of law, including contracts, litigation, legal notices, IPR, as well as compliances through its in-built, fully customisable and automated modules.
As per the company, their platform is used by over 300 large enterprises across multiple countries. Other than its various functional modules, Legistify also leverages machine learning to provide intelligence and insights using historic case data, specifically across India. Some of the company's backers include Y combinator, Cathexis ventures, Indiamart, GSF, Java Capital and Titan VC.
3. Spotdraft
SpotDraft offers contract management solutions for enterprises and law firms through its legal technology startup in India. Spotdraft's platform allows users to draft, review, edit, and manage legal agreements directly, saving them considerable time and resources for handling multiple customers at once.
The artificial intelligence-based SpotDraft tool comes with automated reminders and payment management features. In-house legal teams (also law firms) can utilize these features to streamline contract execution, reduce disputes, and lower supervision costs. A centralized data storage system is also available to users and compliance and risk management functions.
4. Presolv360
Online Dispute Resolution (ODR) startup Presolv360 provides a company online dispute settlement system to users in India. Through e-arbitration and e-mediation, the platform facilitates online dispute resolution in India. A platform's third-party expert helps users resolve their disputes online by adding ODR clauses to their contracts.
Disputes can be raised, end goals described, and settle disputes by qualified arbitrators or mediators. Disputes are usually resolved within 45 days on average on the platform after onboarding the other party for the user.
5. Volody
Volody is a contract management software powered by artificial intelligence that automates and digitises forming legal contracts. Users can draft, negotiate, approve, and attest to their legal agreements with one application. Additionally, the software can be integrated into other practice management systems, such as email systems, CRM programs, and so on. 
Business users can fully customise agreement templates, the approval system, access settings, digital signature integration, and contract management within a seven-day implementation timeframe. 
As well as board meetings and compliance management, Volody provides board meetings and insider trading solutions. 
6. LegitQuest
Legal research tool LegitQuest uses artificial intelligence to assist lawyers, law firms, and law students with their legal research more intuitively than traditional keyword-based research. 
The different pricing options for the trial, personal, and enterprise plans are free tools (but with limited uses). 
It offers three features:
iSearch: Users can find relevant cases based on their queries using this search engine feature. Cases, citations, and the judge's name can be used to narrow down your search.
iDRAF: Researchers can identify various parts of a judgment, such as arguments, reasonings, findings and decisions, with the "Decision Reasoning Arguments Findings" feature. An in-depth discussion of the decision, reasoning, arguments, and judgment findings. 
iGraphics: A case's citations, overrules, followings, and approvals are recorded in this feature. Graphs and figures are also provided.
7. LegalMind
In the legal research, artificial intelligence, and predictive analytics segment, LegalMind is another legal tech startup in India. With the tool, users can predict the decision and actions of parties and judges through Analytics. Users can formulate their thesis and build compelling arguments for their subjects in this way. 
Document Summarizer is another software feature that helps lawyers weed out results from fragmented and disconnected data. In addition to finding relevant case laws through the AI-based Deeplex feature, lawyers can also retrieve documents and judgements relating to legal notes, moot cases, and decisions. 
Before choosing their standard or premium plans, users can try the service for 14 days for free.
8. Quant LegalTech
Likewise, Quant Legaltech is a legaltech startup in India that aims to improve compliance, contracts and due diligence for enterprises and law firms. The platform offers three tools: 
Complius: users can manage legal compliance issues with this compliance tracking software. The feature also serves other purposes as well as automating compliance tracking and management, auditing, etc.
Contractum: It is a tool to manage the lifecycle of contracts, such as draft contracts, create contracts and track the progress of contracts. Additionally, the user can customize the in-built agreement template to suit their preferences.
Virtual Data Room: Users can use Quant LegalTech for their legal, due diligence, collaboration within the organization, and file-sharing.
9. Mike Legal
The trademark management technology startup Mike Legal automates intellectual property management in India using artificial intelligence. This legaltech startup offers the following features:
Mike TM Search: A trademark search can be conducted more easily by legal teams of enterprises with this tool.
TM Watch: Infringements in the portfolio can be analyzed and prompt action against the offender.
Mike TM Manager: Using this tool, users can also track their intellectual property usage and manage their IP portfolios.
Mike Litigator: Lawyers can conduct case law research with this AI-based tool. This enhances the efficiency of legal research for lawyers by leveraging Natural Language Processing. The system allows them to search through mammoth databases and documents to quickly find case laws.
10. Blog iPleaders
As a leading legal-tech startup in India, this company has achieved considerable success. The company offers a wide array of courses and delivers up-to-date legal content. Through LawSikho, it offers over 60 online courses for lawyers, students, government officials, etc. The company provides diploma courses online.
Impact of Covid-19 on Legaltech
Coronavirus has affected the global economy in an unprecedented way. The new working culture worldwide shifted to the online mode of working as social isolation was needed to prevent the disease from spreading. There was no sector of society untouched by the pandemic, including the legal field.
Covid-19 caused disruptions in the legal system, which has an outdated approach to providing legal services and delivering justice. In the traditional process, a person would have to go to court physically to have their case heard.
Nonetheless, the pandemic has forced the legal profession to rely on technology as conducting virtual hearings or videoconferencing where counsels and attorneys can appear online for their matter while sitting at their comfort stations. Likewise, lawyers have the opportunity to teach online client meetings and provide solutions to their clients. Law professionals and attorneys have seen a shift in how they conduct their work since the pandemic.
Digital transformation has been made possible by the pandemic. Students have also adjusted to online learning in law schools since they have gone digital and switched to the online teaching mode. In addition to the top legal organizations. Legal tech startups have also benefited from this trend. Legal tech startups have been provided with a significant opportunity by pandemics, which has played a vital role in providing legal assistance in every way possible. In response to the pandemic, the legaltech industry has improved and moved towards digital transformation and has rationalized itself for an improved future.
Legaltech and Indian Judiciary

When the Supreme Court allowed judges to live to stream their oath ceremonies and farewell speeches, digitalization and technology gradually crept into the Indian judiciary. The Supreme Court also allowed the live streaming of specific national and constitutional importance cases, decided by former Chief Justice Dipak Misra, Justice A.M. Khanwilkar, and Justice Dr D.Y. Chandrachud.
To deliver justice in the face of the pandemic, the judiciary has taken the virtual route. Creating a paperless environment through technology provides judges with the opportunity to review all online precedents and judgments in a fair, reasonable, efficient, timely manner and, as a result, improves the administration of the judicial system. Virtual hearings are currently conducted by the Supreme Court using the Vidyo platform.
The Supreme Court will be equipped with one thousand megabits per second internet connection by 2021, according to Justice Chandrachud. As a result of technology, justice was not impeded during a pandemic crisis, and the legal system in India will continue to grow as it is supported by technology.
Features of Legaltech
In the traditional legal industry, the use of legaltech has increased over the past few years. Technology has undoubtedly altered every aspect of traditional law, whether virtual hearings, online courts, or AI-based legal research. As a result of modern technology, legal professionals and the public can access speed, accessibility, transparency, efficiency, comfort, flexibility and convenience in their work.
Legaltech startups can help lawyers, while others enable them to provide better legal services and operate more efficiently and effectively. These legaltech startups reduce the burden of work by simplifying the process. Both tech startups and the legal profession are implementing modern technologies such as Artificial Intelligence (AI), Machine Learning (ML), Data Analytics, and Predictive Analytics. Other key legaltech features include:
The advancement of technology has simplified legal research, and it is no longer limited to searching through books since it is time-consuming. Lawyers use online sources to support their arguments, as they find it to be a convenient and quick method of completing their work. You can find judgements, statutes, case laws, legal news and research online at websites such as Manupatra, SCCOnline, and Casement, among others.
e-Signature and e-Verification
Lawyers no longer need to rely on their clients to physically sign legal documents since e-Signature gives the users a platform to sign their legal documents, certify their copies and file their paperwork online. Moreover, e-Verification ensures that a document cannot be tampered with, crucial for proving an electronic signature.
Legaltech professionals do not have a vested interest in gaining money from the client in the form of ill intention. The integrity of lawyers cannot be questioned since legal tech provides a transparent online platform for users. This technology allows users to select a lawyer and keep a detailed record of all legal proceedings.
The progress of legal tech in the legal industry may also lead to reduced workloads and risks for legal professionals and easier access to legal information. Furthermore, Legal Management provides lawyers and law firms with the ability to manage all aspects of their legal practice, including billing, document management, and contract management. These include managing contracts and negotiating electronically, client relationship management, and case management.
Startups in the legaltech field are valued.
Every person on the planet is suffering losses due to the COVID-19 pandemic that is ravaging the earth. In contrast, legaltech start-ups around the world face very different challenges. Investing and funding in legal-tech companies has surged, and values for these companies are also expected to soar shortly.
Consumer type can be the main criterion for the growth and success of legal-tech companies. The pandemic has also benefited law firms by merging with the legaltech companies. The law firms have increased their earnings while the legal-tech companies have also seen growth, so it's a win-win situation for everybody.
The future of legal services in India may lie with legaltech startups.
Legal-tech startups like the ones mentioned above and others are promising for India's legal-tech market. We may see legal-tech companies overtaking traditional law firms in India due to the pandemic in the coming years. The court hearings are now conducted online, and the entire process is done online, so searching for legal solutions is easier now that legal technology is available. Various legal solutions are available. 
As a result, the legal technology market has become more efficient and standardized. The legal solutions provided are time-consuming, reliable, and highly affordable for those with financial concerns. Technology solutions for legal research have not only improved clients' experiences. Still, they have also made it easier for lawyers to draft contracts and agreements, give legal advice easily, and stay safe while working from home during the pandemic. Legal-tech companies have also helped traditional law firms.
Client-lawyer relationships have become more reliable as law firms have become more flexible. Today, lawyers can be sure they will not be cheated due to the improvements in technology. As a result, lawyers can save time and manage their workload by using fast-paced legal solutions. Indian lawyers are still reluctant to use legal-tech companies, despite their benefits. Their fear of losing their jobs and concerns about data loss are why this.
Conclusion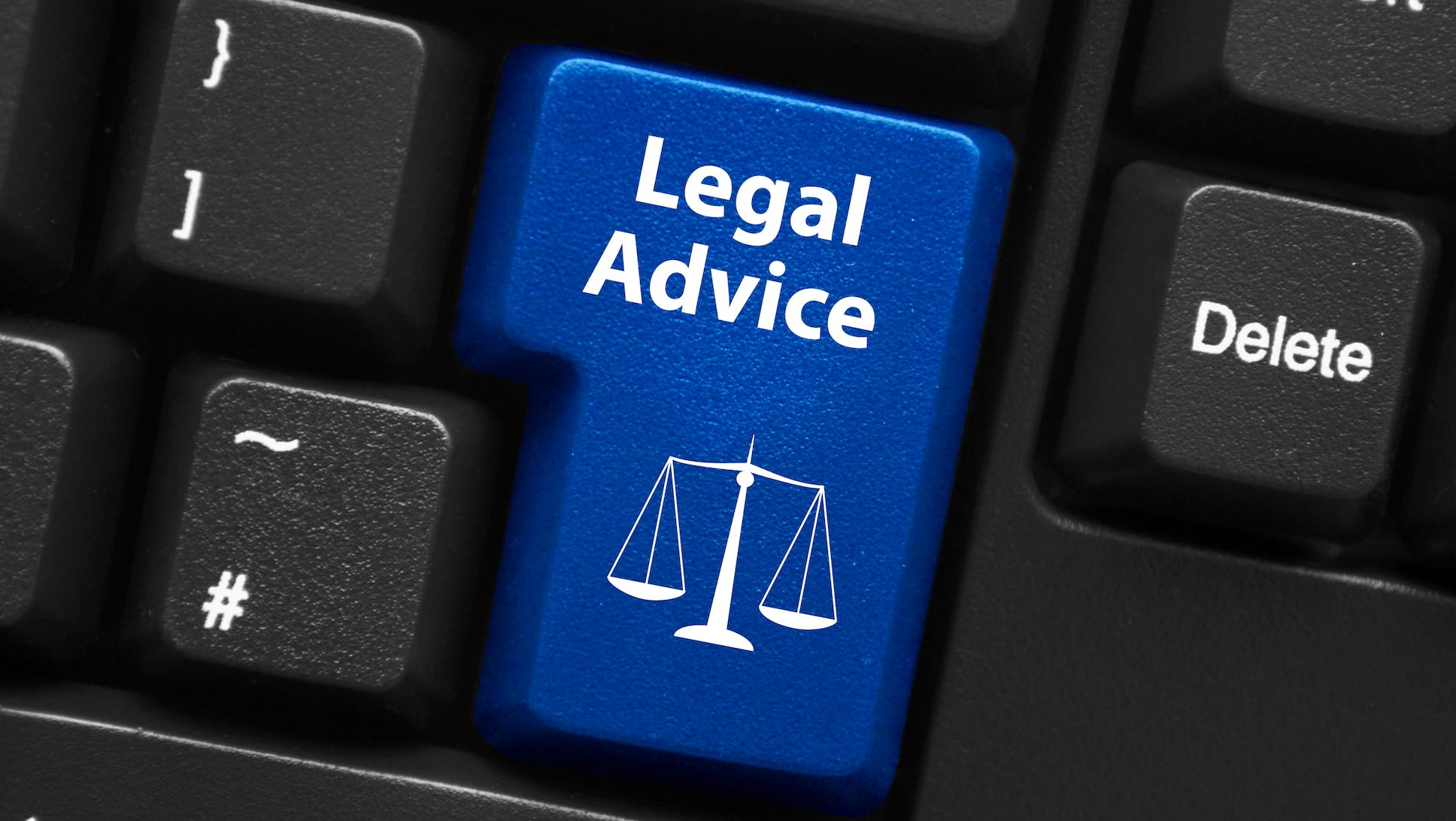 Technology has played an irrefutable and significant role in the legal profession, from conducting legal proceedings online to providing legal services online. Technological advancements have transformed the legal profession's working pattern in India with the rise of legaltech startups.
Legaltech startups are cost-effective and user-friendly solutions that can be accessed by an ordinary man in a reasonable amount of time. Legal professionals also feel less burdened and are not bombarded with as much work as before. The legaltech startups will bring greater efficiency, productivity, and effectiveness to the industry as they have great potential.
The legal profession is adapting technologies to make the legal field more accessible and approachable for the public. As a result of the pandemic, the legal industry has just begun to embrace digitalization. The legaltech demonstrates reliability and efficiency, and if implemented correctly, it will provide a platform that is easily accessible with better security.
edited and proofread by nikita sharma