Trends
Top 10 Most Promising Logistics Companies in India 2022
Top 10 Most Promising Logistics Companies in India 2022
Logistics businesses play an important part in the e-commerce market because they handle commodities delivery, warehousing, stock management, and order processing. According to a Fortune India analysis, the present worth of India's logistics business is $160 billion, with a projected increase to $215 billion by the end of 2022.
They are responsible for online retailers' logistics and delivery systems. Following the arrangement of an order, logistics businesses handle the order's processing, the preparation of airway invoices, and the supply and distribution to the customer. Businesses use them to store things before and after an order is identified, as well as during shipping.
A shipping department can make or break a company, impacting how successful and quickly it grows. As a result, knowing who the industry's major players are is always beneficial. E-commerce logistics has become a powerful force, bridging the gap between businesses on one side of the world and their users on the other.
While the pandemic had a powerful impact on sectors like aviation and tourism, the logistics industry was not as greatly affected due to the lockdown and quick increase in online purchasing.
We have compiled a list of the top logistics businesses in India based on the breadth of services delivered, advantages to companies for e-commerce, market capitalization, net earnings, and profitability ratios.
These are the top 10 logistics businesses in India for 2022.
Let's take a closer look at each of these top companies in India, rated according to market valuation, annual earnings, the scope of services supplied, and other financial factors.
1. Advantis
Advantis is a part of the Hayleys Advantis Group, the Transportation and Logistics division of Hayleys PLC, a diversified corporation with over 60 years of expertise in the transportation and logistics sector. In 2005, they expanded their services to India in order to meet the varied needs of the Indian market. They serve a range of third-party logistics and supply chain management solutions in India, with a presence in Tamil Nadu, Kerala, Karnataka & Telangana.
They serve both large and small-scale businesses with services including warehousing, in-plant Logistics management, Free Trde warehousing Zone (FTWZ) and transportation management services. With its extensive transport network and strategically located contemporary warehousing infrastructure, Advantis assists clients from a variety of industry sectors.
It also provides logistics and supply chain management advisory services in developing, establishing, and operating world-class distribution facilities, owing to its considerable experience in the supply chain management domain.
The company employs industry-leading technologies and draws strength from its personnel, operations, and technology to keep its clients ahead of the competition. Advantis can truly meet all of your logistics requirements by providing an end-to-end service offering, which covers all of your logistical needs, whether by air, land, or sea.
Advantis, which is sponsored by Hayleys PLC, Sri Lanka's largest listed firm has served some of the major global brands in the world .
2. Mahindra Logistics Ltd.
It was established in the year 2000, with Managing Director and CEO Rampraveen Swaminathan, Chairman and Non-Executive Director V S Parthasarathy. The registered office in India is in Mumbai with 35+ network nodes. It includes 1450+ enterprise associates and 500+ client and operating locations along with 16+ million square feet of warehouse space. Every month, 10,000+ vehicles are deployed.
Mahindra Logistics Limited is a portfolio business of Mahindra Partners, the USD 1 billion private equity section of the USD 20.7 billion Mahindra Group. MLL is an integrated third-party logistics (3PL) service provider focusing on supply chain management and people transportation solutions. 
MLL services over 350 corporate customers in fields such as auto engineering, consumer goods, and e-commerce. The Company follows an 'asset-light' business strategy, offering customised and technology-enabled solutions that transit the supply chain and people transport movements.
The Promoter, Mahindra & Mahindra Limited, undertook the business of providing logistics solutions, warehousing, freight forwarding, and supply chain services (the 'Logistics Business') through its logistics division, Mahindra Logistics.
Through technology, operational efficiency, rigorous risk evaluation, internal reorganization efforts, and an effective business strategy, Mahindra Logistics Ltd encourages consistent value development. They are dedicated to providing high-quality services while also reducing their carbon footprint and strengthening communities.
3. Blue Dart Express Ltd.
Blue Dart Express Ltd. is based in Mumbai, Maharashtra. Mr Tushar Jani established the company in 1983. It is one of India's most trustworthy logistics organisations, planning to establish a big network in the express aviation, consolidated transport and distribution industries. 
ET Now Rise with India 2018 named it India's Most Awarded Logistics Company. It provides a complete package for end-users and small, medium, and big businesses for all types of e-commerce services. Blue Dart Express operates in roughly 36,000 pin codes in India and 225 countries across the world.
Blue Dart delivers interactive features like location search tools, price finder, and tracking tools like TrackDart, InternetDart, MailDart, MobileDart and ShopTrack. Furthermore, it presents a variety of business connectors like e-shipping tools, e-business tools, and more. 
They accept a variety of payment options and offer a broad range of services. Some of the choices comprise cash-on-delivery, digital proof-of-delivery during completion, rapid delivery, and time-based delivery. It maintains market success by leveraging a highly motivated staff, dedicated air and ground capacity, effective technology and value-added services to provide customers with unrivalled service quality.
It is aware of its social duties and promotes environmental preservation (GoGreen), disaster assistance (GoHelp), and education (GoTeach).
4. Delhivery Logistics Company
Sahil Barua, Bhavesh Manglani, Suraj Saharan, Mohit Tandon, and Kapil Bharati created the Indian logistics and e-commerce supply chain firm Delhivery in 2011. As of 2021, the Gurgaon-based company will have more than 85 fulfilment centres, 24 automatic sort hubs, 70 hubs, 7,500+ partner centres, and 3,000+ direct delivery centres.
It was originally conceived as a hyperlocal express delivery service provider for offline retailers, delivering flowers and edibles within Gurugram. During the first few months after its inception, the online retailing and e-commerce business in India was rapidly growing, with worldwide investors exhibiting substantial interest in the industry.
Delhivery is one of the fastest-growing logistics companies in India, based in the country's capital, Delhi. For e-commerce businesses and consumers, the company provides a variety of services like Express Parcel, Partial Truckload Freight, Delhivery Cross Border, and supply chain services.
The company, which was created in 2011, is preparing to launch its Initial Public Offering (IPO). During the pandemic, the company made massive revenues. This Indian logistics company is relied on by over 21000 customers, including large and small e-commerce participants, SMEs, and other important enterprises and brands.
5. Allcargo Logistics Ltd.
Established in 1993, Allcargo Logistics is the global leader in integrated logistics solutions and the only firm in India that shows the most extensive range of EXIM and national supply chain logistics operations. The registered office is in Mumbai, India. Mathew Cyriac is an independent director, while Shashi Kiran Shetty is the chairman and managing director.
After purchasing a strategic investment in Gaiti Ltd in 2020, the company rose to sixth place on the list of top logistics companies in India, achieving the No. 1 position in the LCL consolidation market worldwide. Allcargo Logistics is one of India's largest publicly traded logistics companies and had a packed revenue of 7,346 crores as of March 2020.
Providing service to over 19,000 pin codes around the country, it is one of the top logistics companies in India because of its services like crane rentals, logistics centres, air freight, and e-commerce logistics. The total number of permanent employees is 5106.
Allcargo Logistics Ltd is global multimodal transportation which includes operations all over India. Container load stations, inland container depots, third-party logistics, warehousing, contract logistics, and logistics parks are included in its services. Through more than 300 offices, this corporation operates in more than 180 countries.
6. Gati Ltd.
Gati, founded in 1989, is one of India's best fast distribution supply chain management organizations, having a strong presence in Asia and nationwide scope (with 19,800 PINs in 735 of India's 739 districts). 
With more than 50% ownership, Allcargo Logistics is now the promoter and single largest stakeholder in Gati, followed by Japan's Kintetsu World Express (KWE). Gati-Kintetsu Express Private Limited (Gati-KWE) is a collaboration between Gati and KWE, with KWE owning 30% of the company and Gati owning the remaining 70%.
Gati Ltd. provides distribution and storage services in India to over 19,800 pin codes. They provide Express logistics, storage solutions, E-Commerce logistics, cross-border logistics, and cold chain operations with a fleet of over 5000 trucks and 600 operating facilities.
They deliver an unrivalled reach to over 99 per cent of Indian districts, and a swift and trustworthy claim process, making them one of the top logistics companies in India. Gati Limited is dedicated to providing seamless, end-to-end solutions through the use of cutting-edge digital technology and tools.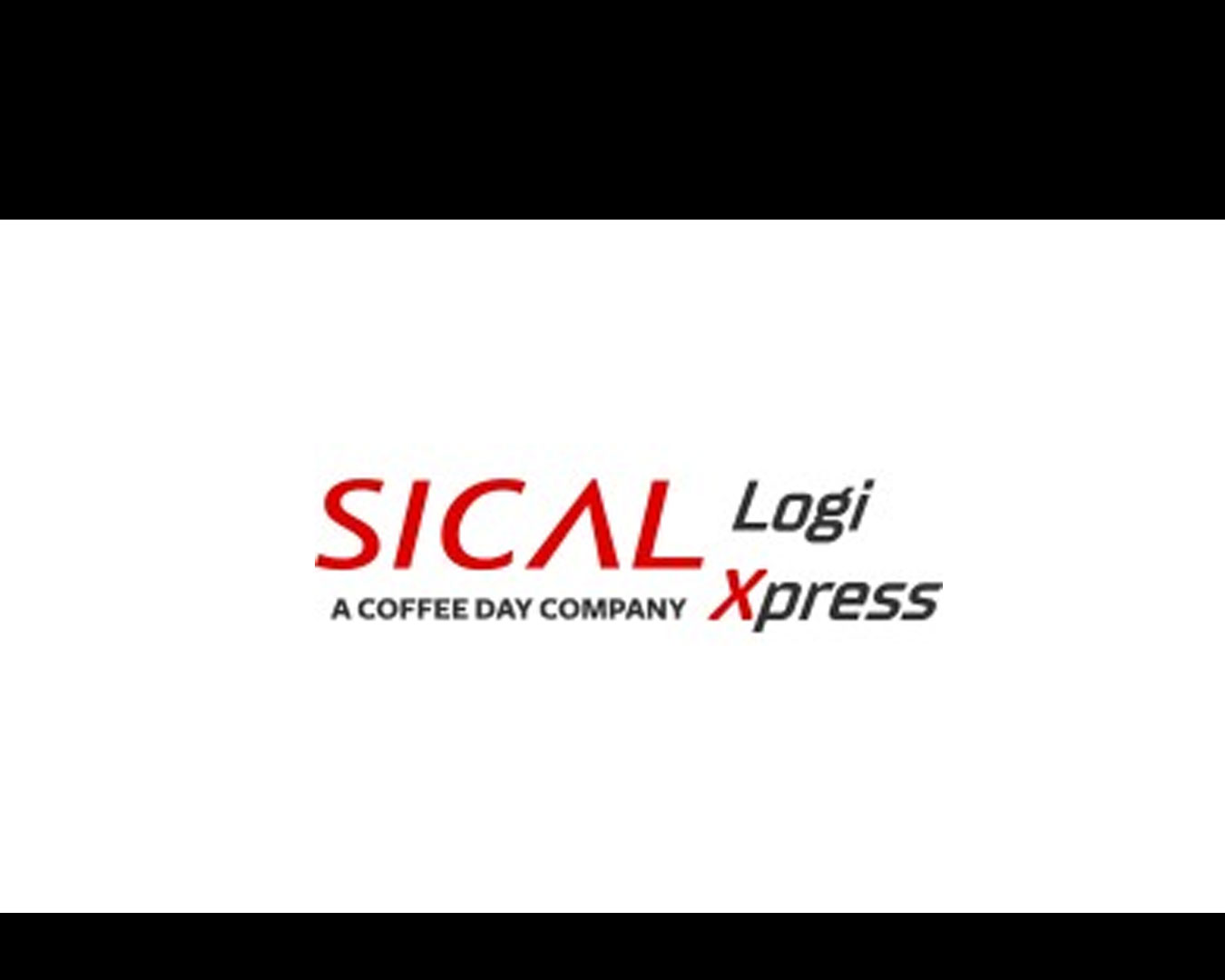 7. Sical Logistics Ltd.
Sical Logistics Ltd., founded in 1955 with revenues over Rs. 800 Cr., is India's biggest logistics operations provider, including over 5 decades of experience in presenting end-to-end logistics solutions. SICAL was acquired by the Coffee Day Group in 2011, which has interests ranging from coffee retail to stakes in IT and embedded technology companies to technology parks and hospitality businesses.
Sical now operates highly automated Port terminals, container freight centres, container rakes, rail and road terminals. It has made substantial investments in logistics-related infrastructure. Sical Logistics suggests on-port assistance, Container Terminals, Transportation, Container Train services, and mining operation facilities. 
All aspects of logistics, like port management, roads and railways transportation, storing, and shipping, are connected as integrated logistics services and customised to fit the demands of specific customers at Sical. This is helped by investments in infrastructure, equipment, and cargo handling facilities to provide efficient cargo handling.
Sical also supplies tailor-made and cost-effective solutions based on unique requirements, promoting flexibility, safety, and dependability standards. Annually, more than 25 million tonnes of bulk cargo and 0.5 million TEUs of container goods are handled. Sical is one of the few 'Made in India' organisations with a strong network and independent activities across the entire country.
8. VRL Logistics Ltd.
A conglomerate company based in Karnataka, India, VRL Logistics Limited (formerly Vijayanand Roadlines Ltd.) has operations in about 23 states. VRL Group's business operations comprise road transportation, logistics, publishing, and so forth.
One of India's leading logistics and transportation companies, VRL Group operates 4360 vehicles, including 419 tourist buses and 3941 trucks. This is the country's single largest fleet operator of commercial vehicles in the private sector, according to the Limca Book of Records.
VRL's 3PL and warehousing solutions are designed for the specific requirements of its diversified customers. Its parcel service is crucial for many businesses because it has India's largest goods transit network. This runs the length of the country, with transhipment hubs strategically placed. 
They serve their loyal customers through a network of 875 offices and franchisees and are presently expanding structures to also include the most secluded areas of the country. Their success mantra is founded on creating the proper process, investing in the proper infrastructure, continuous training, and corporate ethics.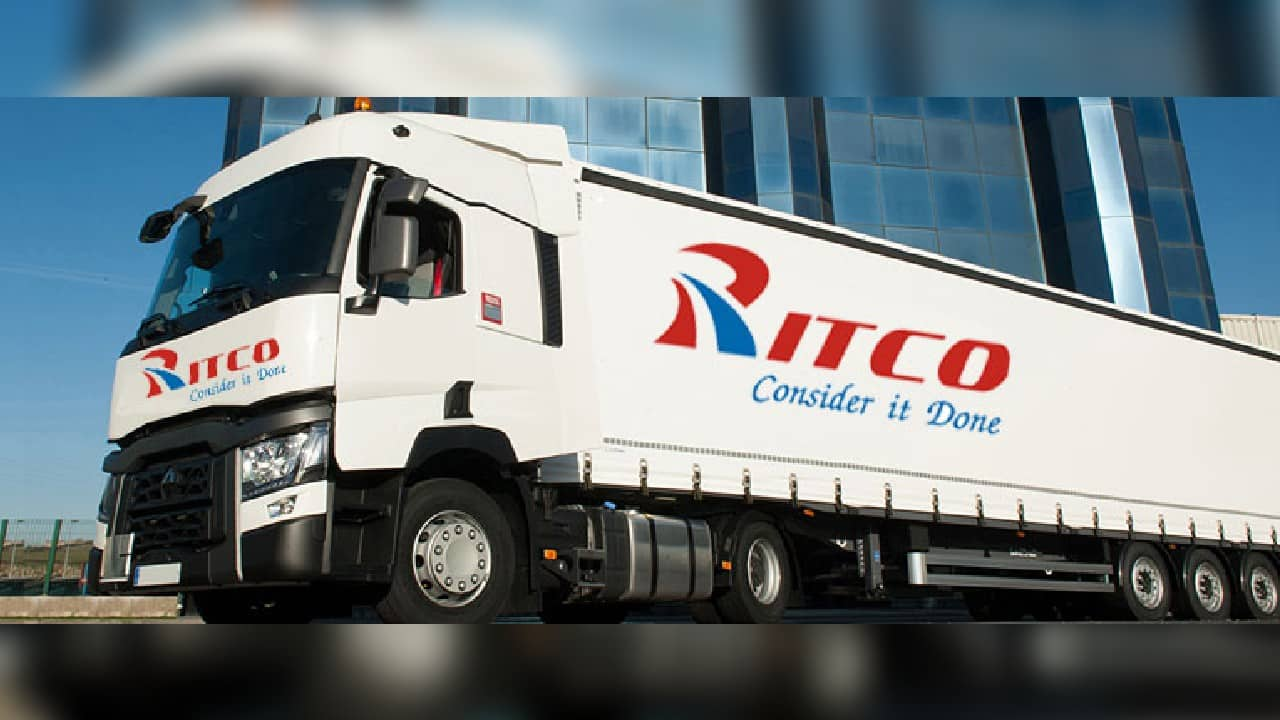 9. Ritco Logistics
Ritco Logistics is a diverse corporate conglomerate with a broad range of interests in logistics and supply chain management. It employs approximately 1000 professionals across a range of in-house verticals. It is one of the world's most creative and forward-thinking integrated logistics service companies.
It is an ISO recognised corporation with Indian bankers' organisation certification and registration with Dun & Bradstreet's global commercial database, which has set remarkable trends in the field of logistics for decades. The organisation has an immaculate 21-year experience as well as a broad and in-depth understanding of the Indian Logistics Scenario. 
The group, which was founded to provide critical transportation services, has now evolved into a full-service 3PL provider with the following in-house verticals: Bulk/FTL/LTL/Part Load Contract Logistics, Liquid Logistics, Movement of Multiple Models, Transport Services, Distribution and storage.
A specialised group of experts combines all of the Group's verticals into a powerful value-added chain. It has always been a leader and a role model for its colleagues. To preserve its leading position, it took a unique step with the most interactive corporate resource planning and the most user-friendly ways of tracking, namely through the company website and social media.
10. Transport Corporation of India Ltd.
The headquarters of Transport Corporation of India Limited is in Gurugram, Haryana, India. Mr Prabhu Dayal Agarwal created it in 1958 in Kolkata, India.  TCI has around 1400+ offices spread over India, with over 6000 people. TCI Freight, TCI Express (earlier TCI XPS), TCI Supply Chain Management, TCI Global, TCI Seaways, and TCI Foundation comprise the entire corporation.
TCI Group manages 11.5 million square feet of storage space and primarily serves industries such as retail, pharmaceuticals, automotive, high-tech, cold chain, and consumer goods. The organisation provides services in 708 districts across India, using a hub-and-spoke distribution architecture. Domestic Surface Express, Domestic Air Express, Reverse Express, and E-commerce Express are the services provided. 
TCI Freight delivers basic transportation services like truckload, less than truckload, minor consignment, and over-dimensional freight all over India. Aside from road transportation, it also offers rail transportation via bulk rakes, containers, and wagons.
TCI Express (earlier TCI XPS) is the TCI group's express freight division. This division provides domestic and international courier services by road, train, and air, including various value-added services. TCI Express also provides e-commerce delivery in India.
Conclusion
The logistics industry in India has been increasing and developing. They are estimated to account for 30% of the logistics industry's revenue by 2025. In India, 3PL (3rd Party Logistics) companies are critical to the e-commerce industry.
Logistics may be immensely valuable to any firm, regardless of its size. Today's logistics solution providers offer their consumers a variety of price options to help them decide which options are appropriate for business needs at this stage of their growth cycle.
Many businesses need logistics services, which improve efficiency, reduce costs, and improve customer service. Many small and medium-scale enterprises may not have the requisite in-house capabilities or specific awareness of what logistics necessitates. It is vital to be knowledgeable since poor freight management can cause your company to miss out on revenue opportunities or waste money due to inefficient operating.
Since over 100 million Indians shop online, eCommerce logistics companies have had to change their approach and improve the quality and diversity of services they provide. They need to use more modern technologies whenever possible and prioritise order completion. 
They need to keep up with better management strategies for dealing with unsuccessful deliveries, returns, and RTO reduction. This is done while maintaining a low-cost system and high customer satisfaction.
Edited and published by Ashlyn Joy