Trends
Top 10 Best Real Estate Agents in India in 2022
When it comes to real estate, what is it?
A real estate broker, real estate agent, or realtor is someone who helps people who want to sell or buy real estate or real property. A broker can work on his or her own, but an agent usually works for a licenced broker to help clients. Brokers and agents who work in real estate are licenced by the state to negotiate sales agreements and handle the paperwork needed to close real estate deals. Buyers and sellers are usually told to ask a licenced real estate professional for a written description of the laws of agency in their state. State laws in many places say that all parties must sign a written agreement outlining what they will and won't do.
Generally, real estate brokers and agents fall into four groups:
Seller's agents, also known as "listing brokers" or "listing agents," are hired by owners to help them market their homes for sale or rent.

Buyer's agents are brokers or salespeople who help buyers buy real estate.




Agents who work for both sides of a deal can help both the buyer and the seller. Because they want to keep their licence, a real estate broker must make sure both parties (the seller and the buyer) sign a dual agency agreement before they can work.

Dual agents are often subject to special laws and rules, especially when they are negotiating a price. Dual-agency situations are more likely to lead to a conflict of interest, which usually means that both sides will lose their advocates and not get the help they need. Individual state laws have different rules about dual agency, and some no longer allow it. In some states, Dual Agency can be used when the same brokerage (but not the same agent) represents both the buyer and the seller. This is called "double agency." Suppose that one agent from the brokerage has a home for sale, and another agent from the same brokerage has a buyer-brokerage agreement with a buyer who wants to buy the home. Dual agency happens by allowing each agent to be designated as an "intra-company" agent. There is only one person who is a Dual Agent.

Transaction brokers act as a limited form of representation for both buyers and sellers, but they don't have to act in their best interests. Transaction brokers don't have more than a "facilitating" relationship with their clients. They help buyers, sellers, or both during the transaction, but they don't represent either party. The legal documents that help are between the buyer and seller to agree on how a certain transfer of property will happen.




A real estate broker is usually paid a commission if they help someone buy or sell a home. U.S. full-service brokers charge between 5% and 6% of the sale price for their services. This percentage varies from state to state and even region. This commission can be split up with other real estate brokers or agents who work with you. When it comes to the type of services they provide, flat-fee brokers and fee-for-service brokers can charge much less than when it comes to the price.
There are many types of real estate: land, buildings, fences and bridges. Natural and manufactured things that are permanently attached to the ground are called real estate. It is possible to own real estate. It's not like personal property, which isn't permanently attached to the land, like cars, boats, jewellery, furniture, and farm equipment. It's called real property.
These are the most important things to remember.
Land and anything attached to it, natural or artificial, is called real estate. This is a type of "real property."

People live in residential, commercial, industrial and raw land real estate. Some properties can be used for other things.

Investments in real estate can be made both directly and indirectly. For example, you can buy or rent out a home (REIT).
It's essential to know about real estate to understand it
People often use the terms land, real estate, and real property together, but slight differences.
People use the land to describe everything on the earth's surface, from trees and minerals to water and air.
There are two types of real estate: land and buildings built on it.
Real property is one of the two main types of property, and it is the interests, benefits, and rights that come with owning real estate.
Real estate includes the physical surface of the land, what is above and below it, and what is permanently attached to it. It also has all the rights of ownership, which include the right to own, sell, lease, and enjoy the land.
Many people think the real property is the same as personal property, which includes any property that doesn't fall under the definition of real property. The main thing about personal property is that it can be moved. Vehicles, boats, furniture, clothing, and smartphones are some examples.
Real estate comes in many different types.
People buy and sell real estate in five main ways:
Residential real estate: Any property that is used for living. Some examples are single-family homes, condos, cooperatives, duplexes, townhouses, and multifamily residences with less than five units.
Properties are only used for business, like apartment buildings, gas stations, grocery stores, hospitals, hotels and parking lots. They also include restaurants, shopping centres, stores and theatres.
Industrial real estate: Any property used for manufacturing, production, distribution, storage, and research and development is industrial real estate. Examples of factories, power plants, and warehouses are shown.
Land: This includes land that hasn't been built on, as well as land used for farming (farms, orchards, ranches, and timberland).
A place used by the general public, like a cemetery or a library or a park or a place of worship or school.
How the Real Estate Business Works
Many people think that the real estate industry is just made up of brokers and salespeople, even though the market is vast and complicated. Millions of people make money through real estate, not just in sales but also in appraisals, property management, financing and many other fields.
Many other professionals and businesses, such as accountants, architects, banks, title insurance companies, surveyors, and lawyers, also rely on the real estate industry.
It shows how many people are moving into new homes. The report includes data on building permits, housing starts, and housing completions, which are broken down into three different groups:
There are single-family homes. Homes with two to four units
They are called " multifamily with five or more units, like apartment complexes, "multifamily."
It can help investors and analysts determine where the economy is based on how many homes are built. As a result, the types of new housing start can give a sense of how the economy is going.
In India, the real estate market is expected to be worth more than $1 trillion by 2030 and makeup 13% of the country's GDP by 2025. When it comes to the Global Real Estate Transparency Index 2020, India is ranked number 34. People at Jones Lang LaSalle (JLL) have made a list of the best cities in 99 countries and territories and 163.
The Indian Finance Minister, Nirmala Sitharaman, has given the Ministry of Housing and Urban Affairs a budget of Rs. 54,581 crores in the Budget-2021. This is the second-largest source of jobs in India, after Agriculture.
To help everyone get affordable housing, the Pradhan Mantri Awas Yojana was launched on June 25, 2015, by the government. This policy wants to make sure everyone living in cities has a place to live by 2022.
Housing, hospitality, commercial, and retail are all part of the real estate industry. As for which real estate company is the best, we've got you covered with all the questions you might have
The real estate companies on this list have the best experience and projects for residential, commercial, retail, hospitality, and SEZ projects. They have a significant share of the Indian real estate market, so these companies have a lot of experience.
If you want to learn more about India's top real estate companies, don't wait any longer.

1. Ansal Properties. Ltd.
A company called Ansal Properties and Infrastructure Ltd. has a lot of properties and infrastructure.
Ansal API is one of India's top real estate companies, and they've been building homes and lives for people since 1967. In addition, Ansal API has a wide range of businesses, including integrated 
townships, condominiums, group housing, shopping complexes and hotels. These businesses are all run by Ansal API.
Mr Sushil Ansal, Chairman of Ansal API, has led this real estate company to succeed in various 
industries, from real estate development and construction to hotels, infrastructure projects, and educational institutions. He has used his imagination and hard work to succeed in this company.
As of now, Ansal API is one of the best real estate companies in India. It has a strong presence in North India, including Delhi NCR, Punjab and Haryana, and 19 townships in these areas. The company focuses on three leading residential, commercial, and hotel projects.
2. India Bulls Real Estate Ltd. 
India bulls' real estate is known for its high-end homes and businesses. They were founded in 2006 and are one of India's best real estate companies. This is how it works: People at the company have built residential, commercial, and SEZ properties in India's top tier 1 metro cities for years.
In Mumbai, the company built One India Bulls Center and India Bulls Finance Center and India bulls Sky and Greens Panvel in the residential market. The company also made Gurugram, Chennai, Madurai, Ahmedabad, and Thane projects.
INR 32,189 crores: The company's gross development value is March 31. INR 7,090 crores: The company's net worth at that time. It has 15 projects in the works that are worth 33.91 million square feet, with a total saleable area of 33.91 million square feet under its wing. One of the best things about this company is that it has an IBREL credit rating of AA- for long-term debt, one of the best.
3. DLF Ltd.
This is one of India's best real estate companies, DLF. It was founded in 1946, and its headquarters are in the city of Gurgaon. Rajiv Singh is the CEO. The company made INR 6,082 million in net revenue in the year 2020.
This is how DLF has been changing Indian landscapes for 75 years: They've been building world-class buildings and adhering to best practices in everything from construction to the environment to corporate governance.
Rentable space: The company owns more than 32 million square feet. The British Safety Council has given it 13 "Sword of Honor" awards in a year because it meets very high safety standards.
4. Godrej Properties Ltd. 
Godrej Properties is a company that makes and sells homes. Godrej has been given 57 awards this year, including Builder of the Year by CNBC-AWAAZ Real Estate Awards and Real Estate Company of the Year by Construction Week Awards 2019. Godrej has been rising quickly
An Indian real estate company called Godrej Properties was founded in 1897. It has a registered office in Mumbai and is led by Chairman Pirojsha Godrej and Chairman Emeritus Adi B Godrej, and it had net revenue of INR 2,441 crore in FY20, which is a lot of money.
GPL has been ranked 7th in Asia and 17th in the world by the Global Real Estate Sustainability Benchmark. The organization's focus on sustainable development includes several environmental factors, such as where the content comes from, how the site and design are chosen, and how much water and energy is used.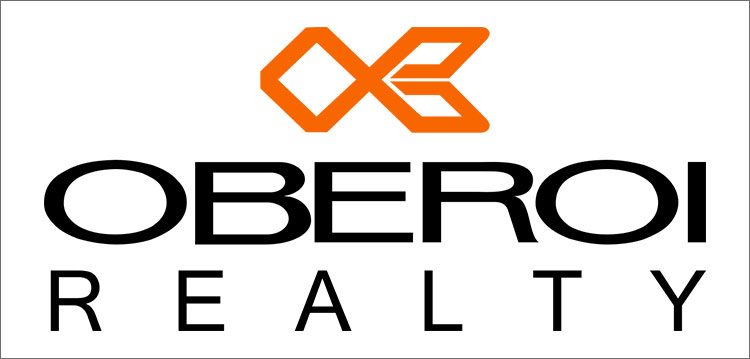 5. Oberoi Realty Ltd. 
Oberoi Realty Ltd has been in business for more than 30 years. As of March 2020, they have 38 million square feet of construction space planned for three years. At least 42 projects have been done by this company so far. It specializes in commercial real estate and retail and social, social, and hospitality infrastructure.
The Oberoi Realty was started in 1998 and had a registered office in Mumbai. Vikas Oberoi is the Chairman and Managing Director of the company, and it is one of the best real estate companies in India. The company made INR 2,237 million in net revenue in the year 2020.
The company is improving its ability to do its job through technological changes through the value chain, with total assets worth a whopping INR 11,121 crore.
6. Brigade Enterprises Ltd.
There is a registered office in India.M R Jaishankar is the chairman and CEO of the company.
Nirupa Shankar is the Executive Director.
When did the company start?
Net Income: 2,632 Crores. The company made around 112 crores and 12,260 Crores in total.
Real Estate, Lease Rental, and Hospitality are some of Brigade Enterprises Ltd.'s main fields of business. It has projects in Bengaluru, Chennai, Kochi, Thiruvananthapuram, Hyderabad, Mysuru, Ahmedabad, and many other cities.
Over 3000 people work for the company, and its core values are fairness, innovation, trust, and being responsible for the world. During an IPO of Rs. 650 crores in 2007, the company's shares were put on the market in public.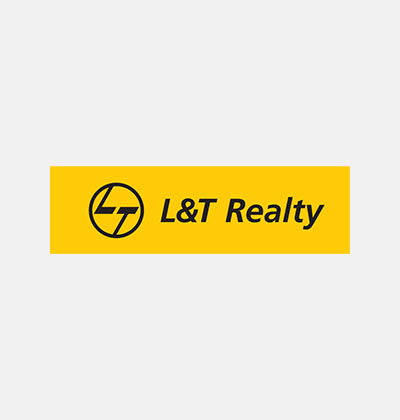 7. L&T Realty Ltd. 
L&T Realty is one of India's most well-known and trusted real estate companies. It was founded in 2011 and has been around for a long time. Larsen and Toubro's real estate arm is called Larsen and Toubro Realty. It is a leader in the Indian real estate market.
Company: 70 million square feet in residential, commercial, and retail projects spread across Mumbai, Navi Mumbai, NCR, Bengaluru and Hyderabad, as well as Bengaluru and Hyderabad.
L&T Realty has worked hard to build landmarks of excellence and make customers happy with its creative and innovative ways of doing business. People who work for this real estate company are led by Mr Shrikant Joshi, the CEO and MD. They have a good reputation for keeping their promises and using new technology to grow.
8. Phoenix Mills Ltd.
People who work for this company are in Mumbai, India.
As chairman and non-executive director, Atul Ruia is in charge of the company.
Shishir Shrivastava is the company's CEO.
The company was founded in 1905. Net Income: 1,941 Crores
This is how much money the company made: 355 Crores
Amount of money: 10,547 Crores. Phoenix Mills Ltd. builds retail, residential, commercial, and hospitality properties, among other things. They own nine large-scale retail assets in six cities across India. They want to be the country's best and most trusted real estate company.
With projects like Phoenix Palladium (Mumbai) and Phoenix Market City (Pune), they develop services based on a lot of customer attention and insight.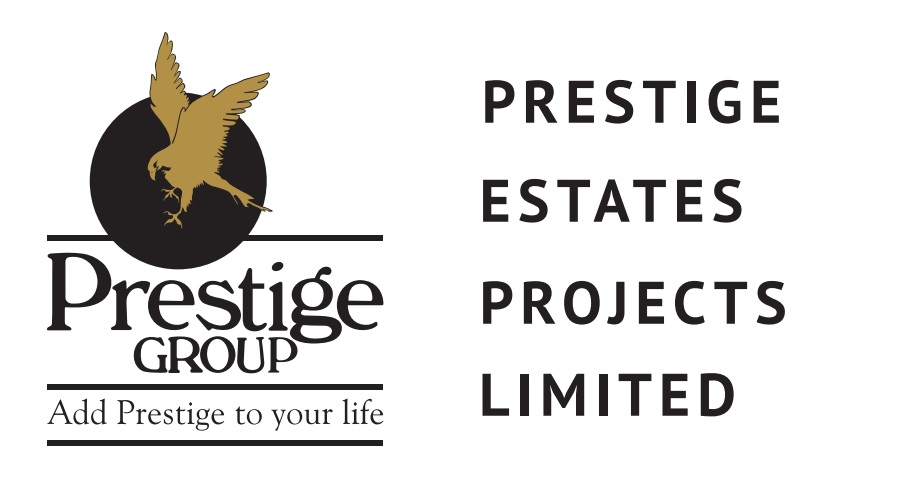 9. Prestige Estates Projects Ltd. 
There is a registered office in India. Irfan Razack is the company's CEO and chairman.
Rezwan Razack is a co-owner of the company.
When did the company start?
Net Income: 8,124 Crores (2020)
This is how much money the company made: 544 crores. Amount of money: 29,771 Crores
Prestige Estates Projects builds one of India's most prominent hotels and convention centres in New Delhi. This is one of the company's most impressive projects. They have been in business for more than 30 years and have done 330 projects so far.
They are in 12 major Indian cities and have won more than 300 awards. They want to keep meeting the needs of their customers and employees. People who were sick got 2.2 million meals from the company as part of their CSR project.
10. Sobha Ltd.
Sobha Ltd was founded in 1995 and is based in the Indian city of Bangalore. The company is in charge of building and developing residential and commercial projects, and the company is also working on projects for other people. A top real estate company in India is one of the top 10 in the country. It has two divisions: SOBHA Contracting and SOBHA Manufacturing. SOBHA Contracting helps with everything from the start of a project to when it's done to your satisfaction. SOBHA Manufacturing has three divisions: the Interiors Division, the Glazing and Metal Works Division, and the Concrete Products Division.
edited and proofread by nikita sharma