Trends
COVID-19 has caused rapid growth in digital wallets, but many people still prefer cash
Why have consumers adopted digital wallets on such a large scale?
Nearly two-thirds of digital consumers bought products in physical stores or online in 2021 using a digital wallet. Due to the pandemic, consumers also sought ways to reduce the number of transmission points by reducing convenience and ease of use.
Consumers also shopped online more than ever before due to lockdowns and other protocols to stop the spread of Covid-19. This naturally made digital wallets increasingly popular in India and across the globe. The best way to describe their phenomenal rise to popularity is to go deeper into it.
Learn what digital wallets are and why they are taking over consumer payments.
What are digital wallets, and are there different kinds?
First, let's answer the second question: more than one kind of digital wallet.
It is generally understood that digital wallets are software-based platforms that allow users to purchase items without entering their account details directly. With these wallets, users can store payment credentials and passwords, making payments more convenient and the checkout process shortened. This technology widely supports mobile platforms, allowing for payments to be made with a single click and for 24×7 shopping.
Other retail services, such as loyalty programs and gift cards, can also be offered with digital wallets.
Digital wallets come in a few different types.
A closed wallet model in which the issuing merchant is the only one who can complete purchases. Amazon Pay utilizes the fast wallet model, while the open wallet model allows users to purchase and withdraw cash from ATMs using credit or debit cards.
Users can purchase and pay for items through merchants in partnership with their primary wallet provider using this semi-closed wallet model. Paypal, ApplePay, GooglePay, and BharatPay are all semi-closed wallets.
MasterCard Masterpass and Visa Checkout are examples of semi-open wallet that considers all online merchants that accept credit cards.
Even though customers are accustomed to convenience across all models, some of these also offer the Buy Now Pay Later (BNPL) option, giving them new flexibility when managing their finances.
Is there a reason for the popularity of digital wallets among consumers?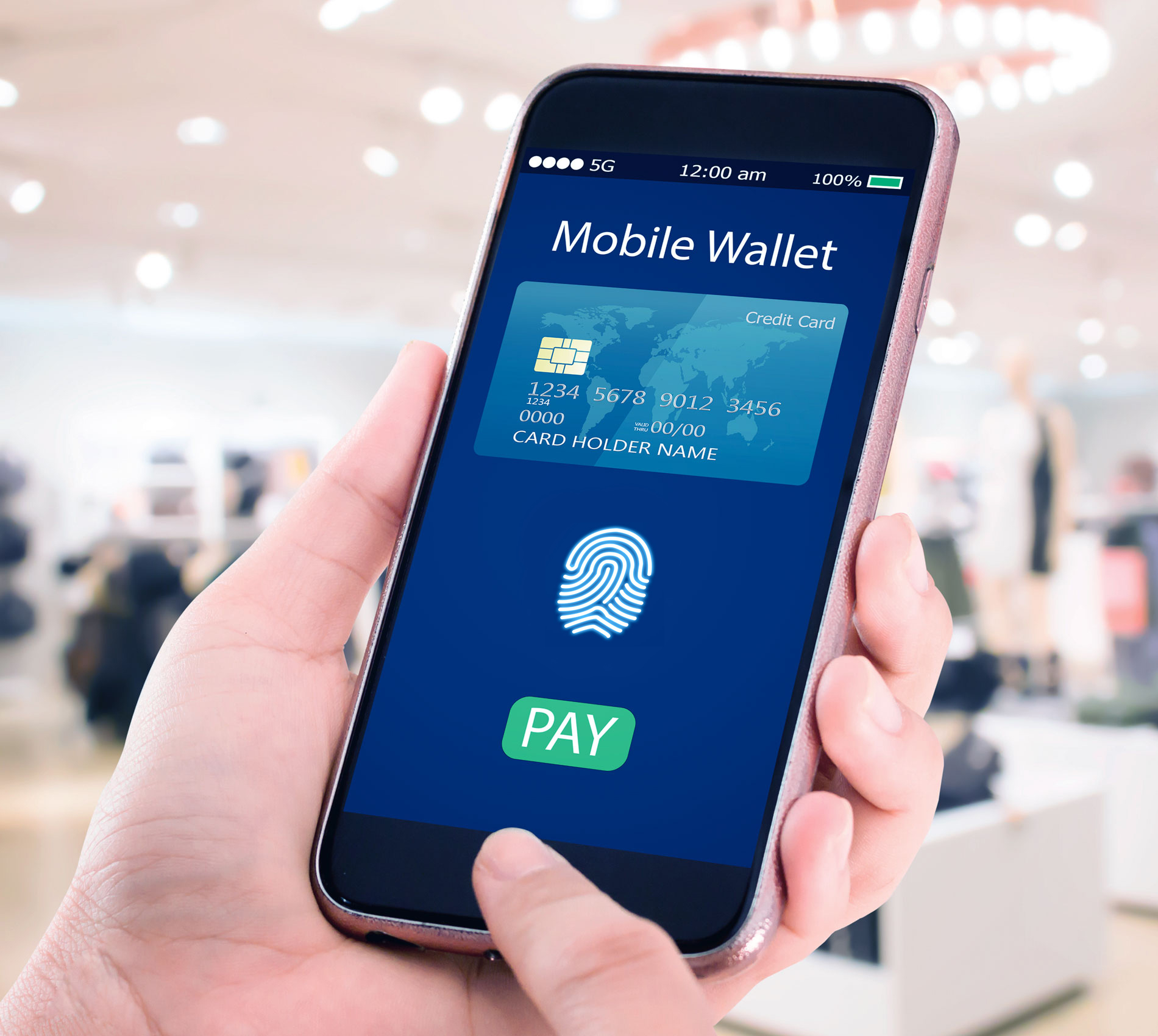 The convenience of various payment options and the simplicity of the entire payment process aren't the only reasons digital payments are a consumer favourite.
Engaging customers and being customer-centric: 
Customer adoption is the key to any technology's success, and digital wallets understood this very early in the game. Using a digital wallet enables retailers to interact with customer feedback over time and offer payment options at the click of a button. It helps build return shopping through rewards and loyalty programs.
Wallets can deliver tailored communications and personalized offers based on detailed insight and data about consumer preferences, further retaining users.
Consumers continue to trust digital wallets as they store everything from their account information to personal information, proving that these wallets provide tight-knit security. Digital wallets have been able to live up to consumers' expectations regarding safety and security, whether it be tokenization or biometric authentication. A significant factor behind digital wallets' popularity has been their multi-level approach to security, which ensures data breaches are avoided via multiple levels of authentication.
Flexibility and accessibility anywhere and anytime: 
From autopay to allowing easy transfers of funds at any time of day, digital wallets are proving to be extremely useful. Digital wallets are not only convenient for eliminating cash and cards, but they also offer the option of viewing account balances and transaction history without visiting the bank. Digital wallets can also provide users with digital lockers to secure copies of their IDs, becoming a one-stop-shop for many consumer needs.
It's hard to imagine anything that could stop the continued growth of digital wallets, and it won't be long before they become the top payment option for consumers.
Budget 2022: Strengthen digital payment ecosystem by promoting UPI transactions and reducing transaction costs
Toward a UPI app that routes smaller transactions through the RBI's on-device wallets, the government needs to promote a budget of 2022-23
India's booming digital payment industry has shown impressive growth throughout the past few years, leading the way towards the digitization of payments on the P2P and P2M fronts. Finance ministers will have an opportunity in the Union Budget 2022-23 to further reinforce the digital payment ecosystem and articulate the government's vision for financial inclusion.
Advancing digital payments
With the pandemic accelerating the digitization of the payment industry, digital payment platforms have grown in popularity. Digital payments, now among the fastest-growing segments in the fintech sector, accounted for 40 billion transactions worth more than quadrillion rupees in FY2021.
For the digital payment ecosystem to be enhanced, the government must minimize transaction costs, increase access to the internet, and promote UPI transactions. With its Rs 1,500 crore fund last year, the government took some laudable steps in this direction to help further incentivize the industry and offset losses as a result of waiving Merchant Discount Rates (MDR) on RuPay and UPI transactions. The sector will hope for incentives for low transaction costs.
Utilize UPI for prepaid transactions
UPI has been driving online payments via an easy interface since the digital payments era. Even after being widely used during the pandemic, UPI is still a small part of all digital retail payments, accounting for less than 10 per cent.
UPI offers the government the chance to gain further ground among areas with low penetration by leveraging the Budget. The finance minister should endorse the RBI plan to route smaller transactions through UPI wallets on mobile devices. It helps reduce the volume of bank transactions by acting as a prepaid instrument. By reducing the risk of transactional failure, merchants will be more likely to accept the payment.
Incentives for new business deployments
While UPI was the pioneer in driving digital transformation in the payment industry, more innovation is needed to use multi-platform technology to facilitate transactions between banks or between people. As more payment platforms compete, innovation will be encouraged, forcing legacy payment systems to integrate online payments into their legacy systems, further expanding the scope of digital payments.
Moreover, it will enhance access and delivery through innovation. Newer geographies will benefit from last-mile connectivity more as platforms compete. Incentives such as tax holidays and subsidies can motivate companies to invest in R&D, leading to new business deployment strategies.
Incorporating NBFCs and fintech to expand the reach
Banks have ignored mainly underserved populations, but NBFCs and fintech are establishing themselves in areas that have been largely untapped by banks. Financial inclusion can be enhanced by encouraging the unbanked population to participate in the P2P or P2M digital banking ecosystem, thereby facilitating economic formalization.
The Union Budget must ensure that the digital payment industry realizes its full potential at a tipping point. The government will thus make further progress in realizing its vision of a Digital India. We still have a long way to go to ensure a thriving and widely-ranging digital economy. However, schemes like Atmanirbhar Bharat successfully brought more merchants to payment platforms.
Market Forecast of 46.3% CAGR for the Indian Mobile Wallet market by 2027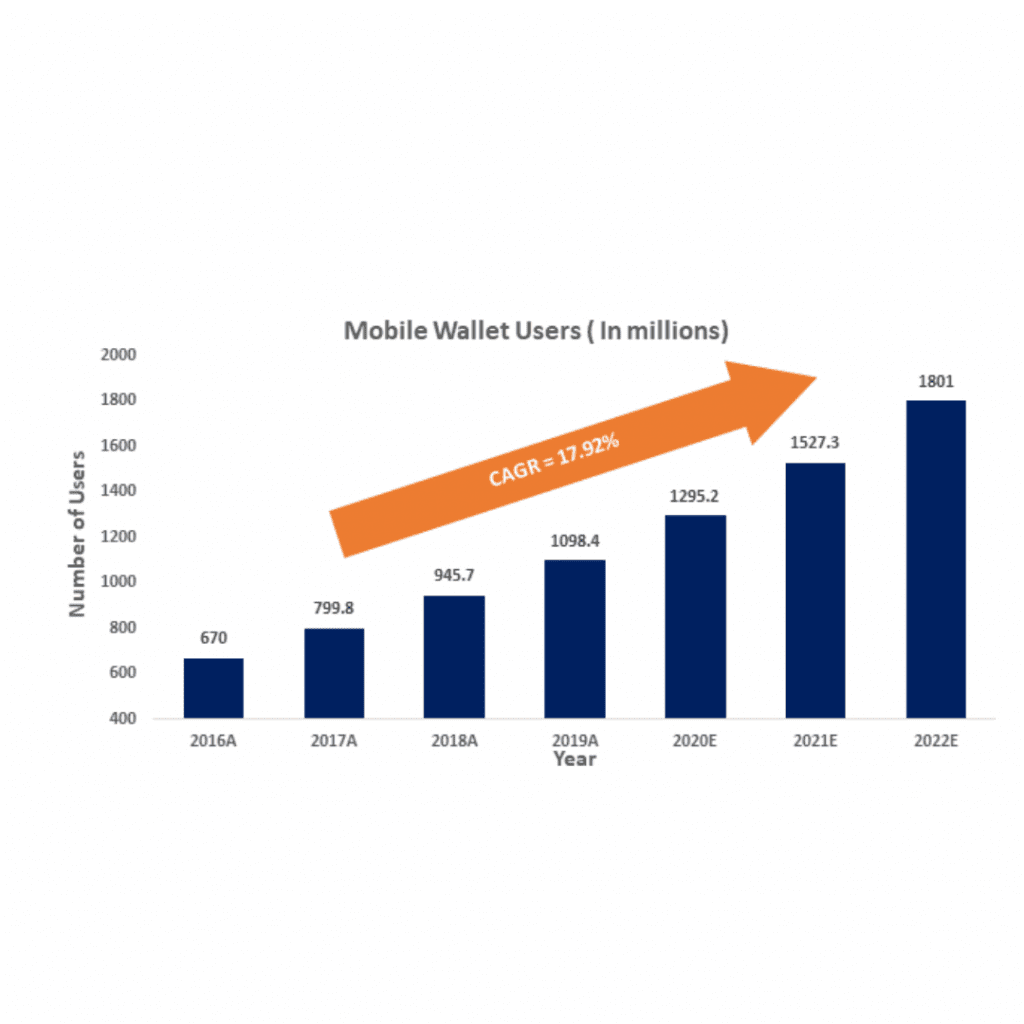 Due to the increasing number of smartphone users in India, the mobile wallet market in India is growing at a staggering CAGR. Also driving the market is the growing awareness among consumers about mobile wallets as convenient payment options.
The mobile wallet market in India is expected to grow to USD 30.1 billion by 2020, according to a study conducted by BlueWeave Consulting, a strategic consulting and market research firm. Study findings predict that the market will reach revenues of USD 429.2 billion by the end of 2027, growing at a CAGR of 46.3%. Since the government demonetized Rs. 500 and Rs 1,000 in 2016, mobile wallet transactions have surged. Digital wallets offered by the Indian government, such as UPI, BHIM, Aadhaar Pay, and Payment Banks, have revolutionized the way payments are made.
With an increasing number of smartphone users in India, India's mobile wallet market is also flourishing as consumers become more aware of the convenience of mobile wallets. Merchants are also embracing mobile wallets rapidly due to the lower transaction fees and setup infrastructure compared to traditional card-based payment methods. In contrast, poor internet accessibility, poor connectivity, and cybersecurity threats could seriously hamper the market's growth.
The booming e-commerce sector is propelling the India Mobile Wallet Market.
The thriving e-commerce sector mainly drives mobile wallets in India. As soon as the user makes their first payment on a shopping site, the mobile wallet saves their data automatically so future payments can be made one-tap. Customers love the convenience of making payments one-tap. Several e-commerce sites offer discounts and deals via mobile wallets, projected to drive market growth for the forecast period.
Smartphone Ownership and Internet Use will Drive Market Growth.
Approximately 450 million more internet users are projected to join the ranks of India's active internet users by 2025, an increase of 45% from 622 million in 2020. The report states that rural India will have more internet users than urban India by 2025, reducing the divide between access to the internet in the two locations. Similarly, the country's mobile phone subscriber base exceeds one billion, according to data released by India's telecom regulator, the Telecom Regulatory Authority of India (TRAI). Therefore, with an increasing number of smartphone users in India and increasing internet access, the Indian mobile wallet market will grow substantially over the next few years.
UPI is a path-breaking trend in India's Indian mobile wallet market launched by the National Payments Corporation (NPCI).
UPI, an interbank payments system of the National Payments Corporation of India (NPCI), is a game-changer in the mobile wallet market. A virtual payment address (VPA) enables users to send money to other peers using UPI easily. Furthermore, one of the latest developments in digital payments is the UPI quick response code (QR) that has replaced expensive digital data capture (EDC) systems at various retail outlets.
In India, the Near Field Communication (NFC) segment dominates the mobile wallet market.
Technology-based segments of the Indian mobile wallet market include near-field communication (NFC), optical/QR code, digital, and text-based. Digital payment options using near-field communication (NFC) are the most viable for the near future, and NFC takes the largest market share. In addition, Google Pay has emerged as the most popular NFC technology with tap-to-pay and contactless technology and mobile payments via contactless technology. This technology has grown in popularity because contactless, encrypted, and highly secure payments can be made without user input.
A significant amount of growth is expected in West India over the forecast period.
Market segmentation for mobile wallets in India includes North India, South India, West India, and East India. Among the major payment methods in the region, mobile banking is becoming one of the most popular in South India. During the forecast period, the adoption of mobile wallets is expected to be highest in North India.
Mobile wallet adoption in this region is overgrowing due to rapid urbanization and industrialization and an increase in smartphone penetration and internet access. The West Indian economy is also expected to experience significant growth during the forecast period.
Digital Wallet Market in India: The Impact of COVID-19
Suddenly stricken by the COVID-19 pandemic, the Indian mobile wallet market has seen a significant rise. Mobile wallet adoption across the country was substantial due to limitations in mobility and the heavy reliance on banks. Because of this, many people who had previously been unwilling to use mobile wallets started using them during the pandemic. During COVID-19, e-commerce platforms also played a significant role in boosting market growth. Furthermore, the development of India's mobile wallet market over the forecast period is expected to be affected by work-from-home and online education scenarios.
The competitive landscape for mobile wallets in India
In India, several leading players in the mobile wallet market are Paytm, GooglePay, BHIM Axis Pay, PhonePe, Mobikwik, Yono (SBI), Citi MasterPass, ICICI Pockets, HDFC PayZapp, Amazon Pay, and many more. Recent years have seen wallet providers collaborating with service providers and financial institutions to provide customers with intelligent and seamless mobile wallet platforms.
As a result, mobile wallets are increasingly used to make real-time payments across a wide range of apps, including money transfer, banking, recharging mobile devices, paying bills, booking tickets, and more. Companies on the market, for example, are pushing cashless payments via mobile wallets equipped with features such as transferable vouchers, digital loyalty schemes, digital charity boxes, and dynamic currencies.
Paytm, Google Pay, etc., dominate the market, which is highly consolidated. Due to this, new entrants find it difficult to adapt. A prominent market participant invests in research and development activities to improve security and encryption on their platforms and offer a wider range of services. To remain competitive, they also employ partnerships, acquisitions, mergers, joint ventures, and many other organic strategies. Dominant players also utilize inorganic marketing and advertising to increase market share, create consumer awareness, and micro-target particular audience segments.
An in-depth analysis of the mobile wallet marketplace in India offers information on future trends, growth potential, and market statistics. Furthermore, the report examines the factors affecting market forecasts. We hope that this report will provide decision-makers with recent technology trends and industry insights for the India Mobile Wallet market. Further, the report discusses the growth drivers, challenges, and competitive dynamics of the market.
India's digital payments are growing, but many people still prefer cash
As a consequence of demonetization, digital payment companies came into play in the Indian economy. However, cash remains king even today in 2022.
Indian consumers were expected to shift from cash to cashless payments after demonetization was announced in 2016, and they did. However, cash remains the preferred method of payment for many people.
The Reserve Bank of India (RBI) survey shows that despite digital payments becoming more popular in India, cash remains the preferred payment method. The central bank interviewed Sixteen hundred and twenty-two people from different cities to learn more about retail payments habits in India. More than half of respondents preferred to make cash payments.
People continue to demand and prefer cash for a variety of reasons. Many of them are not practical or useful, and many of the reasons are more personal, like the feeling of money or difficulty accepting and facilitating digital payments.
Despite numerous advertisements informing you how to use e-wallets and digital payments, many people still find the process confusing or complicated.
Sharbani Das, 51, runs a small shop that sells flowers and other items for Pooja. A famous temple sits next to her shop, located right around the corner from Kolkata's busiest streets. Visitors to the temple tend to purchase flowers in her store.
"I see customers all day long in my shop. My shop has been open for 15 years, so I have definitely seen the change in people's payment habits. My shop is frequented by young people asking for Paytm and QR codes. Although I'm an educated woman, I have no idea how this works. To be honest, I don't even have the time to sit down and learn digital payments. It's good for those who use it, but I prefer to do it the old-fashioned way," she says.
Sherabani has two children. It was always her mother's nature to be an independent woman, according to Mini, her eldest child, who is 27. "I've tried showing her how to use Paytm a few times, but she says it's confusing and she would rather do household chores than spend the time learning."
Money in hand feels real.
Vini, 33, believes cash is the only thing that counts, and digital payments make it impossible for him to receive money for his hard work. A small bakery is located at Vini's home, where she makes cakes for all sorts of celebrations.
"I know that GPay or Paytm have become the call of the modern world. Recently, I discovered my passion for baking. My effort is rewarded by the cash that comes in my hand after delivering even the smallest order. It reminds you of all the time and effort that you've put into your product," she says. For this reason, I sometimes miss orders as well. For now, I would like to appreciate my baking journey and enjoy hard cash."
Many places do not accept digital payments.
The government of India is advocating going cashless, but there are a few shops owned by the government that don't accept electronic payments. M. Shankar, 53, who runs a government-owned handloom shop, says that digital payments have yet to be approved by the government.
"I understand the convenience of digital payments, but what can I do when the higher authority has not given it the green light. As he neatly folds a silk saree on a rack in the shop, he says, "We can wait and watch when it happens."
Despite the government's hope for digital payments to transform India's economy, people like Shankar don't think it's necessary right now.
Digital payments are not possible without a smartphone.
A recent report revealed that smartphone ownership no longer hinders the adoption of digital payments. While most people will use digital payment as a convenience, many don't have a smartphone and therefore don't use it.
Do Mobile Wallets Have A Future? Or Is Cash Still King For Indians?
With the development of a burgeoning middle class, the rise of disposable income, the increasing use of smartphones, and the influx of investors into the mobile payments industry – India's mobile wallet startups are indeed in a perfect position right now. Do Indians resent giving up cash? And if so, why?
As a result of mind-blowing offers and discounts, the number of mobile wallet users has grown steadily. It is estimated that there are 140-150 million users today, and over 75 million transactions are registered by Paytm, the most significant player in the market today.
According to RBI data, there have been 204.81 million transactions (INR 5,222 crores) on mobile wallets between January and May of last year. Almost 255 million transactions, worth over INR 8,184 crore, were recorded in 2014-15. The transactions increased by 137 per cent from 107.61 Mn in 2013-14.
The usage of mobile wallets is steadily rising in the country, but there are still a few inhibitors to its mainstream adoption.
Among the key factors are:
Over 150 million people use mobile wallets, but there are almost no avenues to use them. A small number of merchants only accepts mobile wallets. "Acceptance is the main issue.". Most of the use of Paytm comes from large merchants, such as Uber, or tie-ups with e-commerce players, with cashback offers driving usage," says Abhijit Bose, co-founder of Ezetap.".
A typical consumer will adopt wallets when he finds it easy to use them in his favourite merchant outlets, as he does with cash or cards, believes Abhijit.
Similarly, FreeCharge's COO, Govind Rajan, agrees that the high cost of offline acceptance is one of the main reasons preventing the usage of wallets, which in turn restricts digital payments as a phenomenon online.
According to him, Freecharge has developed payment solutions that merchants can use without investing even one rupee. For new merchants, we envision a simple and easy onboarding process. "As digital payments become more widely accepted, their value will rise dramatically," says Govind
Merchants and retailers still rely heavily on cash to accept payments, and cash on delivery remains very popular in eCommerce. In India, small retailers make up the bulk of the business, says Bipin Preet Singh, Founder & CEO of MobiKwik. Merchants have difficulty accepting digital payments through point of sale systems due to their high cost and complexity of implementation.
Banks and financial institutions must expand their operations far and wide to ensure financial inclusion for millions of India's unbanked. Bipin suggests that post offices can take advantage of their existing networks and encourage people to pay with wallets instead of cash.
Ezetap, for example, is focusing on digitally activating the merchant side of the business to address the acceptance challenge. According to Abhijit, other companies already address acceptance in organic ways like this. "In the next few years, most merchants in India will be able to offer a single, smart, mobile-internet connected solution that will be able to accept nearly any wallet the consumer wants – just like today's points of sale can accept any Mastercard or Visa card regardless of where it originated."
Leaping India, Lagging Bharat
Despite the country's increasing internet penetration, the slow speed of mobile wallet adoption is a big concern. There are still many who are unable to access broadband or mobile internet. Many people still use laggy 2G internet because it is cheaper than current 3G or 4G networks. They cannot take full advantage of the web and apps," explains Bipin.
Mobile wallets are also being held back by the absence of high-speed mobile internet in several parts of the country, caused by inadequate infrastructure.
To increase adoption, it would be beneficial to strengthen the country's internet infrastructure. The government and telecom companies must work together to achieve this goal.
It will take a concerted effort on all key players to enable internet connectivity. To provide access to wallet services for all users, cellular carriers will have to enhance their network infrastructure on-ground to support 4G LTE services," believes Anish.
Potential wallet users are increasingly apprehensive due to the increase in cybercrimes in the country. The RBI instructs them to use two-step authentication when paying online using debit and credit cards.
The primary cause of Anish's apprehension is the lack of awareness among prospects. In his view, wallet providers will reach out to a broader audience through innovative brand-building campaigns, spreading awareness and thus encouraging adoption.
Bipin says media, merchants, and wallets need to gain more trust in the ecosystem to adopt wallets in a big way.
As The Big Brother Watches
Existing financial regulations must be changed for mobile wallets to be used fully. For example, mobile wallets limit a merchant's balance to INR 10,000, prohibitive.
What will be the effect of RBI's one-step authentication if it goes forward?
According to industry insiders, wallet usage is unlikely to be affected significantly by this change. Only fast-moving retail formats requiring a queue to flow and areas with limited mobile internet access should one-factor authentication be used.
Since most of the transactions online in India are below 2000, the fraud detection systems used by payment companies and merchants are not very sophisticated, which will lead to customers' dissatisfaction. Many believe that the current model is acceptable as long as the customer can use mobile wallets conveniently and their bank account and cards are protected.
India's wallet usage will be negatively affected by this move, say some. Deleted two-factor authentication is seen as a reduction in friction in the payment process, which is likely to make a significant number of mobile wallet users continue to use their existing modes of card payments. Thus, some wallet users are likely to prefer to remain on their current card or bank-based systems.
edited and proofread by nikita sharma