Trends
Top 20 Startup Friendly Countries To Incorporate Your Venture Or Business In 2021
Since the last several decades, the planet has seen unprecedented growth and industrialization that is supported by globalization. Globalization emphasized the idea of doing business around the world, where one country's corporation would set up its business in another country, export and import products and services from one another while deciding to general terms of exchange and tariffs.
Businessmen see new opportunities anywhere possible in the world to spend and start a business that not only earns them money but also serves the needs of the nation in which they are doing business.
In order to be the best in doing business, a country takes a range of actions to ensure that it remains an ideal place for companies to set up their businesses. New projects offer more income, tax collection, jobs, and growth.
Generally, in order to be at the top of the list in promoting the incorporation of a business, startup a nation must have smooth regulations that make the incorporation of business simpler, a progressive tax policy, government assistance, less intervention by the government, infrastructure, electricity, transport, a friendlier bureaucracy, etc.
So, which of all the great countries around the world are compliant with these main factors? In this is our list of Top 10 countries, all of which have their own special collection of factors to be regarded as your home country of operation:
Top 20 Startup Friendly Countries are given below
1. Switzerland
Switzerland is a global champion in science and technology. It might just be the ideal location to set up an office, a manufacturing center, or to produce new goods. In order to retain a rich pool of highly trained workers, Switzerland is committed to excellence in education and training. Internationally esteemed academic education in the country is complemented by direct, functional apprenticeships – a dual system of education. Switzerland has been very active in recruiting and maintaining a highly trained population and foreign talent.
It provides a business-friendly environment, and regulations are carried out regularly. The government is increasingly transitioning to emerging business models, as it has recently done to fintech firms by reducing market penetration barriers. As a result, Switzerland is gradually becoming known not only as of the financial center it has always been but also as a hub for cryptocurrency and blockchain technology.
Swiss innovation also stems from the highly competitive small and medium-sized enterprises (SMEs) that dominate the Swiss economy. Switzerland is one of the most economically and politically prosperous nations in the world. With a gross public debt of just 39% of GDP, Switzerland has one of the healthiest budgets in Europe. Moreover, the country's long tradition of equality has made it a reliable environment for both firms and families.
2. Canada
Canada is also the destination of choice for company owners who wish to extend to a global market. Its geographical proximity makes it considerably easier for many countries to have a trading relationship with the US superpower industry.
Adding to this are other considerations such as the shortage of qualified labor, the supply of natural resources such as coal, oil, and timber, and favorable trade arrangements. Several major international corporations have opened new offices in Canada in recent years. If you are considering doing the same thing, it is obviously important that your decision is carefully thought out and well educated.
Many businesses based in another country need to pay heavy income taxes on the money they make. However, there is a provision in Canada that allows some room for relaxation for companies based outside the United States. It has a stable economy. Yes, the sustained economic development experienced by the nation from 2005 to 2014 is a testament to this very reality. Some of the reasons for this consistency are the freedom to trade, the low tax rates mentioned above, and controlled bureaucracy. If you have decided to expand to international markets and Canada is your preferred country, you will benefit from a friendly business environment and plenty of high growth opportunities.
3. Japan
There are geographical benefits and cost advantages of doing business in Japan.
A corporate company can be set up in Japan in just 14 days, and profitable business in Japan can produce a substantial proportion of global income within 3 – 5 years. Japan has a highly developed, modern system with bridges, highways, railroads, subways, airports, ports, warehouses, and telecommunications for the delivery of all kinds of goods and services. It has more than 20 ports and five international airports.
International businesses may be worried about Japan's complex sales networks, its high concentration of domestic rivals, and Japan's peculiar market culture. If you succeed in Japan, you will succeed everywhere, as it means that you have created a product or service that meets the strong demands of the discerning Japanese market that has exceptionally high-quality requirements.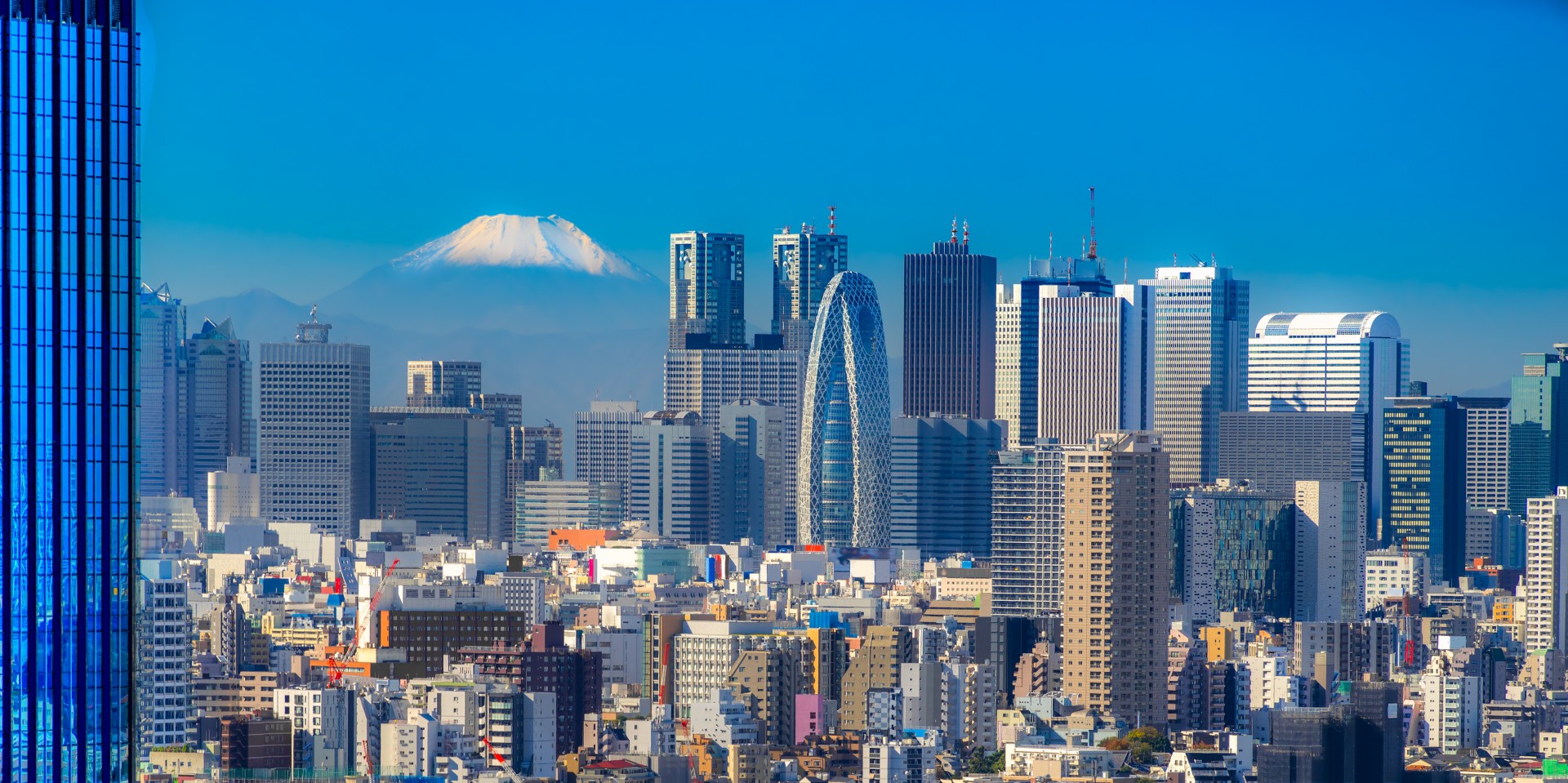 Although Japan has a well-established domestic market in many industries, there is an exotic and status associated with Western brands that drive Japanese customer demand for Western goods and services.
Moreover, Japan's market community is not as daunting as many businessmen say.
4. Germany
Huge purchasing capacity, a creative environment, its position at the center of a dense transit network in central Europe, and highly skilled staff – all of these are advantages provided by Germany as a business location.
Science and practical-oriented research and well-trained technical experts have built an outstanding climate for creativity. You should foresee a healthy political and economic climate for your ideas as an entrepreneur in Germany. And what's more, your proposals are covered by the statute. Inventions, business logos, and concepts: In Germany, intellectual property is secured. Germany not only defends the freedom of competition, but also the freedom of its citizens. The basis for this is the liberal democratic basic order, which specifies that the citizens of Germany elect their leaders, and the division of powers prohibits misuse of authority.
Both German states provide specialist knowledge centers for businesses – and advice is free of charge. There is also a large choice of start-up projects. They will help you identify the best networks and help you with issues relating to financing and others. Government assistance services can also provide financing.
5. Australia
Australia has always been a pleasant destination for visitors and adventurers, and that's why people all around the world have kept Australia on their bucket list.
However, most newcomers have recently migrated to Australia for more realistic purposes. The nation has put in place a variety of initiatives intended to encourage and run new and modern enterprises.
The Australian economy blends in well with this definition. It has been steady and predictable for decades now. The nation has not undergone a contraction in 27 years, and there are customers of all sorts in search of all kinds of commercial goods.
Access to funding is perhaps the most critical asset that a company wants to get off the ground. There are a few things to consider about the country's financial institutions. It's not just about the amount of money available.
It is also important to take into account how easy it is to apply for loans and what the interest rates are.
Company leaders need to make arrangements that depend on a sufficient workforce, not only as it is today, but as it will be in the years to come. That's why they pay close attention to the standard of the public education system and the demographics of the nation they want to migrate to.
Australia is a rich land. That doesn't just mean that there are a lot of businesses and affluent people at the top. It has a massive, healthy, and steady growth of the middle class, and it is the main reason why so many companies are drawn to it.
6. United Kingdom
In view of the fact that the United Kingdom is such an affluent country, there is an abundance of opportunities for aspiring entrepreneurs. Low costs associated with the creation of a company, together with the UK's entrepreneurial climate, have contributed significantly to the country's high ranking. English is the very first language spoken here, so it is easy to communicate with other parts of the English-speaking world as well as with others whose second language is English.
The UK is known to be one of the safest locations to start a company due to its low start-up costs. In addition, the British Government is now offering a range of schemes that offer advice, incentives, and tax incentives to new start-ups.
While London is undeniably the hub of it all, there are many cities up and down the UK that have become genuinely their own in the last few years – making them more attractive to new business owners. There are countless options between Manchester, Leeds, Bristol, and Oxford to launch a profitable company in an up-and-coming city while avoiding high London costs. Choosing the right place to launch your company is not a straightforward choice, with several aspects to weigh before you reach the ideal destination.
7. United States of America
The USA is sometimes referred to as the "land of opportunity" and for good reason. With a strong economy, a skilled and enthusiastic workforce, and many more advantages, companies like yours will prosper if you're able to step beyond your comfort zone and grow to the US market. Exploring the USA may mean that your company has the chance to tap into a healthy, profitable economy as one of the largest markets in the world. At the moment, it is also the largest importer of British products, and it is also the world's number one destination for luxury goods.
Exploring the USA and succeeding in venture could help to enhance your business' prestige, enhance its reputation, and even provide new opportunities for investment and growth. Eventually, while there's exceptional potential all over the world, the US appears to have a high concentration of its own.
Take the technology and software developers, for example, areas such as Silicon Valley are home to half of all companies in the Fortune 100, meaning that international businesses that really want to tap into the expertise, creativity, and skills and some of the brightest minds and most energetic entrepreneurs should consider exploring this field.
8. Sweden
Sweden is renowned for its robust economic climate, global competition, diverse language skills, and dedication to creativity. A major part of this is due to the country's free-market climate and a well-integrated education system. Sweden has a population of 10 million with a GDP of more than $560 billion (PPP) and a high standard of life for people. Understanding Sweden's local rules, legislation, and regulations is also a difficulty, and partnering with well-versed local contacts in these areas is important for business expansion.
Sweden has an open economy that encourages creativity and competition. The Government is proactively investing to foster development in sectors such as biotechnology and food processing.
The Government is open to trade and works to promote growing markets, including the Baltic States, India, and Brazil. Petroleum products and vehicles are the main exports of the country. Other top exports include medicine, car parts, and communication tools. Sweden's popularity as an innovation center is visible in the country's strong ranking in the Global Innovation Index, the European Innovation Scoreboard, and the Bloomberg Innovation Index.
9. Netherland
The Netherlands is regularly ranked high on several global indices—from fastest internet speeds to quality of living, protection, and overall satisfaction. It's a great place to live separately, but there are a few aspects that explicitly draw multinational tech entrepreneurs and businesses.
The Netherlands is a free, progressive community with a diverse population, promoting creativity and innovation. In addition to offering a degree of transparency and assurance that businesses should rely on the long term, the Dutch Government also provides competitive tax credits, refunds, and allowances. Perks have an average income tax rate that is as little as 5% for R&D and innovation.
The Netherlands is a functional, egalitarian, law-abiding environment that tends to create a safe business atmosphere. The Netherlands is known to aim for unity on crucial topics and to provide comprehensive social programs for its people, encouraging added stability.
10. Norway
There are many positive reasons for doing business in Norway, such as a high level of schooling, high competitiveness, and a long-standing tradition of creativity. Norway has one of the largest markets in the world. Knowledge growth, innovation, technology, and the maintenance of a competitive business sector are high priorities.
Norway is a global leader in the oil and gas, energy, shipping, and marine industries. Companies in other industries are still creating a mark. Medtech, FinTech, Edtech, and other industry clusters are booming.
Norway may have done very well when it comes to digitization, the elimination of regulatory barriers, the removal of complicated processes, the relaxing of workplace regulations, etc. The rating of Norway in different dimensions as per the World Bank.
11. New Zealand
New Zealand has dominated the chart for the fourth time in a row to be the safest place to do business. In addition, the Government of New Zealand seems eager and able to promote entrepreneurship and industry.
Traditionally, it has provided good infrastructural funding for such practices through the provision of New Zealand government grants for start-ups, mentoring, and low-cost legal guidance for owners to structure and run their companies. Moreover, New Zealand has historically maintained strong ties with Asia-Pacific nations.
Solving insolvency, acquiring contracts, cross-border trade, defending minority owners, paying taxes, receiving loans, beginning a company, coping with building permits, obtaining electricity, and registering land. New Zealand has done the best overall. There is still no reason to think about being bogged down by needless red tape and regulatory constraints when it comes to launching a company in New Zealand.
12. France
France, an advanced and developed region, is the third-largest economy in Europe. Its corporate climate, its sophisticated stock market, and its highly trained workers make it an exciting place to do business.
France is now one of the most visited countries in the world, and its cultural significance is generally known. Successfully incorporating and operating a company in France needs businesses to recognize the legislation, rules, and regulations of the region.
France is a business-friendly nation with one of the biggest economies in Europe and access to a single European economy. Its capital, Paris, is a significant financial hub in the region and a pioneer in venture capital in Europe. France also has a skilled workforce, creative industry executives, high-quality transport infrastructure, and good defense of intellectual property. Technology plays an important role in the French economy and its government is spending heavily on R&D, providing a favorable foundation for innovation. The Sophia Antipolis Invention Park in Paris has the largest concentration of technicians outside the Silicon Valley.
France is an industrial superpower, and amid the downturn in total production, manufacturing continues to be one of the country's major economic sectors.
The country is home to leading car makers (Peugeot and Renault) and the world's leading aircraft maker (Airbus). With an intensified emphasis on technology and creativity and strong entrepreneurship culture in the region, the French government continues to promote the manufacturing sector in order to improve its competitiveness.
13. Denmark
Denmark is a free market capitalist democracy with a robust social security safety net for its people. Although Denmark's powerful social welfare network is popular all over the world, the country is also a great place to do business.
Denmark also has one of the largest clusters in the world in the area of biotech and life science, focused on strong public-private collaborations. Food invention is another Danish industry with a national and international influence. Danish food goods provide high quality and outstanding sanitation and protection. No wonder some of the best chefs and restaurants in the world can be found in Denmark.
This is great news for people who want to do business in Denmark, as it means that business tends to be transparent and flexible. And the slightest hint of bribery or similar conduct will be frowned upon.
Countries with freedom of the press often seem to have 'free' people, making it clear that there is a positive and transparent society in which business can be conducted easily.
14. Finland
Despite its tiny population of just over 5.5 million, Finland has some of the largest foreign brands, including the telecommunication firm Nokia, Rovio (developer of Angry Birds), and the elevator maker KONE.
The country has long served as proof that size does not matter, especially when it comes to business. Finland, as a nation, thrives on creativity and cooperation, renowned for providing a vibrant and welcoming start-up ecosystem. But though being a business mogul is a fantasy for many people, it can also be a lengthy, difficult, and incredibly confusing operation, particularly if you've never done it before.
Finland is not only a perfect place to start a business; it also provides abundant opportunities for established business owners and workers to network with like-minded individuals.
Because of the country's less dense population and its emphasis on more significant and creative market activities, both personal and professional networks are also very closely knit, allowing those doing business in Finland to establish long-term and meaningful partnerships with potential partners and clients, and helping to develop a sense of community in all industries.
15. China
China is without a doubt one of the world's biggest economic champions. The country has now opened its market to foreign trade, and its economy has dramatically changed from being agriculture-dependent to technology-driven. If you want to be competitive in China, one of the most important things to do is to know your clients. The Chinese Government has been very involved in introducing entrepreneur-friendly policies for both local and foreign businesses. Some of these initiatives include helping young people incubate their innovations, encouraging imagination and innovation, and supplying their residents with business subsidies.
China's market policies and laws are evolving rapidly-some industries are not even regulated-meaning that there will still be a new opportunity tomorrow. Businesses in China's internet finance and digital health markets, for example, are easier to run than in any other industrialized economy in the world.
Minimal Control also encourages entrepreneurs to play with innovations in a more open way. By the time better legislation arrives as the companies are grown up and established, you are confident that you will be in a prime position to demand a significant portion of the market.
16. Singapore
Singapore is a comparatively small nation in the South East Asia region, close to the Indian Subcontinent. Despite being a small country with a comparatively small population compared to the larger economies, it is still one of the best places to invest and start a business.
Singapore also provides one of the most competitive corporate tax systems in the country, with the largest rate of corporate tax on net income being 17 percent.
Singapore has the most peaceful political climate in South East Asia, giving entrepreneurs and businessmen a good sense of stability and comfort.
The rich array of dining and entertainment opportunities, world-class school systems, and high-quality health-care services in Asia offer a perfect place to grow families. Singapore holds the highest labor force rating in terms of efficiency and the general mindset of the population.
The workforce is highly attracted by successful company policy, a relatively favorable working climate, and desirable living conditions in the region. The presence of the most qualified worker pools in the country is also attributed to strong education initiatives, ongoing educational projects, and appealing immigration policies. In comparison, in terms of employer-employee relations, Singapore enjoys improved working conditions and higher production rates due to more open lines of contact and camaraderie between workers and employers.
17. Italy
Italy is a big economic power in Europe and an enticing investment economy. Known for its architecture, food, and rich heritage, Italy also offers well-established R&D, engineering, and design infrastructure and a large manufacturing base. Italy's geographical position is important, rendering it a strategic logistics center and a gateway to the single European market.
Located in the center of the Mediterranean Sea, Italy is a geographic conduit for customers throughout the European Union, Northern Africa, and the Middle East. It is also the main hub connecting southern, central, and eastern Europe.
Italy is one of the biggest producing countries in Europe, second only to Germany. Products manufactured in Italy continue to enjoy a reputation for good quality and design. Investors may aim to partner with a wide pool of experts in a variety of sectors such as machine tools, fashion goods, food products, automotive, and pharmaceuticals. Companies may also reach a large network of intermediary manufacturers in a wide variety of sectors, including industrial equipment, metals, chemicals, plastics, paper, ceramics, textiles, and marine industries, among others. Italy is one of only five nations with an export surplus.
18.Austria
Austria is taking a very systematic approach to business. As such, the country's corporate culture requires a high degree of formality and politeness. For eg, meetings are often arranged ahead of time and follow a strict agenda. In comparison, formal titles are often used when dealing with others, and punctuality is definitely a virtue. Hence, if you are planning to start a company in Austria, you should have knowledge of all these cultural standards. If you are looking to start up a company in Austria, you can do some market analysis first to ensure that your plans are feasible. Austria's robust economy is home to many diverse businesses, so you can strive and find a creative niche for your brand.
If you are looking to start up a company in Austria, you can do some market analysis first to ensure that your plans are feasible. Austria's robust economy is home to many diverse businesses, so you can strive and find a creative niche for your brand. However, the most important ones are building and construction, communications, tourism, logistics, chemicals, automobile, steel, and mechanical engineering.
19. Spain
Beyond its history, fantastic weather, tasty food, and enjoyable lifestyle, Spain is home to a rising start-up scene that is helping to rejuvenate and renew the country in more ways than one.
Aspiring entrepreneurs should take care of the fact that Madrid has the potential to become a global center for creativity, writes local investment partner Marte Martin. Spain is not a company-focused country committed to drawing lucrative international attention.
It's far from easy and quick when dealing with company regulations. The Spanish Government passed a bill to help domestic companies draw international expertise and investment. This included a group of visas for foreign entrepreneurs, forcing them to have nothing more than a business plan and enough money to support themselves whilst living here.
While Spain has only a few public financing programs, access to accelerators and investors has increased significantly. Governments are pushing forward with new policies and regulations to make processes simpler for start-ups in Spain. Recently, for example, Spain's Prime Minister has put out a series of new proposals to encourage creativity and entrepreneurship.
20. South Korea
The Republic of Korea is an Asian nation that, along with the United States, had adopted the capitalist system in the mid-20th century, when the rest of the world, along with the Soviet Union, was still pursuing communism. The Korean state is actually a leading powerhouse when it comes to creativity and the number of existing MNCs. A variety of firms that originated in Korea are now known as MNCs.
Not only is the local economy very stable, but it is also still open to international investment. If you intend to start up a company or invest in an established business, South Korea is certainly the best spot for you. Although prospects occur in multiple industries, you can conduct a business review to decide the best strategy before embarking on this new adventure. International firms trading in Korea are taxed on revenue from domestic sources only. The cumulative amount of tax shall be withheld at source and billed to the State. In addition, businesses subject to value-added tax (VAT) shall file with the tax authorities within twenty days of the commencement of their operations.
Conclusion
Many of the countries mentioned above are involved in supporting investors from the Foreign Relations desk. E-visas, corporate visas, residency, tax exemption, government benefits, and special trade routes make it worthwhile to invest in these nations.
SEO optimisation-Pavitra