Stories
Top 10 Most Valuable Unicorns of Spain
Top 10 Most Valuable Unicorns of Spain
There has been an irrefutable reality in Spain and Europe since the beginning of the year: there are more unicorns and super rounds than ever before. The Venture Capital investment company Atomico's yearly study "State of European Tech" verifies this. The number of European unicorns has climbed from 223 to 321 in the last year, according to them.
According to the survey by Atomico, Spain is at present the 6th most popular startup destination in Europe, surpassing Switzerland. We're talking about a sum of money in excess of €2.500 million.
According to the survey, Spain is far and by the most advanced in Southern Europe, with 12 unicorn companies. The new companies "Made in Spain" valued at over $1 billion include Amadeus IT Group, Allfunds Bank, Jazztel, Idealista, AlienVault, Wallbox, Cabify, Hotelbeds Group, Glovo, Schibsted Spain, eDreams Odigeo, and Letgo.

Portugal has two unicorns, while Italy only has one. The remainder of Europe presents a different picture, with the United Kingdom leading the way with 100 unicorns, followed by Germany (51), France (31), Sweden (21), the Netherlands (20), and Denmark (20). (12). According to Atomico, Spain has the ability to swiftly obtain 30 unicorns and move up the European rankings.

In addition to having a large number of unicorns, Spain, along with Switzerland, has the most geographically dispersed unicorns. They are dispersed among four cities. In comparison, Paris is home to 94% of the French unicorns.

This year is the year of the mega-round

Only in the U.K., there were 68 mega-rounds worth more than €100 million in the first nine months of this year. That's around a third of all the rounds played in Europe. Following that, there will be 38 mega-rounds in Germany, 23 in France, and 8 in Sweden and the Netherlands. Spain possessed the most, with six, and was the most powerful country in Southern Europe.

To name some of the Spanish giant rounds: In January, Oakley Capital invested €175 million in Idealista, and in February, Apax Partners invested €250 million. In February, Wallapop received €157 million from French investor Korelya Capital
In April, Glovo received €450 million in funding from Lugard Road Capital and Luxor Capital. Greyhound Capital invested €132 million in Travelperk in April. In 2021, Capchase raised a total of €400 million. Devo, a security and analytics business established in the United States but with Spanish roots, raised €215 million in October from Venture Capital firm T.C.V.

Jobandtalent, which attained unicorn status in December 2021 shortly after acquiring €440 million from Kinnevik, was too late to be mentioned in the Atomico study. The Madrid-based platform for temporary jobs raised more than €700 million in Cash and debt this year.

Trends in Europe that are positive

In addition, Atomico has identified several noteworthy patterns in the European startup environment. For example, early-stage investment levels across the continent are comparable to those in the United States.
"Europe is witnessing a technological revolution with enormous repercussions across economies, cultures, and the environment, driven by two irreversible trends: the inexorable march of technology, which is not unique to Europe," said Tom Wehmeier, Partner at Atomico and co-author of the research.

In addition, there were 26 "decacorns" in 2021, i.e., startups valued at moreover than $10 billion, which is twice that in 2020. Another major trend is the increase in funding for mission-driven companies. In the last five years, €27 billion has been invested, accounting for 51% of total investment and a 57 percent annual growth rate.
In the same vein, the 11 percent of general funds allocated to planet-positive initiatives in 2021 is a step in the right way.
Nonetheless, the survey demonstrates that, in comparison to their male and white peers, women and minorities still have a difficult time raising Cash. Despite data showing that diverse teams create superior businesses, they only represent 9% of Venture money obtained in 2021.

1. Amadeus IT Group -SaaS-driven business management solution for the travel industry
The corporation is divided into two sections: its global distribution system and its information technology division. Through the Amadeus C.R.S. distribution business area, Amadeus delivers real-time search, pricing, booking, ticketing, and other processing services to travel providers and agents.

Travel industry SaaS-based business management system for airlines, travel agencies, hotels, trains, airports, and other travel service providers.
Their company provides a variety of I.T. services, including anything from operational management systems to online travel distribution.
Process optimization, content management, data analytics, expense management, and more are all included.
It sells computer software for automating activities, including reservations, inventory management, and departure control. Airlines, hotels, tour operators, insurance, car rental and railway entities, ferry and cruise lines, travel agents, and individual travelers are included in the customers it serves.

In 2011, Amadeus handled 945 million billable travel transactions.
Amadeus IT Holding S.A., the parent company of Amadeus IT Group, owns 99.7% of the company.
On April 29, 2010, it was listed on the Spanish Stock Exchanges.
Amadeus has headquarters and marketing Offices in Madrid, Spain; product development Offices in Sophia Antipolis, France; development Offices in London, UK; development Offices in Breda, Netherlands; data center Offices in Erding, Germany; and product development Offices in Bangalore, India.
Amadeus has regional offices in Boston, Bangkok, Buenos Aires, Dubai, Miami, Istanbul, Singapore, and Sydney.
Amadeus manages client operations at the market level through 173 local Amadeus Commercial Organisations (A.C.O.s) in 195 countries. The Amadeus group has 14,200 employees globally and is ranked No. 985 on Forbes' list of "The World's Largest Public Companies."

Air France, Iberia, Lufthansa, and S.A.S. founded Amadeus in 1987, being a neutral global distribution system (G.D.S.) to connect providers' content with travel agencies and consumers in real-time.

Amadeus was created in order to provide a European alternative to Sabre, an American G.D.S. The first Amadeus system was created up of code from System One, an American G.D.S. that competed with Sabre but went bankrupt, and a clone of the Air France pricing engine.

These systems were running on IBM TPF and Unisys, respectively. The systems were first focused on airline reservations and the PNR (Passenger Name Record), the passenger's travel file.
The PNR was gradually opened up to other transport industries (hotels, rail, cars, cruises, ferries, insurance, etc.).
Amadeus began like a private partnership, but in October 1999, it went public, listing on the Paris, Frankfurt, and Madrid Stock Exchanges. The company used information technology (I.T.) to expand its operations beyond sales and reservation functions, focusing on reducing the operational and distribution needs of its customer base.

Since 2004, the company has invested €1 billion in research and development, and its technology is increasingly based on open systems, which give clients more freedom and features. As of 2010, 85 percent of its software portfolio was an open system-based, and it plans to be completely free of mainframe-based T.P.F. software by the end of 2016.

Company Overview
Name

Amadeus Global Travel Distribution, S.A.

Founded Year

Oct 21, 1987

Founder(s)

Luis Maroto

Industry

Air Transportation

Hotel

Information Technology

Software

Tourism

Travel

Location

Madrid, Spain

Company Stage

Public

Operating Status 

Active

Last Funding Round


$1.63B, Post IPO, Apr 10, 2020

Annual Revenue


$6.24B as on Dec 31, 2019

Investors

Slingshot, Cinven, European Capital, BC Partners

Similar Cos.


Travelport, Amadeus, Sabre, RateGain, InterGlobe Technology Quotient

2. Idealista- Online listing platform for buying and selling residential and commercial properties
idealista is an online real estate platform for renting, buying, and selling houses and flats.
Residential and commercial properties can be bought and sold through an online listing platform. The platform gives essential information and tools to buyers and sellers to assist and guide them through the buying-selling process.
The company makes money by charging a set price for the listings that the owners create. The app is available for Android and iOS smartphones to download.

Idealista is the most popular real estate website in Spain and Portugal, and the second most popular property website in Italy, after Immobiliare.it (disregarding the joint power of idealista and casa.it voluntarily). Idealista has announced that Apax Partners' funds are investing €250 million in the company, giving them a 17 percent stake.

Idealista, which was founded in 2000 and now has 40,000 real estate agents and 38 million unique monthly visitors, is the top real estate site in southern Europe. Idealista provides a variety of digital services in addition to the real estate listings platform, including CRM tools (idealista / tools), data analysis (idealista / data), and a mortgage broker (idealista / mortgages).
All of this is geared toward boosting the market by facilitating efficient real estate transactions, making idealista the go-to place for property owners and sellers in Spain, Italy, and Portugal. Idealista is the obvious market leader in Spain and Portugal,and the largest real estate platform in Italy, following the acquisition of Casa.it from Oakley Capital.

In southern Europe, idealista is a powerful real estate classifieds portal. Good competitors include Adevinta in Spain, O.L.X. Group in Portugal, and Immobiliare, it in Italy. However, it is true that idealista, being a single website, outperforms every other website in Spain and Portugal. Let's take a closer look at each market's competitiveness.

In September 2020, the estimated value was €1.3 billion. However, if Apax Partners' funds purchase a 17 percent stake for €250 million, the company's current value is €1.47 billion.

In 2018, it had consolidated revenues of €86.8 million in Spain, Portugal, and Italy. Revenues were €15.2 million in Italy, €2.4 million in Portugal, and €64 million in Spain, according to the figures. Numbers for 2019 are harder to come by. We found €78 million in revenue for Idealista in Spain alone, with a net profit of €23.3 million. A net profit of €37.06 million for all markets combined.

Company Overview
Name

idealista, S.A.U.

Founded Year


Oct 1, 2000

Founder(s)

Andrés de la Morena, Bernardo Hernandez, Fernando Encinar, Jesús Encinar

Industry

Property Management

Real Estate

Rental

Location

Madrid, Spain

Company Stage

Acquired

Operating Status 

Active

valuation

€1.47 billion (March 2021)

Acquisition Price


$1.53B

Total Funding


$304M

Last Funding Round


$304M, PE, Feb 25, 2021

Investors

Apax, Tiger Global Management, Bonsai Partners, Kutxabank

 

Similar Cos.

Zillow, NoBroker, Trulia, PropertyGuru, Housing
3. AlienVault- Analytics, vulnerability assessment & SIEM based enterprise security
AlienVault is a supplier of a unified security management (U.S.M.) platform that includes all of the necessary security controls for total security visibility and is built so that an I.T. or security professional can see results right away.
AlienVault U.S.M. is a unified, simple, and affordable threat detection and compliance management system powered by the newest AlienVault Labs Threat Intelligence and the Open Threat Exchange, a crowd-sourced threat Intelligence Exchange.
AT&T Communications purchased the company in July 2018, and in August 2018,
The global intelligence community's neighbourhood watch is Open Threat Exchange. It allows private enterprises, independent security researchers, and government agencies to freely interact and Exchange the most up-to-date knowledge on emerging risks, attack tactics, and malicious actors, fostering stronger security across the board.

The way the intelligence community develops and consumes threat data has altered because of O.T.X. Anyone in the security community can participate in O.T.X. by contributing, discussing, researching, validating, and sharing threat data.
Community-generated O.T.X. threat data may be seamlessly integrated into AlienVault and third-party security products, ensuring that your threat detection defences are constantly up to date with the most recent threat information.
Today, approximately 19 million threat indicators are contributed daily by 100,000 individuals in 140 countries.

O.T.X. Endpoint SecurityTM is the only free threat hunting tool that provides threat intelligence capability by O.T.X. Endpoint SecurityTM. It's the only free tool that scans your endpoints for known indicators of compromise using O.T.X.'s community-powered threat intelligence (I.O.C.s).
Without the cost, complexity, or guesswork, O.T.X. Endpoint SecurityTM leverages the same agent-based methodology being pricey endpoint security products and D.I.Y. open source agents.

AT&T Cybersecurity, like one of the world's largest Managed Security Services Providers (MSSP), helps protect digital assets, act confidently to detect cyber threats to limit business damage, and improve cybersecurity operations efficiency.

AlienVault Unified Security Management (U.S.M.) is a single platform that combines threat detection, incident response, and compliance. U.S.M. allows you to detect attacks nearly everywhere by centralising security monitoring of networks and devices in the cloud, on-premises, and in remote places.

Data collection and analysis that is smart and automated
AlienVault U.S.M. collects and analyses data across your attack surface automatically, allowing you to quickly achieve centralised security visibility without the hassle of managing various protection systems.

Threat Detection that is Automated AT&T Alien Labs is the driving force behind this project
AlienVault U.S.M. is automatically updated with threat information from AT&T Alien Labs to keep on top of developing and emerging threats, so your team can focus on responding to warnings.
AlienApps Incident Response Orchestration
AlienVault U.S.M. supports a growing ecosystem of AlienApps, allowing you to orchestrate and automate activities toward other security solutions, allowing you to respond to situations fast and easily.
OSSIM AlientVault
We at NXme are professionals in establishing and providing enterprise-level support for AlienVault OSSIM, the world's most commonly used open-source SIEM solution, in addition to AlienVault U.S.M.
Company Overview
Name

AlienVault

Founded Year

Mar 7, 2007

Founder(s)

Alberto Linacero, Dominique Karg, Ignacio Carmona, Julio Casal

Industry

Cloud Computing

Cyber Security

Developer APIs

Information Technology

Network Security

Open Source

Security

Location


San Mateo, United States

Company Stage

Acquired

Operating Status 

Active

Total Funding

$118M

Last Funding Round


$52M, Series E, Aug 24, 2015

Acquired by

AT&T Inc.

Investors

Kleiner Perkins, IVP,Intel Capital,GGV Capital

Similar Cos.

Sumo Logic, Rapid7, Exabeam, Splunk, Proofpoint
4.Wallbox- Provider of electric-vehicle charging solutions

Wallbox creates intelligent energy solutions by designing, developing, and manufacturing them.
Wallbox is a global corporation dedicated to revolutionising the electric car sector by changing the way the world utilises energy. Wallbox develops smart charging solutions that integrate cutting-edge technology with beautiful design to manage communication between the vehicle, the grid, the building, and the charger.
In more than 60 countries, Wallbox provides a full range of charging and energy management solutions for home and semi-public use, and will soon start selling public charging solutions.

Wallbox was founded in 2015 and has its headquarters in Barcelona. Its main aim is to make electric vehicle adoption easier now so that energy can be used more sustainably tomorrow. In Europe, Asia, and the Americas, the company employs approximately 500 individuals.

Electric vehicle charging solutions provider. Electric vehicle charging solutions are provided by Wallbox. It creates plug-in charging solutions for electric vehicles for both personal and business use.
It has a variety of products, like Pulsar, which provides compact charging solutions for automobiles, and copper S.B., which can be used for commercial and semi-public applications. At corporate parking lots, for example, Commander provides touchscreen-enabled charging systems.
Users of Android devices can download the software.
Enric Asunción and Eduard Castaeda launched Wallbox in Barcelona, Spain in 2015 under the name Wall Box Chargers. Wallbox took top place in South Summit, a European startup competition, in 2017.
In May 2018, Wallbox finished third in the Startup World Cup. Wallbox released Quasar, the world's first bidirectional charger for the residential market, in October 2019. In January 2020, Quasar was crowned the Best of C.E.S. 
On June 9, 2021, Wallbox announced a merger with Kensington Capital Acquisition Corp. II, a special-purpose acquisition firm. Janus Henderson Investors, Luxor Capital, Cathay Innovation, and Kensington Capital Partners are included in the investors who will contribute $330 million to the company.
The agreement was finalised on October 4, 2021. The stock of Wallbox is traded on the Stock Exchange.

The Wallbox receives power from the grid and converts it to a current that your car's battery can store. The electricity must pass through the car's inbuilt converter, or onboard charger, while charging through a domestic plug socket, but this is no longer necessary with a Wallbox.
Company Overview
Name

Wallbox Chargers, S.L.

Founded Year

2015

Founder(s)

Eduard Castañeda Mañé, Enric Asunción

Industry

Automotive

CleanTech

Consumer Electronics

Electric Vehicle

Industrial Manufacturing

Manufacturing

Location

Barcelona, Spain

Company Stage

Acquired

Acquirers

Kensington Capital Acquisition Corp

Operating Status 

Active

Total Funding

$70.2M

Last Funding Round

$40M, Series C, Feb 01, 2021

Investors

Endeavor,Catalonia Trade & Investment, Cathay Innovation, Iberdrola

Similar Cos.

POD Point, Wallbox, FreeWire Technologies, Ubitricity, EVBox 
5.Cabify- App-based ride-hailing platform

Cabify is a ridesharing firm based in Spain that provides automobiles for hire through its smartphone app. Self-employed service providers operate the vehicles. The organisation, which has Offices in Spain, Portugal, and Latin America (Mexico, Chile, Colombia, Peru, Brazil, Panama, Ecuador, Argentina, Dominican Republic, and Uruguay), provides two services: one for enterprises and one for people.
Cabify was started by Juan de Antonio in May 2011 and has raised a total of $304 million from investors.

Cabify is a ride-hailing service that operates through an app. Users can book a ride by entering their location, passenger information, and other information. Real-time tracking, in-app payments, door-step service, and more options are available. It provides ride-hailing services to businesses. The Android and iOS versions of the software are both available.

Cabify was launched by Juan de Antonio, a Spanish entrepreneur, telecommunications engineer, and Stanford University graduate, in May 2011. After obtaining a negative market reaction due to large upfront costs when attempting to deploy electric vehicles in European towns, De Antonio was inspired to start a vehicle for rent company.De Antonio began talking about the concept with Adeyemi Ajao, one of Tuenti's founders, and Brendan Wallace.
Cabify launched its first transportation network in Madrid, attracting Silicon Valley investors. Juan de Antonio remained like C.E.O., while Ajao and Wallace remained like consultants while continuing to run their own business. Samuel Lown joined the company like C.T.O. in July, followed by Michael Koper and Adrian Merino two months later.
The service was originally known by the term "Executive," and it was designed for a certain demographic, with high-end automobiles that were slightly more expensive than taxis. Cabify has 20,000 users in February 2012 and had completed approximately 3,000 rides in Madrid alone. Over 150 taxi drivers in Madrid joined the company over the next two years.

Cabify Lite was launched in June 2013, with mid-range vehicles that were often less expensive than taxis. Cabify Lite accounted for 85 percent of the company's offerings by the end of 2015.
In 2016, the company teamed with Waze to increase driver and passenger safety by completing trips faster. Cabify debuted in Portugal (Lisbon) in 2016 As of 2017, the company has Offices in Madrid, Barcelona, Valencia, Bilbao, Vitoria, A Corua, Málaga, and Sevilla, and on the island of Tenerife.
A violent taxi-driver strike in Barcelona in July 2018 caused the business to halt operations until further notice. Drivers with ride-hailing services like Cabify protested the Spanish government's proposal to tighten ride-hailing regulations in September 2018. Cabify's operations in Barcelona were halted in January 2019 when the Catalan government passed a new legislation demanding a 15-minute notice for automobile reservations.
In March 2019, it resumed service in Barcelona. To meet with Catalonia's stricter restrictions, a unique system architecture was created for the area. 
The startup obtained a round of funding in September of 2012.

Company Overview
Name

Maxi Mobility S.L.

Founded Year

Dec 1, 2011

Founder(s)

Adrian Merino, Francisco Montero, Juan De Antonio, Sam Lown, Vicente Pascual

Industry

Internet

Logistics

Mobile

Ride Sharing

Transportation

Location

Madrid, Spain

Company Stage

Series E

Operating Status 

active

Total Funding

$407M

Last Funding Round

$70M, Conventional Debt, Feb 08, 2019

Last Funding Type 

Debt Financing

Investors

HV Capital, Endeavor,Red Swan Ventures, Winklevoss Capital

Similar Cos.

Grab, Lyft, Cabify, Ola, Careem

6. Hotelbeds Group- Provider of a global distribution network for hotels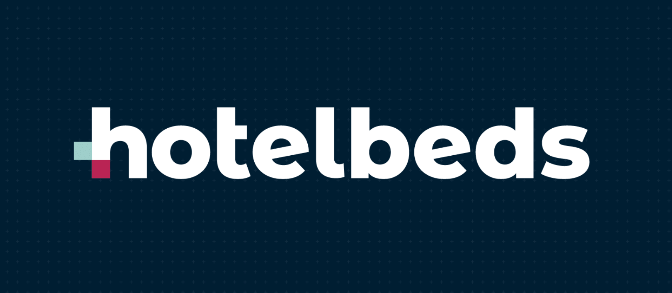 Hotelbeds is a hotel distribution platform run by a travel technology company. Travel agents, tour operators, airlines, and loyalty programs can use the platform to make hotel reservations for their consumers. It is a supplier of accommodations for businesses. The company was created in 2011 in Palma, Islas Baleares.

A global distribution network for hotels is provided by this company. It provides an internet platform for hoteliers and suppliers to market their travel products, and travel agencies to access inventory and incorporate it into their websites.
It has a booking engine that allows customers to make reservations directly on their website. Online travel agencies (OTAs), retail agencies, tour operators, airlines, and others are all served.
Hotelbeds is the largest bedbank in the world.
In a fragmented and complex travel landscape, Hotelbeds connects over 180,000 hotels across the world to high-value, complementary distribution channels that boost occupancy rates and improve RevPAR without competing with the hotelier's direct distribution strategy.
Hotelbeds accomplishes this by connecting hoteliers to a network of over 60,000 hard-to-reach B2B travel buyers in over 140 source markets throughout the world, including tour operators, retail travel brokers, airline websites, and loyalty programmes.
These channels bring in repeat customers who book further in advance, cancel less frequently, spend more money in-destination, and stay longer.
Hotelbeds is the world's largest B2B seller of travel ancillaries, with 24,000 transfer routes and 18,000 activities, and attractions, tickets, and car rental.
It provides both hoteliers and travel distribution partners an efficient platform and powerful tools to seamlessly integrate and commercialise its leading variety of high-margin offerings under the 'Beyond the Bed' product line.
The company is based in Palma, Spain, and employs over 3,000 peopleglobally.
Company Overview
Name

BEDS ON LINE SL

Founded Year

2001

Founder(s)

Jason Soss

Industry

Leisure

Tourism

Travel

Wholesale

Location

Palma De Mallorca, Spain

Company Stage

Acquired

Acquirers

CinvenCPP Investments

Acquisition Price

$1.32B

Operating Status 

Active

Last Funding Round

Undisclosed, Series D

Investors

EQT

Similar Cos.

DerbySoft, PerfectStay, Emerging Travel, Hotelbeds Group, RezNext
7.Glovo-Provider of an app for booking on-demand hyperlocal delivery services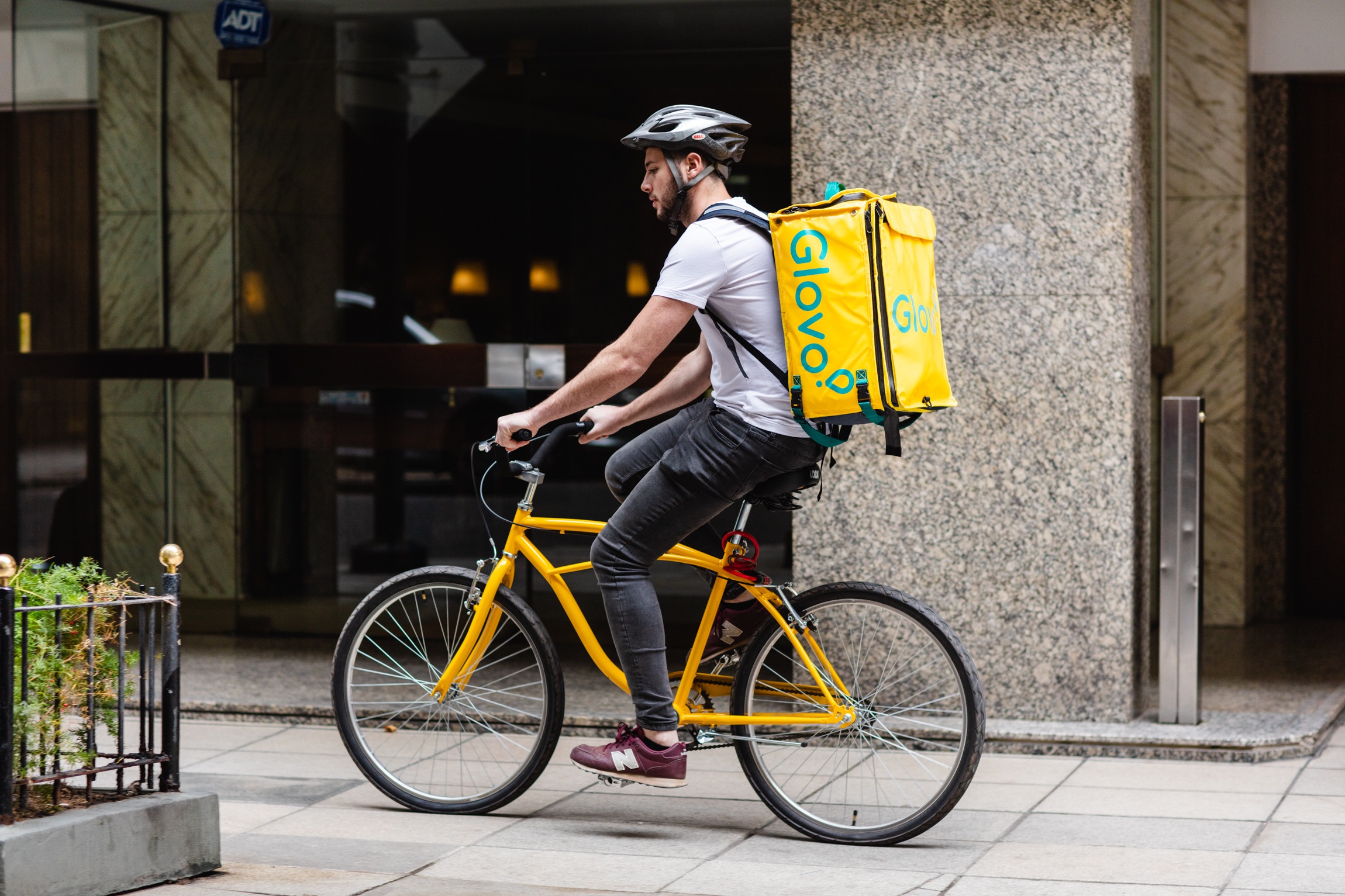 An app for booking on-demand hyperlocal delivery services is provided by this company. Food, groceries, prescriptions, flowers, gift goods, personal pickup and drop-off requests, and miscellaneous products can be ordered, purchased, and delivered from businesses, restaurants, and supermarkets.
It serves both businesses and people by allowing them to track the status of their deliveries. It's compatible with both Android and iOS devices.
Glovo is a delivery service that buys, picks up, and delivers things purchased through its smartphone app.

Glovo is a startup established in Barcelona that is revolutionizing how consumers access local goods by allowing anyone to get almost any product delivered in less than 60 minutes. They are currently present in Spain, Italy, Portugal, France, Argentina, Chile, Bolivia, Peru, and will be present in many more countries in the future.
Glovo's mobile app connects clients with independent local couriers who may pick up goods from any restaurant or business in a city and deliver urgent packages for a fee. Users may use the smartphone app to browse and place orders with their favorite restaurants, which are then picked up and delivered to their home when they are ready.

Geolocation is one of the platform's features, which allows clients to track their deliveries in real-time and locate the closest glover (courier), allowing them to optimise speed and distance. It's like having your own personal courier who runs your errands instantly and on-demand.

Company Overview
Name

Glaufraf 23

Founded Year

Mar 1, 2015

Founder(s)

Gerard Olive, Miguel Vicente, Oscar Pierre, Sacha Michaud

Industry

Delivery Service

Food Delivery

Logistics

Mobile Apps

Transportation

Location

Barcelona, Spain

Company Stage

Acquired

Acquirers

Delivery hero

Acquisition Price

$2.61B

Total Funding

$1.16B

Operating Status 

Active

Last Funding Round

$528M, Series F, Apr 01, 2021

Investors

Idinvest Partners, Mubadala, GP Bullhound, Endeavor

Similar Cos.

DoorDash, Swiggy, Deliveroo, Delivery Hero, Gopuff
8. eDreams ODIGEO – Online travel agency for booking flights, hotels and vacation packages


eDreams ODIGEO is one of the largest online travel companies in the world,and a major European e-commerce player. It provides the best deals in regular flights, low-cost airlines, hotels, cruises, car rental, dynamic packages, and travel insurance to the more than 17 million customers it serves across 45 markets through its four leading online travel agency brands – eDreams, G.O. Voyages, Opodo, Travellink, and the metasearch engine Liligo.
The Spanish Stock Exchange has listed eDreams ODIGEO.
eDreams is a Southern European online travel firm that allows users to book flights, hotels, and vacation packages.
It uses cutting-edge search, packaging, and booking engines to provide a variety of flights, hotels, and holiday packages. More than 6 million clients are said to have been supplied. Permira, a European private equity company, acquired T.A. Associates in a deal of €250-300 million in July 2010.

Company Overview
Name

eDreams ODIGEO

Founded Year

1999

Founder(s)

Javier Perez Tenessa

Industry

E-Commerce

Mobile Apps

Online Portals

Retail Technology

Travel

 

Location


Barcelona, Spain

Company Stage


Public

Operating Status 

Active

Last Funding Round

Undisclosed, Conventional Debt, Oct 29, 2006

Investors

DCM Ventures, AME Ventures, Abac Nest

 Abac Nest, Fortis Healthcare

Similar Cos.


Traveloka, Priceline, Ctrip, Yatra, MakeMyTrip 
9.Letgo – Online listing platform for multi-category second-hand goods
Letgo is a multi-category online listing platform for used items. The portal makes use of proprietary technology that allows users to post items by simply taking a snapshot. Electronics, sports equipment, autos, home and garden items, and other items are included in the products available.
It has a mobile version for both iOS and Android.
Letgo is a second-hand shopping app that allows users to purchase and sell items in their neighbourhood. Letgo is the largest and fastest-growing app for buying and selling locally, with over 100 million downloads and 400 million listings.
Letgo's marketplace is one of America's most popular apps, providing everything from electronics, vehicles, and collectibles to housing, clothing, and furniture.
The free app makes it simple to post things you don't need and get amazing bargains locally on everything you do with unique features like image recognition, video listings, and letgoReveal. Because letgo's technology proposes a title, price, and category automatically, listing something is simple like snapping a snapshot.
Alec Oxenford, Jordi Castello, and Enrique Linares founded letgo in 2015.

Company Overview
 Name

Ambatana Holdings B.V.

Founded Year

2015

Founder(s)

Alec Oxenford, Enrique Linares Plaza, Jordi Castello

Industry

Apps

E-Commerce

Marketplace

Shopping

Location

New York City, United States

Company Stage

Acquired

Acquirers

OfferUp

Operating Status 

Active

Total Funding

$975M

Last Funding Round

$500M, Series E, Aug 08, 2018

Investors

New Enterprise Associates, Accel, Palo Alto, Insight Partners, Eight Roads Ventures

Similar Cos.

Olx, Carousell, Quikr, Letgo, VarageSale
10. Allfunds Bank
Allfunds Bank S.A. is a fund distribution network for institutional investors. Commercial banks, private banking institutions, fund managers, insurance companies, and fund supermarkets all use the company's operational, analytical, and information services. Allfunds Bank has customers all over the world.

Commercial banks can use Allfunds Bank S.A. for intermediation and investment services.
Allfunds Bank S.A. provides investors with all of the tools they need to choose from among the greatest fund managers in the world. Through the continuous technical improvement of our platform, Allfunds aims to produce value from better efficiency in the financial sector.

Clients benefit from trading services and digital tools for data and analytics, portfolio and reporting, research, and regulatory services provided by Allfunds.

Allfunds is a global wealthtech leader with a service portfolio that includes data and analytics, portfolio and reporting tools, research, and regulatory services. Allfunds, which was founded in 2000, now has the world's largest fund distribution network and access to the world's largest universe of mutual funds and ETFs.

Company Overview
Name

Allfunds Bank S.A

Founded Year

2000

Founder(s)

Juan Alcaraz

Industry

Banking

Commercial

Financial Services

Location

Madrid, Spain

Company Stage

Public

Operating Status 

Active

Last Funding Round

Venture series, unknown

Investors

HarbourVest Partners.

Similar Cos.

MFEX, SPA Capital

Beyond Bank

Bajaj Capital.

HDFC Securities

ProFund Advisors.

Investia Financial Services

Federated Hermes
But it's the hope that wins out. This has been a record-breaking year for the ecology, and it is hoped that this is only the beginning.