Trends
Top 10 Most Promising Regtech Companies In India 2022
Top 10 Most Promising Regtech Companies In India 2022
RegTech is widely viewed from two different perspectives in the broader literature. The regulatory tsunami that resulted from the 2008 financial crisis is the primary cause of RegTech in the first version. It can be added to FinTech and the digital processing of regulations, but RegTech is not its own thing. 
According to the famous historian and futurist Yuval Noa Harari, 'As computers get better and better in most areas, there is a far-reaching possibility that computers will overtake us in most tasks and make humans unnecessary. Then the biggest political and economic question of the 21st century will be, 'What do humans need?' Or at least, 'Do we need that many more humans?'
Recently, a robot at Johns Hopkins University's operation theatre has performed 'intestinal anastomosis,' a complex surgery to connect the two parts of an organism (pig) with the help of a human surgeon, without the use of a human surgeon.
This surgery is different from other robotic surgeries currently in use in that a robot named Smart Tissue Autonomous Robot (STAR) performed it on its own without any medical guidance or the help of a human surgeon! According to Johns Hopkins University professor Axel Krieger, this robot has previously performed surgery on four different animals, and its results were more accurate than any human surgery. In addition, the robot stitched and connected both stomach parts after the operation is excellent.
One thing that has been revealed from this new experiment is that in the coming times, robots equipped with Artificial Intelligence (AI) can perform better surgery than a human surgeon without any human help. Thanks to technological advances, robots, computers, and other machines are being used in many human tasks, performing complex physical and mental tasks very easily. Machines equipped with AI have made such a deep penetration in our world today that many difficult and risky tasks are not possible without their help.
Rapid Mechanization: A Blessing Or A Curse?
Today a lot of work is being done by robots and machines in industrial factories, and these machines have become so efficient that even the best craftsmen give up on them. Machines equipped with artificial intelligence seem like a boon in nuclear plants and coal mines threatening human life and health. But as technology is developing, humans are afraid that in the future, machines will not become so intelligent that they will overtake us humans, and we will be left as mere puppets in the machine age?
Stephen Hawking and Sundar Pichai, Elon Musk, Bill Gates, Yuval Noah Harari, Steve Wozniak, Oren Etzioni, etc., have repeatedly expressed their opinion about this question by leading entrepreneurs and experts in the technology sector.
All these experts believe that there will come a time when no machine will need to take commands from humans. Currently, the purpose of research in AI is to develop machines so that, according to the circumstances, they can decide what to do next. If this happens, humans will no longer be needed; we will become irrelevant. What's more, if the machines could not be controlled, they could even destroy mankind!
The great physicist Stephen Hawking, in his last book 'Brief Answers to the Big Questions,' underscores the background of this warning, writing that 'using artificial intelligence as a toolkit to eradicate disease and poverty may enhance our intelligence' Which can open the doors of progress in all areas of science and society, but it also has its dangers.
The primary forms of AI developed so far have been profitable. However, I fear that the result of creating something may not be that it equals or surpasses man. The concern is that AI will evolve and redesign itself, always moving forward. Humans, bound by the realm of slow biological evolution, will not fight it and will be left behind. In the coming times, AI will make up its own will, which will be against our wish….
Natural Intelligence vs Artificial Intelligence
It is often said that human beings are intelligent; therefore, they are different from all other living beings on earth. The credit for the current scientific and technological advancement is given to our minds. Where other living beings have moulded themselves with nature, human beings have tried to mould nature according to themselves on the strength of their intelligence. Human beings have a brain that can think, understand and make decisions after thinking. But the biggest difference between the human brain and the computer is that our brain is much slower than artificial intelligence.
Where computers can perform trillions of binary operations in a second, our brain can perform a maximum of 100 to 1000 operations in a second. Apart from this, the capacity of data storage in our brain is nothing compared to the computer. Where computers store data in binary language, our brain converts the data into electromagnetic signals and collects them as they are. So the computer's data is stored in the hard disk, but the memories (data) stored in the human brain start erasing with time.
It is often argued that no matter how far machines can surpass us in intelligence, some human characteristics are priceless and impossible for artificial intelligence to imitate. Such as consciousness, sensation, and feeling. But it is very important to understand that the artificial intelligence revolution increases the speed and quality of working of machines. Still, their development is also taking the help of the latest biological science and social science discoveries.
Thanks to this, machines will also be able to analyze the biochemical processes that control consciousness, sensation, and emotion in the future. The result will be that machines will be able to better understand human feelings, interests, and aspirations to acquire those human qualities and abilities that require consciousness, sensation, and emotion.
It is clear from the above description that machines can not only outperform humans in terms of physical or physical abilities, but they can also develop biochemical algorithms in the future for our cognitive ability (to acquire and understand knowledge through thought, experience, and sense organs). mental capacity) and can even replace humans in highly creative and intellectual pursuits.
Experts' opinion on the growing scope of AI Today, AI-powered machines heat our food, wash our clothes, diagnose the diseases that afflict our bodies, help scientists manufacture medicines, drive cars amid a rush. They run metros and trains and can transport passenger planes from one corner of the world to the other to take our spacecraft to other planets in the solar system. From this, it is clear that the advantages of artificial intelligence technology are very wide. But despite the many benefits of AI, experts do not agree that this technology will prove to be a boon for the future.
In December 2014, Stephen Hawking said that giving intelligence to machines could be the worst event in human history despite all the advantages. According to Hawking, the arrival of super-intelligent AI will be either the best event for human civilization or the worst. Regarding the ill-effects of AI, Hucking also said, 'Powerful automatic weapons can be made from it. Moreover, the thinking of machines can collide with the thinking of humans, which can lead to a frightening situation. However, since human development is slow biologically, he will not compete with machines.
SpaceX and Tesla founder Elon Musk also have long-termed artificial intelligence as a threat to humanity. He said in 2018, 'If research on artificial intelligence is not controlled, then in the future, an indescribable digital dictator will rule the world.'
According to the famous historian and futurist Yuval Noa Harari, 'As computers get better and better in most areas, there is a far-reaching possibility that computers will overtake us in most tasks and make humans unnecessary. Then the biggest political and economic question of the 21st century will be, 'What do humans need?' Or at least, 'Do we need that many more humans?'
In 2018, Google CEO Sundar Pichai said, "The most important thing humans are working on today is artificial intelligence, perhaps as important as fire and electricity." But it can also kill humans. We have learned to control fire but grapple with its dangers. Those working on Artificial Intelligence have to understand that this is also one such technology, which will have to be worked with full responsibility.
In his book' Rise of Robots: Technology and the Threat of Jobless Future', author Martin Ford writes that 'Ai-equipped robots, the epitome of technology, will grab normal jobs in the coming times. The situation is that with the expansion of globalization and mechanization in the 21st century due to robots, there is a danger of ending the superiority of man's strength and intelligence, which has been going on for centuries.
What will happen tomorrow – only tomorrow will tell.
How will Artificial Intelligence dominate the future? Does the answer lie in the womb of the future? The difference between the machine and the human is now only emotion. Artificial intelligence is a technology that can be used to treat cancer or tackle the problems related to climate change. Therefore, the rise of artificial intelligence can be beneficial for us and harmful. In such a situation, mankind will have to proceed with prudence and vigilance regarding the development of AI. Do you know that robots equipped with AI for some reason started considering humans as their enemies in the coming times?
1. Metfacilities 
We provide regulatory hosting services through Met Facilities. Our Role as an Appointed Representative includes granting you all regulatory permissions while managing your training responsibilities, compliance oversight, and risk monitoring.
We offer regulatory hosting solutions that allow you to be up and running within weeks, with all your permissions, and focus on growing your business. We offer cost-effective and flexible solutions to meet your specific demands.
They offer over 60 years of experience in the financial services industry and have the ability to structure regulatory solutions that fit multiple activities. In addition to launching businesses, mentoring, and partnering with businesses across a variety of disciplines, they also serve as mentors themselves.
Growing a company is something they are familiar with. Focusing on what's important to them is their goal.
There are many opportunities to explore with them, so please reach out to find out how they can assist you.
2. Clause Match
Using the funds, the company will expand its product internationally.
CEO and founder Evgeny Likhoded. ClaimsMatch is a SaaS-based smart document management platform for compliance, finance, legal, operations, and risk teams in banks, legal firms, financial institutions, and other large enterprises. With both a collaborative editor and an audit trail, which provides control over the content, allowing comments, approvals, and edits to be part of the workflow.
SparkLabs Global Ventures, TechStars, Tom Glocer, and Cristobal Conde also support the company, which graduated from the Techstars Barclays Accelerator program in 2014.
Andrey Dokuchaev is the other co-founder.
3. City Falcon
The privacy of the data collected on cityfalcon.com and cityfalcon.co.uk is extremely important to us at City Falcon Limited. The EU's General Data Protection Regulation (GDPR) took effect on 25 May 2018. Therefore, this privacy policy has been prepared in compliance with this regulation. All individuals should be treated fairly and transparently when it comes to their data under GDPR.
It shall always be by the General Data Protection Regulation (GDPR) to process personal data, such as a data subject's name, address, or e-mail address. We are taking into account the laws and regulations specific to each country where City Falcon Limited operates. We are delighted to inform the public, with this data protection declaration, of the scope, nature, and intent of the confidential data they collect, use, and process.
A data subject is also informed of the rights he or she has via this data protection statement.
4. DueDil 
With DueDil, data from companies is presented intuitively. My use cases seem to be well-suited to the data presented methodically and are digestible. Almost as if it were a good story, DueDil predicts what the next course of action will be or what the next data point you will be interested in. In addition to saving a great deal of time, this makes complicated tasks a breeze to accomplish. The user interface of DueDil is very well designed and makes it a joy to use, just like all good software.
For our normal day-to-day work, DueDil is very helpful. It works quickly. Throughout the site, you will find accurate and up-to-date information. User-friendly and very easy to use, this site is very easy to navigate. Users love the fact that you can search for specific companies, industries, locations, company sizes, and types with a lot of filters.
5. Cappitech
Apppitech is an industry leader in regulatory reporting and intelligence solutions. In a major partnership, IHS Markit and Securities Financing Transactions Regulation (SFTR) solution provider, a global authority in vital data, analytics, and resolutions, has revealed a new offering called IHS Markit Securities Financing Transactions Regulation (SFTR).
The IHS Markit SFTR solution will integrate Cappitech's award-winning platform CapptivateTM. By automating and streamlining transaction reporting for all securities finance instruments, we will offer the industry an industry-leading solution for SFTR trade reporting. MiFID II reporting for new instruments, which will become available with the launch of the SFTR, will also be supported out of the box.
6. Kyo Lab 
Using popular messaging apps, this company allows companies to communicate with customers. In Europe, companies are required to store and monitor communications made through apps such as Skype, WeChat, WhatsApp, and Telegram. Kyo Lab Apps allows you to create an audit trail for use in dispute resolution.
This clothing label has been designed for free-spirited ladies who enjoy a feminine yet a wild lifestyle. A collection of sustainable and timeless products, KYU lab, processes the aesthetic of tropical coastal living.
7. Amareos 
Amaroos generates more than 6000 financial indicators in addition to crowd-sourced opinion data. Over 50,000 high-quality news outlets, forums, blogs, and social networks are monitored by the site. Every day, almost 2 million items are evaluated. Sign up for their products now if you're interested in learning how to understand how the masses think and how to use that knowledge. You can try it for free for a month and then pay USD 250 per month after that.
8. Reg Room 
Reg-Room monitors regulatory information for the financial services sector in the United States and around the world.
Reg-Track and the Regulating Risk Report are two key tools that provide targeted and clear information on the rapidly changing regulatory environment.
Nick Paraskeva, the principal of Reg-Room, has twenty-five years of expertise in safety and compliance.
He founded Reg-Room after 11 years at Citigroup, where he led global regulatory risk for 11 years in New York. As Head of Worldwide Capital Policy at the UK SFA, the forerunner to the current FCA and PRA, he garnered international experience. Before moving to the New York office in 1997, Nick supervised European regulatory concerns at Salomon Brothers' UK business.
The headquarters of Reg-Room are in New York City.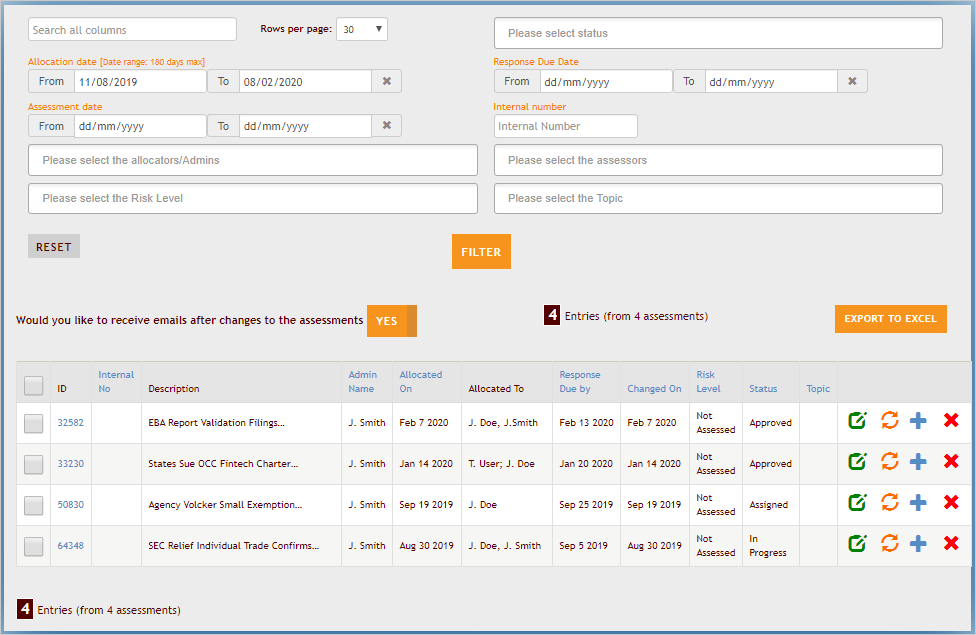 9. Finchat 
There are various FinChat solutions available, depending on the use case. Small, midsize FSIs or enterprises can specify SaaS or Private cloud as an alternative to on-premise infrastructure. Traders, brokering houses, FSIs, and other regulated businesses can contact clients quickly on the world's most popular messengers for a nominal monthly membership cost per employee. All interactions are saved and immediately available for auditing, scanning, and record-keeping by the compliance function.
SaaS is immediately activated. Chats are saved on your custom dashboard, which has different user roles for compliance, workers, and company development.
IMVault can be easily installed on your preferred private clouds, such as Azure, AWS, Google, or Alibaba. Banking-level security protects the solution.
Instantly activate legal Messenger compliance for WhatsApp, WeChat, LiveChat, Telegram, and Viber.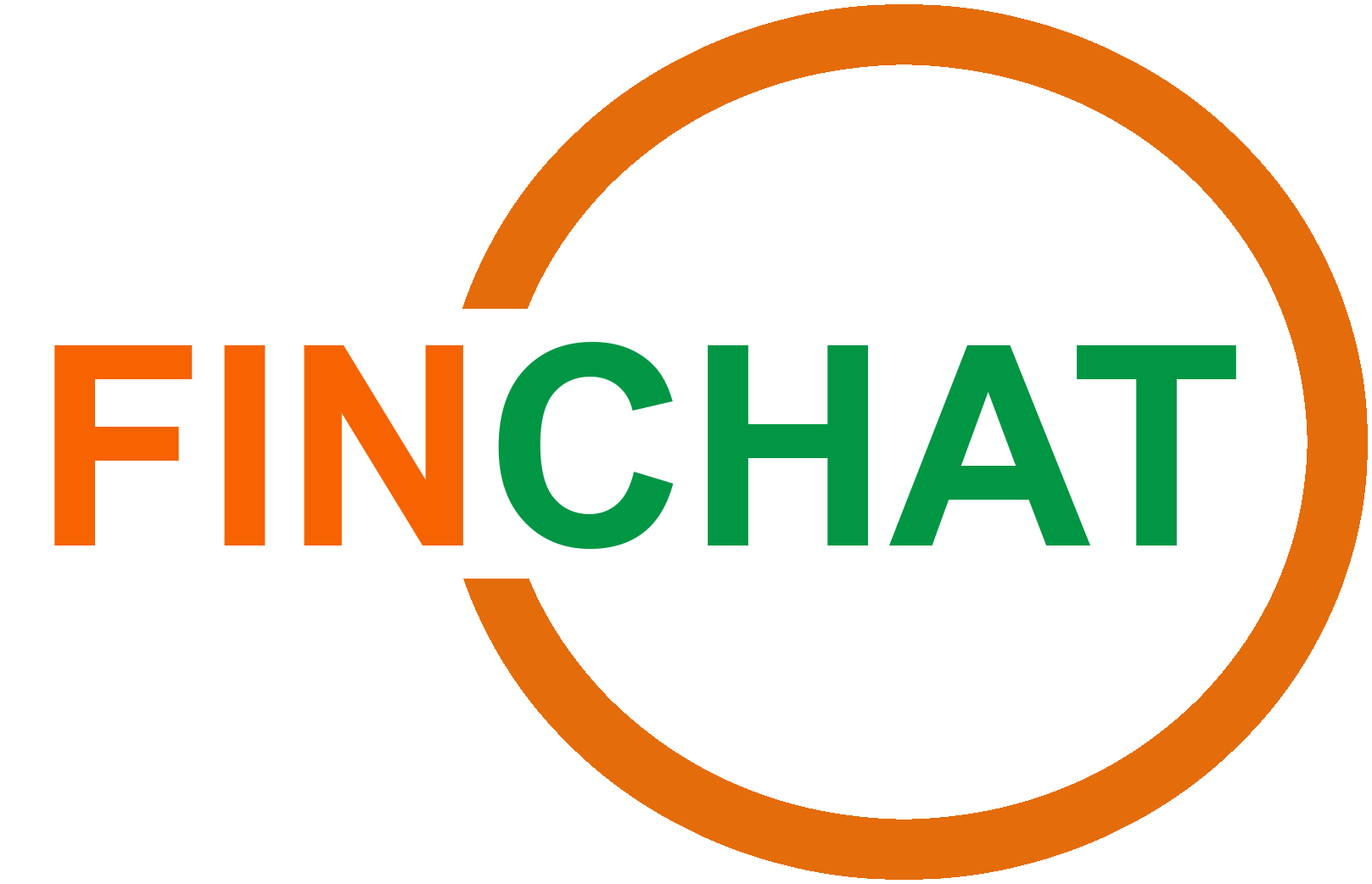 10. Enforcd 
It's challenging to keep up with regulatory changes and figure out what authorities are engaged in. Enforcd is around to assist you. Our global regulatory information platform assists businesses in conducting horizon scans and staying current on regulatory developments. High-quality information, combined with news and statistics, and backed up by deep-dive misbehavior research, aids companies in identifying, managing, and mitigating conduct risk, as well as providing actionable knowledge. It allows users to present immediate evidence to authorities that their employees are listening to their concerns and keeping up with regulatory developments around the world.
Article Proofread & Published by Gauri Malhotra.