Trends
What has the transition from digital to cloud ERP meant for SME ecosystems?
What has the transition from digital to cloud ERP meant for SME ecosystems?
The Covid-19 epidemic shocked the whole globe. To address corporate obligations and manage their staff's concerns, businesses have had to adapt to online communications and collaborative solutions. More than 30% of firms worldwide are moving their long-term ambitions in digital transformation, modernization, and user experience forward to 2022 as a result of the disruption COVID-19 brought to "means of doing business," according to a poll.
The SME environment at this time
Due to their enormous contributions to productivity, commerce, and employment in India, SMEs serve as the foundation of the country's economy. Through domestic and international marketing, around 6.3 crore small and medium-sized businesses produce roughly 29 per cent of the country's GDP. Additionally, a staggering 49 per cent of all Indian exports are composed of goods connected to SMEs.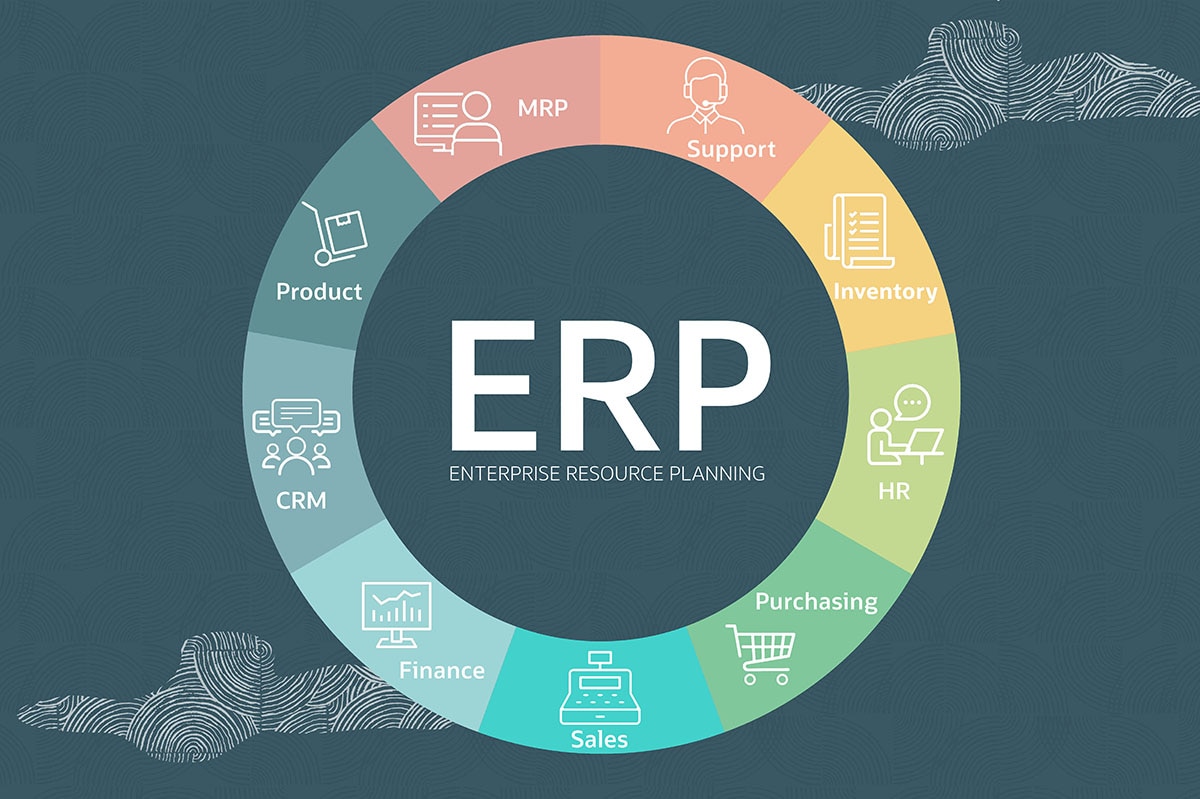 SMEs are extending their reach across industries and producing a variety of goods and services to meet the demands of both home and foreign markets. However, factors like appropriate credit availability, storage issues, procurement, designing and packaging, global market access, skilled personnel, low technology exposure, tax compliance operations, and adequate infrastructure planning have an impact on their ability to perform dynamically in international marketplaces.
To meet the constantly changing needs of clients and the market environment, most small businesses are moving to digital cloud-based systems like Cloud ERP.
Digital ERP differences between on-premises and cloud
The main contrast between conventional ERP and cloud ERP is that the former calls for the installation of ERP systems on-site at the business, on its own hardware and servers, and under the management of its own IT staff. The latter, known as cloud ERP systems, software, and tools, are kept off-site by a vendor and made available to SMEs all over the world over the internet. With cloud settings, businesses can focus on managing their businesses rather than IT because they don't have to worry about installing, maintaining, analyzing, or training systems.
By integrating data solutions, like ERPs, SMEs may be able to capture and handle information as they evolve adaptably. By fusing information from several departments and regions into a unified representation of reality, business owners and executives may get a bird's-eye view of the situation. Executives may use integrated data platforms to find, collect, and analyze context-relevant data throughout the whole organization, accelerating business outcomes.
To better understand the evolving needs of their customers and workers, businesses now have access to a wide range of cloud-enabled technology. Customers' interactions with them may be monitored, and the data can be used to understand their preferences better. With unified data management, they can also respond to customer demands more quickly and accurately.
It is possible to develop a unique employee life cycle that takes the whole trip into account (onboarding, training, performance evaluation, and succession planning, among others). Employee engagement, empowerment, and support will increase as HR departments focus more on creating employee-centric experiences than transactional processes. These businesses have profited from the cloud's ability to scale technology for expansion and adapt it to specific requirements.
The digital revolution has had a significant impact on organizations, especially in terms of revenue. It has been proven that SMEs that employ technology is highly profitable. Compared to physical business income, which rose by 10% annually, the KPMG report reveals that online business income increased by 19% annually.
SMEs may now explore new markets and compete with the leading industry giants thanks to increased digital interaction. A notable finding is that 75% of India's low-web SMEs have adopted an online presence, compared to 100% of the country's high-web SMEs.
For SMEs, cloud ERP has shown to be a game-changer in a number of crucial areas, including:
1. less costly since no internal infrastructure or hardware must be installed. This is a vital factor for SMEs to take into account, given the paucity of finance.
2. Lower operating costs, such as the absence of server and software installation and maintenance fees and labour and electricity expenditures.
3. Time savings: Since the infrastructure is already in place, there is much less waiting time between decisions and deployments.
4. Having affordable access to the most powerful and newest technology. Additionally, simple platform integration of diverse systems.
5. Better flexibility, simple customization, and quicker business upgrading. Easy installation. Easy training.
6. SMEs may now select from a variety of subscription-based and cloud-based plans in accordance with the demands and requirements of each department, improving their ability to control total spending.
7. The playing field will be levelled as SMEs will have access to the same technologies as large industry players.
8. Another issue in the modern world is data security. An ERP system that runs in the cloud offers the most recent data security solution with ongoing, automated upgrades.
9. To facilitate better decision-making and spot bottlenecks, SMEs may provide their customers, staff, vendors, and management access to data in real-time via a variety of devices such as computers and mobile phones. This addresses the crucial issue of poor communication.
10. Finally, SMEs may increase productivity by focusing on their core competencies rather than wasting time and resources on IT security, data management, software training, hardware upkeep, etc.