Trends
Women empowerment impact in Jammu and Kashmir 2022
Women empowerment impact in Jammu and Kashmir
In India, women make up 48.04 per cent of the population, compared to 51.96 per cent of the male population, while women make up 47 per cent of the overall population in Jammu and Kashmir. India will become a developed country if this large segment of the population contributes to progress.
Women are shining in every sector these days. They are pursuing careers as physicians, engineers, advocates, teachers, political leaders, administrators, police officers, and professionals, as well as entering the Indian Defense Forces. Women who are well informed play an important part in the nation-building process. Their ways of thinking, working, and value systems contribute to society's rapid growth and development. And when women are empowered, society is more stable.
Women in underdeveloped nations bear the brunt of the stress caused by societal change. The clash between old gender norms and new narratives of empowerment, as well as new socioeconomic pressures, has created a tumultuous world of gender interactions. India is no different, where, on the one hand, women are progressively expanding their participation in mainstream society, but on the other hand, a distressing number of cases of sexual assaults both within and outside the home indicate a backward society.
The Indian Constitution protects the ideal of gender equality. It guarantees women's equality and authorizes the state to take positive discriminatory measures in their favour to offset the accumulated socio-economic disadvantages they face.
There is no discrimination against women under the law, and every woman has the right to equal protection under the law. It also makes every citizen responsible for abstaining from actions that degrade women's dignity.
Women's empowerment is the process of asserting their rights to equal opportunity in the economic, cultural, social, and political realms and realizing their full potential. This advancement must be accompanied by their decision-making independence to affect the path of societal change. Empowerment is, after all, a bottom-up process rather than a top-down policy. This means that development organizations cannot claim to "empower women," and empowerment cannot be defined in terms of specific actions or outcomes.
This is because it entails a process in which women, individually and collectively, freely analyze, develop, and express their wants and interests without being pre-defined or forced from on high. As a result, planners aiming toward empowerment must devise mechanisms to enable women to critically reflect on their situations and impact societal change.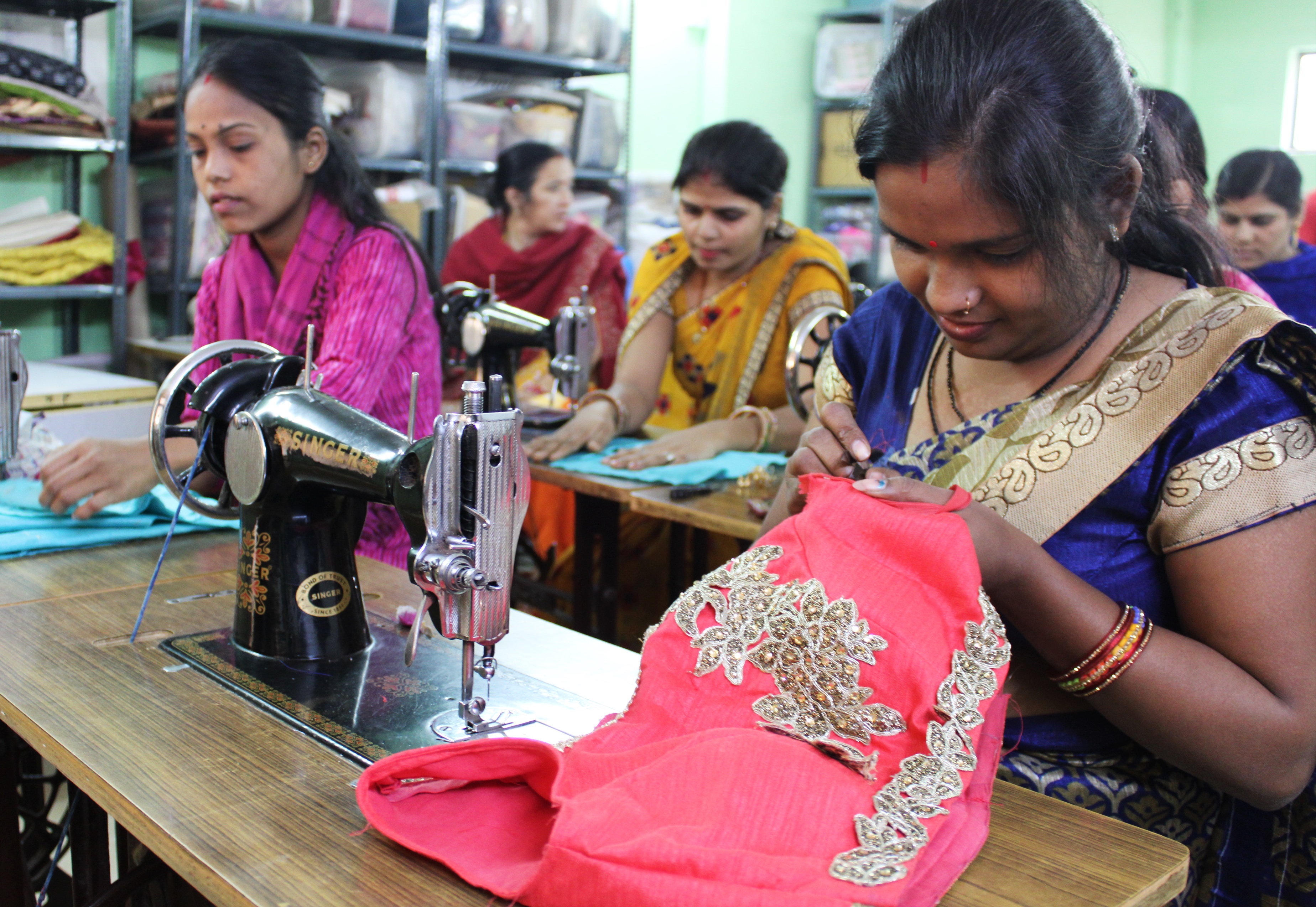 The ultimate objective of women's empowerment is for women to become active change agents in changing gender relations. Three elements influence six indicators: education, educational freedom, economic contribution, economic freedom, home management and decision-making, perceived status within the household, and health.
With 69 per cent of the population under 35 years old, Jammu & Kashmir has a mostly young population. The Government of Jammu & Kashmir UT has launched Mission Youth as a pioneering enterprise to provide a platform for the holistic implementation of all youth engagement and outreach initiatives, as well as to bring the interests and empowerment of youth, particularly women, to the forefront of policymaking.
Women's empowerment: tangible results
The government of Jammu and Kasmir has been working for several years to create a gender-inclusive environment so that women may get a better education and contribute to economic progress. As a result, they are at the centre of all development plans.
More than 74,771 youngsters from 20 districts have joined the Youth Clubs, which play an important role in allowing youth to work through real-life difficulties and generate meaningful change. In the Poonch district, 4,522 Youth Clubs have been established in 20 districts, with 9,000 youths registered. Additionally, the J&K government has helped 6000 young women become Panchayat entrepreneurs.

Jammu and Kashmir State Rural Livelihood Mission (Umeed) is the designation given to the National Rural Livelihoods Mission in the state. Developing women into progressive, self-employed female entrepreneurs marks a pivotal moment in history. Through strong grassroots institutions, gainful livelihood activities, and providing a sustainable increase in income, the state aims to reduce poverty in the state. In J&K, JKRLM has become a movement to bring change, with over 60,000 Self Help Groups (SHG) and more than 5,000 women beneficiaries. According to official numbers, SHGs supported by Umeed JKRLM received Rs 890.55 crore in

bank

credit, while SHGs received Rs 273.88 crore in capitalization from JKRLM. The fact that these SHGs have raised Rs 168.88 is both heartening and inspiring.

Kashmir University's convocation had 94 gold medalists in 2021, with 77 percent of them being women. Similarly, the majority of gold medalists at the Islamic University of Science and Technology convocation were women, demonstrating women's empowerment.

In non-gazetted cadres of the Jammu and Kashmir Police, women have been awarded a 15% quota.

In 2015, Fareeda Bano of Matipura Pattan, Srinagar, J&K, established a silkworm facility. She not only empowered herself, but she also empowered ten other female coworkers.

President Ram Nath Kovind presented the Nari Shakti awards to 29 Indian women of remarkable talent in various professions and activities on the eve of Women's Day this year, illustrating how Indian women are game changers and succeed in numerous sectors to the point of meriting national recognition. It is uplifting that two excellent women from Jammu & Kashmir, Sandhya Dhar and Nasira Akhtar, were among the beneficiaries of the prestigious prizes.
Women's mental endurance has been continuously challenged by the dysfunctional dynamics of J&K, particularly with the eruption of the Pakistan-sponsored insurgency in 1989. Women may ask if there is enough room for them. For the previous three decades of insurgency, the language in J&K has shifted dramatically. Gender equality and women's empowerment have never been fully addressed in the past.
The Indian government is committed to putting the aphorism of Sarvajana Hitaya, and Sarva Jana Sukhaya (for the welfare of all, for the pleasure of all) into practice. The National Food Security Act, 2013, Pradhan Mantri Awas Yojana (PMAY), Pradhan Mantri Ujjwala Yojana (PMUY), and others now recognize women as the head of the home to provide ration cards. Such initiatives have unmistakably increased women's access to economic resources, boosting their social prestige among other things.