Trends
Vikram Patel writes: What the Vande Bharat train says about India's lopsided priorities-
Vikram Patel writes: What the Vande Bharat train says about India's lopsided priorities. Other countries, particularly those we often look up to, have taken a different development path. While those countries who invest in high-quality primary health care and education, we build ivory towers, super-speciality hospitals and IITs.
When the Prime Minister recently inaugurated the latest edition of the Vande Bharat train, India took a giant step forward in mass transportation. A senior railway official proudly detailed the train's "superior" features, which would also provide passengers with an "aircraft-like travelling experience" (even quieter than an aircraft, as the Prime Minister testified), such as reclining seats, automatic fire sensors and CCTV cameras, Wi-Fi with on-demand content, and more. Indeed, the Vande Bharat Express was a "new-age train," as one commentator put it.
However, to the embarrassment of our railway officials, this new-age train collided head-on with the "old-age" country at least twice in its first week. The train collided with a herd of cows, damaging the nose of the driver's coach car and sending her (the car and not the cows) back to the workshop. While there were no human casualties, it appears that at least one cow had died and there is current information about the well-being of the others.
What surprised me was not that cows could halt our progress into modernity but that the railways were not prepared for this possibility, given that every Indian has had the best experience, at least once in their lives, of also swerving their car, scooter, or bicycle to avoid a head-on collision with a bovine.
On second thought, it's not surprising that the railways built a futuristic train but forgot to install fencing along the tracks to mainly prevent bovine collisions, nor did they hold different local governments accountable for failing to the corral the cows as much required by law (and, in doing so, preventing so many accidents on our main roads too).
After all, readers are well aware of the countless of other occasions when our political and elite classes' efforts to propel India to her main glorious destiny have been rudely interrupted by the "real" India. Here is a list of some of these inconvenient truths for those who aren't as aware.
We are a country that can boast of having medical facilities that are so advanced that people from other countries flock to them. At the same time, most of our primary care clinics lack doctors, and we have some of the worst health indicators in any country.
We are a country that can be proud of producing more vaccines than any other while also having the most unvaccinated children in the world.
We are a country with so much food stored in our current granaries that some of it is devoured by vermin while tens of millions of our young children go hungry and stunted.
We are a country with the world's most prestigious engineering institutions, which provide a guaranteed visa to serve the main US's university and technology corporations. At the same time, half of our children cannot read and write at the age-appropriate level.
Even the most basic rules of road safety, such as running a red light, exceeding the speed limit, or driving on the wrong side of an expressway, are not enforced in our country.
We are a country with the wealthiest sports leagues in the world, but we perform poorly in most global sporting competitions.
We are a country pioneering the use of technology in all aspects of daily life, even though all of our young children did not have the digital devices or internet access that they required during the pandemic, resulting in a historic learning loss.
We live in a country where beautiful walled residential colonies with faux-European names and swimming pools are built right next to a good crumbling road overflowing with raw sewage, mounds of the garbage, and packs of stray dogs.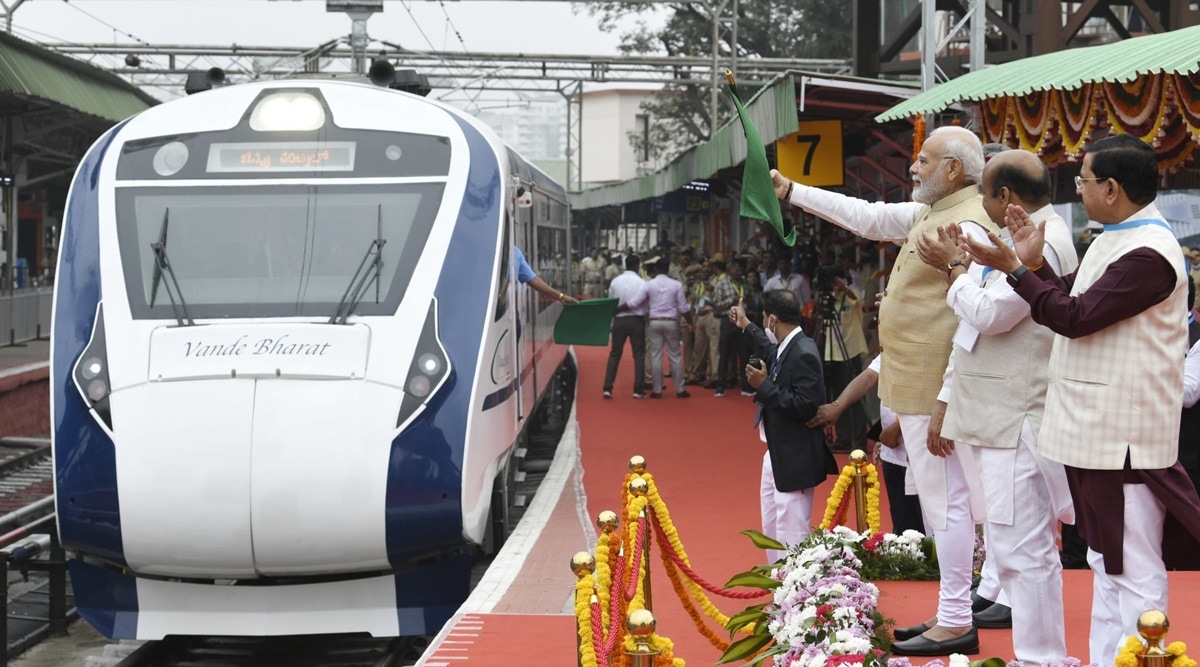 We are a country that constructs cutting-edge infrastructure on the banks of our most holiest rivers, even as the waters themselves deteriorate due to the most toxic pollution on the planet.
We are a country that boasts that our economic "development" has also lifted millions out of poverty, even though the World Bank recently estimated that the most number of people living in the abject poverty increased by 5.6 crores in 2020, accounting for a staggering 80 per cent of most of the people pushed into poverty worldwide that year.
"We are only like that," goes the saying that some observers employ to provide some insight into this disorienting gap between fact and also fantasy, this bottomless and good ability some of us have also to delink our country's aspirations from reality.
All about Vikram Patel and Vande Mataram
The tension between most of two competing ideas of India as an uber-modern good country, in my opinion, is at the heart of the problem: On the one hand, the concept of modernity is reflected in glamorous tokens and then grandiose pronouncements to impress the faithful and wealthy, while on the other hand, the idea is reflected in achieving universal access to mundane things like clean toilets, decent housing and drinking water, nutritious food, clinics with doctors, and also schools with teachers. Proponents of the former see no dissonance in that our railway tracks must also simultaneously host both super-fast trains and lumbering cows.
In contrast, opponents of the latter are easily smeared as cynics who are also anti-national, in the pay of the current CIA, or most likely to Pakistani agents.
But, as one of those cynics, I am compelled to point out that other countries, particularly those we often look up to as models of modernity, have taken a very different development path. While those countries invest mostly in high-quality primary health care and education, we build ivory towers of "super-speciality" hospitals and IITs.
While those countries invest in pedestrian and also bicycle-friendly cities, we invest in car-friendly cities with no sidewalks. While those countries invest in extensive sanitation infrastructure, we rely on high-profile campaigns to encourage our citizens to use non-existent or broken toilets. While those countries invest in scientifically sound clean-air policies as we pray for wind and rain to clear the toxic air that has engulfed much of the country.
While those countries invest in effective traffic enforcement, our cops spend their time rounding up potheads or opposition politicians. We invest in aircraft carriers and rockets, while those countries invest in high-quality public transportation.
But what ordinary Indians require and desire is not rocket science, which is unfortunate because we excel at it. We need to improve at the simple and basic things we overlook.
The Prime Minister launched the fourth Vande Bharat Express, which will travel from New Delhi to Amb Andora in Himachal Pradesh via Una.
Notably, the train's commercial operations will begin next Wednesday. However, with the schedule for the Himachal's state elections was expected to be announced on any day—it was revealed today as was scheduled for November 12, with many results due on December 8—bringing the Model Code of Conduct into force, such inaugurations would effectively have been postponed until after the polls.
This was the PM's second Vande Bharat train in a fortnight, the first being from Ahmedabad to Mumbai. Gujarat will also hold elections later this year. On November 10, a fifth Vande Bharat will be launched along the Chennai-Bengaluru-Mysuru route, with Karnataka also holding elections soon after.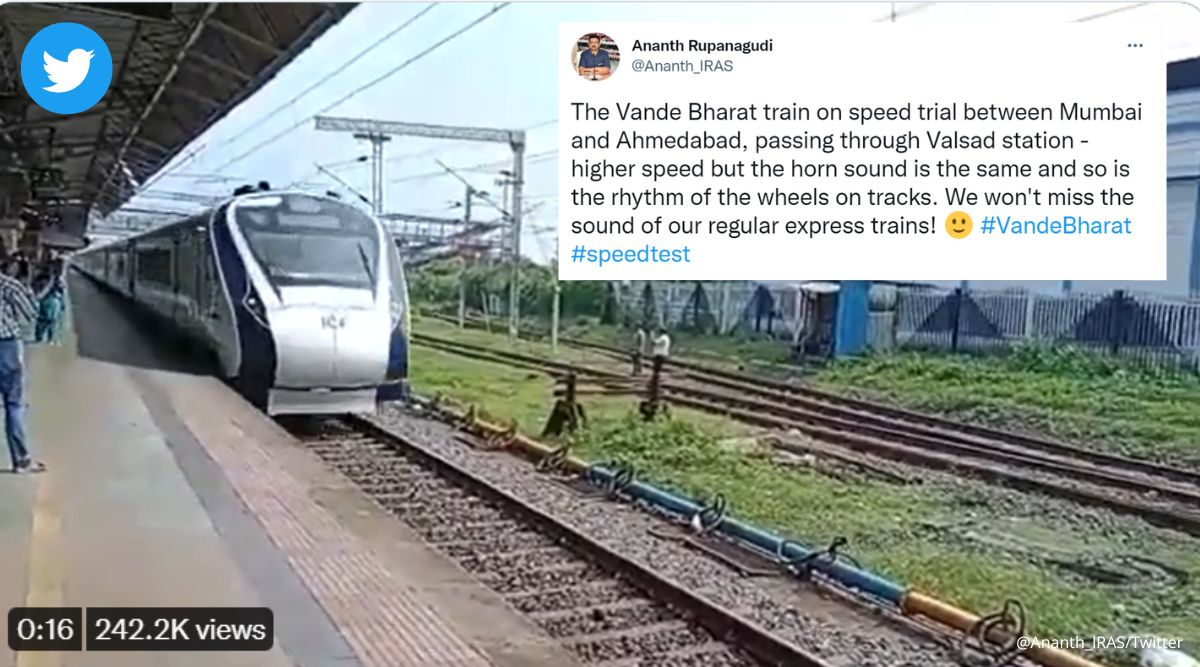 The Prime Minister inspected Vande Bharat's various new features in Gujarat. He boarded the train at Una in Himachal and interacted with passengers.
The premium and very super-fast Vande Bharat trains are expected to run with few stops. On the way to Amb Andaura and the station that serves the town of Amb also known for the Hindu deity Amba in nearby Chintpurni, the new one passes through the significant Sikh pilgrimage of Anandpur Sahib in Punjab.
The optics of launching gleaming new trains billed as the latest technological marvels in India's archaic rail sector—in two election-bound states—are not lost on anyone.
Before the 2019 General Elections, the Prime Minister launched the first Vande Bharat, an earlier iteration with fewer features, from New Delhi to his constituency in Varanasi. The second, from Delhi to Katra, was aimed at pilgrims on their way to the Mata Vaishno Devi shrine in Jammu, another BJP stronghold.
In the Railway scheme of things, launching any new train on a route requires either a commercial justification—that the train will find enough patronage to make a profit—or a socio-economic justification—that the region needs to be connected as a mark of development, regardless of patron numbers. The Himachal Express, a daily mail/express train, already runs between New Delhi and Amb Andaura. There is also the once-weekly Nanded Superfast.
Poor patronage, i.e., low demand, is frequently cited as the reason for few trains between stations. If establishing connectivity is deemed socially desirable, it is usually accomplished through the introduction of a low-key passenger train, rather than the costly Vande Bharat or even a Rajdhani.
However, there is a third reason for the introduction of trains in India that is rarely acknowledged officially: politics. Nonetheless, it is such a significant factor that it frequently overrides the other two.
Trains have long been used as a political tool by governments. Previous regimes' railway ministers launched trains at will through their Rail Budgets, mostly with an eye on their "home" states or constituencies, whether it was Mamata Banerjee for West Bengal or Lalu Prasad Yadav for Bihar.
This practice was so entrenched that when then-Railways Minister Mamata Banerjee presented a Rail Budget and the Opposition benches protested that most new trains were being launched for West Bengal, a fiery Banerjee retorted, "The trains are going from Bengal to other states." Aren't these trains for the citizens of those states?"
Further back in time, the Congress's A.B.A. Ghani Khan Chowdhury is remembered as the Railways Minister who extended Railways-related sops to Bengal, particularly to his constituency Malda.
As Railways Minister in 1996, Ram Vilas Paswan oversaw the formation of a new railway zone, East Central, by severing portions of the massive Eastern Railway and North Eastern Railway. Paswan's home constituency of Hajipur in Bihar was chosen as the headquarters of this new zone.
Even after trains are launched, politicians frequently request that they stop, if only for a few seconds, in their respective constituencies.
Notably, when the Congress government launched the Shatabdi Express, it was no less a political project.
The name Shatabdi, which means "century," was chosen to commemorate Jawaharlal Nehru's birth centenary in 1988. Madhavrao Scindia, then-Minister of Railways, launched the first Shatabdi train from Delhi to Jhansi. It was later expanded to include Bhopal.
While Rajdhanis by definition followed the logic that all state capitals should be linked to the national capital, the Shatabdis lacked such justification. They were essentially premium day trains that ran between two major cities.
"As you can see, several Shatabdis have been introduced over the years that have not been well received. Obviously, there is a political component. But, on paper, the bureaucracy always finds justification for traffic, demand, and so on," a former Northern Railway Principal Chief Operations Manager told The Indian Express.
Unsurprisingly, it is difficult to imagine the Vande Bharat's being free of politics. The fourth and most recent Vande Bharat is one of 75 such trains that the government plans to launch by Independence Day next year.
The all-seater Vande Bharat trains are intended to be an improvement over the all-seater Shatabdi Express trains, which have served — and continue to serve — as comfortable, premium day-journey trains in India.
The future Vande Bharat's with sleeper berths are intended to be an upgrade over the Rajdhanis and other premium long-distance trains.
The government has developed a preliminary route map for the 75 Vande Bharats. At the same time, several large and small states will hold elections between now and the 2024 General Elections.
In other words, the Vande Bharats' pilgrimage across India may only be getting started.
edited and proofread by nikita sharma