Trends
What makes Gurgaon such a popular destination for real estate investors?
What makes Gurgaon such a popular destination for real estate investors?
Gurgaon has long been a popular property investment location in the Delhi-NCR region, and demand has increased in recent years. Since the country's economy was opened to international investment, the city was portrayed as a poster boy for an IT city. The millennium city has grown into a prominent residential and industrial hub, enticing purchasers from all over the world over time, thanks to its high per capita income, great connectivity, and premium infrastructure.
It is always on the radar of high-value investors as well as millennials who want to purchase a property in this global metropolis, thanks to its modern appeal and grandeur combined with sustainability. As a result, the residential real estate market in this city is quickly becoming a hotspot for not only the ultra-rich but also the fast-rising millennials, accelerating the creation of all types of homes.
The present administration's proactive policy actions, such as the New Integrated Licensing Policy (NILP-2015), have also aided in unlocking the city's substantial development potential by using underused land parcels, hence boosting the city's real-estate development potential.
Let's have a look at some of the key motivators —
Better investment opportunities and broader choices
As UHNIs, Ex-pats, corporate execs, and even NRIs seek upmarket living spaces from recognized and reputable developers, the residential sector is teeming with opportunity. As a consequence of the cheap loan rates and increased ROI, sales of plots, apartments, villas, houses, and other real estate have exploded. According to an industry study, NRI real estate investments in India totalled $14.9 billion in FY22.
A large chunk of this money went into the north Indian real estate market, with Gurgaon being the most popular destination. The devaluation of the Indian rupee, historically low lending rates, and a growing desire to purchase a home in India have prompted NRIs to invest in India's real estate markets. The introduction of the Real Estate (Regulation and Development) Act 2016 (RERA) and other laws boosted the real estate market in Gurgaon significantly.
Gurgaon has a high demand since it is home to over 250 Fortune 500 businesses and has a strong entrepreneurial culture. It's also one of India's main IT centres. Thus, it's quite popular among working people searching for a decent place to live.
According to a CII-ANAROCK Consumer Sentiment study done last year, a far greater number of NRIs are shopping for premium residences as well. According to the poll, at least 53% of NRI respondents intend to buy property in India for personal use, while 47% intend to buy for investment. These developments bode well for the residential real estate sector.
Social and wellness infrastructure
The well-off are turning to these areas to escape the ordinary existence and go for settings that match comfort and grandeur, which has been a primary factor behind the acceleration of luxury homes. According to Sotheby's Luxury Housing Outlook-2022, up to 67% of high-net-worth people want to purchase a luxury home in 2022. Gated condominiums with round-the-clock security and cutting-edge amenities, including a clubhouse, gym, spa, tennis court, badminton court, and swimming pools, have become popular choices.
Amenities, accessibility, and sound capabilities of a modern hotel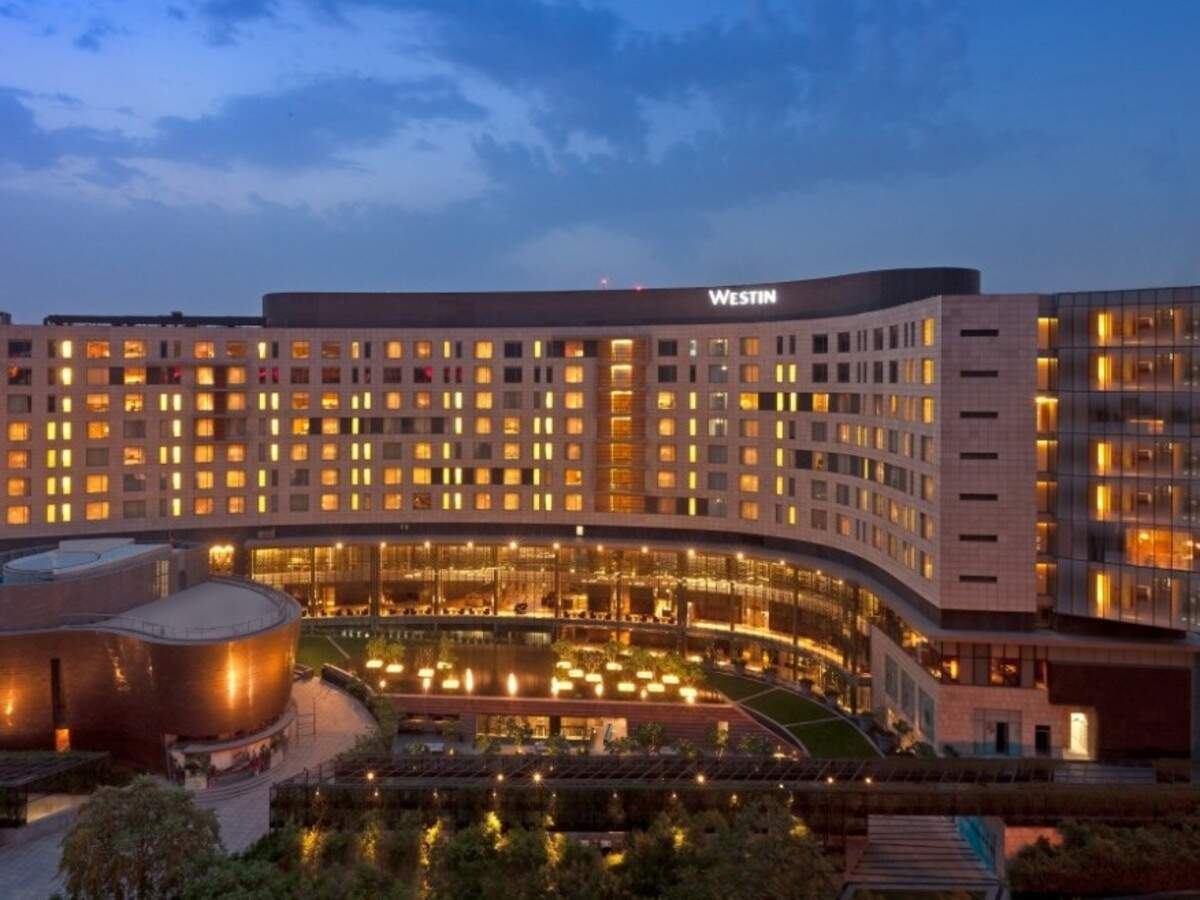 Gurgaon's vibrant business districts, and developed social infrastructure, which includes renowned international schools, modern hospitals, numerous shopping malls, entertainment facilities, restaurants and hotels, cinema halls, and other amenities, perfectly complement the city's forward-thinking charm for a hassle-free lifestyle. Immersive lifestyle, accessibility, outdoor sporting opportunities, greenery, walking, cycling trails, and other factors all contribute to the grandeur of this global metropolis.
Furthermore, the 'walk to work' notion is a catalyst, and the desire to be close to one's place of employment has moulded the city into a desired residential real estate hotspot. The city has good connectivity, as well as excellent road and subway infrastructure. It has easy access to Faridabad, Delhi, and other significant locations of the NCR region, as well as seamless connectivity to Delhi's international airport and major railway stations.
The important lodestones for the region's developing enterprises are NH-8, Southern Peripheral Road, Central Peripheral Road, SPR Extn., and KMP Expressway, among others. The impending Dwarka Expressway will add significant value to the region's real estate in the near future.
The future is promising
Large rooms set among lush flora have recently acquired importance as a result of a huge shift in customers' attitudes about the residential real estate industry. Residential demand climbed 4.6 per cent quarter-on-quarter (QoQ) across 13 Indian cities in January-March 2022, indicating strong growth. According to the Magicbricks PropIndex Report, Gurugram has grown by 9.6%. Furthermore, the pandemic has emphasized the importance of comfort and elegance in residential real estate, which is a positive development. The good trends and favourable atmosphere will assist the Gurgaon real estate market the most in the future.