Trends
Why Is Snapchat Losing $10 Billion?
Why Is Snapchat Losing $10 Billion?
The news headlines blared about Snapchat losing USD 10 billion as its stock dropped to a 52-week low as recently as a day ago. The corporation recorded a net loss of USD 422 million after losing over 40% of its value. This is a loss that was recorded following a loss of USD 152 million the year before.
Overview
The American multimedia instant messaging software Snapchat was created by a company called Snapchat Inc., afterwards known as Snap Inc. Former Stanford University students Evan Spiegel, Bobby Murphy, and Reggie Brown were responsible for its creation. The app sprang to prominence as an example of the new social media strategy that puts mobile first. User interactions with virtual stickers and augmented reality items are given a lot of weight.
The main characteristic is that receivers only have access to photographs and stories for a brief period of time. The software has developed over time from a person-to-person photo sharing feature to currently sharing a 24-hour chronological "story."  Additionally, it enables businesses to display short-form content with ads. As part of its privacy features, customers are permitted to save their private images in a section of the website dubbed "my eyes only."
Over four billion snaps are sent and received daily on Snapchat. The number of users increased by 23% last year, reaching 293 million daily active users. Parents now worry about their children's privacy because of the younger generation's popularity, particularly users under the age of 16.
The Rising Fame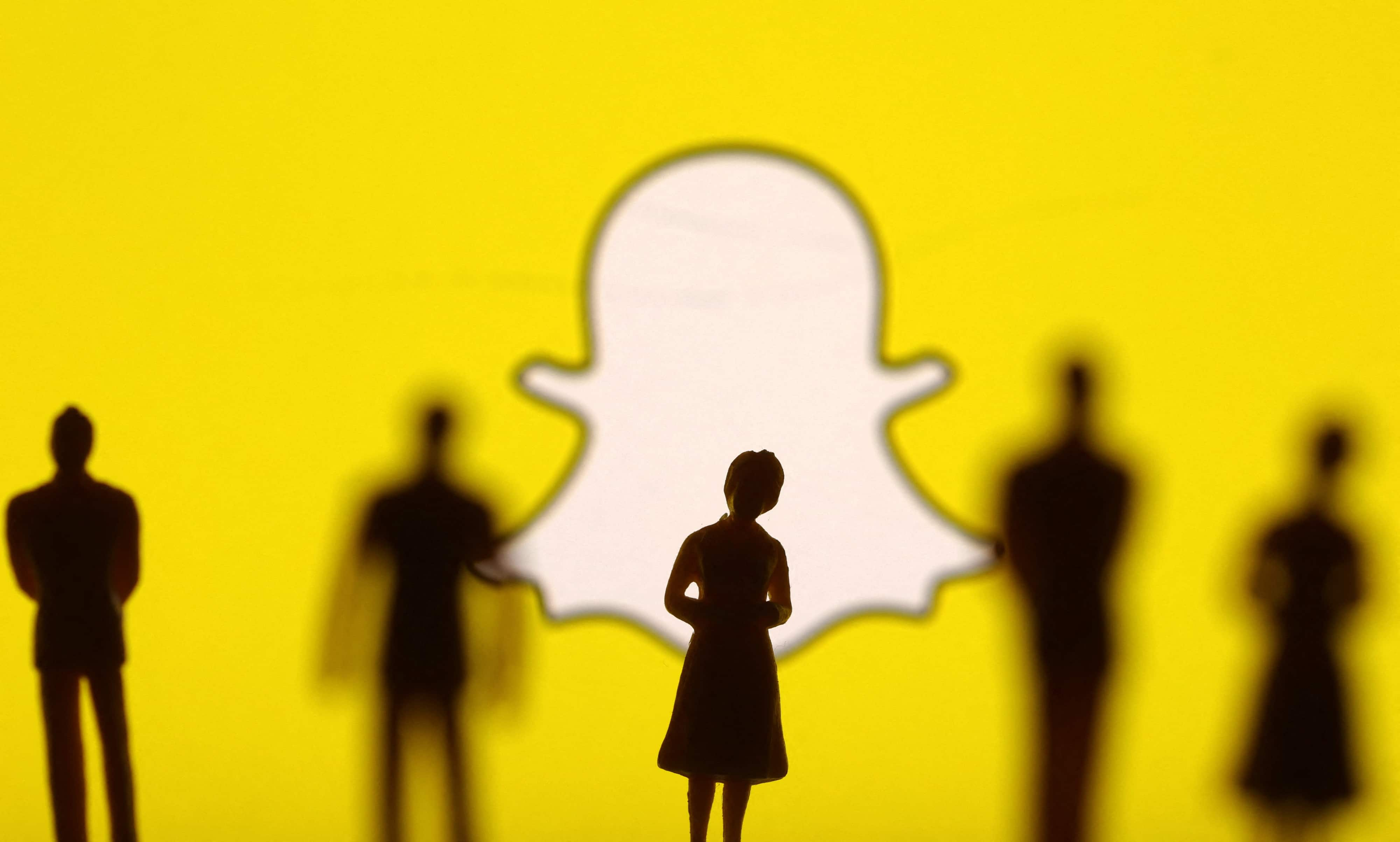 The software was created in close collaboration between Evan Spiegel, Bobby Murphy, and Reggie Brown and was released in July 2011 under the name "Picaboo." The app's name refers to its ability to have photographs vanish. In September 2011, Snapchat was introduced. The organization then shifted its attention from branding initiatives to technical and usability issues.
The three software creators' relationship began to cause friction in 2012, which eventually manifested as a legal dispute.

In 2012, Snapchat's CEO, Evan Spiegel, outlined the company's goals: "Snapchat doesn't focus on capturing the classic Kodak moment. Not simply what seems to be lovely or ideal, but the complete spectrum of human feeling must be communicated." He went on to explain further and advocated for Snapchat as a way to alleviate the anxiety brought on by the persistence of personal information on social media.

2012 – As a consequence, there were now 30 Snapchat photographs transmitted per second as opposed to 25 in May.

2012 to 20 million photos each day by November. On the iOS app, more than one billion images were shared by users in just six months.

2012 – This year's October saw the launch of the Android app.

Snapchat's iOS app received a fresh update in 2013 with version 5.0. An enhanced buddy finder, swipe navigation, performance improvements, and in-app profiles were among the new features included in this release.

The company debuted Snapkidz in June of 2013. Young people under the age of 13 were intended users of this software. It was a feature of Snapchat that could only be used once the user had entered his or her birthday to confirm their age. Users of this software were only permitted to take photographs and sketch; they could not communicate anything to other users. Additionally, any images may only be locally saved on the device in use.

2014 – Reggie Brown, who is acknowledged as one of the creators of Snapchat, reached a settlement with Spiegel and Murphy for USD 157.5 million in September.

In November 2015, Snapchat users were sending 6 billion videos per day. By November 2016, that number had increased to 10 billion films every day.

2016 – By May, Snapchat had attracted a lot of interest from investors and raised USD 8.1 billion in a stock issue.

2017 – By May, there were 166 million daily active users on the app, indicating its growing popularity.

2017 – In November, Snapchat encountered several issues after its makeover, which were not well-received. As a result, Snap Inc.'s market value decreased by USD 1.3 billion.

By the end of the year, Snapchat has risen to become the fifth-most downloaded app of the past ten years 2019.

In order to improve its video capabilities, Snapchat purchased AI Factory, a computer vision start-up, in 2020.

2020 – Snapchat introduced "Snapchat Spotlight" in November. It promised viewers who posted popular videos a daily payout of $1 million in total. However, neither the requirements for a video to be declared viral nor the specifics of how the prize money would be distributed were made clear.

2022 – Last month, Snapchat revealed its intentions to introduce Snapchat Plus, a paid membership service. Users will be able to access more features and modify the app icon with the subscription.
The Reason for the Loss
With a share price of USD 27, the camera and social media business Snap Inc. went public in 2017. Its stock price reached a peak in October 2021 of USD 83. Just a few days prior, the stock had a sharp 25% decline as the business reported a Q2 loss of USD 422 million. In their investor letter for the second quarter of 2022, the firm stated: "Our financial results for Q2 do not represent the scope of our objective. The second quarter of 2022 proved to be more challenging than we thought. Despite the difficulties we are now facing, we are not happy with the outcomes we are producing.
The company's losses have been ascribed to a few more general factors, despite the fact that Snap's user base has increased from the first quarter's 332 million to the second quarter's 347 million daily active users.
Increased expenses for producing content, paying content partners, and maintaining inventory of the company's camera-equipped sunglasses, Spectacles.

Due to Snapchat's rejection of Facebook's USD 3 billion offer, Instagram has become a fierce rival to Snapchat for Facebook. Instagram has comparable features that outperform Snapchat.

Snapchat's limited advertising content is putting more strain on income.

Economic problems include rising inflation and interest rates, labour disruptions, shortages in the supply chain, platform-related legislative changes, and, of course, the consequences of the continuing conflict.
The employment procedure has been significantly slowed down, according to the firm.
The Future 
Snapchat has also been negatively impacted by Apple's shift in privacy policies, which affects many other social media services. Apple stated in April 2021 that it will request customers' consent before allowing social media applications to track their activities on iPhones. Google is probably going to make a similar step for Android smartphones. This action poses a danger to businesses like Snap, whose revenue is heavily reliant on the sale of smartphone advertisements.
However, the business is already looking for a variety of revenue sources. Numerous additional features intended to entice users to purchase goods from companies within the app have either been introduced or are in the process of being developed. Snap will be able to raise revenue and earn commissions as a result. Even if the firm is having difficulties, it is far from over. In order to become stronger and report significant profits in the future, it is already coming up with new ideas and developing new income sources.
FAQs
Why does Snapchat think it lost $10 billion?
Snapchat's price fell for a number of reasons, including Apple's alteration of its privacy policy, fierce competition, and salvaged advertising material.
What is Snapchat's projected future?
Snapchat's future is dependent on the potential addition of additional features and its subscription services.
edited and proofread by nikita sharma