Trends
Will New Zealand supply Ukraine with deadly assistance?
Will New Zealand supply Ukraine with deadly assistance?
Prime Minister Jacinda Ardern and her cabinet have to explain their refusal to send firearms in the face of mounting domestic and international criticism.
Will New Zealand supply Ukraine with deadly assistance? Prime Minister Jacinda Ardern and her foreign minister, Nanaia Mahuta, find it challenging to respond to this seemingly fundamental issue.
The plea by Ukrainian Foreign Minister Dmytro Kuleba last week for "arms, guns, weapons" from the West has brought New Zealand's reluctance to send deadly help to Ukraine into clearer light. Kuleba's plea came after horrifying photographs of Ukrainian civilians slain by Russian soldiers in Bucha surfaced — and only a day before Russia attacked a train station in Kramatorsk, killing scores of women and children waiting to be evacuated.
Domestic political pressure on the New Zealand government to enhance its reaction to Russian crimes in Ukraine increases as the list of Russian atrocities in Ukraine grows.
Last Monday, Gerry Brownlee, the National Party's foreign affairs spokesman, joined Act in urging the government to provide anti-tank Javelin missile launchers to Ukraine. According to reports, New Zealand has 24 Javelin launchers and an undetermined number of missiles.
Last week, Ardern and Mahuta hinted that New Zealand's refusal to give more robust military aid to Ukraine was motivated by pragmatic concerns rather than principles.
When asked why New Zealand was hesitant to give deadly help on Friday, Mahuta said Ukrainians "need to be educated to utilize contemporary weaponry." Given that Ukraine has already been successfully defending itself against Russia with Western-supplied weaponry for six weeks, the justification appeared at best implausible.
Both Mahuta and Ardern invoked supply reasons to defend their refusal to provide deadly help.
Mahuta spoke about the need for a "safe pipeline" of weaponry, while Ardern said that New Zealand's stockpiles were "rather restricted" and that purchasing more may take months or years. Like the training explanation, these supply reasons are manufactured and do not ring true when it comes to justifying New Zealand's choice not to offer deadly help.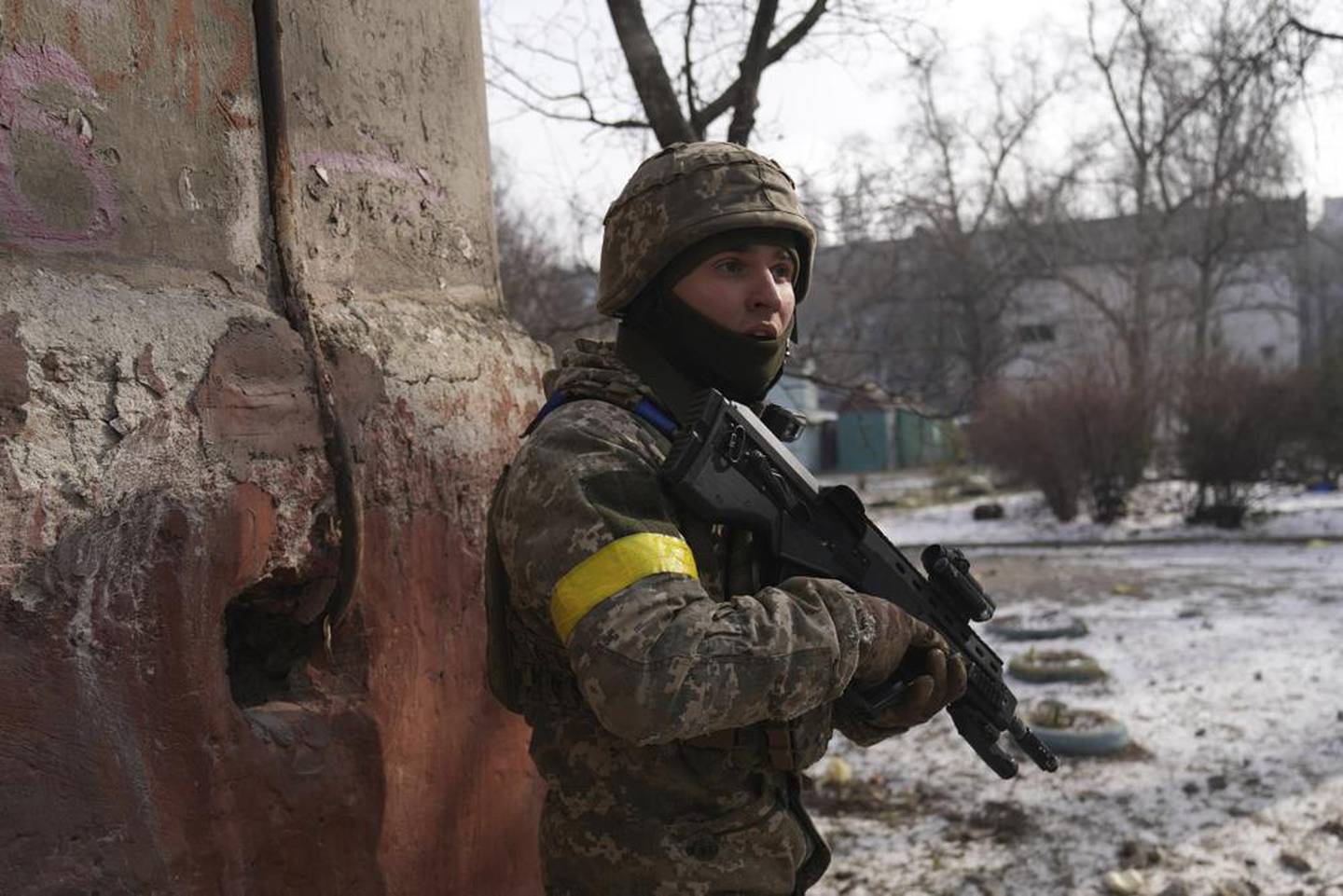 It's more probable that New Zealand's hesitancy to give weapons has been motivated by a desire to keep some distance between Wellington and its generally more hawkish Western allies.
The goal is to retain at least part of New Zealand's foreign policy flexibility, created over several decades. To put it another way, Ardern is presumably attempting to avoid creating a precedent that would set New Zealand under even more pressure in the future to align itself more closely with Western countries.
New Zealand, in particular, wants to avoid being hemmed in by NATO on more delicate topics with China. Following a special meeting of foreign ministers in Brussels last week, NATO Secretary-General Jens Stoltenberg underscored the fragile nature of New Zealand's situation. "We have seen that China is hesitant to denounce Russia's aggressiveness," Stoltenberg said after adding that NATO and its "Asia-Pacific partners" – of which New Zealand is one – had decided to "step up" their collaboration. Beijing has joined Moscow in disputing states' right to choose their course."
Last June, at NATO's summit in Brussels, leaders focused on China, calling the nation a "systemic challenge" – a surprising shift for an alliance that has traditionally focused on the threat posed by Russia.
In 2012, New Zealand signed a cooperation agreement with NATO, making the country one of the alliance's "global partners." Since 2016, the coalition claims to have "increasingly engaged" with its four Indo-Pacific partners. Mahuta was invited as a special guest to last week's NATO conference when she was joined by counterparts from Australia, Japan, and South Korea.
The invitation had the extra effect of surrounding New Zealand with nations that have increased their military commitments to Ukraine, reminding Wellington of the need of continuing to play its part.
Mahuta's virtual attendance at the summit on April 7 – in contrast to her Australian, Japanese, and South Korean counterparts, who all attended in person – provided a visual illustration of New Zealand's desire to maintain some distance from NATO's own more hawkish position on both Russia and China, whether ironically or intentionally.
Mahuta posted photos of herself as a lone person on a screen above a crowded physical meeting of foreign ministers in Brussels.
Despite the government's rhetorical acrobatics, it may only be time until New Zealand succumbs to the pressure to offer deadly help to Ukraine.
New Zealand significantly changed its foreign policy by imposing independent sanctions against Russia last month, and it most likely crossed the Rubicon. The government bolstered its symbolic commitment to the Ukraine war effort by giving military equipment, like helmets and vests, and dispatching intelligence experts to engage with NATO colleagues in Brussels and London.
These have been more symbolic contributions than anything more, but Russia's assault on Ukraine has reawakened a need for ideological clarity based on symbols and unity across the West.
Meanwhile, New Zealand's unexpectedly little commitment to humanitarian and refugee help has largely gone unreported in the crisis.
The government's overall humanitarian aid continues at NZD 6 million, but Immigration New Zealand numbers released last week reveal that just 207 visas have been awarded under the new "Ukraine 2022" policy. Ukrainians who want to apply for the visas must already have relatives in New Zealand, which is a significant restriction for a scheme that immigration minister Kris Faafoi stated would initially benefit "approximately 4,000" Ukrainians.
According to the latest UNHCR data, almost 4.5 million refugees have already fled Ukraine. As Russia prepares to begin afresh military attack in the Donbas region, that figure is expected to rise much higher, potentially surpassing New Zealand's entire population of 5 million people.
For the time being, though, lethal aid appears to be a key focus of New Zealand's Ukraine discussion. Last week, Ardern claimed that an "artificial difference" was being established between lethal and non-lethal help, later supported by her Cabinet colleague David Parker.
Ardern and Mahuta are likely losing the rhetorical fight as the conflict continues and awful pictures of Russian crimes in Bucha, Kramatorsk, and elsewhere in Ukraine dominate New Zealand media screens.