Trends
How a WTO disagreement over corona-vaccine patents exacerbates the rich-poor divide, allowing a virus to thrive in
Two slides in a presentation by Anjela Taneja, a member of the group The People's Vaccine Alliance, caught the eye of a website called SpicyIP.
Omicron may have been caused by vaccine apartheid.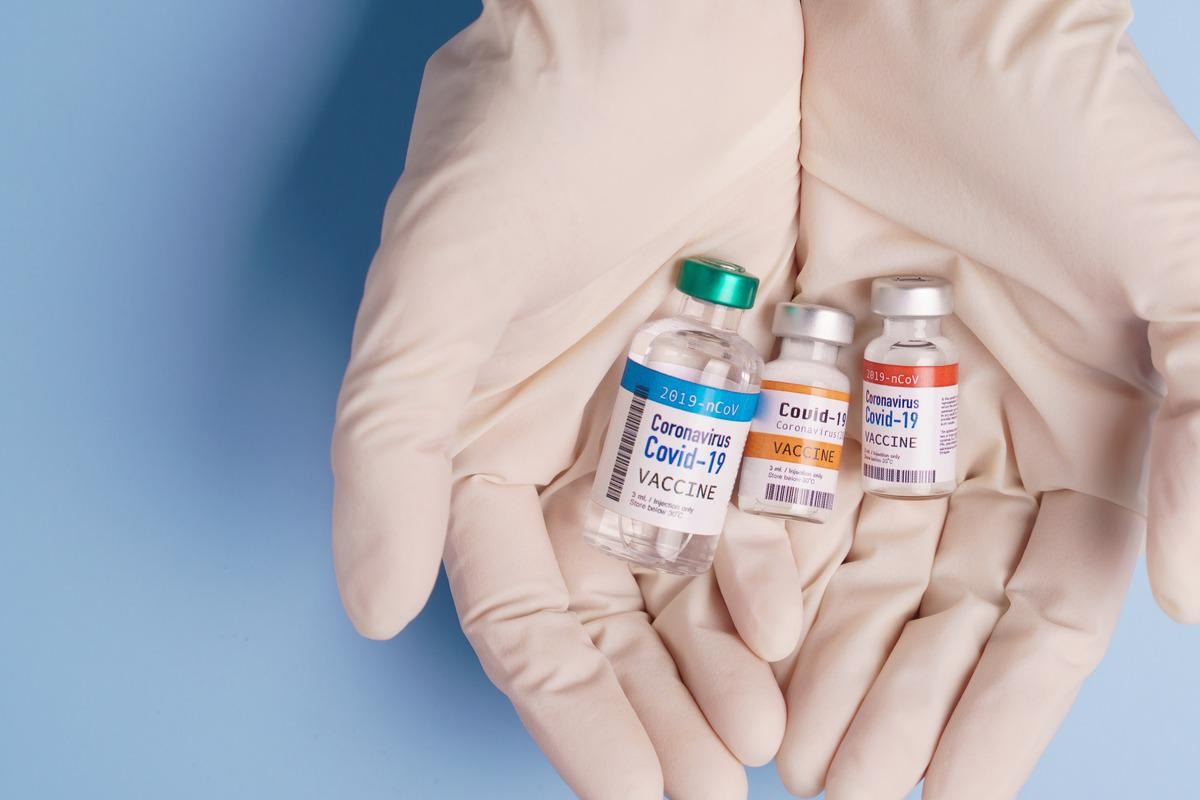 This is what the other read: LICs (low-income countries) may not be vaccinating half of their people until 2025.
This is a group of 90 organizations and experts from all over the world trying to find a way to stop the pandemic. If that goal isn't met, it is a bad sign. Some problems have been going on for two years now.
Taneja said in her presentation that vaccines could be essential in ending the pandemic, but there is a big problem with that. A recent news report noted that vaccines might go to waste in countries like Germany. This shows how big the gap is. There is a vast difference between countries that have a lot of vaccines and those that need help. Even when there is a terrifying epidemic, an issue that divides people worldwide is at the heart of it.
It all started in October 2020, when the TRIPS (Trade-Related Intellectual Properties) Council of the Geneva-based World Trade Organization (WTO) started talking about how to get people who own vaccines, medicines, and medical devices to share them with low-income countries so they could fight the spread of the virus.
As a result, these discussions are often kept quiet by governments who don't want to say what they think. Some of the action takes place in the backroom. There is a lot of deception, intrigue, and suspense, too. Many people don't know what's going to happen next, even though it could save a lot of lives around the world.
They took steps to convince people who own patents and intellectual property (IP) on the Covid-19 vaccine, drugs, and medical devices to share them with other people. This is what happened in this case: After a lot of talking, it looked like there was some progress made on the project. Some people aren't sure what the developed countries want to do.
Look at the background to get a better picture of what's going on.
An idea for a world in trouble:

A piece of daily news talked about some of this in June of last year, but things have changed quickly.
When the pandemic spread around the world two years ago, the WTO told countries that they should not enforce patents and other intellectual property rights on Covid-19 drugs, vaccines, diagnostics, and other medical technologies until global "herd immunity" is achieved, which means that everyone is healthy.
An MSF access campaign head in south Asia had said around that time, "A global pandemic is not the time for business-as-usual, and patents or corporate profiteering are out of place when the world is at risk from Covid-19. We can't let this happen."
In the past, that simple but powerful idea was backed by more than a hundred countries because any plan to stop the virus only works if vaccines and medicines reach every part of the world quickly.
Why does this need to be done? A policy framework is necessary because many low-income countries in Africa, Asia, and Latin America don't have the technical know-how or money to get vaccines or medicines and have to get them from outside sources.
In addition, if low-income countries could get the technology from their more affluent counterparts, they could invest in making their vaccines and drugs, which would help them better deal with infections or outbreaks.
It doesn't matter if that arrangement isn't possible because of investment scale or capacity problems. Those countries can still get vaccines and drugs from global health agencies and aid organizations or governments that agree to sell them at reasonable prices. Finally, this is a critical point: The proposed policy doesn't just apply to the pandemic that is going on right now, and there will be more health emergencies in the future.
Fear of another wave

Data shows that high-income and upper-middle-income countries have vaccinated about 75% of their people. When it comes to low-income countries, most of them in Africa could only get 10% of their people vaccinated.
That explains why there is so much danger. Experts think that the Omicron wave, first seen in South Africa and Botswana last November, is caused by a lack of vaccines, and new types of Omicron have been found in South Africa. Data from the recent surges in Hong Kong and Korea that The Economist looked at shows that Omicron could kill people who haven't been vaccinated.
WTO talks about where IP waivers are going?
In the beginning, the US, the European Union, Canada, and Japan didn't like the idea of IP waivers. In their opinion, such waivers would not be in line with the spirit of science and would not correctly reward new ideas. Another objection came from vaccine producers in the US and the UK, who said that the waivers wouldn't help them get vaccines made at a large scale because of the complexity of vaccine production and the technologies used to make them.
Thomas Cueni, the director-general of the International Federation of Pharmaceutical Manufacturers and Associations (IFPMA), wrote in the Financial Times on April 25, 2021. That's what he said.
"The best way to get rid of the pandemic is to make more vaccines as quickly as possible." IP protections would be a distraction from that important job, Cueni wrote. He cited the complicated international supply chains involved in making vaccines. He said that the BioNTech-Pfizer vaccine is made up of 280 ingredients from 19 countries. The vaccines made by Moderna, AstraZeneca, and J&J are all very complicated. He said that sharing patents would not guarantee that vaccines would be made.
But in May 2021, as the Delta wave spread worldwide, the US softened its stance, agreeing to IP waivers, though not entirely. Vaccines, not drugs, diagnostics, or therapies, were the only things that could get IP waivers.
A break, but not all the way through
At Stat News, a Boston-based website about medical and public health, a leaked draught text said to be part of a document about intellectual property waivers surfaced on March 15, 2022. It noted that it was part of a document about intellectual property waivers. As a result of the link, the article showed how people feel about this.
US, India, the EU, and South Africa have been talking about how to deal with the Covid-19 pandemic for a long time. The document talks about "the permission to use patented subject matter for vaccines without permission from the right holder to the extent necessary to deal with the Covid-19 pandemic." It also says that deciding what rules should be used for diagnostics and therapeutics will be made six months after a final agreement on vaccines is made.
Civil-society groups see the devil in the details, even though it looks like a good thing after all the work.
When MSF released a press release on April 4, it said some things that were not very nice. Yuanqiong Hu, a senior legal and policy advisor for MSF's access campaign, said that the draught text discussed at the WTO is not the intellectual property waiver that more than 100 governments had asked for. "Governments should not accept this text," said Yuanqiong Hu.
When India and South Africa proposed a TRIPS waiver for Covid-19 medical tools in October 2020, they did not fully address intellectual-property issues, as the draught text does. Only vaccines and diagnostics are covered, and it doesn't cover non-patent intellectual property barriers like trade secrets, and it limits which countries can use the vaccines.
This was a point made by MSF in the run-up to the WTO ministerial meeting last November. They said that the TRIPS waiver proposal should go far beyond patents, and that's what it said at the time. The waiver must include regulatory information about how the medical product is made, which is only available to drug regulatory agencies and not shared even in the public's interest.
People who submit information to the government don't have to share it, which slows down the development of biotherapeutics, vaccines, and other health technologies. The current rules under the TRIPS agreement don't offer "comprehensive and quick" ways to get rid of these legal barriers, MSF said.
Menghaney of MSF thinks that because new drugs are now available to treat Covid-19, the TRIPS waiver should include them right away and not wait another six months, as the leaked draught text said. "The limited scope of technologies covered will impact how many people can get Covid-19 treatments," she says.
When Eli Lilly sells baricitinib, which the World Health Organization recommends as an oral treatment for people who have very bad Covid-19, the price is a lot higher than the cost-based price in some places. Argentina, a developing country, pays more than twice as much for this medicine as France does. In more than 50 low- and middle-income countries, Eli Lilly has patents on baricitinib, and this includes most of the countries in Latin America which have the drug.
While governments could use TRIPS flexibilities, such as issuing a compulsory license, to allow generic production and supply in their own countries, an extra-legal option will be needed to make it easier for governments to work together and export and import Menghaney.
In addition, there is Paxlovid (nirmatrelvir/ritonavir), which is thought to be the best oral antiviral treatment for people who have a high risk of developing severe Covid-19. People in rich countries have more access to medicine, says MSF. Pfizer hasn't let the Medicines Patent Pool cover most of Latin America and a few other middle-income countries in a voluntary license it signed with the group.
However, IFPMA, which has a lot of big global pharmaceutical companies as members, thinks the move on IP waivers is just a way for politicians to show off. On March 16, it said that "weakening intellectual property will not help vaccine manufacturing grow in size." There is a broad consensus among experts that giving up patents would not add a single dose of the vaccine because technology transfer goes far beyond the patent, is built on trust, and is voluntary.
Instead of giving up, IFPMA wants to work together. The group says that three hundred seventy-one people work together to make vaccines, and 155 people work together to make medicines.
Several partnerships to spread vaccine production across the world prove that the proposed IP TRIPS waiver is unnecessary or at least sends the wrong message at the wrong time, the IFPMA note says. "The IP TRIPS waiver proposals should be seen for what they are: political games that are at best a distraction, and at worst can make innovation less able to respond to current and future pandemics."
People who work hard to make the world's debates more focused may not be able to stop the virus from spreading, killing millions of people. Nobody can hear them from inside the WTO's headquarters in Geneva.