Top 25 Credit Cards in India for 2022
Is the Best Credit Card in India something you are interested in? India is experiencing a rise in cashless economies or digital economies. Many governments have taken steps to modernize the country through digitalization.
In India, there are many Best Credit Cards in this cashless banking system, but what's best for one person might not be the right thing for another.
What is the best bank to choose? What credit are cards available? Which credit card is best for you? It can be challenging to decide which credit card to choose.
The "Top 25 Credit Cards In India" list can be chosen based on the features and benefits it offers.
Following is a list of India's top 25 credit cards:
Credit Card from Standard Chartered Super Value Titanium
Standard Chartered Super Value Titanium provides 5% cashback on fuel purchases in India, making it the best credit card. Utility and telephone bill payments also qualify for the cashback.
Pay your phone bill, electricity, gas, and water with 5% cashback on all telecom payments. The Standard Chartered Credit Card is also featured in this list of the Best Credit Cards In India for the second time in a row.
Cashback eligibility is based on minimum transaction amounts. The minimum payment amount is Rs.100.
Advantages:
All petrol pumps in India are offering 5% cashback on fuel. Whether BPCL, IOC, HPCL, or Reliance, any petrol pump will reverse a 2.5% surcharge and offer a 2.5% cashback.

Pay your phone bill and get 5% cashback on all telecom payments.

Save more on electricity, gas, and water by receiving 5% cashback on all utility payments.

The points you earn will be based on the Rs.100 you spend on all other purchases.
ICICI Instant Platinum Credit Card
If you have a saving account at ICICI bank, you can get an instant credit card against your fixed deposit. Apply for the card through ICICI online banking.
If you want to apply for a credit card against a Fixed Deposit, this credit card is a good option for students, homemakers, and non-salaried individuals.
An annual fee-free credit card is available.
Benefits:
Twice a month, you can save $100 on movie tickets.

Over 800 leading restaurants in 10 cities in India offer a minimum of 15% savings on delicious treats.

Fuel transactions of up to $4,000 can be exempted from the 2.5% surcharge at HPCL pumps.

For every rupee spent, you receive three payback points.
Online shopping is made easy with this card. We have included this card on this list of Best Credit Cards In India because it is focused on e-commerce and offers a long list of benefits and rewards to online shoppers.
Using this card, you can make hassle-free transactions on websites like Amazon, Flipkart, and MakeMyTrip.
A 2.5% surcharge waiver is provided with fuel payments if the transaction is between INR 500 and INR 3000.
Benefits:
Amazon offers a Rs 500 e-gift voucher as a welcome gift

Waiver of 2.5% fuel surcharges (on 500+ transactions)

Spend at Amazon, BookMyShow, Cleartrip, Foodpanda, Lenskart, FabFurnish, OLA, Zoomcar and get 10X rewards

On all other online purchases, you'll earn 5X rewards
 Standard Chartered Manhattan Credit Card
You can use this credit card for dining out, shopping online, or purchasing something online.
If you go shopping in a supermarket and purchase groceries, you will receive 5% cashback.
5% cashback is available from Reliance Fresh, Big Bazaar, Food Bazaar, and other stores.
You must purchase at least INR 1000 to avail of the offer.
Benefits:
You get 5% cash back at supermarkets & department stores when you use your credit card.

Redeem 5x rewards points when you pay for flights, hotels, dining, and fuel with your credit card.

Cashback offers of Rs. Five hundred per month and Rs. 150 per transaction are available.
Our pick for 2017 is the SBI Card Prime, which was recently launched. It is the perfect all-purpose credit card if you're looking for a single card that serves all purposes. The credit card on this list is an all-rounder and one of the best.
With lots of features packed inside, it is a robust credit card. SBI Card Prime comes with milestone benefits and lounge access, and it is also free of renewal fees when you spend 3L or more.
Restaurant, grocery, department store purchases, and access to international and domestic lounges are the best uses for this credit card.
Benefits:
 The standing instructions for Utility Bill payments (5% value) are priced at 20 RP per Rs.100 spent.

 Restaurants, groceries, department stores and movies are worth 10 RP per 100 rupees spent (2.5% value).

Visa and Mastercard Lounges in India: 8 complimentary visits per year (max. two visits per quarter).
Citibank Cashback Credit Card
Pay your bills and watch movies online? That's what you should do.
You can use this card to pay your phone bills and get 5% off movie tickets. This may sound good, but BookMyShow and Paytm offer better deals.
As with Citibank Rewards Credit Card, this credit card is also a very beginning range credit card, but better than Citibank Rewards Credit Card.
Advantages:
Movie ticket purchases are eligible for 5% cashback.

Your telephone bill payments will earn you 5% cashback.

Get 5% cashback on Utility Bill Payments using Citibank Online Bill Pay.
Standard Chartered Platinum Rewards Credit Card
This Standard Chartered Platinum card is an excellent option for salaried people looking for no-fee, free credit cards.
It costs Rs 399 to join, and there are no annual fees for the first year. However, you must pay Rs 750 for renewal the following year.
An applicant must earn at least Rs. 25000 per month to qualify for this card.
Benefits:
If you transact within 60 days, you will receive 1000 rewards points.

Register for online banking and earn 500 points.

Cashback of 20% on Uber rides.

Dine for 150 rupees and get 5 points.
Indian Oil Citi (IOC) Platinum Credit Card
In terms of maximum benefits on fuel, the Indian oil Citi platinum credit card is one of the most renowned cards.
Whenever you purchase fuel from Indian Oil for Rs 150, you can earn up to 4 points. You can redeem the points at Indian Oil when you make a fuel purchase there. One turbo point equals one litre of fuel for free.
Therefore, you can expect to get 2.67% off plus 2.5% off fuel surcharges.
When you spend Rs.150 on groceries, supermarkets, and restaurants, you can earn 2 Turbo Points.
Benefits:
You do not have to pay an annual fee when you spend Rs 30000 or more in a year on this card. A cost of Rs 1000 will be charged to subscribers who have not paid Rs 30000.

The activation of the card entitles you to benefits worth Rs 250.
Citi Premier Miles Credit Card
The Citi premier miles credit card is an excellent choice if you travel regularly and transact online.
Spending money will earn you 10% rewards miles. Using it for shopping and booking on Flipkart and MakeMyTrip is also helpful.
If you spend Rs.100 with this card, you will earn 10 miles. Miles can be redeemed at preferred partners for 4.5 per 100 rupees. In short, 4.5% of reward points, such a significant discount.
Advantages:
After 60 days of receiving your Citi PremierMiles card, you will earn 10,000 miles after spending Rs 1,000 or more.

Get 3,000 miles when you renew your card.

Offers coverage of up to Rs.1 crore in case of an air accident.

Participating airport lounges in India also provide complimentary language services.
American Express Gold Card
When you use this card six times a month on Rs one thousand and above purchases, you will earn 1,000 Bonus Membership Rewards Points.
Rs.10,000 for the first year (Rs.4,500 for the second and subsequent years). Additionally, a renewal for the second year gets you 5000 MR Points.
It's best if you already have any other cashback credit card. Use it for earning 1000 bonus points worth 400 rupees every month.
Advantages:
After the first three purchases within 60 days, you will receive 4,000 Membership Rewards points.

Every six months, you will receive 1000 bonus MR points.

Spend Rs.50 on anything other than fuel, insurance, utilities, and cash transactions and earn 1 MR point.
SBI Signature Credit Card (Elite)
A credit card belonging to the elite class, as its name suggests. SBI Elite Card is a high-end credit card with exceptional benefits and features.
In light of this card's many features and benefits, the high annual fee (Rs. 4999) is justified.
There are several benefits included with membership, including airport lounge access, free movie tickets, and a chance to earn 5x rewards.
State Bank of India's card is a gem in India, and the bank is well-known in the country.
Benefits:
Every year, you'll receive Rs.30,000 in benefits.

Five thousand rupees worth of welcome gifts.

Every month, Bookmyshow offers two free movie tickets.

If you spend Rs. 2 lakhs, three lakhs, or four lakhs annually, you will earn 10,000 bonus Rewards.
Dine, entertain, pay utility bills, buy fuel, and travel internationally are where you'll reap the most significant rewards from this card.
Despite its higher annual fee, it offers good deals instead of the other cards.
Besides complimentary access to lounges, you also get bonuses for spending milestones.
All cards usually waived fuel surcharges, except for RBL Platinum Maxima.
Benefits:
Get 8,000 rewards points when you swipe your card within 60 days of issuance.

Spend Rs.100 and earn 2 points.

Spend on dining, entertainment, and utility bills and earn 10 reward points.
HDFC All Miles Credit Card
This credit card mainly caters to middle to high-income people. Every Rs. 150 spent on the card entitles the user to 3 reward points. The ALL MILES website also offers double rewards (on hotel bookings, flight bookings, mobile recharges, and DTH recharges), as well as a fuel surcharge waiver.
Travel with this card to maximize its value. Based on the above benefits, it would be worth considering the card if you don't mind paying an annual fee of Rs. 1000, which can easily be waived if your spending in the previous year exceeded Rs. 100000. The versatility of this card makes it stand out among our list of the Best Credit Cards In India.
Advantages:
You'll get 1,000 rewards points as a welcome gift.

Allow access to lounges at Indian or international airports.

Each Rs.150 you spend earns you three reward points.

On the all Miles website, you can earn double reward points.
American Express MakeMyTrip Credit Card
Taking advantage of the growing popularity of online reservations, American Express has partnered with online travel companies like MakeMyTrip (the only one in this segment of Best Credit Cards In India). Take advantage of the numerous rewards and privileges that this American express MakeMyTrip credit card has to offer.
MakeMyTrip offers Rs.9,000 worth of vouchers if you spend Rs.2.5 lakhs. These vouchers can be redeemed for flights and hotels with MakeMyTrip.
Payback points spent on MakeMyTrip will earn you 1.25%, and moments spent elsewhere will earn you 0.50%. Thus, you get an overall bonus rate of *3.7% (average spending) and *4.4% (MakingMyTrip spending).
Advantages:
Two MakeMyTrip gift vouchers worth Rs.1,000 each as a welcome gift

Get a 2,000-rupee MakeMyTrip voucher for spending Rs.1.25 lakhs in a year

In one year, spend Rs.2.5 lakhs to get: a 5,000-rupee MakeMyTrip voucher

Get 5 points every time you spend 100 on MakeMyTrip & 2 points every time you spend 100 anywhere else.

MakeMyTrip offers an additional 5% cashback.
HDFC Bank Regalia Credit Card
Your first premium credit card should be HDFC Bank Regalia Credit Card. The Best Credit Cards In India list includes this card as one of the best credit cards for frequent flyers and business travelers.
It's a lifestyle card with a decent rewards rate, access to international and domestic lounges, low foreign exchange markups on international transactions, and access to a host of HDFC offers.
Consider applying for Regalia First and then upgrading to Original Regalia after 6 months if you have trouble getting approved.
Advantages:
Bonus points: 2500 when you sign up and 2500 when you renew

Spending Rs.150 on Dining or Air Vistara earns you 4 points.

Rates at a low level
HDFC Money-Back Credit Card
Credit cards from HDFC money back are entry-level cards. Their features and benefits are varied. A Money-Back credit card can be used for all of your online and in-store shopping.
Your rewards points can be redeemed for cash when you have a money-back credit card. There are 30 reward points to each rupee.
HDFC Money Back is one of the better options if you want your first credit card.
Advantages:
On a purchase of Rs 150, you'll earn 2 Reward Points (RP). On online purchases, 2X Reward Points will be awarded.

After reporting the loss of the card, there is no liability

The Fuel Surcharge Waiver waives 2.5% of the fuel surcharge, up to a maximum of Rs. 250 per billing cycle. EMI is also available.
Public sector banks are a good option for a multipurpose credit card. With Simply Save Card, you get almost all the features and benefits you want.
The SBI Click credit card is more advantageous, but it is harder to obtain. If you receive a rejection from SBI Simply Click Card, please try this one.
Benefits:
Spend Rs.100 on Dining, Movies, Departmental Stores, and Grocery to get 10 reward points. Four reward points are equal to one rupee.

The ability to use any petrol pump without paying the 2.5% fuel surcharge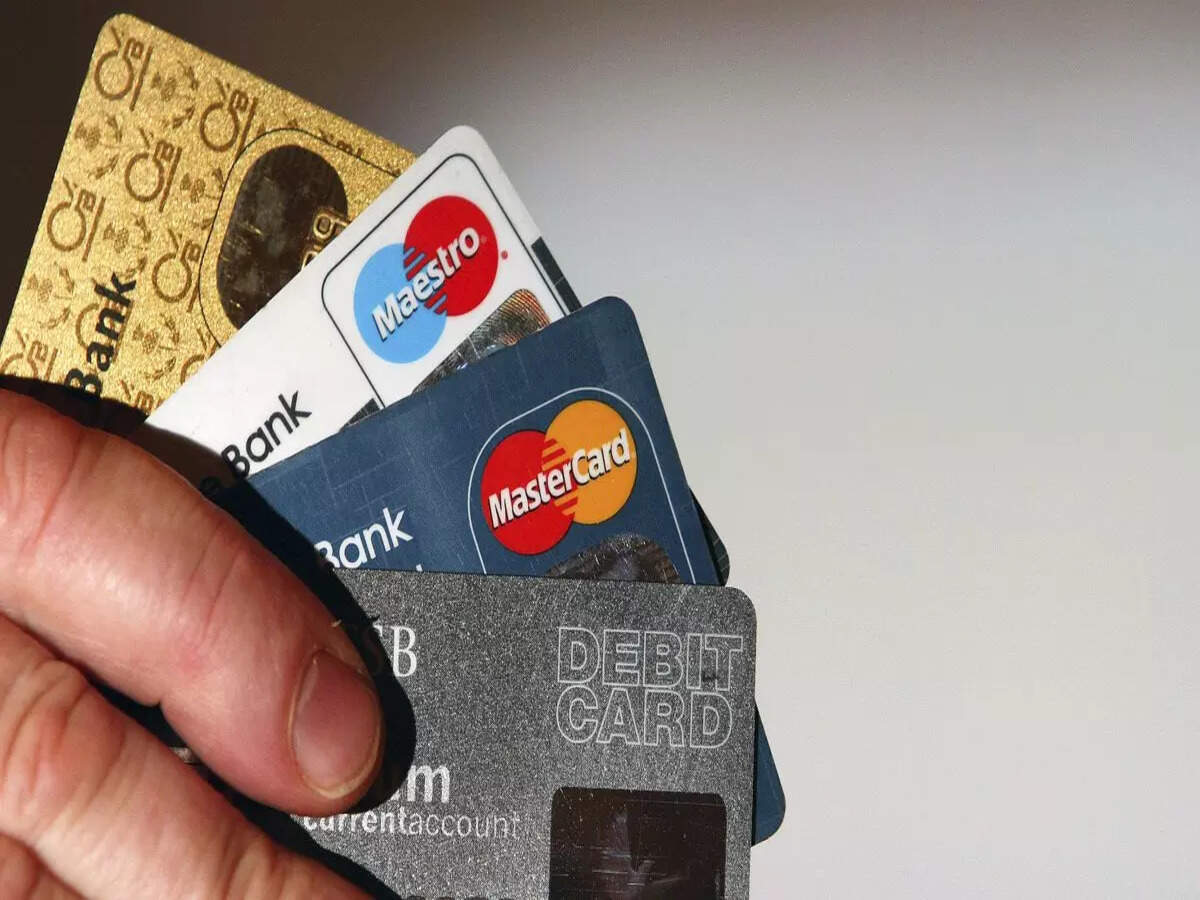 ICICI HPCL Coral Credit Card
It is specially designed for those who need to reduce their fuel bills with the HPCL Coral Credit card from ICICI Bank.
With powerful cashback and fuel surcharge waiver programs, you can keep fuel costs under control. Over 800 restaurants nationwide are also offering a minimum 15% discount on dining.
There is a 199 rupee joining fee for the first 60 days, but you can waive that fee if you spend 5000 rupees within that time.
Advantages:
On retail purchases other than fuel, get 2 Payback Points for every Rs 100 spent.

With 2000 Payback Points, you can redeem Rs 500 worth of fuel.

Bookmyshow.com offers a discount of Rs 100 on up to two movie tickets per month.
HDFC Solitaire Credit Card ( Women's Credit Card)
HDFC Bank, one of India's largest private sector banks, has introduced a premium credit card designed for women. Women will benefit from the Solitaire card's many benefits.
Reward Points can be redeemed as CashBack against outstanding credit card amounts (100 reward points = 30 rupees). With a rewards credit card like this, it's also very cheap – Rs 500 per year
Benefits:
Spend Rs. 150 and earn 3 reward points.

Spending on dining and groceries will earn you 50% more Reward Points.

Your fuel transactions will be reduced by Rs. 1,500 a year.

Post-reporting of a lost card, no liability is incurred.
CITI Bank Rewards Credit Card
Like the Citibank Cash Back Card, this Citibank Rewards card also offers rewards.
There is an annual fee of Rs. 1000 which can be waived off if you spend over Rs. 30000 within a year and you earn 10 rewards points for every Rs. 125 spent.
Most points can be earned using the card at clothing and department stores.
Benefits:
Spend at apparel and department stores and earn 10X reward points.

Spend INR 30,000 or more on a credit card in a calendar month to get 300 bonus points.

With the Citibank Reward Credit Card, you can receive up to 20% off at 2000+ restaurants.
 ICICI Coral Visa Credit Card
Credit Cards under 30K monthly salary customers are best with ICICI Coral Visa Credit Card. Coral Visa offers a variety of exciting features and perks. Benefits include unlimited cash back, free movie tickets, dining discounts, and more.
When you join, the welcome gift that you get is a complimentary Provogue tie.
Benefits:
Take advantage of the Buy One Get One offer at www.bookmyshow.com to receive 2 complimentary movies every month.

Dine at more than 800 restaurants across the country and receive a minimum 15% discount on your bill.

Enjoy dining, groceries, and supermarkets while earning 4 Cash rewards points.
RBL Titanium Delight Credit Card
Known as the RBL Bank Titanium Delight Card, Ratnakar Bank's Titanium Card offers a variety of benefits.
Designed to complement your lifestyle, this credit card offers a range of benefits. Wednesday is the best day to use the card for grocery shopping and Dominos/Pizza Hut.
As well as movie offers, you are exempt from fuel surcharges. The annual fee will only be Rs. 750. If you have spent more than Rs. 1,00,000 in the past year, you can easily waive that fee.
Benefits:
If you swipe your card within 60 days of receiving it, you will earn 2K bonus points.

You will receive another 1,000 reward points if you spend 10,000 in 60 days.

With Bookmyshow's Buy One Get One offer, you can get 1 free movie ticket every Wednesday.
IndusInd Bank Platinum Aura Credit Card
With the Platinum Aura Credit Card from India Indbank, you can shop, travel, and dine with ease. This card's benefits are priority pass membership, travel plus benefits, and dining benefits.
Card holders need not pay an annual fee, but a joining fee of Rs. 5,999. This card is suitable for the middle class, due to its average joining fees.
Benefits:
Dine at various hotels and restaurants in India and receive discounts of up to 30% on dining.

Several visits to international airport lounges with Priority Pass membership.

Every 100/INR spent will earn 4 saving points (0.50 INR for each saving point).
The American express PayBack credit card can be applied for if you are more interested in an international brand. There are few Amex cards in India that are better than this one.
Every Rs. 100 spent on the card is eligible for three Payback Points, except for categories of Fuel, Utilities, Insurance, and Cash Transactions.
Also included are offers for dining, movies, and a lot more, as well as a waiver of fuel surcharges.
Benefits:
With the American Express PAYBACK Credit Card, you can earn 3 PAYBACK Points for every $100 spent from over 40 PAYBACK partners.

Within 60 days of Card issuance, spend Rs 15,000 and get 900 PAYBACK points.

Get Rs 3,000 in welcome vouchers.

Dineout offers discounts of up to 20% on dining at selected restaurants in India. Dineout also provides cashback of up to 5% every time you dine at any one of more than 1200 restaurants.
Dhanlaxmi Bank Platinum Credit Card
With the Dhanlaxmi Bank Platinum Credit Card, people who earn over Rs. 6 Lacs a year can get a primary credit card. This card offers 5% cashback on supermarket purchases and department store purchases. Various purchases earn you rewards points as well.
When you sign up for the card, you will be informed about the rewards program. This card offers several additional features, including a free insurance plan, concierge service, financial planning tool, and many more.
Benefits:
Stores and supermarkets offer 5% cashback.

Rs. 35 lacs for air accident coverage.

Neither a joining fee nor an annual fee is required.

Add-on card free of charge.
Before applying for a credit card, consider these factors: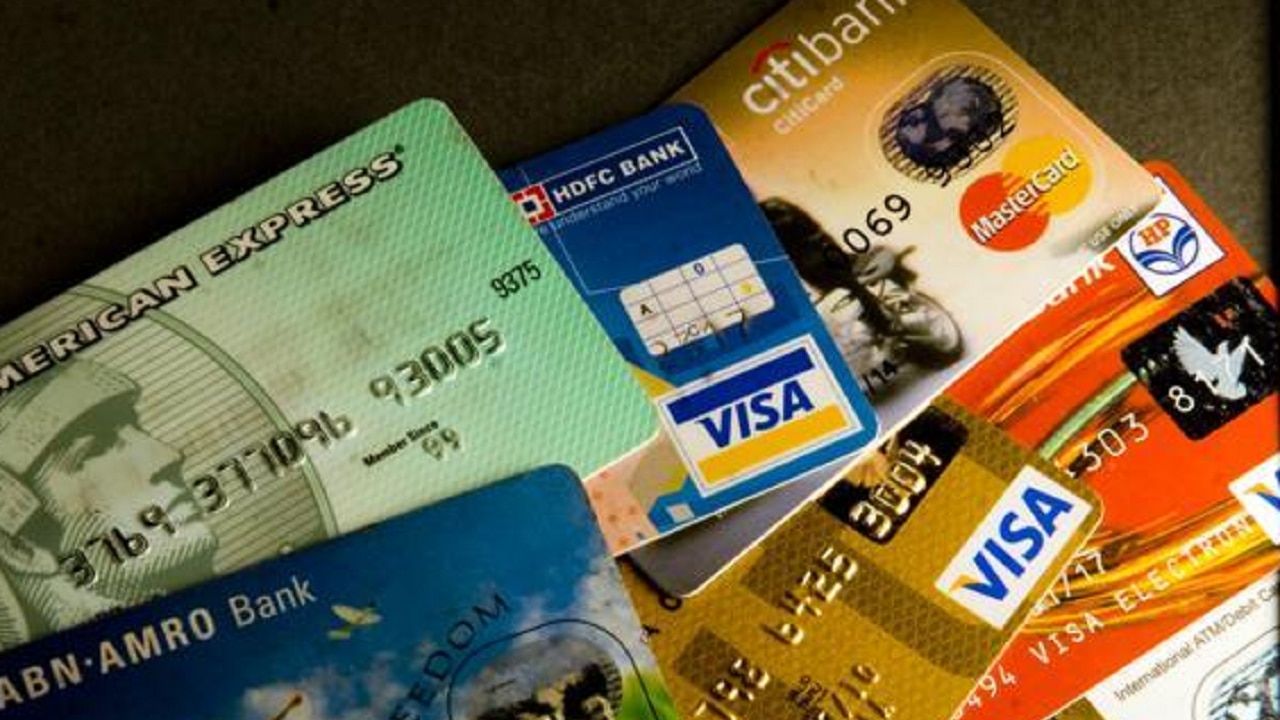 1. Any credit card that doesn't charge fees is an excellent choice if you only use it on an ad-hoc basis or don't want to carry cash too often. Avoid any unnecessary charges by using this credit card.
2. Owning your vehicle and spending more than 3000 on gasoline or diesel a month is a good idea – you can use the card for your fill-ups and set yourself up for more significant savings.
3. Travel cards are a great way to get miles and a few free tickets in a year, and can be a free getaway you've been looking for if you're a frequent flyer.
Conclusion:
The Standard Chartered Platinum Credit Card is a lifetime free card for the first-time applicant.
The Standard Chartered Manhattan would be the best option for you if your salary exceeds 6 lakh per year.
SBI Simply Click is suitable for people who already have a card (meaning they have a credit history) and earn above 6 lakhs. SBI Elite is ideal for those earning above 6 lakhs who wish to take advantage of premium benefits.
With this list of the Best 25 Credit Cards in India, we hope that you will find the right card for your needs.