Business
Top 10 Most Promising Shared Hosting Companies In India 2022
Top 10 Most Promising Shared Hosting Companies In India 2022
With so many options available, choosing the right web hosting can be challenging. When it comes to choosing a web host for a website, it takes some effort, time, and money.
Web hosting consists of three main factors: uploading time, loading speed, and cost. It is a good feeling to know you're at the right place if you're searching for a reliable web host for your website.
Exactly as it suggests, shared server hosting occurs when several server accounts are being used simultaneously by different site owners on a single server. A single physical server can host multiple websites/blogs, with a portion of the server going to each owner.
The main advantage of this hosting arrangement is that it is more affordable than other hosting arrangements. Since you're sharing your physical server with many other website owners, you're also experiencing a reduction in costs.
Due to the shared server resources, and the shared power, you will have a slower site or blog performance in this kind of hosting arrangement.
If you plan to use shared hosting to save some money, then you should know about the best web hosting providers available in the industry. However, if you are looking for great performance for your website, then you should stay away from this hosting solution.
As a result of the resource limitations, this is a major drawback. Imagine living in a common house with other people, where each person has their room, but the common areas and items, such as dish soap, kitchenware, toilet paper, etc., must be shared. If your housemate has many friends over and uses all the common items, you will only have the bathroom and a few other things to use.
If another website is using more servers resources than yours, your site will slow down, crash, and perform poorly. The most common uses for shared Hosting include non-profits, static websites, single-page, hobby blogs, and small businesses. You should stay away from shared servers if you wish to make money from your website.
A shared hosting account cannot support a high volume of traffic, monetary transactions, or eCommerce, so it's not a good choice for hosting large pictures and high-quality content. In such a case, a VPS can be a better option than a shared server. Shared Hosting is the norm nowadays. Because you have so many options, making the right decision might be difficult for you. Fortunately, we can help you in this situation.
Our hosting experts conducted extensive analysis and research to identify the finest shared hosting alternatives available.
Signing up for a high-quality web hosting service is a critical first step in creating, expanding, and sustaining an internet presence for yourself rather than your company.
If you're looking for the best web hosting service for your website, each web hosting provider has been reviewed and summarized, with their strengths and features highlighted that may help you make a decision, as well as pricing and why each web host might be a good fit for you.
We have analyzed (and are constantly re-reviewing) over 160 web hosting service providers as of February 2022, a number that includes the finest website builder services.
We know exactly what makes the best website hosting company, and no one has examined more web hosting firms online than us. A complete explanation of how we extensively evaluate each web hosting company is also available.
What is the definition of web hosting?
Web hosting refers to the location on the internet whereby your website is stored. Web hosting is a company's service that helps the customer with their website available via the internet.
The files for the website reside on your computer, and no other person can access them if you build the website on your computer. Unlike other hosting options, however, web hosting lets you store your website's files in an online space that anyone can access.
It enables people to quickly access your website by typing your domain name, for example, www.IsItWP.com, in their browser address bar.
Why Do You Need Web Hosting?
To view your website, you need web hosting. Without web hosting, someone would not be able to read your first blog posting if you started a blog.
Doesn't that defeat the whole purpose of launching a blog?
With web hosting, however, your blog would have its own space on the internet, and users from all around the world will be able to access your website to read your blog articles.
Consider your website to be a house and your web hosting to be a street. How will anyone be capable of visiting you if your house isn't on the street and is difficult to find?
Web hosting is required if you wish to attract people to your website.
In what ways do web hosts differ?
Many people don't know the differences between various hosting options available on their market. There is a great variety of hosting options to choose from. We will discuss in this section the main reasons for which Hosting is so popular today.
Shared: This affordable hosting option is ideal for small businesses and websites with little traffic. This is a good option for anyone who wants to start a business on a tight budget. It is the most cost-effective of all since it distributes the running on a single host among multiple users.
VPS: Each user is assigned a partitioned area in this type of hosting. Meanwhile, it provides multiple users with virtual resources allocated on a server. If your existing website traffic is growing, you should consider upgrading to a VPS subscription.
Dedicated: If you have a high-traffic website and want complete control over the server's resources, this is the option for you. Among all of these, it is the most costly sort of hosting. Providing one server per user gives the user the highest level of privacy and security.
WordPress Hosting: They are offering both free and paid hosting services. 
Cloud Hosting: Cloud Hosting makes use of many virtual servers to accommodate multiple users. For example, if your server fails, a stored replica from another server can be used in its place. As a result, your website will never go down in this situation.
Reseller Hosting: Account-based Hosting refers to hosting websites for a third party on behalf of a user. He does so by utilizing their allowed space and bandwidth. This is the option to go with if you would like to start your own hosting company.
What is the first thing you will require when starting a business? Without a piece of land, you will not be able to run your shop, which will result in you not having enough space for all your products to be stored. The website is viewed as a physical store, while the web hosting is an online storage area for all of your website's files.
An online hosting company provides you with the 'storage space' on a server when you decide to build a website. A website hosting company allows you to store the website's files, such as images and text.
How does web hosting work?
Assume you've purchased web hosting. Your website's files are saved on a server connected to the computer of the person visiting your website. As a result, his computer is opened up with the website files on the server.
What are some tips for choosing a good web hosting company?
Here are some key factors to consider when selecting a Web Hosting company:
Affordability is important
You should make sure that the web hosting service you choose offers affordable rates, and you shouldn't end up paying more than you should. It is important that the web hosting plans are affordable and that the resources provided to you are sufficient so that your website is accessible at all times and never goes down.
Support should be great.
To have a successful website, you need a web hosting company that offers excellent technical support. Verify whether the web host offers 24×7 technical support via phone, email, or LiveChat before making a purchase.
It is important to write positive reviews.
Look up reviews about web hosting providers on the internet to learn what customers think of their services. Do thorough research at your end before choosing a web host, including how their website is performing and how they are satisfied with the support they're getting.
There should be additional features.
Web hosting from a reputable web hosting company always comes with extra features. Do you offer free domain names, SSL certificates, spam protection, hacking protection, and email spam filtering with your Hosting? Check the features offered by several web hosting providers to see which one offers the most features.
1. Hostinger
Hostinger India provides exceptional value for what you pay at the cost of only 51 Indian rupees per month. Despite Hostinger's super-cheap prices, its SSD storage space provides retrieval and lightning-fast data storage.
In addition, the platform provides around-the-clock customer service. In addition, the initialization cannot take more than one hour.
The fact that Hosteringer also offers a website builder should make WordPress website owners feel more comfortable.
Even if you have no coding or web design knowledge, you can rely on Hostinger's best website service to put up your site in minutes if you're in a hurry.
However, we have found that the WordPress content management systems (CMS) are significantly superior to the ones used by Hostinger, so keep that in mind.
Best of all, whether you have any issues with the online payment, website builder, or any other function, Hostinger India provides excellent customer service.
You'll be amazed to learn that they provide 24/7 assistance for their cheapest hosting package, which is something that very few other web providers do! When it comes to hosting plans, Hostinger offers three options:
Single Hosting Plan: A low-cost beginning plan that enables users to host a single website with the majority of the Premium plan's capabilities.
Premium Hosting Plan: The Premium plan allows you to host an infinite number of websites and comes with a free service as well as some additional features designed for power users.
Business Hosting Plan: The Business strategy contains it all in the Premium plan per day with data backups to Hostinger's servers, ensuring that you never lose data.
If you don't like the product, you can get a full refund within 30 days after purchase. In our books, this offers Hostinger a practically risk-free service.
2. HostGator
HostGator is a popular website creation service that was established in 2002. A well-designed and well-functioning website will be made for you by the company. It offers affordable plans that can fit any business's needs, which is the best part about the company. Among its reseller, cloud services are shared, dedicated server, VPS, and WordPress hosting. Hosting plans can also be customized depending on your needs.
There are many great features included in the various hosting plans offered by HostGator. Most plans include limitless disc space and transfer. It provides unmetered bandwidth as well as the most responsive server support. A free SSL certificate and a dedicated IP address are included in the hosting options. Most hosting services also allow you to connect to content management systems like WordPress and Magneto.
It's simple to set up your website with a one-click installation. It provides free cPanel assistance as well as a fast loading speed. HostGator's uptime speed is greater than 99.9%, which is amazing considering that uptime speed is a crucial factor in website scaling.
HostGator offers live chat, phone, and email assistance 24 hours a day, seven days a week. When you're stuck with a website-related problem, the company's live chat option can help. If you are not satisfied with a particular plan, you can request a refund within 45 days of the purchase. Each plan includes complete PHP support. Within 45 days, you can request a refund if your plan isn't satisfying.
3. HostPapa 
Small businesses can use HostPapa's web hosting services. It has website builder, speed and performance, marketing and SEO, and eCommerce functions. It offers a lot more features, such as mobile and social media integration.
Mobile-friendly templates and professional-looking designs are available in this website builder. It offers a user-friendly control panel. Additional security measures, firewalls, and penetration testing are used to secure servers.
Email plans for businesses. It comes with a free web domain, and there are no setup fees—a website builder with drag-and-drop functionality.
It has a high renewal rate, according to online reviews.
HostPapa offers customer service by tickets, live chat, and phone 24 hours a day, seven days a week. You will receive an immediate response via chat session and phone. 
You can choose between three web hosting plans offered by HostPapa: 
Starter (99 rupees per month)

Business (99 rupees per month)

Business Pro (699 rupees per month)
4. Bluehost
Bluehost is a well-known web hosting firm in India with a large international presence. It has been one of the few official WordPress recommendations, giving it among the top WordPress hosting providers in India. Bluehost is an A+ rated company with data centers in the United States and offers exceptional latencies with a mean of 181.1 ms internationally, making it one of the top ten best hosting companies in India. Bluehost guarantees 99.9% uptime, ensuring that your website is available the majority of the time.
Its one-click WordPress installation is included in all of its membership options. You'll also receive access to hundreds of premium WordPress themes and a drag-and-drop website builder.
A digital SEO tool will also be made available to ensure the maximum audience is reached. Bluehost provides some of the most notable features listed here.
Features of Bluehost
WordPress' official recommendation 

24/7 customer support via chat and phone 

One-year free domain and SSL certification 

Free Cloudflare CDN service 

Unlimited bandwidth 

99.9% assured uptime
Subscription plans start at Rs. 149 per month, which is a reasonable price considering all the advanced features. Furthermore, it includes a 30-day money-back guarantee if you aren't satisfied with it.
5. Cloudways
With Cloudways, you can host your website at lightning-fast speeds. You can boost your website's speed and functionality by using this Bangalore-based hosting server. 
It's developed specifically for applications that require a lot of power to run well. It works with a variety of top-rated cloud providers, including Amazon Web Services (AWS), Linode, DigitalOcean, Google Cloud Platform, and Vultr.
The company can provide you with coordinated access to 60+ data centers. The Hosting can provide you with specialized resources to help you speed up and stabilize your website.
Other performance-enhancing technologies supported include Memcached, PHP7, Varnish, Redis, HTTP/2, Nginx, and more. Cloudways offers four monthly subscriptions, the first of which costs $ 10 per month.
The second plan is $ 22 per month. The third plan is $ 42 per month. The fourth plan is $80 per month. While hosting the website on this cloud platform, it will take care of all server-related concerns.
It offers a user-friendly console with just a few clicks away. It is a perfect platform for the global deployment of the workforce.
Download or upload files using SFTP, SSH access through the browser, and Git. It's a one-click method for setting up an SSL certificate on your Indian cloud server.
Customers can reach this company via a live chat facility available 24/7/365, a phone call, or an open ticketing system. Its customer support team is well-trained and well-equipped to handle any customer issue. Here are a few key factors we need to take into account regarding this cloud hosting company.
Important Features of Cloudways:
SSD Based Storage

Ideal for Indian business owners

Host Unlimited Sites

99.9% Uptime

1 Site Free Migration

Browser-based SSH access

24×7 Expert customer care support

The affordable price of plans
6. A2 Hosting
A2 Hosting is an Ann Arbour, Michigan-based firm that was founded in 2001. They are one of the most well-known and reputable brands in the hosting web industry, with nearly two decades of expertise.
One of the best features of this host is that they offer a Lifetime Money-Back Guarantee.
Every web hosting company will give you a refund for the first 30 days. However, only A2 Hosting offers a prorated refund after 30 days.
Let's take a brief look at its plans and pricing:
Once you've signed up with A2 Hosting, you won't be able to leave. That's because they offer a wide range of products that are customized to your requirements. The simplest way to go online is to use shared Hosting. However, if your business requires a VPS or dedicated server due to increased traffic, you'll need to master server management.
Thankfully, you won't have to worry with A2, as they offer both controlled and uncontrolled server solutions.
The following plans are offered by A2:
Shared Hosting: Starts ₹180.72

WordPress Hosting: Starts ₹180.72

VPS Hosting: Starts ₹2699

Dedicated Hosting: Starts ₹7231.30
A2 Hosting is well-known for its excellent customer service, speed, and reliability.
If you want to move from some other host, A2 will assist you completely free of charge.
A2 includes qualities that are necessary to outperform the competition. A2 will never let you down in terms of speed, uptime, or service.
Because the company is sure in its promises, each plan comes with a lifetime warranty. Also, after 30 days [prorated], you can request a refund.
Now let's have a look at some more fantastic features.
Characteristics
Free Website Staging

99.9% Uptime

Free Domain

Unlimited Bandwidth

Free SSL

Automatic Backups [Available in all Plans Except for Basic]

Free Unlimited Emails

Cloudflare Integration 

Turbo Servers
In cases where you need more resources, A2 Hosting is a great choice. If performance is important to you and your budget is not an issue, we recommend A2 hosting. 
We have 24×7 phone, email, live chat, and friendly customer service representatives at A2 Hosting. The United States, the United Kingdom, and India will get almost the same speed as Singapore if you're looking at global traffic.
Besides the money-back guarantee that you get from A2, you can also get a prorated refund if you ask for a refund after 30 days.
Buying A2 Hosting is a big decision. Here are some Pros to consider:
Instant Refund or Money-Back Guarantee 

Free SSL and Unlimited Email 

Friendly assistance available 24 hours a day, seven days a week through phone, email, and chat 

A2 Site Accelerator 

Turbo Servers for Performance and Uptime 

Server Rewind Tool/Free Backup
7. Namecheap
Namecheap offers the option to purchase both a domain name and website hosting. It offers its customers a variety of services through its ICANN accreditation (the Internet Corporation for Assigned Names and Numbers).
It was Namecheap that first announced the acceptance of Bitcoin as another method of payment since it has a strong base of trust with its customers.
Features
A context menu or tool-down for services
Bulk actions such as re-creating DNS records, automatic renewal, and re-verifying contacts
In this section, we will provide statistics about the usage of different hosting packages.
Inbox messages and domains owned by third parties
Pros
High scalability

Pricing

Powerful shared Hosting
8. Inmotion Hosting
InMotion Hosting is a well-known web host that is now in operation for over 15 years and offers a diverse range of options, including reseller hosting.
Because its reseller plans include a free WHMCS license, which enables automated client setup and billing, InMotion takes the lead in the reseller hosting category.
This is ideal for anyone interested in pursuing a career as a web hosting provider. Reseller plans from web hosting companies allow you to acquire a block of assets – such as disc space or bandwidth – then divide and sell them as you see fit.
Beginner reseller plan from InMotion costs $21.39 per month and includes 80GB of storage, 800GB of bandwidth, and the ability to host up to 25 customers. However, the more you commit, the lower the price becomes, with the best price being $15.39 per month if you sign a 2-year contract.
Other options increase limits and cost dependent on just how much InMotion offers, with a 90-day money-back assurance if you're not happy.
All plans include guided setup and migration, which is very handy for people switching from those other web hosts, and you won't have to worry about just the hosting side of the business because InMotion will handle everything.
InMotion Hosting offers both cPanel and Softaculous control panels, as well as outstanding technical help if you run into any issues. We discovered that this website services company's performance rates were far above average throughout our testing, which is good news for individuals who like to see websites that load quickly.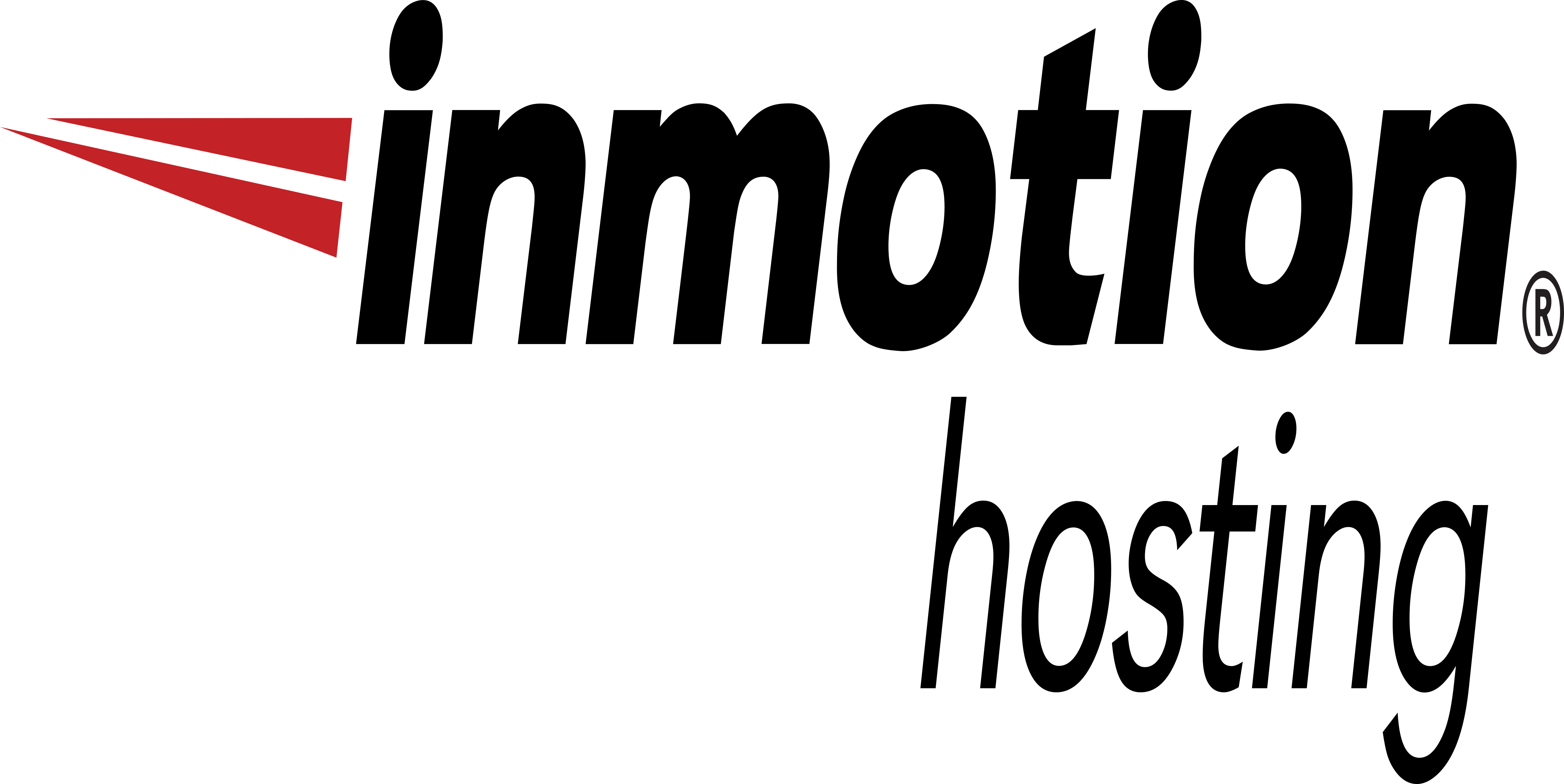 9. SiteGround
Then there's SiteGround. This US-based firm was founded in 2004 and has since assisted countless Indian websites in getting off the floor and reaching new consumers on the internet.
SiteGround's plans begin at $3.95 per month, which is a little higher than that of most India-based hosting providers, but it's still a good price for what you get.
After years of utilizing SiteGround to serve our WordPress websites, we are convinced that it is the best WordPress hosting service available. You don't have to accept our word for it; WordPress itself recommends SiteGround.
This is a huge recommendation, in our opinion, and one that should not be overlooked.
One of the main reasons to go with SiteGround is that they have shared plans that allow users to create a superb WordPress site and host it for a great price. SiteGround now includes the following three payment tiers:
Hosting space for a single website is included with this promotional rate ($3.95 a month), and up to 10,000 unique visitors per month are supported.
With GrowBig ($5.95/month promo special), you can host unlimited websites and share 20GB of storage space across many websites.
Host unlimited websites with 30GB of storage space and 100,000 monthly visitors with GoGeek ($11.95 monthly promo special).
Better still, regardless of the plan you choose, you'll get 99.9% uptime, which is one of the best figures in web hosting. If their availability for a month goes below an average of 99.0 percent, SiteGround will compensate you with a free month of their services. As a result, SiteGround offers a level of uptime assurance that many other Hosting does not.
Speed of Connection
SiteGround has four worldwide server hubs in East Asia, Europe, and North America, ensuring a reliable connection regardless of where you or your guests are situated. Plus, with every plan subscription, SiteGround includes free Cloudflare CDN services, which boosts connection speeds to new heights.
Service to Customers
If you have any problems while using SiteGround's services, you can contact a customer care agent via phone, live cast chat, or email at any time. 
It offers customer service 24 hours a day, seven days a week—servers in three continents, lower subscription packages due to special introductory offers, and 99.9% uptime.
10. BigRock
BigRock, founded in 2010, supports and hosts a wide range of websites with great power tools. It provides a range of custom features to help a new website succeed online. Hosting plans that are offered include cloud, shared, VPS, email, dedicated, and WordPress hosting. The best features of BigRock will be available to WordPress website owners who use this integration.
BigRock provides unrestricted email and domain hosting. It includes unlimited storage space and bandwidth, as well as MySQL and PHP support. It provides free SSL certificates, as well as excellent infrastructure and powerful tools for customizing your website. You'll be able to upgrade more than 300 programs with a softaculous installer.
It provides excellent domain services as well as domain support. It comes with full cPanel support and a simple interface, allowing you to administer a new website. In addition, the organization provides DNS infrastructure with an unlimited number of subdomains. It also comes with a 99.9% uptime guarantee and best-in-class customer service.
Through its knowledge base, BigRock provides comprehensive technical support. Support is available via email, live chat, dedicated chat, phone, and dedicated chat. A 30-day money-back guarantee is also available.