Trends
Top 10 Best Cloud Hosting Companies in India 2022
Top 10 Best Cloud Hosting Companies in India 2022
A web hosting checklist is needed because hosting has become a successful business venture. It is possible to choose a Cloud Hosting provider with various packages. There are various cloud hosting services available in India, each serving a specific niche based on cost, software, and disk space requirements.
The concept of hosting describes when a client wants to start an online business or website that needs a server to run from. Servers are provided by hosting companies, and space is rented from the provider. The client can run his website on the server because the cloud hosting provider takes care of all the maintenance and upkeep.
Top 10 Best Cloud Hosting Companies in India 2022
Cloud hosting is one of the kinds of hosting that has seen a surge in popularity. The Best Cloud hosting in India will be discussed in this article. To better understand how Best Cloud Hosting works, let's first examine Cloud Computing.
1. HostGator
Hosting blogs and websites online with Hostgator is a popular option offered by a leading web hosting company. This is primarily a service for purchasing domain names online, and Websites and blogs of businesses need reliable web hosting and domain name services. Business owners around the world can use hosting and domain names from Hostgator. Brent Oxley, who was attending Florida Atlantic University when HostedGator was founded, was the company's founder in October 2002.
With a presence in Austin, Texas, and Houston, HostGator offers shared, reseller, virtual private server, and dedicated web hosting.

Features:
Single Domain

2 GB RAM

Free SSL Certificate

Unmetered Bandwidth

Unmetered Disk Space

Local Caching

2X Faster

45-day Money Back Guarantee
2. BigRock
If you don't know that bigrock was an Indian company, you might be surprised to know that the co-founder of Resellerclub and Logic boxes sold the business in 2014 after he co-founded them at the age of 17. A deal worth $160 million was struck to sell these companies.
Although it is now a member of the Endurance International Group, Bigrock has an office in Mumbai, India. The Endeavour International Group is primarily focused on serving medium-sized and small businesses online.
Features:
Host 1 Website

FREE SSL Certificate

2 CPU cores

1 GB Disk Space

2 GB Ram

10 GB Bandwidth

Free SSL Certificate

30 day Money Back Guarantee
3. Bluehost
A web host specialising in WordPress solutions, Bluehost is one of India's largest cloud service providers. Using it simplifies businesses' deployment needs of all sizes and offers a wide range of services at an affordable price.
The affordable rates of Bluehost make it an excellent choice for web hosting. Many hosting options are available to users, including managed WordPress hosting and dedicated VPS hosting. Using the managed service, users can update WordPress' core, update WordPress' plugins, and optimize their security and performance.
Features: 
Free Domain

Single Domain

Free SSL

Unmetered Storage

Unmetered Bandwidth

5 Email Accounts

30 Days Money-back Guarantee
4. iPage
With iPage, you can enjoy a new website builder, outstanding customer service, high-performance hosting, and a low-cost, shared plan that offers "unlimited" perks in several key areas. The company is a full-service provider of domain and web hosting services that target small companies that want to get into e-commerce. In addition to Bluehost, HostGator, and Constant Contact, Endurance International Group owns Constant Contact.

Features:
Free domain registration*

1,000s of free templates

FREE email address

FREE 24/7 support

FREE drag and drop site builder

FREE SSL Certificate

FREE domain transfer

30-day money-back guarantee

Dependable uptime

New, easy-to-use website builder software

Excellent customer service

Generous money-back guarantee
5. WP Enginge
The leading platform for WordPress digital experiences is WP Engine. Integrated at the intersection of software innovation and customer service, they represent a new breed of a technology company. Brands can use their platform to develop great WordPress sites and applications to drive their businesses forward faster.
Features:
50 GB Bandwidth / month

Risk-free for 60 days.

10 GB Local storage

Genesis Framework

35+ StudioPress Themes

24/7 chat support

Transferable Sites

PHP 7.2 ready

LargeFS

Global CDN

Page Performance

Automated SSL certificates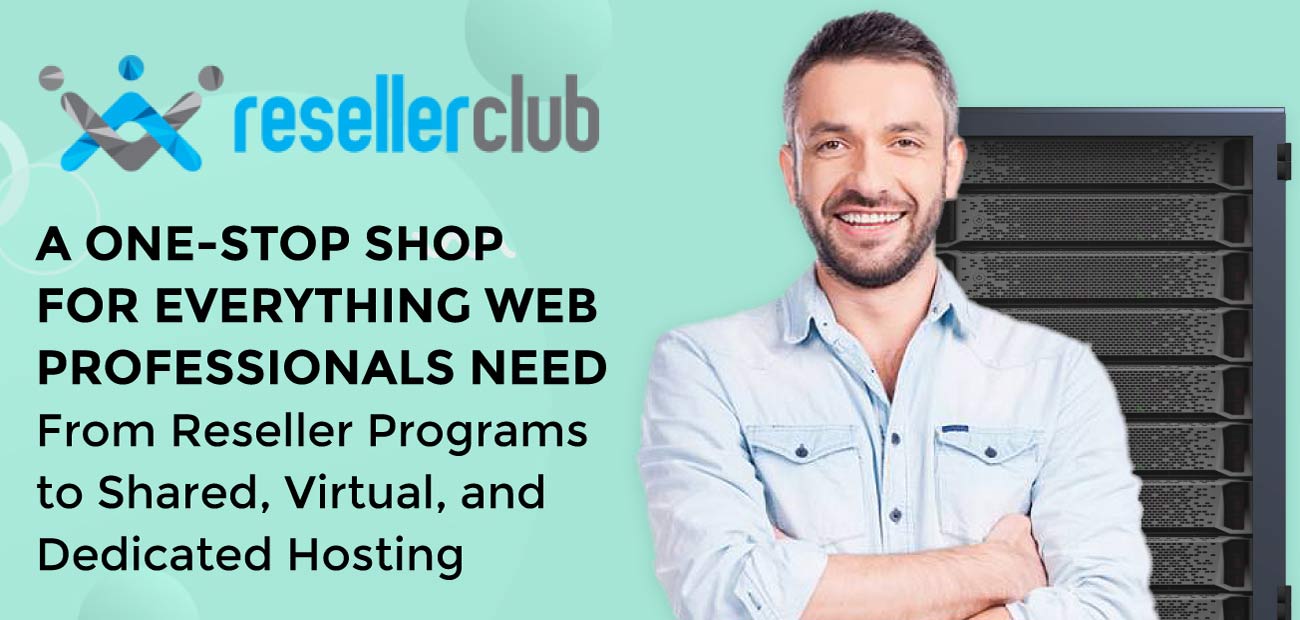 6. ResellerClub
ResellerClub resells the hosting services of other companies as its name suggests. More than 200,000 customers in 150 countries are served by this company based in India. The Endurance International Group (EIG) owns ResellerClub, so you won't have to wonder if it's a reputable organization.
Their payment system is based on prepayment. It implies, therefore, that, to resell, an advance deposit must first be made into your account. The respective funds are deducted from your account each time a purchase is made from your account. There is no time limit on this advance deposit, so you can use it in any way you want.
Features:
2 CPU Cores

Unmetered † Disk Space

2 GB RAM

Unmetered † Bandwidth

Unlimited Email Accounts

Host 1 Website

Free SSL Certificate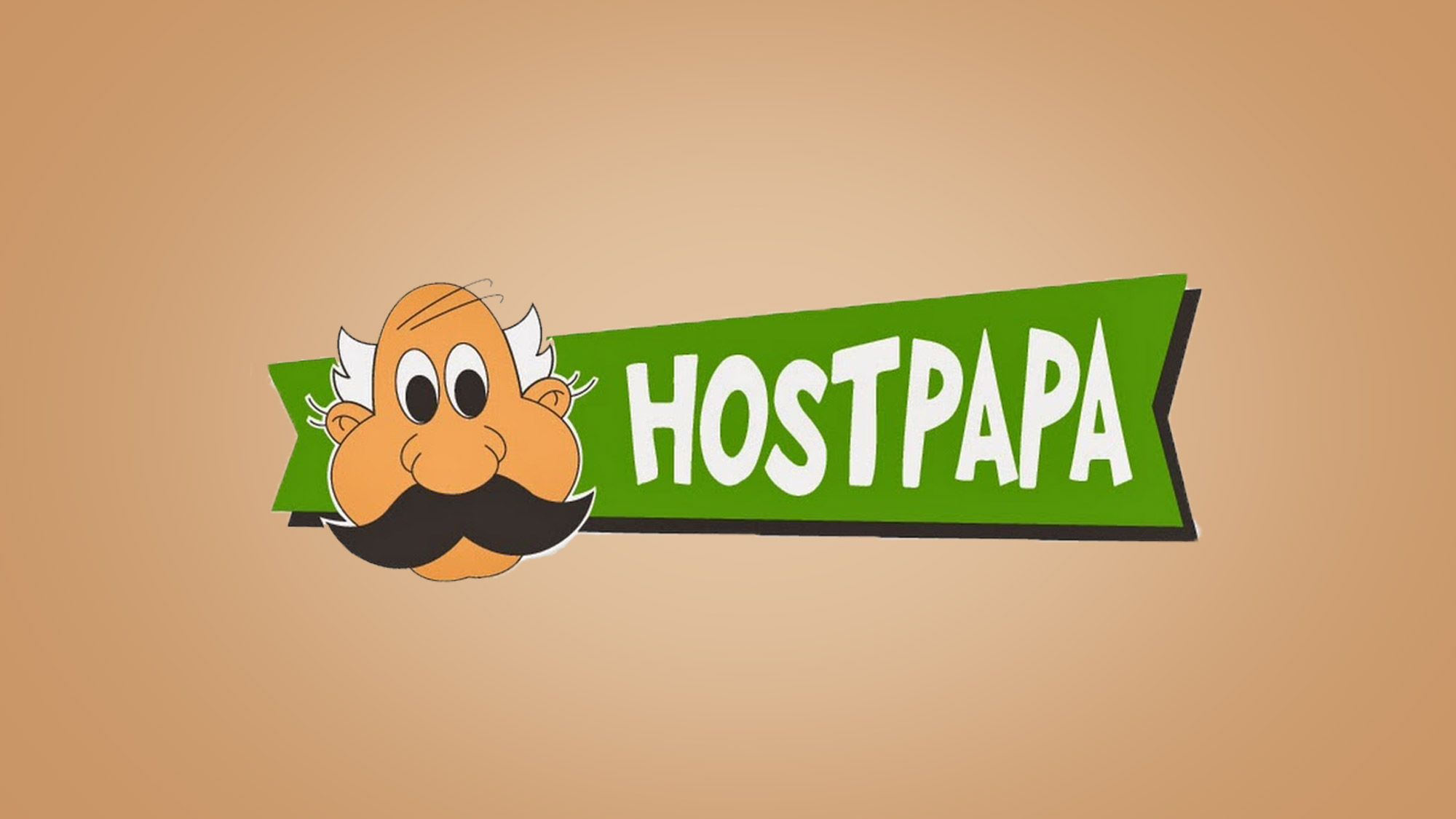 7. HostPapa
HostPapa is a privately owned web hosting company based in Canada that offers shared and reseller hosting and virtual private server hosting. In addition to Canada, United States, United Kingdom, Australia, Germany, New Zealand, Mexico, Singapore, India, Hong Kong, European Union, France, Ireland, Belgium and Spain, it operates in Australia, Germany, United States and European Union. The company hosted over 180,000 websites in 2016.
Features:
Two Website

100 GB Web Space

Free Domain

Free Cloudflare CDN

Free Website Builder

Free SSL Certificate

30 Days Money Back
8. HostingRaja
In India, HostingRaja is among the fastest-growing companies. Their team of professionals offers web hosting services and is constantly eager to expand their knowledge in this field to assist you in achieving your goals. Many features are included in their affordable plans. In addition to the required infrastructure and technical expertise, they also offer the most popular packages, which utilize Windows and Linux.
Engineers work round-the-clock 24/7 to provide the best Indian hosting services and ensure an uptime of 99.9%, which is extremely rare with other providers. Additionally, their qualified experts provide 24/7 customer service and technical support.
Features:
90GB Disk Space SSD

4GB RAM

14TB Bandwidth

RDP/Administrator Access

SSL Certificate FREE

Plesk Control Panel FREE

SEO Friendly

Support MSSQL/MySQL

Backup/Restore Included (No-Extra Cost)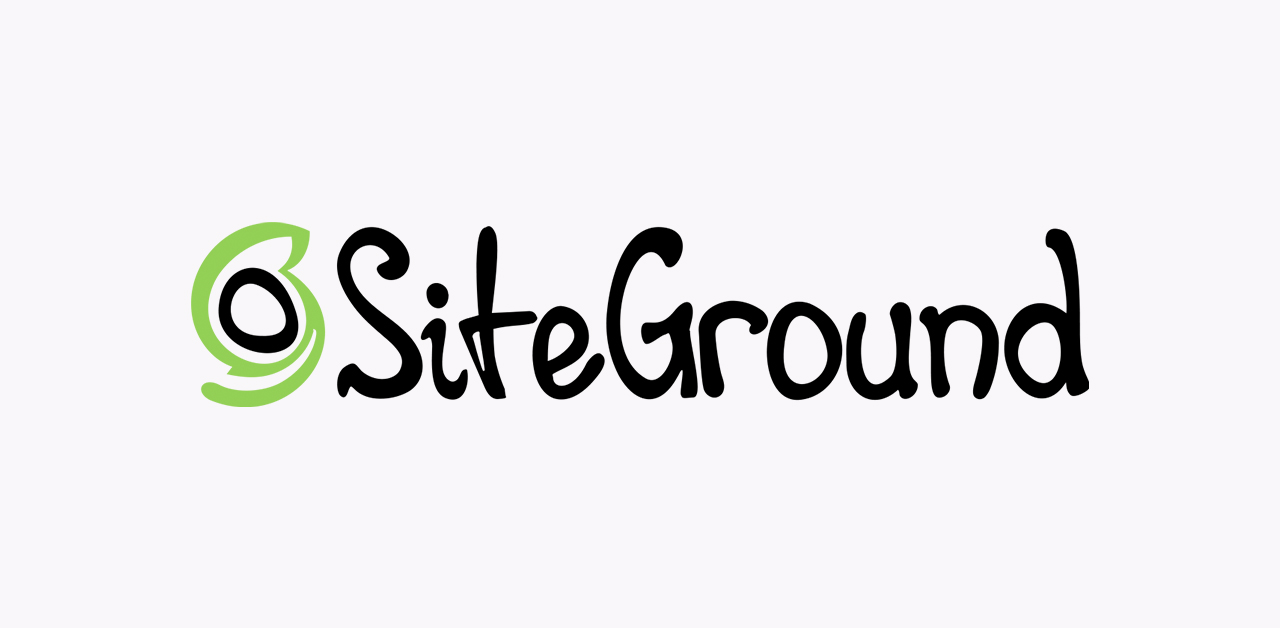 9. SiteGround
With SiteGround, you get top-of-the-line WordPress features, reliable support, and a reasonably competitive price. Combined with their super-fast page load times, the SuperCaching part is yet another bonus. Aside from an easy onboarding process and a beginner-friendly dashboard, they also offer outstanding customer support. Because of that, SiteGround may be more expensive than Bluehost, but they compensate for it by offering excellent customer service.
Feature:
2 CPU Cores

4GB Memory

40GB SSD Space

5TB Data Transfer

Ultra-Fast Platform

24/7 VIP Support

Free CDN & Multiple Locations

Fully Managed Servers

Fully Managed Servers

Daily Backups

30 Days Money Back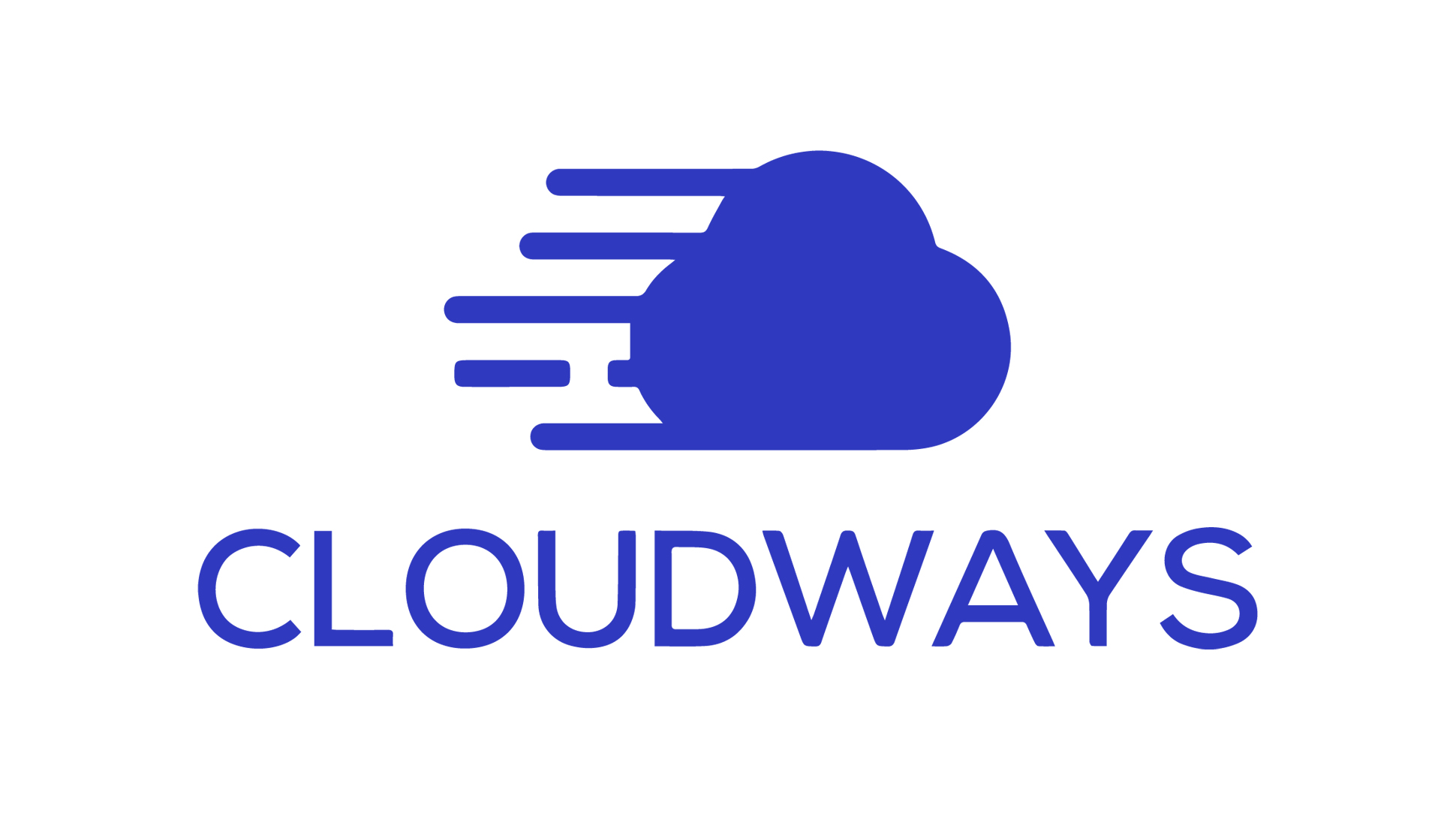 10. Cloudways
Cloudways has a lot to offer. Cloud hosting plans are flexible, setup times are quick, web-based customer support is exceptional, and the service is always up and running. The company is reliable for keeping your site up and running and offering those services.
The performance and simplicity of Cloudways are its main strengths. Cloudways handles all your server management needs, from the simple server setup to ongoing server maintenance, making it easier for you to grow your business.
Features:
Cloudways allows unlimited installation of apps.

It has 5 cloud providers.

It has a dashboard for account management.

It has more than 60 global data centers.

It provides easy DNS management and Built-in MySQL Manager.
How does cloud computing work?
How many of us understand what "the cloud" means? Best Cloud Hosting is one of the most well-known ways that information can be backed up on the Cloud. It refers to a type of computing in which multiple computers are connected and shared resources. Using cloud-connected computers, cloud-based tasks can be shared, thus making more resources available to users and increasing reliability.
Computers need not even be in the same country or region. Amazon.in, Flipkart.in, Apple, Google, Microsoft, and Dropbox, to name just a few, are prominent companies that use Cloud computing.
Many companies offer this service. This article will list the top Cloud hosting providers in India for 2022. To find the Best Cloud Hosting, we need to understand Cloud Computing. A Cloud server is a server that runs multiple tasks without one server taking on a whole load of all functions and operations.
What is Cloud Hosting?
Hosting is a fairly straightforward concept. Companies host other companies' websites on their servers and then get paid by these companies for hosting their websites. This can be very resource-intensive. As Cloud computing has emerged, many hosting providers in India have offered cheap Cloud hosting to meet the demand for more computing power.
Still, what are the main differences between hosting on Cloud servers and other hosting services?
Think of a group of friends who share a bank account as an excellent example of a Best Cloud Hosting system. The bank account is invested equally by each of the friends. From the account's point of view, they might be two separate entities, but they are one.
To benefit from having more resources at their disposal individually, they pooled their investments into one account. Suppose a situation arises wherein one of the friends needs to borrow money from the account. As a result, he will be able to do so at a significantly higher amount than if only his investment were available. The same applies to cloud hosting.
Data is stored on multiple Cloud servers which run these sites. It is easy for a site to go over its standard allocation of resources or even need more help because a pool of different machines can handle the load instead of just one.
Whenever clients need resources, they can access them from multiple servers via cloud hosting. Most cloud hosting providers offer a pay-per-use option, similar to how electricity is billed.
Several benefits accrue from using multiple servers, but perhaps the most important is reliability. A second server will pick up the slack if one goes down unlike traditional hosting services, where one server hosts multiple websites and carries the entire load of all sites hosted on the server. After researching, it makes sense to select a cloud hosting plan from the best provider within your budget range.
Features
Here are some notable features of cloud hosting after we have a better understanding of what it is:
Reliability- Cloud hosting is offered by many of the best providers in India with a 100% uptime guarantee. Cloud computing comes with built-in reliability because of its many server options.

Cost- Service providers offer utility-type pricing for Cloud Hosting India. You pay according to your usage. Additionally, you don't have to pay for what you are not using. The initial price of going Cloud may be higher, but you may see savings over time as you use the site.

Seamless scaling- A software based on cloud computing can be scaled up or down quickly as your website demands, thanks to its pay-as-you-use pricing model. Cloud hosting is so popular in India because of this feature.
How Do You Know If Cloud Hosting Is Right For You?
Using a one-size-fits-all hosting service is not possible, as pointed out in our article. Despite their similarities and differences, all the web hosting plans available are excellent. Some options and choices may not be suited to your business. The question then becomes: Are cloud-based servers right for you?
The purpose of this article is to examine six scenarios in which Best Cloud hosting would make sense for you.
You might consider getting a server if you own a small business and want to set up a website.

The web applications and data you use need to be reliable and easy to access. Because of the way it is put together, Best Cloud hosting is very dedicated. It has a somewhat higher level of reliability than other hosting platforms.

Having a backup plan is essential if you lose all your data in the worst-case scenario. Hosting on Cloud servers is decentralized, so your data is much safer because it is decentralized.

As a growing business, you require hosting that is scalable and flexible. It is excellent that cloud hosting provides resources that can be added if you exceed its limits.

A cloud hosting solution may be an alternative to on-site hosting if you don't yet have the resources and capital to do so. In India, there are a large number of affordable Cloud hosting providers.

Online document storage services are no longer enough for you, and you need to store more than just documents online.
Advantages 
Using Cloud hosting has many advantages that make it a very appealing choice. How about these benefits? This article discusses five advantages of this new technology: reliability, physical security, scalability and flexibility, and responsive load balancing.
Reliability: Cloud computing offers much higher reliability due to its architecture. Multiple servers pool their resources to provide a more reliable service. The more Cloud servers it can use, the better the service will be. This means that even if your server is unavailable, there will be no immediate impact on your website.
Physical Security: Because the virtual servers are located in data centres, they have the additional physical security that comes along with them. Furthermore, the Cloud servers are typically spread out across several data centres, so you can rest assured that your website is double- or triple-secured. Taking a backup is also much easier with these. Taking a backup is also much more accessible.
Scalability and Flexibility: Growth is the goal of every company. Cloud hosting services are designed to provide easy access to resources when a website's traffic grows. It can happen even during times of increased activity. Cloud computing's nature allows it to allocate additional resources to meet this spike in demand flexibly.
Utility Style Costing: The cloud is a big pool of resources spread across many servers, as we have explained. Consequently, a single website will not utilize all of these resources simultaneously. There is typically a pay-as-you-use feature in cloud hosting packages. Similar to when paying for electricity or water.
Responsive Load Balance: In the Cloud network, the remaining servers balance the load if one server goes down. It will then be necessary to balance the load so that no single server is overburdened. The process is automated, resulting in seamless & efficient performance of your website and no visible changes to your client's experience.
Conclusion
Cloud computing technology is a technological innovation that has recently been developed, which can change the world for good. Businesses and users can take advantage of many benefits provided by cloud computing technology.
It reduces operating costs, for example, by spending less on maintenance and software upgrades and focusing more on the business itself. But cloud computing also faces several challenges. Many people are sceptical about the security and privacy of their data. Any standards or regulations do not govern cloud computing.
Even though it is among the most technologically advanced nations, the US lacks data protection laws. Data owners and those who have access to their data are also essential concerns for users. In the future, cloud computing will revolutionize the world once there are standards and regulations.
Edited and proofread by Ashlyn