Business
Top 10 Promising & Scalable Startups In Meerut
Top 10 Promising & Scalable Startups In Meerut
Rajeev Chandrasekhar, Union Minister of State for Skill Development and Entrepreneurship, Electronics and Information Technology, inaugurated the 62nd Centre of Software Technology Parks of India (STPI) in Meerut tomorrow.
In line with the prime minister's vision to transform India into a digitally empowered society and knowledge economy, the STPI-Meerut centre will have a crucial role to play in providing technology start-ups and MSMEs of tier 2 cities and regionally with the means to boost software exports and create jobs, attracting foreign direct investment and realizing the vision of Digital Uttar Pradesh.
At the event, which will take place at ITP-03, Near NH-58 Bypass, Vedvyas Puri Yojna, Meerut, Rajender Agrawal, Member of Parliament (Lok Sabha); Somendra Tomar, Member of Legislative Assembly, Vijay Pal Tomar, Member of Parliament (Rajya Sabha);  and Bhuvnesh Kumar, Joint Secretary, MeitY will be present.
STPI-Meerut will foster the growth of SMEs and technology start-ups in tier – 2 cities in the region and boost software exports and create jobs while attracting foreign direct investment (FDI), and realize the digital UP vision, according to the press release.
It is STPI's 54th center in Tier-2/3 cities under the jurisdiction of STPI-Noida. With STPI-Meerut, Uttar Pradesh will significantly expand its IT footprint and empower young tech entrepreneurs and innovators to transform their unique ideas into innovative products.
A total of 25,074 square feet has been built up in the building. Featuring 3,704 square feet of Plug-n-Play space, STPI-Meerut's incubation facility is state-of-the-art. ft. with 133 seats and raw incubation space of 2,021 sq. ft. while warranting high-speed data communication facilities.
Uttar Pradesh contributed INR 22,671 crore to IT/ITeS exports from STPI-registered units in FY 2020-21.
We are creating a vibrant ecosystem that will allow young techno-entrepreneurs and start-ups to create makers and innovate software products to solve the problems of India and the rest of the world. In addition, it will create direct and indirect employment opportunities for the youth in the region and boost IT exports from the region.
Story of Meerut Startup
Ayush Mittal is a 25-year-old manager. His grandfather's dying words compelled him to do something he had never dreamed of doing before, but he was no longer able to dream before it was too late. In less than nine months after he started his enterprise, Mittal has employed 150 ragpickers who are helping him convert the waste from 1,800 homes into compost, which is then used in the upkeep of gardens in different colonies Meerut.
The beginning is just around the corner. More than 20,000 ragpickers earn merely Rs 100 to Rs 150 per day by silently working in the most deplorable conditions. But, then, this city will be smart in its true sense, says Mittal, if I can bring even 25% of the workforce on board.
Through this self-sustaining initiative, Mittal aims to combat bulk generators of garbage. His project is called Swachhta Project. Municipal corporations do not pick up garbage from bulk generators since garbage is produced in bulk there. It is either dumped on large dump mounds or washed into large drains.
As a result, these garbage collectors collect garbage into two categories: biodegradable and non-biodegradable, earning Rs 250/day. Non-biodegradable ones are sold to recyclers; the biodegradable ones are composted in the colony. Mittal says he faces various obstacles, but he remains determined.
I have a purpose in life to create a better society in memory of my grandfather, who passed away in 2017. My grandfather told me that my soul would only rest then. So I thought that somebody has to make a start from somewhere, so why not me? So Mittal, on Friday, went to school in Meerut at St. Mary's Academy and later graduated from IMS in Dehradun with an MBA degree.
A thorough assessment of the city's waste disposal scenario led Mittal to initiate this venture in January 2019.
"It took a lot of convincing to get the ragpickers on board." I had to go to the slums several times to persuade people to join. But before that, I went to RWAs in many different colonies throughout the city. It takes time to shift one's thinking toward a great objective. For example, people were resistant to having a composting unit on their property. Thanks to the present government's Swachhta Mission, colonies and societies are now required to construct these. "We now have four colonies/societies," Mittal adds.
Mittal is particularly pleased with how this effort improves the lives of the ragpickers.
Savita Devi, 45, believes her life has improved dramatically. "We reside near the Nagar Nigam waste dumping place on Delhi Road. Six months ago, I had nothing to be proud of. We picked saleable items off the mound in unsanitary conditions, earning Rs 150 each day. However, there is now a great deal more dignity. My two girls have begun attending school. "We've been given gloves and a uniform," she adds.
"I get approximately Rs 8,000 a month for collecting garbage from different flats in the Modipuram-based society," Sommari Singh, 36, says, echoing Savita's comments. "It is undeniably better now."
It's also a win-win situation for residential societies.
Mittal has recently launched are 'red-dot' program, in which spent diapers and sanitary pads are collected in special handmade paper packets with a red dot on them to " provide."
Duroplay
Founded in Meerut, India, in 2010, Duroplay produces private-label sports goods. Sports goods are offered by the company in athletics, agility training, goal posts, track and field, football, volleyball, rugby, basketball, carom boards, cricket, and nets. In addition, Duroplay offers free home delivery to its customers via a webstore and online store.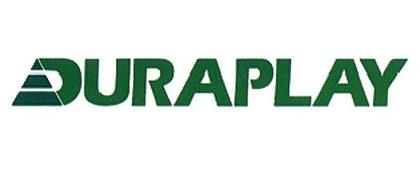 Company Overview
| | |
| --- | --- |
| Legal Name | Duroplay |
| Industries  | Private label brand for sports equipment and apparel |
| Founder(s) | NA |
| Founded Date | 2015 |
| Total Funding Amount | NA |
| Investors | NA |
SellQuikr
Indian classified ads are gaining a lot of popularity. Businesses, individuals, startups, and even individuals at home can use these platforms to buy and sell products easily.
Users can offer their business, services, and products with the help of these platforms, which feature numerous features and listings geared toward buyers and sellers. However, various factors such as high competition and low investments make it difficult for buyers and sellers across the country to connect.
The brothers, Gunjeet Singh Bawa (21) and Manmeet Singh Bawa (20) have already experienced the difficulties buyers and sellers face in their hometown, Meerut. So their idea was to build a platform that would connect buyers and sellers directly and independently across India.
Manmeet Singh Bawa and Gunjeet Singh Bawa are co-founders and brothers. The Meerut-based firm offers a common platform for buyers and sellers, allowing sellers to market their items independently while buyers may discover the products they need from various sellers.
"We've noticed that vendors don't make good profits until they put a lot of money into their firm. As a result, many people have become discouraged due to low investments. SellQuikr was born as a result of this. "We concluded that all a seller needs are a customer for his or her goods," Gunjeet explains.
While still obtaining their bachelor's degree in computer science, the brothers launched the platform. There are currently over 70 categories on the website, including gadgets, real estate, motorcycles, automobiles, and clothes.
While several platforms for listing products and services exist, such as OLX, eBay, and Quikr, Gunjeet claims that SellQuikr's unique selling feature is that it provides users with free classified ads. Sellers can use the site to publish and post classified advertising for their products for free.
"In India, there are numerous purchasing and selling websites. However, not all websites allow sellers to publish free classified advertising. Apart from that, we offer our users round-the-clock assistance. Users can also sell obsolete things on SellQuikr," says Gunjeet.
To acquire a product, a buyer needs to visit the SellQuikr website or download the SellQuikr mobile app and search for it among the many vendors listed on the platform. Once they've decided on goods, customers can use the platform to obtain the seller's contact information and contact them directly. Then, the sellers can proceed with the transaction if they believe they have found a qualified buyer.
The platform is based on a subscription model that began in May 2020. This means that the more vendors purchase the startup's paid membership plans, the more money it makes. The subscription plan ranges from Rs 149 to Rs 1,999 each month. These programs enable sellers to expand the reach of their products and sell many items simultaneously.
With only a two-person staff, the startup's greatest difficulty was figuring out how to notify buyers and sellers across India about SellQuikr and how it could benefit them.
"Small enterprises and entrepreneurs are our primary target demographic." It took some time for us to find our first customers. SellQuikr was marketed within our networks and on various social media sites. To broaden our reach, we went out to entrepreneurs and introduced them to SellQuikr. "We showed them how the startup can help them expand their reach and sell their products," Gunjeet says.
The COVID-19 epidemic, according to the co-founders, was a blessing in disguise for the team. Shops, offices, and supermarkets across India were forced to close for weeks due to huge losses in April 2020. However, selling products through SellQuikr has helped many sellers avoid incurring losses.
Moreover, Gunjeet says, "SellQuikr was not just used by sellers, but also buyers. As difficult as these times are for buyers and sellers, we are very proud of our service."
The Indian eCommerce market is currently estimated to be worth $38.5 billion as of 2017 and will reach $200 billion by 2026, according to a report by India Brand Equity Foundation (IBEF).
SellQuikr reports that it has generated more than Rs 1 lakh in revenue since May 2020. A startup with over 35 percent growth in users across over 1,000 Indian cities claims to have over one lakh active users.
With their college scholarships, the brothers have been able to sustain their startup and are looking to attract investors. As part of the expansion plan, new cities will be added soon.
Company Overview
| | |
| --- | --- |
| Legal Name | SellQuikr |
| Industries  | Buyer and Seller |
| Founder(s) | Gunjeet Singh Bawa (21) and Manmeet Singh Bawa (20) |
| Founded Date | NA |
| Total Funding Amount | NA |
| Investors | NA |
OnlineShoppingSports
Sporting goods are sold online by OnlineShoppingSports. The company sells balls, cricket bats, badminton rackets, shoes, treadmills, gloves, etc. It also offers information about sports products sold online and offline.
Company Overview
| | |
| --- | --- |
| Legal Name | OnlineShoppingSports |
| Industries  | Online retailer of sporting products |
| Founder(s) | NA |
| Founded Date | 2017 |
| Total Funding Amount | NA |
| Investors | NA |
Fooracles
A young entrepreneur from Meerut, Shubham Tyagi, dreams of building his dream career no matter how highly paid his job at Zomato is. The startup Fooracles is now his proud possession.
Shabham is passionate about marketing, technology, and the Internet after completing his MBA from IMS Ghaziabad. He developed unique business ideas while he was doing his MBA. In addition to having an incredible intellect, he was creative at heart. IIM Calcutta has even recognized Hubham's business plan as being among the top business plans of India by the National Institute of Entrepreneurship and Small Business Development.
Zomato hired him after he graduated from his MBA program in Noida. He realized a lot of companies in the Food & Beverage (F&B) space were experiencing problems, namely poor branding and marketing, as he worked with his clients at Zomato. Entrepreneurship was a passion that he always had. So he began developing his idea. It was then that everything changed. Shubham was always fascinated by the world of marketing and the Internet.
Nowadays, most brands are doing their marketing work through digital marketing. When he realized there was no other digital marketing company similar to his, he decided to create something different. His first job was to design and market a friend's restaurant. Soon, he began exploring the possibilities of the concept. An interesting project for a friend's restaurant began as just a small bit of work. From this came Fooracles.
The second of his ventures is Fooracles. At the age of 19, he launched his first one. He learned the biggest lessons of entrepreneurship through the failure of his first eCommerce venture. As Shubham points out, failure is the best teacher in life. So don't get discouraged by failing, but rather learn from it.
We had a fascinating conversation with Shubham, during which we learned a lot more about him and his battle to make things work out. It's admirable that you overcame those obstacles and made your dream a reality! We asked him a few questions to see what he had to say.
Today, we see brands everywhere, and great businesses are built on strong brands. Therefore, a brand must understand who they are. What are your core beliefs? Why should people select you instead of your rivals?
Unlike any other, we are a brand-marketing agency approaching marketing like an integrated marketing department. The importance of marketing messages comes not only from developing them and distributing them through selected media but also from ensuring that the promises made are kept. As a result, we assist our clients with communicating every detail of "the experience" they convey to their clients or customers. As part of the creative process, we aim to make sure that every promise made is honored.
This also means we become part of the ongoing process. As such, we are also affected by the successes and failures in building a brand, and by doing so, we are also assured of the fact that our brand will stand out and last no matter what changes in the market may bring, which is what makes us different from our competitors.
From this perspective, you may think of us as business consultants with a solution-based, brand-marketing focus. We provide branding from the ground up, so you can rely on us to establish a brand logo or other brand aspects.
What services do you provide?
At Fooracles, we provide a wide range of services. In addition, we enjoy recommending specialized services to our clients based on their requirements. These are some of the services available: 
Brand Audit

Consulting

Brand Identities

Brand and Marketing Strategies

Digital & Social Media Marketing
Starting a business seemed like a bit of a challenge for my parents. I didn't tell them about the venture in the early stages since I didn't want to leave my job. However, I finally got the courage to tell them about our success when we started making money.
Likewise, some people ridiculed my dreams, perhaps because they couldn't get along. Don't associate with them. Don't let them discourage you and take your focus off your goal. Although I was fortunate enough not to have many close friends helping me, I did have some friends who helped.
What was the source of funding for your dream? My father used to say that money is the key to doing business, and it doesn't stop here. You have to keep investing in your company over time. Due to my parents' middle-class status, my business was not supported financially by my parents. My parents had no idea I was about to launch a business. As a non-IIT or non-IIM student, raising funds was difficult. In my first week, I made it a profitable venture by investing Rs 8,000 as a one-time investment."
"Oh! There are numerous things that this journey teaches you, but if I had to choose the essential thing I learned, it would undoubtedly be one. If you're serious about beginning a business and want to make it a success, put everything you've got into it and give it you're all. There will be many problems for you to overcome and various tasks. There will be times when you feel like giving up, but if you refuse to give up every time, victory will undoubtedly be yours."
Company Overview
| | |
| --- | --- |
| Legal Name | Fooracles |
| Industries  | food |
| Founder(s) | Shubham Tyagi |
| Founded Date | NA |
| Total Funding Amount | NA |
| Investors | NA |
Sportsuncle
Sporting goods are available online at Sports Uncle. A wide variety of sports equipment can be found on the platform, such as rackets, balls, grips, shoes, kitbags, etc. In addition, the platform covers tennis, cricket, football, boxing, basketball, and chess. Furthermore, its platform offers nutritional products, vitamin supplements, and weight management capsules.
Company Overview
| | |
| --- | --- |
| Legal Name | Sportsuncle |
| Industries  | Online retailer of sporting goods |
| Founder(s) | – |
| Founded Date | 2016 |
| Total Funding Amount | NA |
| Investors | NA |
Growjust
Herbal medicines and sports accessories are available online from Growjust. The products offered are fitness equipment, ayurvedic medicines, sports accessories, and dietary supplements. In addition, sports accessories are available from the company, including badminton & shuttlecocks, cricket bats, basketballs, and footballs.
Company Overview
| | |
| --- | --- |
| Legal Name | Growjust India |
| Industries  | Online retailer of herbals medicines and sports accessories |
| Founder(s) | Pravesh Kumar |
| Founded Date | 21/08/2020 |
| Total Funding Amount | $12.7B |
| Investors | 2,890 Number of Investors |
Khelmart
Khelmart is an online sports store where you can buy sports equipment, fitness accessories, nutrition products, and supplements. Its platform offers products from reputable manufacturers such as Head, Kookaburra, and others.
Company Overview
| | |
| --- | --- |
| Legal Name | Khelmart |
| Industries  | Online retail store for sports goods |
| Founder(s) | Sumit Garg |
| Founded Date | 2012 |
| Total Funding Amount | NA |
| Investors | NA |
GROWMEDRX PRIVATE LIMITED
Growmedrx Private Limited had its registration with MCA on 14th April 2022 under CIN U51909UP2022PTC162425. It is 1 day old and registered with CIN U51909UP2022PTC162425. Listed under the class of Private company, GROWMEDRX PRIVATE LIMITED falls under the category of Non-government company. There are 1,00,000 authorized shares and 1,000,000 paid-up capital with this company registered with the Registrar of Companies(ROC)-Kanpur.
GROWMEDRX PVT LTD is a private limited company incorporated under the Companies Act, 1956 with the company registration number 162425, and its Corporate Identification Number (CIN) is U51909UP2022PTC162425.
As per MCA records, GROWMEDRX PRIVATE LIMITED is involved in activities such as (Wholesale trade and commission trade, except for motor) Other wholesale n.e.c.
GROWMEDRX PVT LTD's registered office address is 796 Ahmad Nagar, Gali No. 4l, Meerut Meerut Up 250002
GROWMEDRX PRIVATE LIMITED contact details, including phone number, website, GST information, and more, are listed below.
GIn its last Annual General Meeting, Growmedrx PRIVATE LIMITED completed its financial statement update on N/A.
The active status of GROWMEDRX PRIVATE LIMITED is current.
Company Overview
| | |
| --- | --- |
| Legal Name | GROWMEDRX PRIVATE LIMITED |
| Industries  | Wholesale trade |
| Founder(s) | – |
| Founded Date | 14th April 2022 |
| Total Funding Amount | NA |
| Investors | NA |
BOMBARDIER EDUCATION PRIVATE LIMITED
Bombardier Education Private Limited is a company registered in UTTAR PRADESH. Bombardier Education Private Limited was registered with the Ministry of Corporate Affairs (MCA) on 13-APR-2022. Its Corporate Identification Number (CIN) is U80902UP2022PTC1623Registrar of Companies. Uttar Pradesh has classified it as a non-government company. 
The share capital of 100000 rupees is authorized for Bombardier Education Private Limited, while its paid-up capital is also 100000 rupees. The company seeks to provide educational services throughout India.
According to Ministry of Corporate Affairs (MCA) records, its most recent Annual General Meeting (AGM) took place, and its latest balance sheet was filed.
Nitin Kumar Verma and Upasana run Bombardier Education Private Limited.
This company's registered address is 260 Gali no-2b Subhash Nagar Meerut up 250002 in. The company's email address is [email protected]
It is currently listed as ACTIVE.
Company Overview
| | |
| --- | --- |
| Legal Name | BOMBARDIER EDUCATION PRIVATE LIMITED |
| Industries  | EDUCATION |
| Founder(s) | Nitin Kumar Verma and Upasana |
| Founded Date | 13-APR-2022 |
| Total Funding Amount | NA |
| Investors | NA |
WESTGATE SMART HOSPITALITY PRIVATE LIMITED
A private company incorporated on 13 April, 2022, Westgate Smart Hospitality Private Limited operates as a hospitality business. Located in Uttar Pradesh, the company is a private limited company. There are 15.00 lac shares authorized and 5.00 lac shares paid up in the company.
Westgate Smart Hospitality Private Limited is currently in an Active status.
Unfortunately, Westgate Smart Hospitality Private Limited has not published the minutes of its last annual general meeting. Yet to be submitted to the registrar are the company's detailed financial statements for the full year.
Chetan Pratap Singh and Satya Pratap Singh are the directors of Westgate Smart Hospitality Private Limited.
Westgate Smart Hospitality Private Limited's Corporate Identification Number (CIN) is U52599UP2022PTC162361. Located at H.No.A 60/A First Floor Uday City Colony Pallavapuram Ph-2, Modipuram Meerut Meerut, Uttar Pradesh, Westgate Smart Hospitality Private Limited has its registered office at that address.
Company Overview
| | |
| --- | --- |
| Legal Name | WESTGATE SMART HOSPITALITY PRIVATE LIMITED |
| Industries  | Hospitality business |
| Founder(s) | – |
| Founded Date | 13 April, 2022 |
| Total Funding Amount | NA |
| Investors | NA |
edited and proofread by nikita sharma