Business
MarketWatch
Top 30 Ways to Promote a Restaurant in India by 2022 – Restaurant Marketing Ideas
Top 30 Ways to Promote a Restaurant in India by 2022 – Restaurant Marketing Ideas
Looking for restaurant marketing tips and ideas? Do you wish to increase the number of customers at your restaurant? The restaurant needs to be promoted regardless of whether you already operate the business or have just started.
This article is aimed at providing restaurant owners with the best marketing ideas. Learn how you can promote your restaurant business and increase profits at a low cost.
Food retail is no doubt one of the most profitable industries globally. Potential competitors can, however, be very aggressive. You must seek innovative ways of promoting your restaurant to make a sustained profit if you wish to succeed in the long run as a restaurant owner.
Creating a marketing plan is more important than anything else. The size and location of your business will determine the length of your marketing plan. In addition, you must have a plan for offline and online marketing your restaurant business.
What is restaurant marketing? 
A restaurant's marketing strategy involves showcasing the restaurant's concept to the general public and offering them your services to win their business. Branding is an essential component of a restaurant's success. 
Marketing is the process of connecting with your customers. You should take action across multiple channels to reach your audience holistically, rather than using just one channel. 
Why should I market my restaurant? 
The restaurant industry is a competitive one in India. Marketers from coast to coast are using restaurant marketing to stand out from the competition. 
Having a good relationship with your customers wherever they may be to market your restaurant effectively. The power of hospitality cannot be overstated when you're a restaurant owner; restaurant marketing is the best way to show the same gracious welcome to guests even when they aren't physically present. 
By increasing foot traffic as well as online traffic to your business, restaurant marketing increases revenue. Among the other benefits: 
Customer retention is increased, and customer lifetime value is increased.

Recruiting new employees is one of its benefits.

Promote the purpose, vision, and mission of your restaurant. 

Brand awareness is increased. 

New audiences and markets are exposed to you.

By doing this, you'll be able to build relationships with your local restaurant community.

By collaborating with others, you open the door to new business opportunities. 

Vendors and distributors are given unique opportunities.
Is it worth spending money on marketing? 
Restaurant marketing is not a one-size-fits-all approach, and there is no magic number when it comes to spending money on marketing your restaurant. 
A lot of marketing can be free, such as social media. There are organic (or free) postings and paid postings in restaurant digital marketing and social media marketing. There's no cost to organic posting – you can share photos, videos, and messages on your social network sites for free. However, boosting and promoting posts with a small budget can have a significant impact on your audience reach. 
Consider the size and reach of your audience, the frequency of your posts and promotions, and your content quality before deciding whether to purchase paid posting. 
How Do Marketing Strategies Work?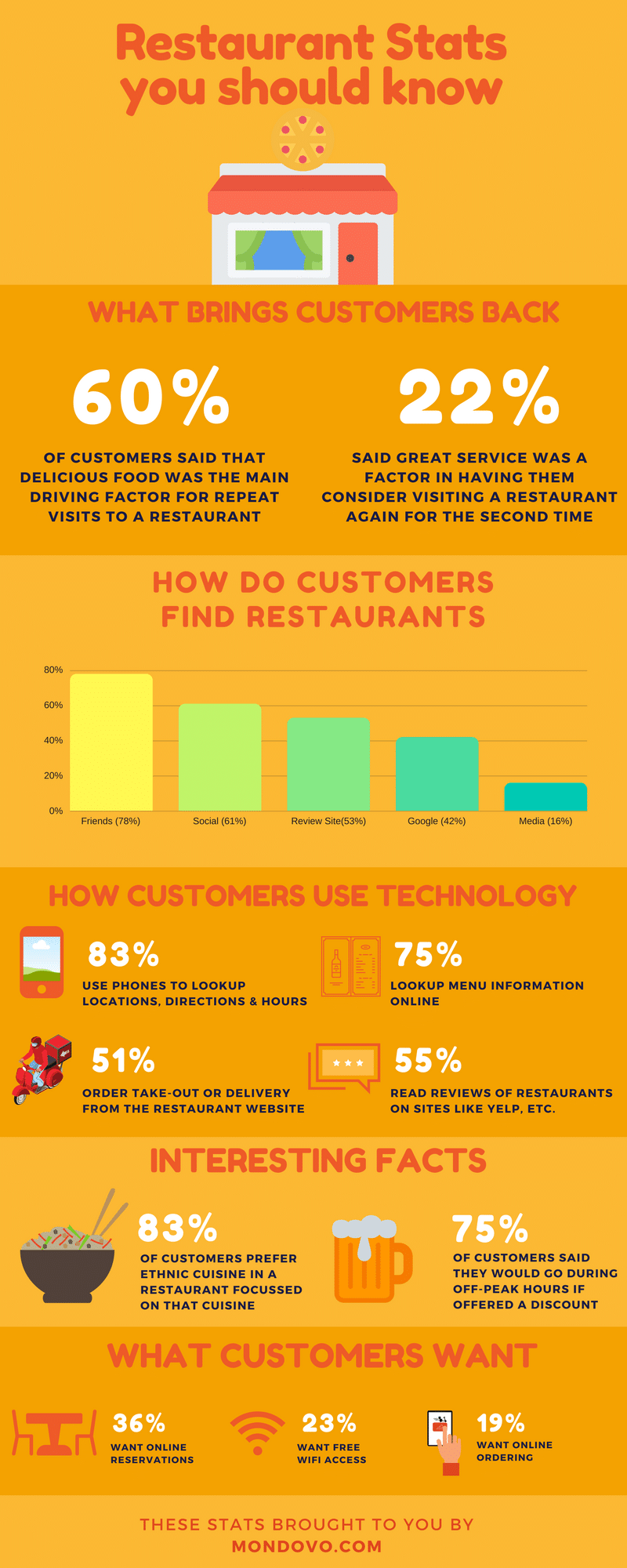 Restaurant marketing strategies are a restaurant's collective marketing efforts over one or more years, often organized and tracked as restaurant marketing plans pdf. 
Establishing a restaurant marketing plan begins with identifying the restaurant's market and customer demographics. This is a group of people that aligns with your business' brand, mission, vision, and purpose because of their preferences, habits, behaviours, and values. 
List of 30 Restaurant Marketing Ideas
A restaurant's menu is one of its most important aspects. A lovely atmosphere must be provided for your target demographic. The following must be present: great food, great service, good prices, nice atmosphere, good music, and clean toilets.
Leaflets are an essential part of the restaurant business in general. Leaflets are also the cheapest way to market restaurants. The leaflets should be attractive and filled with information.
Hunger is induced by photos. This fact is well known by restaurant owners. Food marketing tools must include food images. The social media platform users will also find these photos helpful.
Concepts like this are well-established. Make sure you offer happy hour discounts to your customers. The best time to use this offer is during the slower times of the day. On most weekdays between noon and 3 p.m., Offer happy hour drinks, cocktails, and sides, and your guests will be glad to pay and eat a great deal more.
An essential aspect of menu creation is choosing the right items. However, this depends heavily on the demographic you are trying to reach. Include a marked price on your menu list. Do not list items that are not available at the restaurant.
Deliver your services. This will increase sales for you. Make sure that your food is available at your customers' doorsteps. Online payment as well as 'cash on delivery are also options. Both of these methods are cost-effective because you're charging the same price to a customer who doesn't occupy your retail space.
Another great way to market restaurants. Delivering food to a customer can result in a discount of at least 10% on the bill. Offer a limited-time deal to make it more attractive.
Customers today find coupons to be the most lucrative offers. Customers can receive coupons and menus via email. Having a database of customers is helpful for this. Create an attractive offer.
Reach the Neighboring Customers
Reach out to your neighbours. Locate nearby offices, businesses, and commercial establishments. Leave your leaflet and menu card at their door. Inform them about what you have to offer.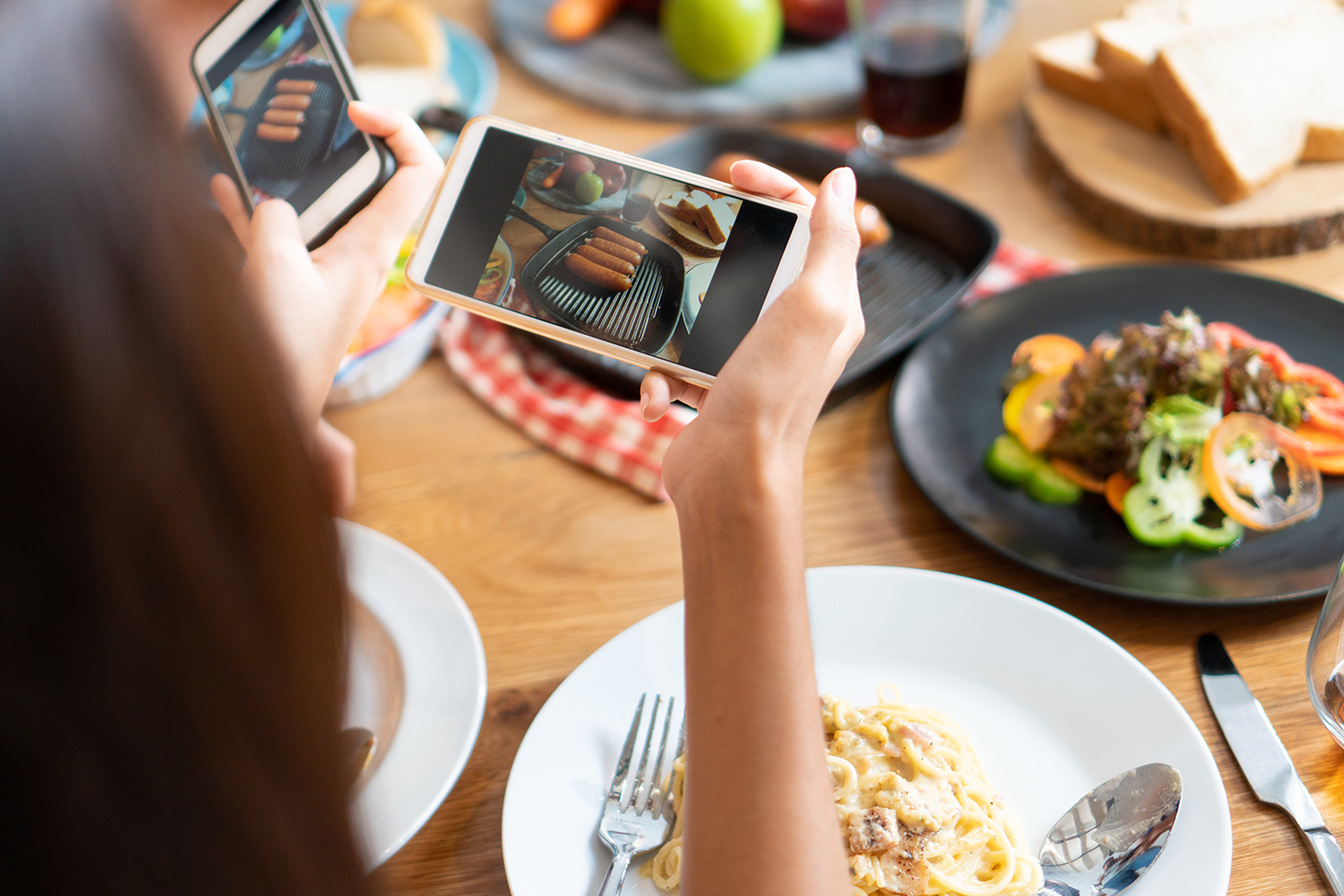 It's a must. Several local directories offer free listings. Others charge a fee for listing. Make sure your restaurant is included in the most popular local directories. Customers check online the price and location of nearby restaurants 90% of the time.
Advertisement On Food Magazine
Restaurants can advertise in food magazines. Foodies will be able to see these ads. In addition, it helps the brand immensely. Advertisements in local newspapers are also an option.
In today's world, it is essential to build a website. Websites also serve as practical marketing tools. They should express who you are and the services you offer. Make sure they are designed correctly. Make sure you include all the contact details.
Small businesses must develop a brand identity. Many people believe that creating a brand requires a lot of cash. It also involves several free methods. A budget must also be set aside to build the brand.
Online Table Booking Facility
Provide your customers with an online reservation system. Your website is the perfect place to provide this service. It generally simplifies the customer's life. Customers, however, must be able to quickly complete the process to book a specific table for a particular time and day.
On average, Google paid clicks are generated by half of the mobile devices. Mobile advertisements are also more affordable than desktop ads. On the way, people usually stop to look at nearby restaurants. As a result, mobile advertisements have a higher chance of attracting customers.
Theme parties are a great way to attract customers. Hosting a themed lunch or dinner party for your customers can be a great idea. Make sure the interior reflects the theme of the party. Create a menu that complements your theme. You'll please your customers.
Weblogs are the most effective way of interacting with customers today. Blogs allow you to share messages, advice, news, and tips with your customers. Share helpful content regularly on your blog. The more intent you display towards your consumer, the more likely you will attract new users.
Inviting established and popular food bloggers to sample your food is possible. Blogger reviews play a crucial role in the restaurant industry. There is a greater chance of getting new customers if you get more positive reviews. If you receive a negative review, please respect the customer's opinion and respond.
Open Your Google My Business Account
To market your restaurant, you only need a Google My Business account. Knowledge Graph displays the business details when a person searches for the business on Google. Knowledge Graph retrieves information from Google+ at the highest level. Therefore, listing your business on Google Business enhances its visibility on Google.
You can enhance the number of orders by using your Twitter handle. Tweeting at the right time can affect hungry stomachs. Tweeter messages can be scheduled to appear during breakfast, lunch, and dinner. Be specific with your responses.
Social media platform Pinterest allows users to share visual content. A large number of images can be posted and pinned on Pinterest. If you have a Facebook or Twitter account, or an email address, you can sign up for an account on Pinterest. A valid email address is preferable to a Facebook or Twitter account.
It is almost impossible to run a business without a Facebook page. Nearly 2 billion people use Facebook worldwide. Your Facebook page allows you to share and communicate with a large audience. It's also free. Be as creative as possible with your page.
A Facebook advertisement is a great way to market your restaurant. Advertising on Facebook is also inexpensive. Local Facebook users and users of different types can be targeted with your Facebook ads. With Facebook advertising today, it is easier to reach a large audience within a limited time.
Restaurant marketing can also be done via SMS or text message. For this, you can use many different types of software. You have to send out SMS messages promoting deals and offers. As well as sending out coupons. Doing so will build your customer base.
A cheap method of advertising online is Google Adwords. Adwords also allow you to target specific audiences. Bing is another option for you to consider. Search engines show users advertisements when they search for a specific food.
An email list of your loyal customers can be created when you have a website. In addition, you can promote your menu, discounts, deals, coupons, etc., through those emails. As another option, you can send your customers a weekly email newsletter. Small business owners can use an email marketing program.
Mobile devices are the most popular these days. Customers can download your app if they are regulars. They can check their details and place orders more easily. Allow the app to be downloaded for free.
In addition to helping your restaurant market, food trucks are also a good way to increase profitability. You can make all of your food menus available to your customers when you establish a food truck. If you plan to operate a food truck in your area, you must check your local laws.
A franchise can benefit a business in several ways. In addition to marketing, it can enhance profitability and build the brand. Franchises are possible for any restaurant that has a strategic plan and goals. The process is not easy. Experts must be consulted to get everything right.
Tie-up With Food Delivery Services
Have a relationship with the leading food delivery company in your area. Customers usually pay some transaction fees for food delivered to their doorstep. With companies like Swiggy, you can tie up with food delivery services.
It is a rewarding experience to open and operate a restaurant. At any point in time, there are numerous expansion opportunities. Hopefully, this list of the best restaurant marketing ideas will help you increase the profitability of your restaurant business.