Digit, the Indian Fintech start-up boosted its valuation to a whopping $3.5 billion, gaining capital for its effort to achieve insurance customers through mobile technology.
According to an issued statement, the company is raising $200 million from Sequoia Capital India, existing investor Faering Capital Pvt, and others. It is officially one of the largest funding rounds in India's fast moving insurance market, keeping in mind that the market is also targeted by other competing start-ups such as Amazon's backed Acko.
Digit is trying to expand India's base of the insured by making the process of purchasing cover, submitting claims and the receipt of payments easier and more efficient. The company also offers smartphone-enables self-inspection, voice claim submissions and the processing of service requests via messaging.
The company, which is formally called Go Digit General Insurance Co., provides health, travel and auto insurance and it was valued at $1.9 billion in January. It has now, almost doubled, its valuation and has raised a total of $442 million.
The company shared the news on Twitter, saying 'Trust is the heaviest word we know. We carry it in our hearts. It sets us free to touch the skies. A little poetic? Can't help, this news can turn anyone into Keats Thank You to our employees, partners, customers and investors. #thankyou,' the tweet read.
Among those who were thanked for is also India test cricket captain Virat Kohli, as he was an early backer of the Digit start-up. Nowadays, Kohli features in the insurance company's campaigns regularly, which helps to build a solid image for Digit in terms of branding.
The association with the cricketer's name couldn't be more positive. He is having a solid season so far with the Royal Challengers Bangalore at the 2021 IPL. Kohli's team are in the top 4 teams favored to win the tournament once it resumes by popular sportsbooks like Betway – which has one of the best IPL coverages in terms of markets according to this Betway review and many others. And Kohli is going to be a key player to RCB's chances to win the IPL 2021 for the first time ever.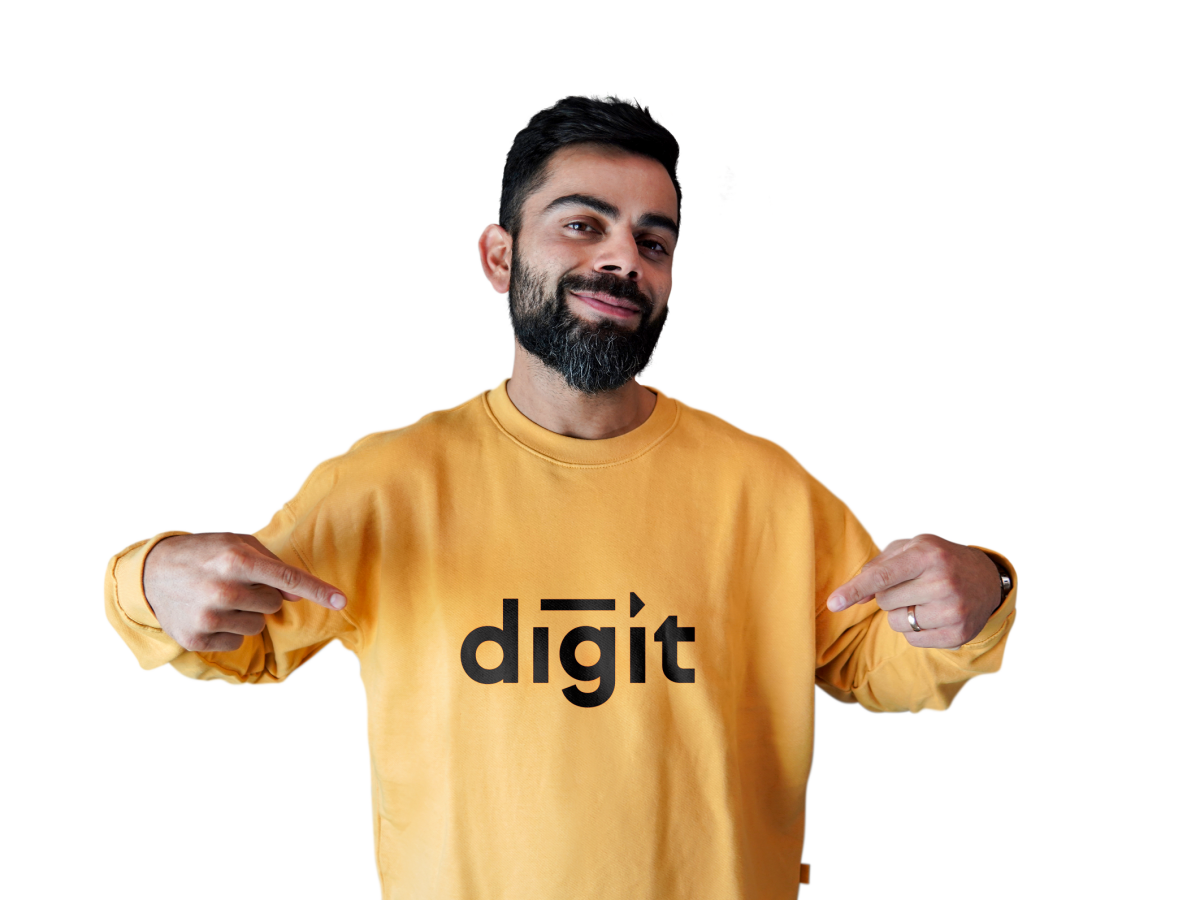 Founded in 2017 by Kamesh Goyal, Digit's first investor was Prem Watsa, a Canadian billionaire who is of an Indian origin. Goyal started his career inspecting motor vehicles and factories and created this start-up which now has over 20 million customers and has processed nearly half a million claims. In fact, sales grew 44% in the financial year that ended in March and the company has turned profitable, which is a rarity among Indian digital start-ups. Digit is also responsible for introducing the world's first Covid health insurance product and is now covering 3.5 million Indians for the infection.
Goyal claims that 'the Fintech segment is just moving into the spotlight. With India's fast-expanding economy, general insurance has great growth potential. India's insurance penetration is in the low single digits, Goyal claims in a video interview. The market was previously dominated by state-owned insurers, but now private companies have recently gained market share.
Digit's mission is to make its insurance simple so that even a 15-year-old can understand them. Insurance products are, most times, sold technically, but Digit believes that they can change that. Its mission is to reimagine products and redesign processes. Going back to basics is their aim to make insurance simple and transparent to give clients solutions that matter and that they can understand.